Moratorium fails | COVID on the rise | Who the AI experts are
Wednesday, October 25, 2023
---
LOCAL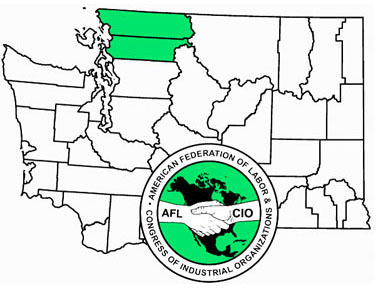 ► From the Cascadia Daily News — Moratorium on new heavy industry fails — County leaders decided not to hit the brakes on industrial development northwest of Bellingham. A proposed yearlong moratorium on new development applications in heavy-industry zones near Bellingham International Airport failed in a 3–3 vote of the Whatcom County Council on Tuesday after more than two hours of public testimony.
EDITOR'S NOTE — The Northwest Washington Central Labor Council thanks all union members and community supporters of living-wage jobs who turned out to testify.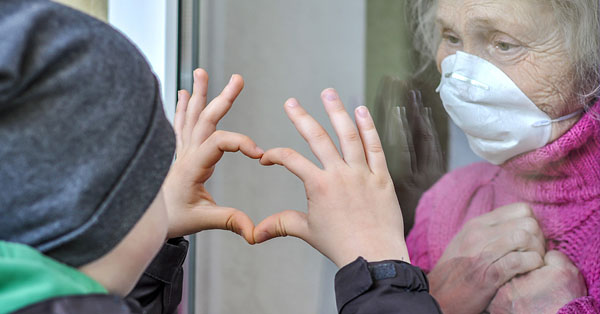 ► From KUOW — COVID is on the rise at King County nursing homes — The number of COVID-19 outbreaks in long-term care facilities in King County rose significantly heading into fall, according to public health officials. Many of these facilities were hit hard by the virus early on in the pandemic. But the Washington Health Care Association says it has not heard of any facilities going back to universal masking requirements at this point. State mandates for universal masking in health care and long-term care settings have long since expired.
► From the Washington State Standard — How housing and homelessness are shaping local elections across Washington — An expensive mayoral race in Spokane where candidates are fighting over vastly different approaches to solving homelessness. A proposed Seattle levy that could pay for more affordable housing across the city. Ballot initiatives in Tacoma and Bellingham that could protect tenants from steep rent increases and evictions. Housing shortfalls and homelessness hang heavy over this year's Nov. 7 election.
The Stand (Oct. 18) — It's time to VOTE: There are no 'off-year' elections — Ballots have been mailed. Check out the CLC endorsements and GOTV events.
---
AEROSPACE

► From the AP — Boeing loses $1.6 billion on fewer deliveries of airliners and higher costs for Air Force One jets — Boeing reported a $1.64 billion loss for the third quarter on Wednesday as it delivered fewer copies of its best-selling plane and sunk more money into building two new Air Force One presidential jets. The aircraft maker lowered its forecast of 737 Max production to between 375 and 400 planes this year, down from a previous estimate of 400 to 450.
---
THIS WASHINGTON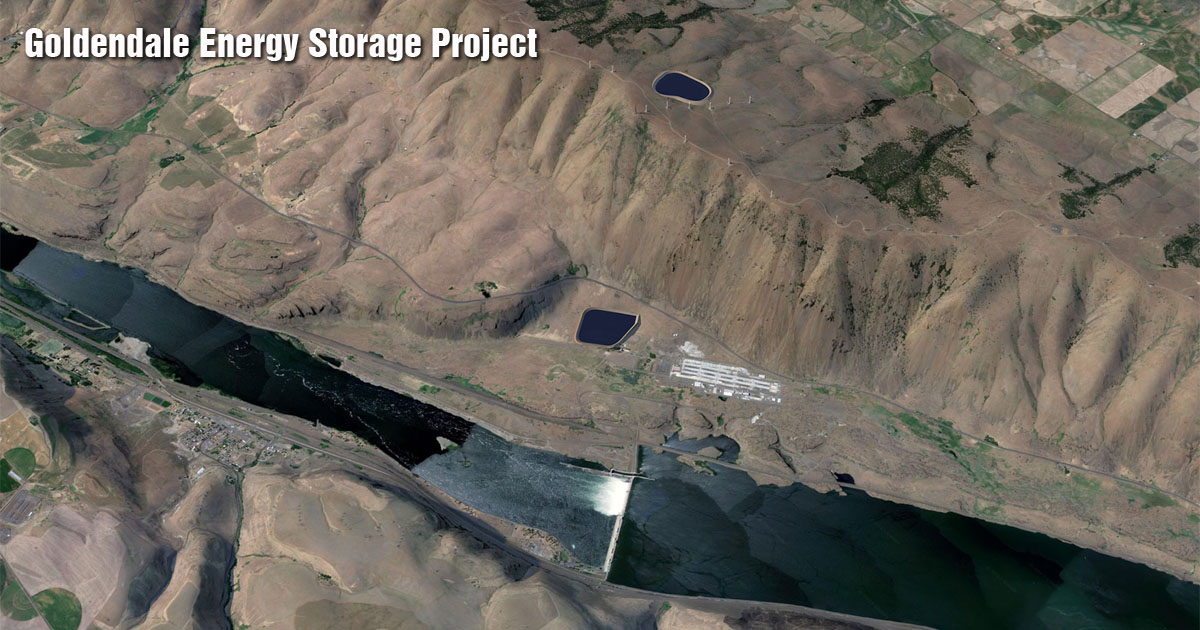 ► From Oregon Public Broadcasting — Pumped storage hydropower is the greenest renewable energy technology, study says​ —  Pumped storage hydropower is the greenest renewable energy technology for large-scale energy storage, a new study suggests. Researchers with the National Renewable Energy Laboratory said​ closed-loop pumped storage hydropower will have a lower carbon footprint throughout the lifecycle of the technology, from construction to decommissioning, than other renewable energy storage technologies like lithium-ion batteries.
TODAY at The Stand — Goldendale Energy Storage Project project will pump up local jobs (by Mark Riker) — Renewable energy project will create 3,000 quality jobs and infuse $2 billion into rural Washington economies.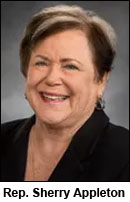 ► From the Kitsap Sun — Former state representative, animal lover and advocate Sherry Appleton dies at age 80 — A longtime Poulsbo resident, Appleton served in the state House to represent the 23rd District for 16 years, from 2005 to 2021. In the 16 years she served in the Legislature, Appleton was known to be an advocate for people in prison, older people, veterans, active-duty military members, tribes and animal welfare.
EDITOR'S NOTE — Appleton also had a perfect career 100% voting record on working families' issues with the Washington State Labor Council, AFL-CIO. Prior to becoming a state legislator, she served as the ATU Legislative Council's lobbyist.
---
THAT WASHINGTON
► From the AFL-CIO — AFL-CIO President Liz Shuler on Senate AI forum: Recognize workers for the experts we are — AFL-CIO President Liz Shuler:
"Innovation and guardrails to protect workers go hand in hand. Nationwide, on the picket lines and at the bargaining table, working people are fighting back against artificial intelligence and other technology used to eliminate workers or undermine and exploit us. This misuse of AI, left unchecked, will harm millions of people in profound ways. If we fail to involve workers and unions across the entire innovation process, AI will curtail our rights, threaten good jobs and undermine our democracy."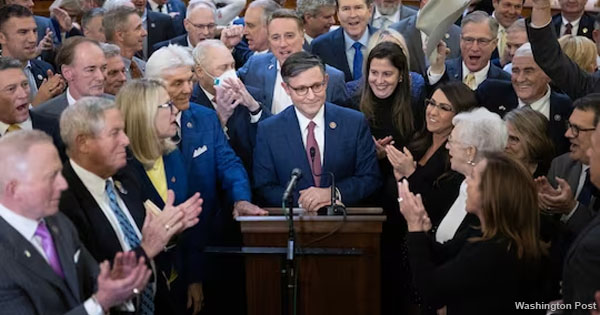 ► From the Washington Post — Republicans choose Johnson as fourth speaker nominee, after Trump nixes Emmer run — House Republicans elected two speaker-designates in the span of 10 hours Tuesday, but they failed again to fully unite the conference around a new leader, leaving the House without a speaker for the 21st day in a row. Republicans ultimately chose Rep. Mike Johnson (La.) as their fourth speaker-designate. An attorney and former radio host, Johnson is a close ally of Trump, having served in the former president's legal defense team during his two impeachment trials in the Senate. The vice chair also contested the results of the 2020 election.
► From the LA Times — The GOP is broken, and the nation is paying the price in House speaker turmoil (editorial) — The repeated failure of House Republicans to elect a speaker to succeed the defenestrated Kevin McCarthy is more than a political tragicomedy; it's a threat to the national interest at a time of turmoil in Ukraine and the Middle East and another looming deadline for avoiding a government shutdown. The nation — and the Republican Party — would benefit from an end to this chaos.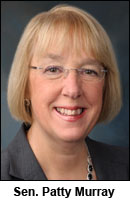 ► From The Hill — Senate strikes deal, puts minibus back on track — The Senate struck a deal on three bipartisan government funding bills Tuesday, allowing lawmakers to move forward on legislation the chamber has been working to advance on the floor since last month. The package would provide funding for military construction and the departments of Veterans Affairs, Agriculture, Transportation, and Housing and Urban Development. "Our allies are watching. Our adversaries are watching," Senate Appropriations Committee Chair Patty Murray (D-Wash.) said on the floor, pointing to the "chaos and dysfunction" in the House.
► From the AP — USPS touts crackdown on postal crime, carrier robberies, with hundreds of arrests — With mail theft and postal carrier robberies up, law enforcement officials have made more than 600 arrests since May in a crackdown launched to address crime that includes carriers being accosted at gunpoint for their antiquated universal keys, the Postal Service announced Wednesday.
► From ProPublica — Dairy workers on Wisconsin's small farms are dying. Many of those deaths are never investigated. — OSHA sometimes investigates deaths on small farms if they provide housing to immigrant workers. Other times the agency says it can't take action.
► From Truthout — A poultry plant in Ohio is under federal investigation for hiring 24 children — "For too long this industry has been given carte blanche to disregard laws," one advocate says.
► From Politico — Senate confirms FAA chief. Here's the mess awaiting him. — The agency saw 18 months fly by without a permanent leader at the helm.
EDITOR'S NOTE — Maybe it's time to finally confirm Acting Labor Secretary Julie Su.
---
NATIONAL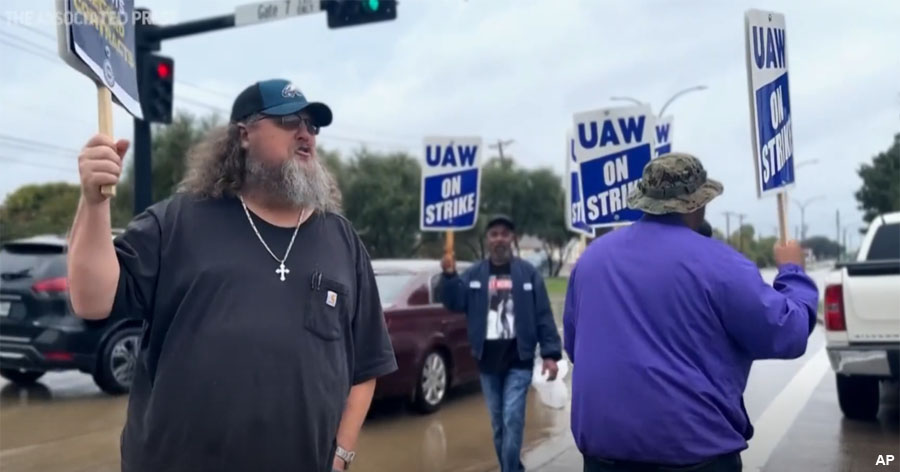 ► From the AP — UAW strikes at GM plant in Texas as union goes after automakers' cash cows — First it was Ford, then Stellantis, and now a General Motors factory has been added to the growing list of highly profitable plants where the United Auto Workers union is on strike. On Tuesday, about 5,000 workers walked out at GM's factory in Arlington, Texas, that makes big, high margin SUVs such as the Chevrolet Tahoe and Cadillac Escalade. In announcing the Arlington strike, UAW President Shawn Fain noted that GM posted big earnings on Tuesday, yet its offer to the union lags behind Ford, preserving a two-tier wage structure and offering the weakest 401(k) contribution of all three automakers. "It's time GM workers, and the whole working class, get their fair share," Fain said.
EDITOR'S NOTE — The historic UAW Stand Up Strike began on Sept. 14. You can help support these striking workers and their families to stay out "one day longer" by contributing to the UAW Strike Support & Hardship Fund.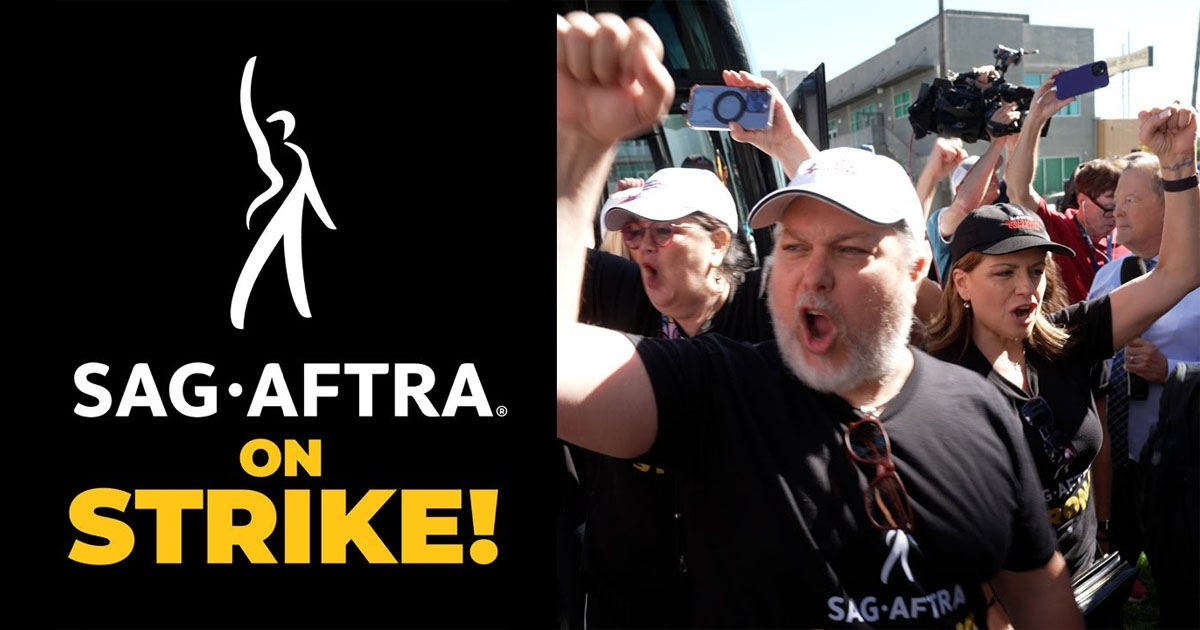 ► From the Guardian — 'We want to be at work': working actors struggle with bills but vow to fight on — Leaked quote during writers' strike alluded to studios' strategy of draining strikers' resources. Actors say they won't bow to pressure.
EDITOR'S NOTE — You can support striking SAG-AFTRA members by donating to the SAG-AFTRA Foundation, an emergency assistance program available to SAG-AFTRA members in urgent financial need due to the strike. Also, consider making a contribution to the Entertainment Community Fund, which supports all workers in the entertainment industries and gives living expense grants to those in need.
► From the LA Times — A third hotel reaches a deal with striking workers as Long Beach, Pasadena employees walk out — Unite Here Local 11, the union representing hotel workers in Southern California who have been striking on and off for nearly four months, said it has reached a tentative agreement with Loews Hollywood. The deal came as workers at five properties scattered across Pasadena, Long Beach, San Pedro and Dana Point walked off the job Monday, kicking off the latest burst of strikes.
► From CBS News — Hotel-workers' union planning big march Wednesday amid contract talks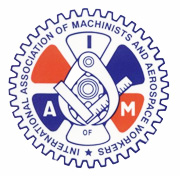 ► From the AFL-CIO — Arizona IAM members reach tentative agreement on strong new contract — Members of Machinists (IAM) Local 933 reached a tentative agreement Sunday with Raytheon, covering approximately 1,000 members in Tucson, Arizona. These members must still vote to approve the contract, which includes pay increases of 4%, 3.5% and 3.25% over the next three years, a $3,000 ratification bonus, pension and other improvements.
EDITOR'S NOTE — Ready for a raise? Get more information about how you can join together with co-workers and negotiate for better wages and working conditions. Or go ahead and contact a union organizer today!
---
The Stand posts links to Washington state and national news of interest every weekday morning by 10 a.m.
WASHINGTON IS A UNION STATE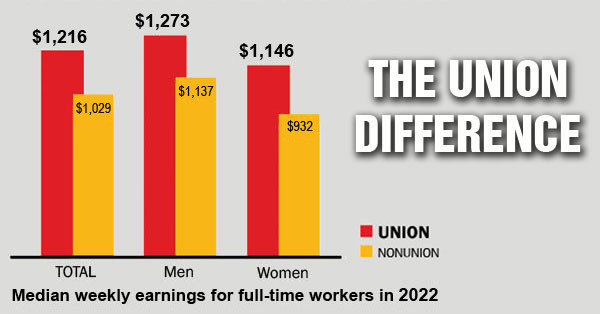 CHECK OUT THE UNION DIFFERENCE in Washington state: higher wages, affordable health and dental care, job and retirement security.
FIND OUT HOW TO JOIN TOGETHER with your co-workers to negotiate for better working conditions and respect on the job. Or go ahead and contact a union organizer today!