New rule's a 'big deal' | U.S. health care is broken | Not no limburger
Friday, October 27, 2023
---
LOCAL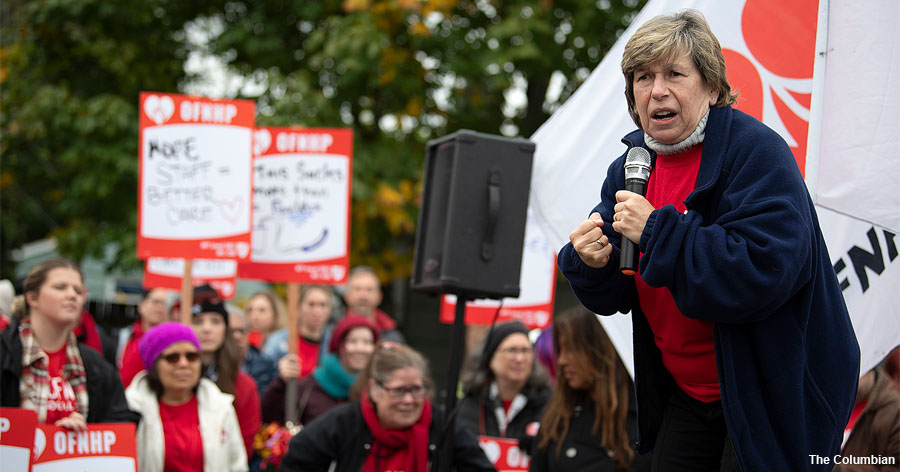 ► From the union-busting Columbian — National union leader joins health care workers at PeaceHealth on picket line — Hundreds of health care workers at PeaceHealth were joined on the picket lines today by Randi Weingarten, president of the 1.7 million-member American Federation of Teachers, as the strike at Vancouver's hospital entered its fourth day. The crowd at PeaceHealth Southwest Medical Center turned into a choir on Thursday afternoon as workers sang along to hits like Michael Jackson's "Beat it" and Bon Jovi's "Livin' on a Prayer," before speakers took to the stage.
The Stand (Oct. 19) — Strike begins Oct. 23 at PeaceHealth hospitals — Today is the last day for picket lines at PeaceHealth in Vancouver and Longview.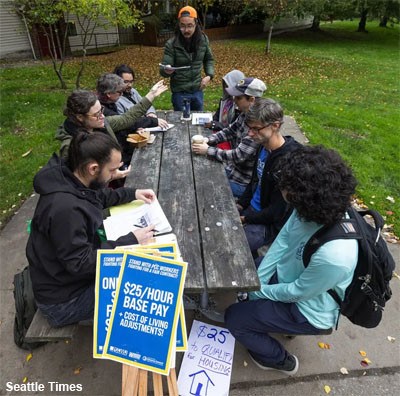 ► From the Seattle Times — PCC and its workers still paying for pandemic and years of ambitious expansion — If you want to see how painful the grocery business has become in post-pandemic Seattle, consider the dueling, grueling economic realities of PCC Community Markets and its unionized workforce. Union members say PCC's pay scale is so low that many of the co-op's roughly 1,600 hourly workers are effectively outcasts in their own stores. "I can't afford to shop at PCC," says Maybe Dean, 36, who has worked at the Columbia City location since 2016, most recently as a grocery helper clerk, but makes just 11 cents over Seattle's current minimum wage of $18.69.
---
THIS WASHINGTON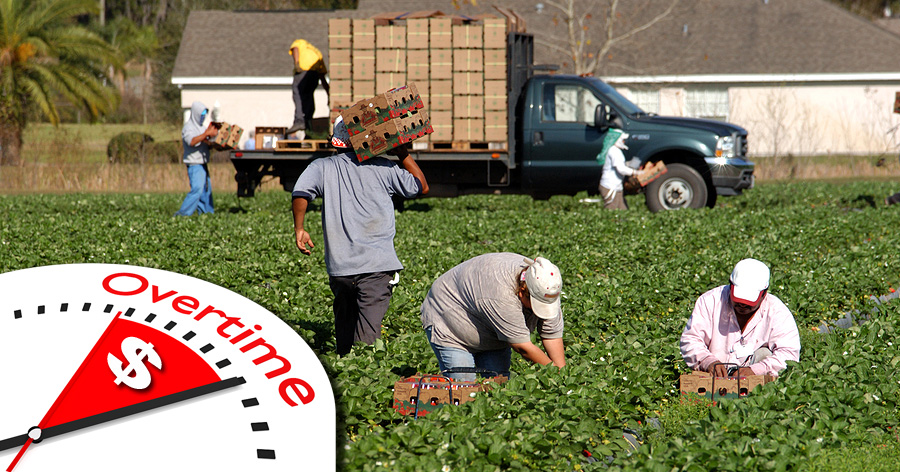 ► From the Yakima H-R — WA farmworkers voice varying opinions on increased overtime protections — Washington farmworkers will qualify for overtime after a 40-hour work week for the first time on Jan. 1, 2024. Some employers and owners say they won't be able to afford the changes and will have to cut hours, rather than pay workers more. Labor advocates say farmworkers deserve to be paid time-and-a-half like most other Washington workers. UFW's Antonio De Loera notes that agricultural workers have been denied benefits like equal overtime pay for decades, exclusions rooted in racist labor laws from the 1940s:
"At its most basic level, the UFW rejects the idea that any worker should be excluded from any labor law based on their race, national origin, or occupation. 2024 will be the first year that farm workers will be treated fully equally with other workers, instead of as a less valuable underclass denied the same basic overtime pay standard as everyone else."
► From the WSNA — WSNA calls for investigation of workplace violence at Virginia Mason Medical Center — The Washington State Nurses Association filed a complaint with the Washington Department of Labor and Industries requesting a comprehensive investigation into workplace violence against nurses at Virginia Mason Franciscan Health.
---
AEROSPACE



► From Reuters — Boeing struggles to steer defense unit in another year of losses — Boeing's defense business is proving harder to turn around than executives initially predicted, with supplier errors and high manufacturing costs contributing to $1.7 billion in losses this year on programs like the next Air Force One and NASA's Starliner capsule.
---
THAT WASHINGTON
► From Common Dreams — 'A big deal': New NLRB joint-employer rule will close workers' rights loophole — Workers' rights advocates celebrated Thursday as the NLRB finalized a rule establishing how companies can qualify as "joint employers"—a classification that makes firms responsible for workers' wages. The board announced that, effective in 60 days, two or more entities can be considered joint employers of a group of employees if they both have employment relationship with the workers and help to determine their terms and condition of employment.

► From Barron's — New labor rule could make it easier for franchises like McDonald's to unionize
► From the AFL-CIO — AFL-CIO: NLRB final joint-employer rule a long overdue win for working people — AFL-CIO President Liz Shuler:
"The point of the rule is simple—when workers negotiate for fair wages and working conditions, companies shouldn't be able to hide behind a subcontractor or staffing agency to deny us what we've rightfully earned. Today, too many employers use intermediaries like staffing firms or temp agencies to evade their responsibilities under the law. This rule ensures that union members can bargain with each company that has the power to make changes in the workplace. From temporary nurses to factory workers, this rule will benefit workers in sectors across our economy."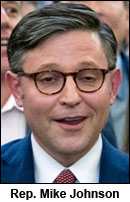 ► From the LA Times — America's retirement system is mediocre. The new House speaker wants to make it downright awful. (by Michael Hiltzik) — Retirement experts are concerned that the burden of saving for retirement is increasingly placed on the workers, rather than being shouldered by their employers. But if you're hoping that things will improve for American retirees in the near future, the accession of Rep. Mike Johnson (R-La.) to the post of House speaker should give you pause. Johnson is a long-term advocate of cutting Social Security and Medicare benefits through changes such as raising the retirement and eligibility ages for the programs.
---
NATIONAL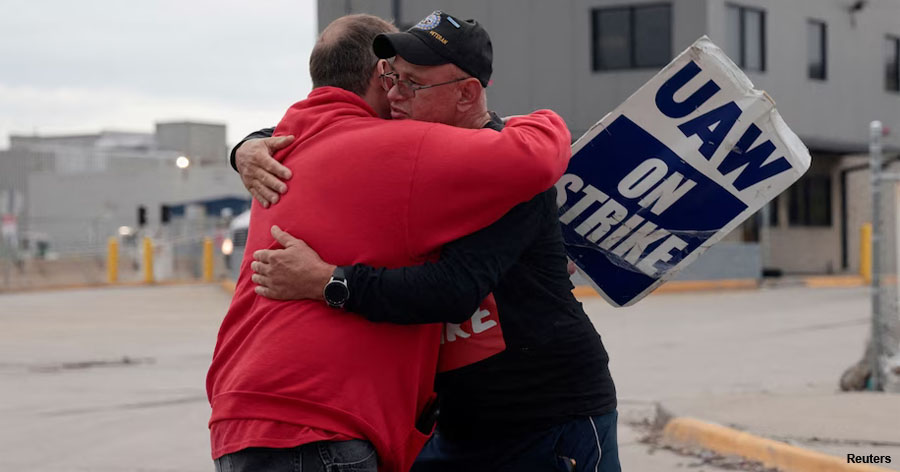 ► From the Washington Post — Ford workers praise new UAW contract: 'This will change so many lives' — Ford workers are giving positive feedback on the new contract their union negotiated with the automaker, with some calling the 25 percent raise and other details "historic." The initial response could bode well for the worker ratification vote needed to finalize the tentative agreement announced Wednesday night. Ford workers have suspended their strike and will return to their jobs as they prepare for a vote that could take a week or more to organize.
EDITOR'S NOTE — Ready for a historic raise? Get more information about how you can join together with co-workers and negotiate for better wages and working conditions. Or go ahead and contact a union organizer today!
► From the AP — GM and Stellantis in talks with UAW to reach deals that mirror Ford's — General Motors and Jeep maker Stellantis are meeting with United Auto Workers bargainers Thursday to see if they can reach a contract agreement that mirrors a deal signed with crosstown rival Ford. GM and Stellantis will have to follow the pattern set by Ford or it's likely that UAW President Shawn Fain will add factories to its partial strikes that began on Sept. 15.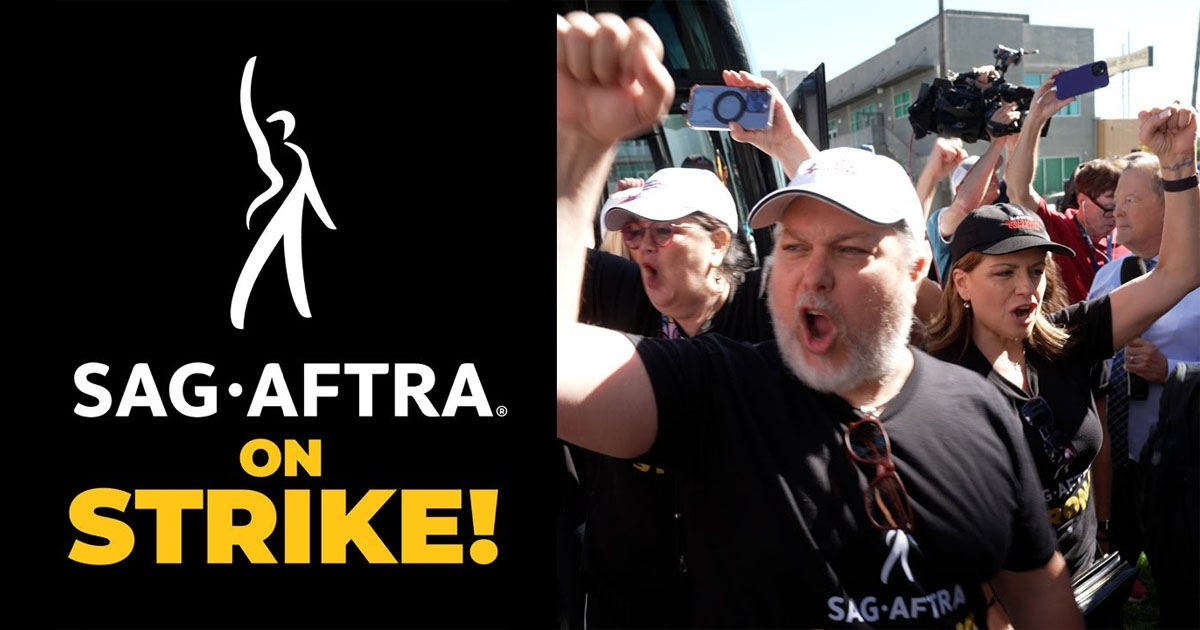 ► From Deadline — SAG-AFTRA, studios set more contract talks for Friday — SAG-AFTRA's chief negotiator Duncan Crabtree-Ireland said it on the picket lines earlier Thursday, and now it seems that "cautious optimism," as an insider also characterized it today, has become the takeaway term for the state of talks between the actors guild and the studios.
EDITOR'S NOTE — You can support striking SAG-AFTRA members by donating to the SAG-AFTRA Foundation, an emergency assistance program available to SAG-AFTRA members in urgent financial need due to the strike. Also, consider making a contribution to the Entertainment Community Fund, which supports all workers in the entertainment industries and gives living expense grants to those in need.
► From KTNV — 'What are they going to do without us?' Vegas Culinary Union strike deadline could be set before major events — Culinary Union leaders are gearing up to meet with Caesars Entertainment for yet another round of bargaining. This will be the first bargaining session since dozens of members were detained and cited at Wednesday's rally and "civil disobedience" that shut down parts of the Strip.
► From the AP — Strikers have shut down a vital Great Lakes shipping artery for days, and negotiations are looming — A strike has shut down all shipping on the St. Lawrence Seaway, interrupting exports of grain and other goods from Canada and the United States via the Great Lakes to the rest of the world.
---
AMERICAN EXCEPTIONALISM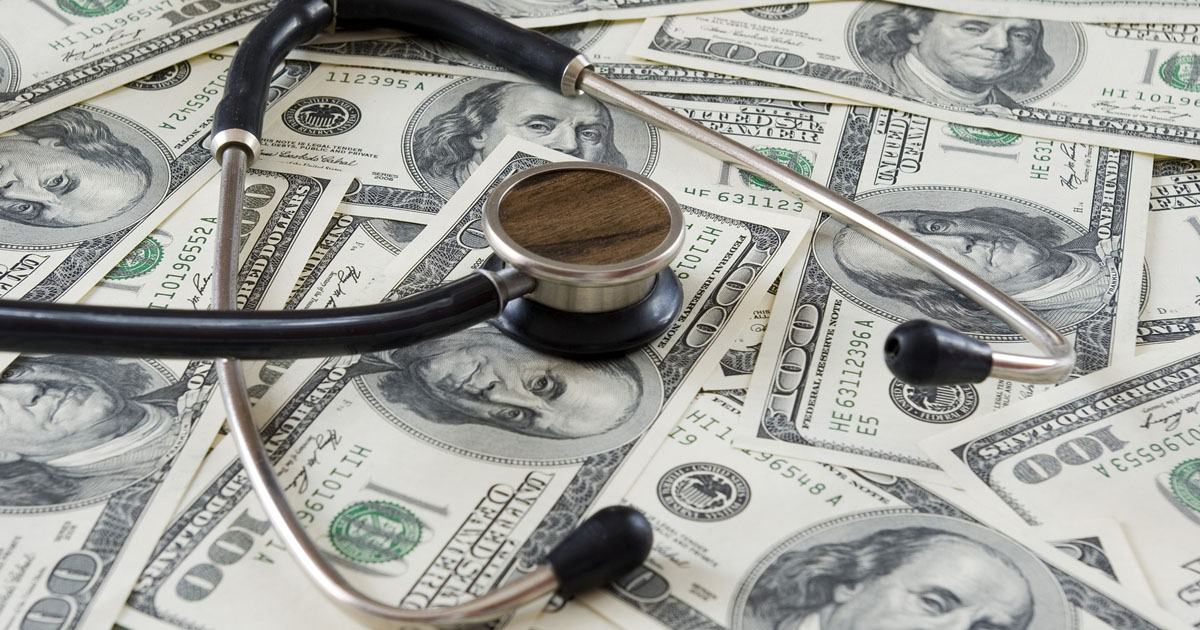 ► From Bloomberg — Half of working-age Americans struggle to afford medical care — More than half of working-age Americans said they had difficulty paying for health care in 2023, according to a Commonwealth Fund survey published Thursday. Among people without insurance, more than three-quarters reported trouble affording care. But 43% of people with employer health plans said they had difficulty paying, and the rate was even higher among people on public health plans like Medicare and Medicaid. The results highlight a fundamental problem in the $4.3 trillion U.S. health system: Despite spending more on medical care than any other wealthy country, the U.S. fails to make it broadly accessible to much of the population. The rising financial burden squeezes families and leads people to delay care, which can hurt their health over the longer term, researchers said.
---
T.G.I.F.
► This week, The B-52s were uninvited after being scheduled to perform at a White House state dinner. Amid the devastation of the Israel-Hamas war, it was decided that the band name might be in poor taste. They are named after the beehive hairdos that Cindy Wilson and Kate Pierson sported, which resembled the nose cone of the Boeing-built bombers. So today, The Entire Staff of The Stand would like to remind everyone that this weird, fun band simply wants to ask the question: "Why don't you dance with me? I'm not no limburger."
---
The Stand posts links to Washington state and national news of interest every weekday morning by 10 a.m.
WASHINGTON IS A UNION STATE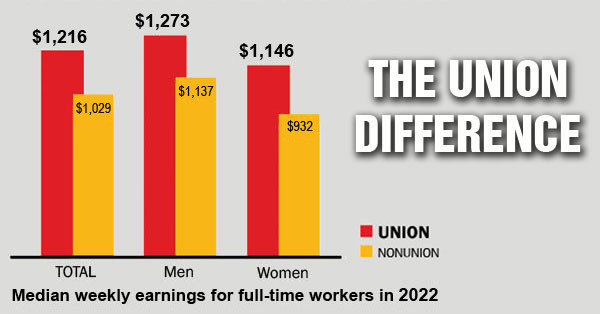 CHECK OUT THE UNION DIFFERENCE in Washington state: higher wages, affordable health and dental care, job and retirement security.
FIND OUT HOW TO JOIN TOGETHER with your co-workers to negotiate for better working conditions and respect on the job. Or go ahead and contact a union organizer today!