Booze, Boeing, budgets, but no Weiner news…
---
STATE GOVERNMENT NEWS:
►  In today's Seattle Times — State moves closer to privatizing liquor — Gov. Chris Gregoire signed a bill opening the door to privatizing the state liquor wholesale-distribution system, but said she doubts any decision would be made until after the November election. That's a key point because supporters of a Costco-funded initiative, I-1183, that would get the state entirely out of the liquor business have accused the Legislature of attempting to undermine their measure and asked the governor to veto an emergency clause in the bill. Gregoire did not.
EDITOR'S NOTE — And of course, before the governor's ink is even dry on this bill, the voter-ignoring Costco-championing Seattle Times Editorial Board immediately weighs in with the latest demands and talking points in support of Initiative 1183. If the Seattle Times is going to act as political consultants for that campaign, shouldn't they have to register with the Public Disclosure Commission? What's the difference between aggressively advocating for a major advertiser's political cause, and acting as a paid political operative?
►  From AP — Education cuts undo years of work, laments Gregoire — A dejected Gov. Chris Gregoire gave final approval Wednesday to a new state spending plan, bemoaning in particular the sweeping cuts it makes to one of her prized issues: education. Gregoire faced pressure in recent days to veto parts or all of various proposals. State Auditor Brian Sonntag had asked her to veto millions of dollars in cuts to performance audits. But Gregoire reluctantly declined.
►  In today's (Everett) Herald — Gregoire signs budget slashing education, health care –A $5.1 million shortfall is erased and $738 million is set aside, but that's likely to dwindle with today's revenue forecast.
►  In today's News Tribune — Program aiding jobless without kids will stop giving out cash Nov. 1 — For the second year in a row, a state program that helps thousands of poor patients is about to be rebooted with a new name and tighter fists. A decades-old program known as General Assistance Unemployable, which last year became something called Disability Lifeline ends this fall as some 19,000 patients go to a new program, Essential Needs and Housing Support.
---
BOEING NEWS:
►  In today's Seattle Times — Boeing aims to build two 737s every workday by 2014 — To meet booming demand for single-aisle jets worldwide, Boeing announced Wednesday that it plans to step up production of its Renton-built 737 to 42 planes per month by the first half of 2014. That's an unprecedented production rate for a Boeing airliner — an average of two 737s each workday and nearly 500 airplanes a year. The increased output of commercial 737s likely will require hundreds of new workers at Renton, where Boeing employs about 10,000.
►  In today's N.Y. Times — Boeing raises forecast for commercial airplane demand — The company predicted that airlines would buy 33,500 new jets through 2030. That represented an 8.5% increase from its previous forecast of 30,900 planes made last July as airlines were just beginning to emerge from a downturn triggered by the 2008-2009 financial crisis. Boeing said the new orders would be worth $4 trillion, up 11% from the $3.6 trillion forecast a year ago.
►  At AFL-CIO Now — Here's the real deal about Boeing, NLRB — Amid all the partisan bickering, the workers whose livelihoods are being affected are getting lost in the mix. This is about a company breaking the law. If the NLRB had done nothing in the face of Boeing's blatant acts, it would send a message to all workers that you're on your own if your employer breaks the law. But the board sent a different message, the right message, that no company is above the law.
►  At Politico — Boeing union case tests vulnerable Democrats — Vulnerable Democrats face an almost impossible choice: Side with Boeing and buck not only the White House but also ditch the unions that have long contributed to Democratic campaigns. But side with the unions and the federal government in a lawsuit challenging Boeing's move into anti-union South Carolina, and you run afoul of Big Business in many Southern and Midwestern right-to-work states.Moderate Democrats' response so far: Run.
---
HANFORD NEWS:
►  In today's Tri-City Herald — Washington Closure Hanford discusses layoff plans — The contractor plans to start reducing the number of employees working on its environmental cleanup projects in the fiscal year that starts in October. When its contract expires Sept. 30, 2015, DOE expects there will be no need to rebid the contract and roll most workers over to a new company, as usually happens with Hanford's environmental cleanup contracts. To prepare for a ramp down of work, meetings were held Wednesday with 550 to 600 nonunion workers for Washington Closure and its prime subcontractor, Eberline Services, to tell them what to expect. Their union employees are covered by separate contract agreements.
►  In today's Tri-City Herald — House OKs $20 million Hanford budget cut — The proposed budget includes $32 million in cuts for work done under the DOE Richland Operations Office and a $12 million increase for work done under the DOE Office of River Protection. That does not include the end of $1.96 billion in federal economic stimulus spending, most by the start of 2012 this fall.
---
LOCAL NEWS:
►  In today's Seattle Times — State's jobs data sends confusing signals about recovery — After eight consecutive months of strong job growth, the state's economy sputtered in May, losing a net 700 jobs and sending confusing signals about the recovery. Even as job growth flatlined, economists scratched their heads over surprisingly strong gains in some parts of the economy, such as the leisure and hospitality industry — a sector that typically doesn't recover until more people have jobs.
►  At SeattlePI.com — Casa Latina pursues wage theft complaints — Seattle's new wage theft law was too late to help Joel Coronado and Deisi Valle. They and a dozen others picketed Northgate Mall's Regal Cinema last Saturday evening because it uses SMI Maintenance, the cleaning company that owes Coronado $8,000. SMI did not actually pay Coronado until after 2 1/2 months on the job. Some paychecks bounced. He received no overtimes despite frequently working 12-hour days on cleaning crews for businesses that hired SMI, he said. After a long time, Coronado found out that SMI listed him as an independent contractor — supposedly absolving the company from several legal employment obligations.
►  In today's Spokesman-Review — Principals to take pay cut; district will recall teachers — Spokane Public Schools principals have agreed to a voluntary 3% pay cut, a move that will help the school district offset a $13.1 million budget shortfall. Additionally, the remaining 85 teachers who received layoff notices last month will be recalled.
►  In today's Yakima H-R — Local officials try to rally legislative support for road projects — Yakima County needs more than $2 billion to improve roads and solve other transportation needs in the next decade, according to one report, but there's little money earmarked for most of that work following several years of state spending cuts.
►  In today's Spokesman-Review — Washington timber exports thrive on construction boom in East Asia — Northwest forests are providing a boost to the building boom in China and will likely help with the rebuilding of post-tsunami Japan. The region's loggers and longshoremen can say thanks, in part, to the Russians.
---
WEINER-FREE NATIONAL NEWS: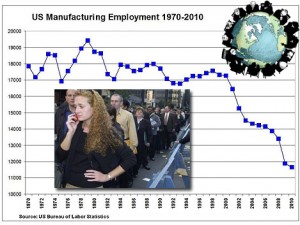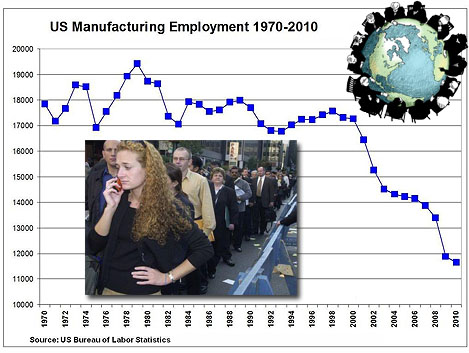 ►  In today's Investor's Business Daily — Congress poised to OK long-delayed free-trade deals — Congress is "within striking distance" of passing long-delayed free-trade deals with Panama, Colombia and South Korea that could boost jobs and economic growth, Chamber of Commerce officials said Wednesday. The White House says it won't send the deals to Capitol Hill for approval unless Congress renews a 2009 expansion to the Trade Adjustment Assistance program, which retrains workers displaced by trade. President Obama wants $1 billion more. Republicans believe TAA is wasteful and oppose its funding. No agreement has been reached, but the White House has been negotiating with top Republicans and Chamber President Tom Donohue expects a deal "that we could support."
EDITOR'S NOTE — Is there any other issue in which the public will is so clearly ignored than on the issue of so-called "free" trade? While members of Congress fret about polls on everything from debt limits to exposed Weiners, they — and the commercial media — completely ignore the fact that NAFTA-style trade agreements are opposed by Americans of both parties. As University of Oregon professor Gordon Lafer pointed out earlier this week in The Stand, it's not just union members; only 27% of Republicans think "free trade" helps us.
►  In today's Washington Post — A good sign: UAW mulling profit-sharing talks (editorial) — Linking compensation to the company's success can turn an adversarial relationship into a cooperative one; economists call this aligning incentives. Yet profit-sharing has historically been disfavored by the UAW, for the obvious reason that the workers don't get any when the company doesn't turn a profit, and the less obvious one that the union never quite trusted the company to report its profits honestly… The union must accept more of the enterprises' overall risk, along with more responsibility for making sure that they succeed.
►  In today's Milwaukee J-S — Unions seek to overturn court order reinstating collective bargaining law — As state officials took steps Wednesday to all but end collective bargaining for most public workers as of June 29, a coalition of unions filed suit in federal court seeking to block the action.
►  In today's LA Times — Republicans shifting on anti-tax policy –In light of the nation's deficit, some Republicans are calling for an end to individual and corporate tax deductions.
---
The Stand posts links to Washington state and national news of interest every weekday morning by 9 a.m. Make this electronic "clip service" your first stop each morning! These links are functional on the date of posting, but sometimes expire.
---
Short URL: https://www.thestand.org/?p=2137
Posted by
David Groves
on Jun 16 2011. Filed under
DAILY LINKS
. You can follow any responses to this entry through the
RSS 2.0
. Both comments and pings are currently closed.