Longview chief's 'all-out lie,' paid sick leave, Obama's jobs speech…
---
E.G.T. DISPUTE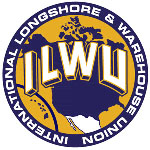 ► In today's (Longview) Daily News — Longshoremen storm EGT terminal, release grain from train cars — Hundreds of longshoremen and their supporters stormed the EGT grain terminal at the Port of Longview early Thursday morning. Police said they dumped grain from train cars and smashed windows on a guard shack. Initial law enforcement reports suggested the protesters held the security guards hostage. Investigators, however, later learned that the six guards inside feared they would be injured or killed if they stepped into crowd of protesters roaring past a guard shack. ILWU Local 21 President said he doesn't know what happened at the terminal Thursday morning, but criticized Longview Police Chief Jim Duscha for making early, exaggerated claims against union longshoremen. "It's totally ridiculous when you've got a police chief in this community that's accusing us of holding hostages," Coffman said. "That is a blatant, total, all-out lie."
► This morning from AP — Port of Longview quiet but union dispute not over
and Longshore workers back at Port of Seattle after one-day walkout
►At Longshore Shipping News — EGT loses bid to restrict workers' free speech rights — A U.S. District Court Judge today denied the NLRB's motion to ban picketing at the EGT facility in the Port of Longview.  The judge issued only a very narrow preliminary injunction preserving the right to peaceful picket — far short of what the NLRB sought.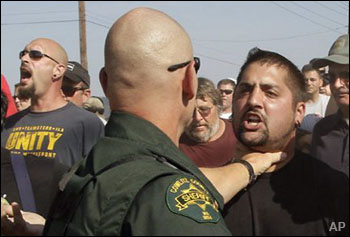 ► In today's Seattle Times — Longshoremen clash shuts Northwest ports — Work is at a standstill at some Northwest seaports, including Seattle, as a long-simmering labor dispute turned violent Thursday morning. An ILWU spokesman said the incident started Wednesday afternoon when police pepper-sprayed, struck longshoremen with clubs and "manhandled" ILWU President Robert McEllrath after the union members blocked a train on its way into the EGT terminal.
► From AP — Judge warns longshore union — Thursday's action drew quick rebuke from a federal judge that has tried to curb the union's escalating tactics.
► In today's (Longview) Daily News — Pro-ILWU signs leave some business owners in tough spot — As tensions rise this week at the port, some businesses continued to stand behind the ILWU, while cautioning that if the violence escalates they will have to withdraw their support.
► Additional coverage in today's (Everett) Herald, Olympian, and the N.Y. Times.
---
LOCAL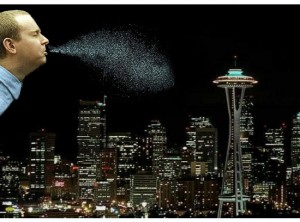 ► At Publicola — Seattle City Council prepares to pass sick leave ordinance largely intact — The city council will vote on an amended version of the paid sick leave ordinance on Monday. Six of nine council members have signed on to the legislation, which requires all employers with five or more employees to provide paid sick leave, with a few amendments since a council committee adopted a "compromise" version of the legislation last month. Council members have spent the last week hammering out the details of the proposal.
EDITOR'S NOTE — All supporters of family economic security are urged to attend the Paid Sick Days Rally on Monday at 1:45 p.m. at City Hall Plaza, 600 4th Ave., followed by a march up the steps to attend the City Council's final vote. Click here for more information.
► In today's Tri-City Herald — Hanford regulators will postpone some cleanup deadlines — The Obama administration's proposed fiscal 2012 budget for Hanford includes money to meet all legal deadlines, but not money to continue accelerated environmental cleanup work at the Plutonium Finishing Plant. Work had been accelerated there with federal economic stimulus money. Stopping work in fiscal 2012, which starts Oct. 1, and then ramping the project back up in fiscal 2013 would require six to nine months of training for workers and the delay would add two to three years to the schedule and cost $100 million to $200 million more, DOE Hanford officials say.
---
OBAMA'S JOBS SPEECH
► In today's NY Times — Obama challenges Congress on jobs plan — Mixing politically moderate proposals with a punchy tone, President Obama challenged lawmakers on Thursday to "pass this jobs bill" — a blunt call on Congress to enact his $447 billion package of tax cuts and new government spending, designed to revive a stalling economy and his own political standing. Said Obama: "The question is whether, in the face of an ongoing national crisis, we can stop the political circus and actually do something to help the economy."
► At AFL-CIO Now — Trumka: In speech, Obama 'goes to the mat' to create new jobs — Says the AFL-CIO president: "The president took an important and necessary step tonight: he started a serious national conversation about how to solve our jobs crisis.  He showed working people that he is willing to go to the mat to create new jobs on a substantial scale.  Tonight's speech should energize the nation to come together, work hard and get serious about jobs."
► In today's NY Times — The jobs speech (editorial) — With more than 14 million people out of work and all Americans fearing a double-dip recession, President Obama stood face to face Thursday night with a Congress that has perversely resisted lifting a finger to help. Some Republicans refused to even sit and listen. But those Americans who did heard him unveil an ambitious proposal — more robust and far-reaching than expected — that may be the first crucial step in reigniting the economy.
---
SUPERCOMMITTEE!™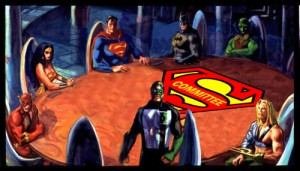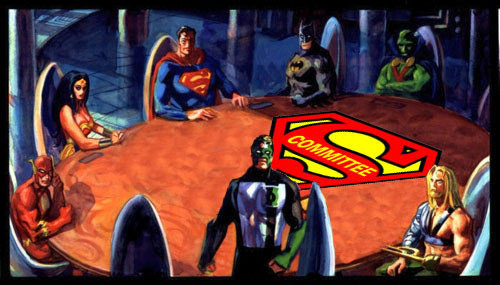 ► In The Hill — Supercommittee!™ members differ over panel's ambition — The divide cut across party lines, with some Republicans and some Democrats arguing the panel should seize the moment by tackling entitlement and tax reforms in the pursuit of much larger cuts than the $1.5 trillion the Supercommittee!™ is charged with finding
► At Huffington Post — GOP senator threatens to quit Supercommittee!™ over defense cuts — Arizona Sen. John Kyl, the No. 2 Republican in the Senate, says he would quit the special deficit-reduction Supercommittee!™ if there is an effort to cut more from defense.
► At Publicola — Sen. Zarelli: A state Supercommittee!™ of our own — The latest revenue forecast is due on Sept. 15, and people are bracing for bad news. Republican state Sen. Joseph Zarelli (R-Ridgefield), the ranking Republican on the Senate Ways & Means Committee, floated an idea yesterday: Why not set up a bipartisan committee to grapple with the next round of budget woes?
EDITOR'S NOTE — Would Sen. Zarelli suggest this if Republicans controlled the House, the Senate and the Governor's Office — as opposed to none of them? Discuss.
---
NATIONAL
► In today's NY Times — GOP lawmaker offers plan to lure migrant farm workers — A leading Republican lawmaker has proposed creating a program to bring 500,000 foreign migrant farm workers to the United States each year, responding to an outcry this summer from American farmers who said shortages of legally authorized labor were imperiling their crops.
► In today's NY Times — Federal court blocks suit against health law — A federal appellate court in Virginia throws out a pair of cases challenging the constitutionality of Obama's 2010 health care law, ruling for varying reasons that the plaintiffs did not have legal standing to sue.
---
TODAY'S MUST-READ
► In today's NY Times — Setting their hair on fire (Paul Krugman column) — At this point, leading Republicans are basically against anything that might help the unemployed. But the good news in all this is that by going bigger and bolder than expected, President Obama may finally have set the stage for a political debate about job creation. For, in the end, nothing will be done until the American people demand action.
---
The Stand posts links to Washington state and national news of interest every weekday morning by 9 a.m. Make this electronic "clip service" your first stop each morning! These links are functional on the date of posting, but sometimes expire.
WASHINGTON IS A UNION STATE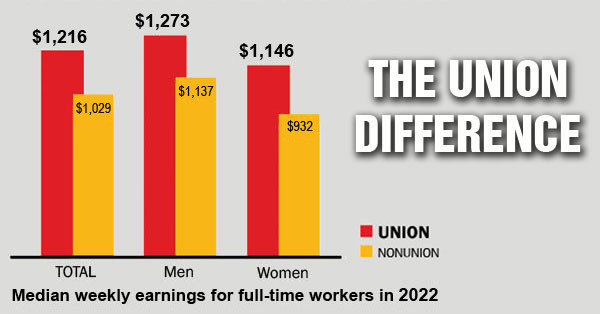 CHECK OUT THE UNION DIFFERENCE in Washington state: higher wages, affordable health and dental care, job and retirement security.
FIND OUT HOW TO JOIN TOGETHER with your co-workers to negotiate for better working conditions and respect on the job. Or go ahead and contact a union organizer today!