More revenue woes, 737 MAX rivals, class warfare…
---
STATE GOVERNMENT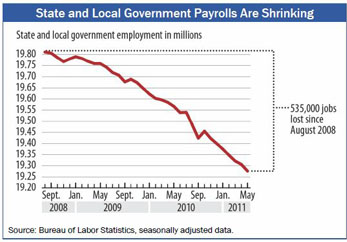 ► In Sunday's Olympian — Budget shortfall of $2 billion may loom — State budget writers are awaiting revenue forecaster Arun Raha's next bombshell, expecting it to be worse than most of his previous reports laden with bad news. Even before the quarterly prediction of state revenue lands Thursday, it's already causing talk of a special legislative session as lawmakers of both parties say they need to get to work on cuts – and jobs creation – as soon as possible. The drop in revenue could be as bad as $1.5 billion, says Gov. Chris Gregoire, who asked agencies last month to identify how they would cut 10% of their budgets, equal to $1.7 billion. Those cuts could include earlier releases of state prisoners or an end to state payments for prescription drugs for Medicaid patients no longer in a hospital or nursing home.
► In the Olympian — Employment Security plans budget cut, layoffs — The state agency plans a 16% budget cut that will affect several divisions and result in layoffs, according to an email sent to employees that says the department will eliminate about 390 full-time-equivalent positions. That doesn't necessarily mean 390 jobs will be cut, and the specific number of positions to be cut won't be known until October.
► In Sunday's Olympian — Change would boost state pension costs — State actuary Matt Smith recommends lowering rate-of-return expectations to about 7.5% from the current 8% for the roughly $62.3 billion in pension funds that the Washington State Investment Board is managing. If adopted next month, Washington's future pension costs would rise at a time the state already is considering new and deeper spending cuts.
---
LOCAL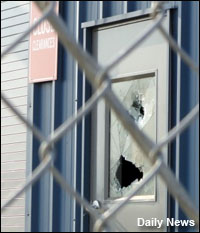 ► In Saturday's (Longview) Daily News — EGT assessing damage from ILWU protesters — The scene outside the EGT grain terminal at the Port of Longview was much quieter Friday after law enforcement tightened security and the company assessed damage from a Thursday morning raid at the $200 million facility. The company continues to run the terminal through a testing phase and has not determined a damage cost from the raid.
EDITOR'S NOTE — Also see Here's why Longshore workers in Longview are so angry (Sept. 8)
► In Saturday's Wenatchee World — About 45 workers at TOP Food & Drug face layoff — Haggen Inc. told employees that they will be closing the East Wenatchee store in the next several weeks. A company official declined to say how many employees work for the East Wenatchee store, but a union president who represents most of the store's workers estimated that the closure will affect about 45 people.
► In today's Columbian — Vancouver school employees file labor complaint — Frustrated Vancouver school district support employees won't hint at what might occur, or not, Monday at schools. But the standoff between the district and more than 600 workers ratcheted up another notch Friday when the Vancouver Association of Educational Support Professionals officially filed an unfair labor practice complaint against the district.
► At IAM 751's blog — Machinists ratify contract with transportation service — Machinists members who help provide senior citizens and disabled people in Seattle with personal transportation have approved a new three-year contract.
---
BOEING
► In the P.S. Business Journal — Rival areas jostle for Boeing 737 MAX factory — Across the state and nation, civic leaders are maneuvering to land the next big aerospace prize: a plant to build Boeing's new 737 MAX. Never mind that Boeing hasn't decided if it will even build a new plant, or if instead it will pump the planes out of its existing 737 factory in Renton. That decision could take six months. Washington's top candidate sites outside Renton — Snohomish, Spokane and Grant counties — are in the delicate position of participating in a joint team to keep aircraft building in Washington state, while at the same time pushing to put their own communities.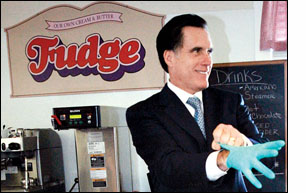 ► Today from AP — Romney says NLRB's Boeing complaint is political payback — The Republican presidential candidate says that a NLRB complaint against Boeing over building a plant in South Carolina is the Obama administration's political payback to labor unions.
EDITOR'S NOTE — In response, South Carolina AFL-CIO President Donna Dewitt issued the following statement today:
Presidential candidate Mitt Romney seems more interested in scoring cheap political points for his election bid and supporting Boeing, a company he holds personal investments in, than talking with working families in Charleston about their concerns for the creation of family-sustaining jobs.  Working people follow the law and so should Boeing. But Romney and other Republicans in Congress are using their political clout to attack federal law enforcers at the National Labor Relations Board — a neutral, independent agency — for asking Boeing to play by the rules.

Throughout his campaign, Romney has shown that his priorities lie with corporations and the rich, not working people in South Carolina or across the country.  Whether it is calling corporations "people" in Iowa or defending law-breaker Boeing at the expense of South Carolina workers here today, multi-millionaire Romney has continued to prove he is out-of-touch with the struggles facing working families in America.
---
ELECTION
► In today's (Everett) Herald — 5 things to watch as state's political lines are redrawn (Jerry Cornfield column) — Tuesday is a big day for Washington's political class. That's when the four not-so-ordinary citizens serving on the state's Redistricting Commission will divulge how they want to redraw all the lines on Washington's political map.
► In today's Kitsap Sun — Democrats make pick to replace Rolfes in the House — Kitsap Democrats picked Drew Hansen of Bainbridge Island as the top choice Sunday to replace former state Rep. Christine Rolfes, followed by Holly Mortlock, a legislative assistant to state Rep. Eileen Cody (D-West Seattle), and Poulsbo City Councilman Ed Stern. The final selection will be made by Kitsap County commissioners, all of whom attended Sunday's event.
---
CLASS WARFARE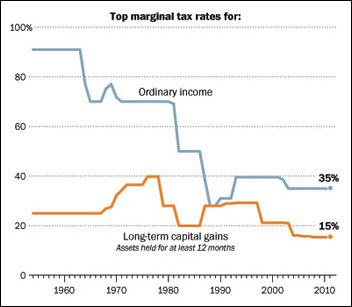 ► In today's Washington Post — Capital gains tax rates benefiting wealthy feed growing gap between rich, poor — As a result of a pair of rate cuts, first under President Bill Clinton and then under Bush, most of the richest Americans pay lower overall tax rates than middle-class Americans do. And this is one reason the gap between the wealthy and the rest of the country is widening dramatically. The rates on capital gains — which include profits from the sale of stocks, bonds and real estate — should be a key point in negotiations over how to shrink the budget deficit, some lawmakers say.
► At Politico — How the rich blew up the banks — America's massive buildup of free cash in the hands of companies, hedge funds and rich individuals is hardly a surprise. The top 1% of American households has been collecting 20 to 25% of taxable income for some years now. At some point, you run out of pockets to stuff it in.
---
NATIONAL
► In today's LA Times — Obama sending jobs bill to Congress — After a brief hiatus to mark the 10-year anniversary of the Sept. 11 attacks, President Obama will resume his campaign-style effort to advance his economic plan with a Rose Garden event this morning to announce he is sending the $447 billion bill Congress' way.
► At Roll Call — Conservatives join liberals in opposing Obama's payroll tax cut extension — When Obama first pushed the idea in December, House liberals said it would threaten the Social Security trust fund maintained through the payroll levy. Now that he wants to extend and deepen the tax cut, a number of House Republicans are making the same argument.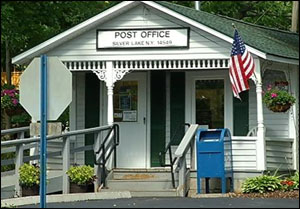 ► At Politico — The politics of a USPS default — If the most famous aphorism in Washington — that all politics is local — is true, then the neighborhood post office is about as political as it gets. And it's been that way for a long time. Perhaps that's why, barely a month after the bitterly partisan, scorched-earth debt ceiling/deficit fight, Democrats and Republicans on Capitol Hill vow bipartisan cooperation to keep the perpetually strapped U.S. Postal Service — already considering closing 3,300 offices to offset billions it expects to lose this year and next — from sinking in a sea of red ink.
► At In These Times — Closing the decertification window: NLRB decision applauded by labor — If workers present an employer with evidence that a majority of employees want to be represented by a given union — usually via signed cards (a "card check") — then the employer can and often does voluntarily recognize the union. But a 2007 NLRB decision meant that anti-union workers could immediately and for up to 45 days file a decertification petition trying to get rid of the new union. Aside from that window, a petition cannot be filed until a contract is within three months of expiring, has already expired or is at least three years old. The window for immediate decertification was closed by one of three union-friendly NLRB decisions on Aug. 26 that overturned Bush-era policies.
---
TODAY'S MUST-READ
► Sunday at NYTimes.com — The years of shame (Paul Krugman column) — What happened after 9/11 was deeply shameful. The atrocity should have been a unifying event, but instead it became a wedge issue. Fake heroes like Bernie Kerik, Rudy Giuliani, and, yes, George W. Bush raced to cash in on the horror. And then the attack was used to justify an unrelated war the neocons wanted to fight, for all the wrong reasons.
EDITOR'S NOTE — Krugman's brief posting was immediately seized upon and denounced by right-wing pundits, however others have risen to defend him. Maybe Krugman should have tried making his point with a little humor.
---
The Stand posts links to Washington state and national news of interest every weekday morning by 9 a.m. Make this electronic "clip service" your first stop each morning! These links are functional on the date of posting, but sometimes expire.
Short URL: https://www.thestand.org/?p=4800
Posted by
David Groves
on Sep 12 2011. Filed under
DAILY LINKS
. You can follow any responses to this entry through the
RSS 2.0
. Both comments and pings are currently closed.