State budget cuts, Cowlitz Cops' costs, Happy Days…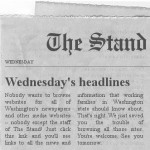 ---
STATE GOVERNMENT
► From AP — Workers' comp overhaul keeps business costs down — A major overhaul of the state's system is already helping keep costs down for businesses, state officials said Tuesday. L&I said it's proposing an average rate hike of 2.5% for 2012, saying it could have been pushing for a double-digit increase if it wasn't for changes made in the Legislature. Officials had been considering an increase of up to 8% as recently as this week to restore depleted reserves but went with a lower number amid concerns from businesses.
EDITOR'S NOTE — Cutting benefits keeps business costs down. Not exactly "man bites dog" stuff. What's newsworthy is that, after pointing to alarming low L&I reserves as a reason to legalize compromise-and-release lump-sum buyouts of injured workers, business groups opposed even this 2.5% rate increase. Why? So they can come back in 2012 and point at low reserves as an excuse to cut benefits even more.
► In today's Spokesman-Review — Complaints at DSHS rise as state funding drops — Demand for social services increased dramatically at the same time Washington state cut those services for an increasing number of poor, jobless resident, the latest DSHS client survey finds. While the department has 14% fewer employees since 2008, it has seen a 78% increase in Basic Food recipients, a 30% increase in clients receiving Temporary Assistance for Needy Families, and a 25% increase in Disability Lifeline clients. The elimination of some programs and a reduction in the hours other services were available resulted in dissatisfaction with DSHS among clients, the survey shows.
► In today's (Everett) Herald — State budget must adjust to new reality (Richard Davis column)
EDITOR'S NOTE — The business community's biweekly mouthpiece presents a familiar to-do list: "open more state services to competitive contracting, control the size and compensation of the state workforce," etc., etc. Nevermind that privatization has proven to increase government costs. The public services that fuel economic growth in this state are being decimated thanks to the business-supported austerity bloodletting. It's time for new solutions. What Davis is selling ain't workin'.
---
TACOMA TEACHERS STRIKE
► In today's News Tribune — Gregoire pressures for deal to end strike — Gov. Chris Gregoire Tuesday night was asking for frequent updates on negotiations between striking Tacoma teachers and the school district. Just after 11 p.m. the union said no talks were scheduled for today. Gregoire indicated if there was still insufficient progress, she might call the two sides to Olympia today to confront them in person.
► In today's News Tribune — Legislature's decision played major role in fueling schools' labor tensions (column by Univ. Place Schools Superintendent Patti Banks) — It is politically expedient for legislators to consistently oppose additional tax revenue at the state level – while foisting onto school districts the burden of filling the gap locally via property taxes. This structure creates unconscionable funding inequities across the state, enabling property-rich, affluent school districts to raise millions more than poorer districts.
---
E.G.T. UPDATE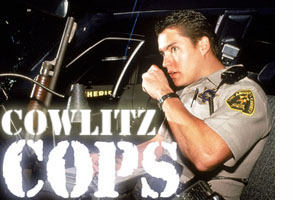 ► In today's (Longview) Daily News — Union protests draining county's law enforcement budget — Responding to union protests at the EGT grain terminal has cost the Cowlitz County Sheriff's office $29,000 since Sept. 7 — and those costs might be added to the union's civil contempt fine being sought by the NLRB.
EDITOR'S NOTE TO SHERIFF NELSON — You could have save a lot of unnecessary overtime (689 hours since Sept. 8?!) by simply asking the 30-plus ILWU members you have arrested since Sept. 8 to surrender themselves at your office — again. Instead, you keep sending three uniformed officers to arrest each one individually. You know, in church parking lots in front of their kids, and places like that. ILWU Local 21 President Dan Coffman said these "made-for-TV" arrests are a waste of taxpayer dollars because you have ignored the longshoremen's offer of peaceful surrender. But now it looks like you just plan to keep racking up unnecessary overtime so you can bill the union. Lovely.
► In today's (Longview) Daily News — Commissioners allow union to keep picketing at Port — The Port of Longview will continue to allow eight longshore union picketers outside East Mill Road near the $200 million EGT grain terminal, but they may need to move for road improvements, officials said.
---
LOCAL
► In today's Seattle Times — State jobs picture puzzling, but gloomy — The data indicates statewide employment has been falling on an annual basis for six straight months and nearly 30,000 people have lost their jobs over the past year. That contradicts another set of figures released last week, which showed 12 consecutive months of job growth and more than 46,000 jobs gained in the state.
►  County unemployment coverage — Clark (12%), Cowlitz (11.7%▲), King (8.1%), Kitsap (7.8%▲), Pierce (9.9%▲), Snohomish (9.1%▼), Spokane (9.2%▲), Thurston (8.3%▲), Tri-Cities (7.4%▲), Whatcom (8.6%▲), Yakima (10%▲)
► At Slog — 'Healthy Incentives' reform pays off big for King County — Six years ago, in cooperation with the public employee unions, former Executive Ron Sims kicked off the county's "Healthy Incentives" benefit plan with much fanfare, but little serious attention from the press. Today, thanks to that program, King County will shave $61 million from employee health care costs in 2011 and 2012, money that is desperately needed to maintain crucial public services.
► In today's Yakima H-R — County to cut pay raises for nonunion employees Jan. 1 — Yakima County commissioners unveil a new pay plan that will reduce total time off and end automatic annual anniversary wage hikes. The new system will be applied to nonunion employees beginning Jan. 1. Commissioners will pursue their plan with the county's 15 bargaining units during negotiations for 2012 and beyond.
► In today's News Tribune — Tacoma puts planned Walmart 'on hold,' calls planned design too big — If Walmart revises its existing application so the development fits within the parcel's footprint, the application can move ahead, a city spokesman said.
---
N.L.R.B.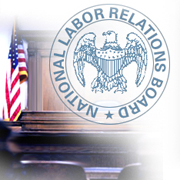 ► At Politico — Senate targets NLRB in spending bill — Building on last week's House vote, Republicans are now targeting the NLRB budget in the Senate, hoping to win over two Democrats (Sens. Mark Pryor of Arkansas and Ben Nelson of Nebraska) and attach a rider barring the agency from pursuing any order threatening Boeing's new non-union 787 production line in South Carolina. Given the stakes and narrow 16-14 Democratic majority in the Senate Appropriations Committee, labor is clearly anxious and mounted a last push Tuesday evening to secure its support before the scheduled committee meeting today.
---
NATIONAL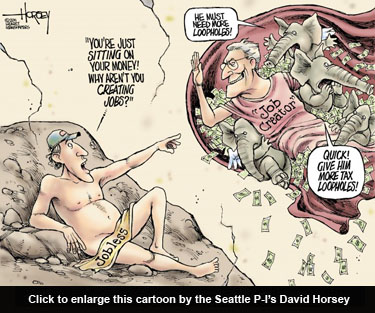 ► In today's NY Times — A tax others embrace, U.S. opposes — Obama's proposal for a new tax on millionaires echoes a call in many countries struggling with budget deficits and overwhelming debts to make the wealthy pay more. Abroad, such proposals are being promoted as a step toward economic fairness at a time when governments are cutting spending on social programs like pensions, health care and education. But the idea being embraced by much of the world faces strong opposition in the U.S. from Republicans and other conservatives who say it would harm the economy and cost jobs.
► At AFL-CIO Now — Bill Clinton: Unions are 'America's employment bankers' — The former president singles out the efforts of the union movement in creating massive numbers of jobs through union pension fund investments. He also called on financial institutions  and corporations — which are sitting on $2 trillion in cash without creating jobs — to follow the lead of the union movement and "loosen up all this money and put America back to work."
► At AFL-CIO Now — Trade deficit with China costs 2.8 million jobs — The U.S.-China trade deficit has eliminated or displaced nearly 2.8 million jobs, mainly in manufacturing, following that country's entry into the WTO in 2001, according to a new study. (Washington state lost 52,000 jobs.)
► In today's LA Times — Locke warns China: Foreign businesses don't feel welcome — (Unlike in America, where government rolls out the red-ink carpet.)
► In today's NY Times — GM deal to hire more at low end — The new labor contract between GM and the UAW will accelerate the hiring of lower-paid, entry-level workers at the company and bring jobs to the United States that were headed for Mexico.
► At TPM — 'Ponzi Scheme' meme is alive and well on Capitol Hill — Despite concerns from some Republicans that they are alienating independent voters, many Republicans just can't stop calling Social Security a "Ponzi Scheme."
EDITOR'S NOTE — Of course, it's not. Today's must-retweet: "Most 'Ponzi Schemes' don't last 75 years. Just ask Bernie Madoff's victims."
---
"HAPPY DAYS ARE HERE AGAIN!"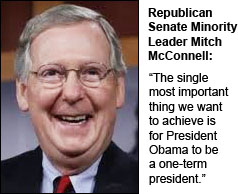 ► In today's NY Times — Republicans urge no further Fed stimulus — Even though the financial markets have been counting on the Federal Reserve to take action, Republican Congressional leadership sent a letter to the Federal Reserve chairman on Tuesday evening urging it not to engage in further stimulus
► AT TPM — GOP Leaders to Bernanke: Don't try to improve the economy — House and Senate GOP leadership are taking fire from all sides for publicly pressuring Federal Reserve chairman Ben Bernanke not to further loosen monetary policy, even if he thinks it will help the economy.
► Mission accomplished! At Politico — Poll: More blame President Obama for economy — For the first time since President Barack Obama took office, a majority of Americans believe he deserves at least some blame for the country's economic troubles.
► A small ray of hope at Huffington Post — Polls show Elizabeth Warren surging against Scott Brown — Less than a week after Democrat Elizabeth Warren launched her campaign for the U.S. Senate in Massachusetts, a new poll shows her running neck-and-neck with incumbent Republican Scott Brown.
---
TODAY'S MUST-READ
► At WashingtonPost.com — Republicans support job creation, too! — Needless to say, many polls have already shown that Republicans overwhelmingly disapprove of Obama on the economy and overwhelmingly oppose the American Jobs Act. But when Gallup asked about the provisions within the jobs bill, Republicans and Republican leaners supported them — even though the question mentioned Obama's name:
56% of Republicans and GOP leaners support providing additional funds to hire public employees.
53% of Republicans and GOP-leaners support increasing taxes on corporations by eliminating some deductions (which GOP leaders have derided as "class warfare").
50% of Republicans and GOP leaners support providing additional funds for public works projects, including school repair.
---
The Stand posts links to Washington state and national news of interest every weekday morning by 9 a.m. Make this electronic "clip service" your first stop each morning! These links are functional on the date of posting, but sometimes expire.
WASHINGTON IS A UNION STATE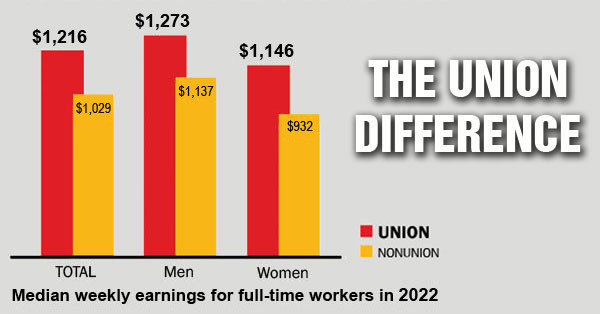 CHECK OUT THE UNION DIFFERENCE in Washington state: higher wages, affordable health and dental care, job and retirement security.
FIND OUT HOW TO JOIN TOGETHER with your co-workers to negotiate for better working conditions and respect on the job. Or go ahead and contact a union organizer today!