Boeing-IAM deal is 'tremendous news for workers across state'

UPDATE (Dec. 1) — Washington State Labor Council President Jeff Johnson released the following statement this morning regarding the tentative agreement between Boeing and the Machinists union:
"This is tremendous news not just for Boeing employees, but for workers across this state. This agreement, if ratified by Machinists union members, will preserve and create tens of thousands of good family-wage jobs in our state, which benefits not just those families but entire communities and the entire state as well. The Machinists union and the Boeing Company have demonstrated that collective bargaining works for everyone when both sides come to the table motivated to reach agreement.
"Boeing's commitment to build the next-generation 737 MAX here in Washington is the product of hard work from all of organized labor – spearheaded by the Machinists and SPEEA unions – alongside business and government leaders across the state who worked together to make the case for our state. It is my hope that all of these interests can continue to work together successfully, not only to preserve and enhance Washington's competitive advantages in the aerospace industry, but also to address Washington's other challenges, including restoring our infrastructure and protecting the education system and other vital public services necessary for businesses to succeed in our state."
---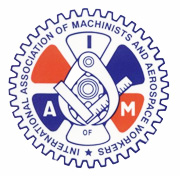 The following news release was distributed by Machinists District 751. Also see a PDF summary of the contract extension at iam751.org.

SEATTLE (Nov. 30) — Machinists Union members will vote next week on a four-year contract extension that includes a commitment by the Boeing Co. to build its 737 MAX passenger jet in Washington state.
Leaders of the International Association of Machinists and Aerospace Workers said Wednesday they have reached tentative agreement with Boeing on a proposal that also would ensure continuation of wide-body aircraft work in Puget Sound.
In addition to the job security language, terms of the four-year proposal include:
Annual wage increases of 2 percent, plus cost-of-living adjustments;
An incentive program intended to pay bonuses between 2 and 4 percent;
A ratification bonus of $5,000 for each member;
Increases to the formula for calculating pensions in each year of the pact; and
Guarantees that new hires would continue to receive traditional pensions.
The proposed extension is unusual, given that the IAM's current contract with Boeing isn't set to expire until September 2012.
IAM District Lodge 751 President Tom Wroblewski called it an "extraordinary proposal."
The proposed contract extension would "secure thousands of jobs while raising Machinists' pay and pensions," he said. "Hopefully it also signals the start of a new relationship that can both meet our members' expectations for good jobs, while giving Boeing the stability and productivity it needs to succeed."
In addition to the prospect of reliable and uninterrupted aircraft production through September 2016, the agreement provides Boeing with savings in health care costs, partly by encouraging union members to enroll in wellness programs and partly by increasing the share they pay toward their health benefits.
As a further step, the IAM and Boeing agreed to establish standing committees of top-level union representatives and company officials with the ability to quickly address conflicts and opportunities.
"These committees are designed to provide the means and opportunity to resolve issues that have led to work stoppages in the past," said IAM International Vice President Rich Michalski, who helped guide the talks. "It was open and honest dialog that led to this tentative agreement with Boeing and I believe that approach and these committees can guide the new relationship going forward."
The agreement still must be ratified by IAM members working for Boeing in Washington state, Oregon and Kansas. The votes are scheduled for Dec. 7.
District 751 represents more than 28,000 workers at Boeing's Puget Sound plants. The union plans to hold voting at union halls in Auburn, Everett, Renton and Seattle, and a location at Fredrickson. If a simple majority agrees, the proposed contract extension would take affect immediately.
If a majority of those voting do not favor the proposal, then Machinists at Boeing would continue working under the current contract, and negotiators from the two sides would meet again next year to work out terms of a new agreement.
Wroblewski said he's confident that his union's members will agree to the contract extension.
"This proposed agreement with Boeing is good for our members, good for the company and good for our communities," he said. "It gives our members more confidence that Boeing's truly committed to Puget Sound, and it rewards them for the work they've done to make Boeing a world-leading manufacturing company by providing them with the highest pay and best benefits in the industry."
---

The following news release was distributed by SPEEA.
SEATTLE (Nov. 30) – The Boeing Company's announcement to build the 737 Max at the Renton plant culminates months of work by labor, government and business to ensure the next generation aircraft will be built by the most experienced workforce in the world at building single aisle commercial aircraft, according to leaders of the Society of Professional Engineering Employees in Aerospace (SPEEA), IFPTE Local 2001.
"This is really good news for employees, our communities and Boeing," said SPEEA President Tom McCarty. "It means secure jobs continuing far into the future."
SPEEA, along with the IAM and others, co-sponsored an independent study of possible locations for the 737 MAX. Released earlier this month, the study showed building the new aircraft in Renton, where the existing 737 is built, is the best option with the lowest risk. Government and businesses also helped fund the study and campaign, called Project Pegasus.
"This was a very proactive effort to make sure these planes are designed and built by the most experienced and productive workforce in the world," McCarty said. "That workforce includes the employees represented by SPEEA and the IAM in Washington, Oregon and Kansas."
A local of the International Federation of Professional and Technical Engineers (IFPTE), SPEEA represents 25,460 aerospace professionals at Boeing, Spirit AeroSystems in Kansas, Triumph Composite Systems, Inc., in Spokane, Wash., and BAE Systems, Inc., in Irving, Texas.
---
Also see Boeing's news release announcing the deal.
---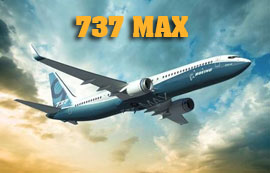 BULLETIN (Nov. 30) — The Boeing Co. and Machinists District 751 will announce this morning a tentative 4-year contract agreement that will ensure that the company will build the 737 MAX, the next generation of the company's best-selling jet, right here in Washington state!
Just posted at The Seattle Times — Boeing, Machinists reach sweeping agreement — After secret talks that lasted at least six weeks, Boeing and the Machinists union have reached a landmark agreement that will ensure the 737 MAX is built in Renton and that the National Labor Relations Board (NLRB) case is settled, according to several sources familiar with the details. The agreement secures a new 4-year contract between the union and the company, 10 months before the existing contract expires. The union's push to nail it down early was made to ensure that Washington State keeps 737 final assembly, which Boeing had earlier this year opened up to other locations.
More to come. Stay tuned!
WASHINGTON IS A UNION STATE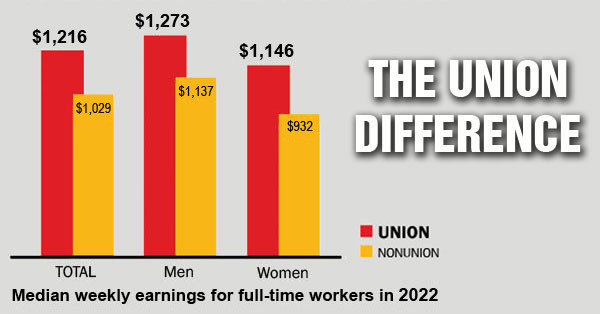 CHECK OUT THE UNION DIFFERENCE in Washington state: higher wages, affordable health and dental care, job and retirement security.
FIND OUT HOW TO JOIN TOGETHER with your co-workers to negotiate for better working conditions and respect on the job. Or go ahead and contact a union organizer today!