Endorse-apalooza, cutting off jobless… Hey, LOOK!
---
ELECTION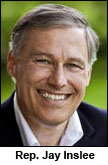 ► At TheOlympian.com — Washington State Labor Council endorses Inslee, Cantwell, Ferguson— The Washington State Labor Council is giving an early campaign endorsement to Jay Inslee in the governor's race. The decision followed a vote by council delegates meeting in Olympia on Thursday. The council also endorsed U.S. Sen. Maria Cantwell for a third term and Bob Ferguson for attorney general.
ALSO at The Stand — WSLC delegates vote to endorse Inslee, Ferguson, Cantwell — "I thank the hard-working men and women of the Washington State Labor Council for their early support," Inslee said. "With nearly 300,000 of our neighbors and friends still out of work and thousands more struggling to pay the bills, I am committed to working hard every day to create the good-paying jobs that will help working families get back on their feet, put our economy back on track and rebuild a strong middle class. I can't wait to see what we can achieve together for Washington's working families!"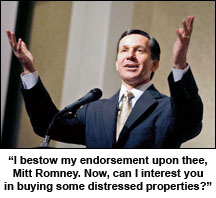 ► And speaking of endorsements, also at TheOlympian.com — Dino Rossi endorses Mitt Romney — Says Romney: "Dino Rossi has been a champion in the state of Washington for the issues I am fighting for in my campaign – it is an honor to have his support."
---
STATE GOVERNMENT
► At the Slog — UW president says saving colleges is "above my pay grade" — Asked if he supports raising taxes to hold down skyrocketing tuition, University of Washington president Michael Young shrugged off the question, saying, "It's above my pay grade." Young, whose $550,000 annual salary climbs to $802,000 when deferred compensation and other bonuses are figured in, is the highest taxpayer-paid official in the state.
► In today's (Everett) Herald — Gregoire to sign same-sex marriage bill on Monday — Gov. Chris Gregoire will sign SB 6239 at 11:30 a.m. in the state reception room on the third floor of the Capitol. TVW will provide live coverage online. It is scheduled to take effect June 7.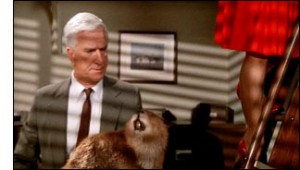 ► At TheOlympian.com — Beaver bill gets testimony from man named Neil Beaver — Mr. Beaver testified that the beaver relocation bill would benefit watersheds in eastern Washington, and would help address beaver shortages.
---
BOEING
► In today's (Everett) Herald — Staying in Everett was best for company, says officials with Aviation Technical Services — "We knew we had to keep it here in Everett," because of the talent pool and the proximity of customers and other suppliers, says ATS's president. ATS employs more than 1,000 people here. The company hopes to double employment in a few years at the new components site celebrated Thursday, where 100 people restore pieces of Boeing jets' doors, wing edges and rudders to flyable condition.
---
UNEMPLOYMENT CUTOFF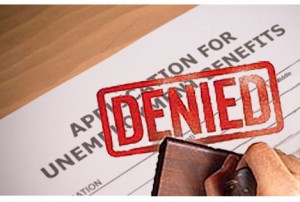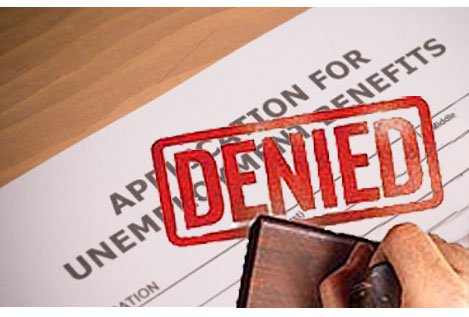 ► In The Hill — GOP spurns Dem offer on jobless benefits as payroll talks slog on — Republicans swiftly rejected a Democratic offer on unemployment insurance Thursday, underscoring the obstacles lawmakers face in reaching a deal on a yearlong extension of the payroll-tax cut. Democrats said their offer — which would slice six weeks from the maximum time an unemployed worker can receive benefits — is just another step in the protracted negotiations over the payroll-tax break, emergency jobless insurance and Medicare reimbursements.
► In today's NY Times — Pessimism high, GOP warns of expiration of payroll tax cut — Congressional Republicans said Thursday that negotiations over extending a payroll tax cut were going so poorly that it was possible the tax break — along with added unemployment benefits — could expire at the end of the month.
EDITOR'S NOTE — This is how negotiations go in Congress these days. The Democrats propose a "compromise" and the Republicans make them compromise a little more. Only, it's people's LIVES that are being compromised. Take action now to urge Congress to stop punishing unemployed workers and focus on creating jobs!
► At AFL-CIO Now — Jobless facing UI cutoff ask lawmakers 'walk a mile in my shoes' — Starting today and continuing next week, jobless workers in 15 states who face cut off of their unemployment insurance Feb. 29 will ask members of Congress to "Walk a Mile in My Shoes." The mobilization is aimed at lawmakers who are back in their districts for the President's Day Recess that begins today.
---
HOUSING CRISIS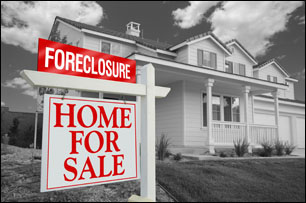 ► In today's LA Times — Mortgage settlement is also housing relief package — The $25-billion mortgage settlement between banks and state and federal governments is an effort to patch the housing market.
► In today's Seattle Times — State's share: $648 million — It could take six to nine months for homeowners to find out if they are eligible for the relief, and officials aren't ready to say how many Washington homeowners might benefit.
► In today's LA Times — Settlement is too little, too late for many — Some who suffered foreclosures say the payouts are a pittance, and many homeowners in trouble won't qualify for help.
► At AFL-CIO Now — Trumka: Settlement 'first step' to housing crisis solution — "We urge President Obama to provide the federal investigative task force with the resources necessary to address the $750 billion in negative home equity that is the result of illegal conduct by banks.  The 99 percent demand a fair economy and a judicial system that holds the rich and powerful accountable for their illegal behavior."
---
REPUBLICAN WAR ON UNIONS
► At AFL-CIO Now — 'Right-to-work' circus continues in New Hampshire — Full of tea party zeal after voting to repeal lunch hours for all employees, the House Labor Committee took up a new so-called right-to-work bill Thursday over the loud objections of union members, business owners and faith leaders.
► At AFL-CIO Now — Arizona union, community leaders tell legislators to 'focus on real priorities' — A crowd of 100 assembled on the lawn of the Arizona State Capitol on Thursday to oppose four anti-worker  bills under consideration by the state Senate.
---
NATIONAL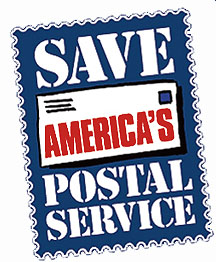 ► From Reuters — Postal Service loses $3.3 billion in just three months — In the wake of the results, the USPS repeated calls to Congress to allow it to tap into a retirement-fund surplus and expand into new businesses, as well as eliminate a massive annual payment to prefund retiree health benefits.
► In The Hill — White House backs $108 billion Senate transportation bill — It signals support for the Senate version over the the House's $260 billion bill, which would tie spending to increased domestic oil drilling. A final vote on the Senate measure could come as early as next week.
► In today's NY Times — Education gap grows between rich and poor, study finds— Researchers are finding that while the achievement gap between white and black students has narrowed significantly over the past few decades, the gap between rich and poor students has grown substantially during the same period
---
TODAY'S MUST-READ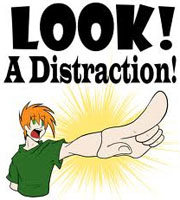 ► In today's NY Times — Money and morals (Paul Krugman column) — The myth of a classless society has been exposed: Among rich countries, America stands out as the place where economic and social status is most likely to be inherited. So conservatives are now telling us that it's not really about money; it's about morals. Never mind wage stagnation and all that, the real problem is the collapse of working-class family values, which is somehow the fault of liberals. But is it really all about morals? No, it's mainly about money.
We should reject the attempt to divert the national conversation away from soaring inequality toward the alleged moral failings of those Americans being left behind. Traditional values aren't as crucial as social conservatives would have you believe — and, in any case, the social changes taking place in America's working class are overwhelmingly the consequence of sharply rising inequality, not its cause.
---
The Stand posts links to Washington state and national news of interest every weekday morning by 9 a.m. These links are functional at the date of posting, but sometimes expire.
Short URL: https://www.thestand.org/?p=10248
Posted by
David Groves
on Feb 10 2012. Filed under
DAILY LINKS
. You can follow any responses to this entry through the
RSS 2.0
. Both comments and pings are currently closed.