---
WHAT VOTERS WANT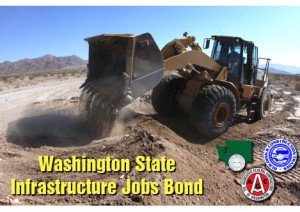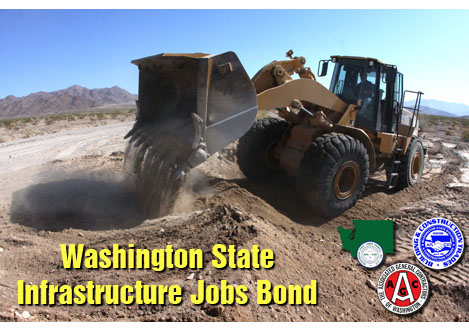 ► In The Hill — Voters list job creation measures as top priority — Forty-five percent felt the budget's primary focus should be on job creation while 40 percent said cutting spending was the most important priority. The findings come as the economy and deficits are poised to play central roles in this year's presidential election.
---
WHAT VOTERS GET
► In today's NY Times — The big money behind state laws (editorial) — It is no coincidence that so many state legislatures have spent the last year taking the same destructive actions: making it harder for minorities and other groups that support Democrats to vote, obstructing health care reform, weakening environmental regulations and breaking the spines of public- and private-sector unions. All of these efforts are being backed — in some cases, orchestrated — by a little-known conservative organization called the American Legislative Exchange Council, financed by millions of corporate dollars.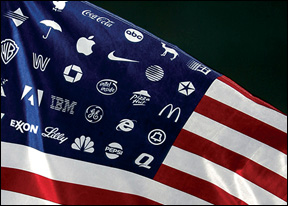 There is nothing illegal or unethical about ALEC's work, except that it further demonstrates the pervasive influence of corporate money and right-wing groups on the state legislative process. There is no group with any comparable influence on the left. Lawmakers who eagerly do ALEC's bidding have much to answer for. Voters have a right to know whether the representatives they elect are actually writing the laws, or whether the job has been outsourced to big corporate interests.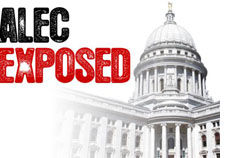 In Washington, the ALEC state chairs reportedly are Rep. Jan Angel (R-Bremerton) and Sen. Don Benton (R-Vancouver); Daniel Mead Smith, President of the Washington Policy Center, and John Schlatter, Government Affairs Manager of Takeda.
In addition to Angel and Benton, the following state legislators reportedly have ALEC ties: Reps. Shea (R-4), Alexander (R-20), Kelley (D-28), Ross (R-14), Bailey (R-10), Schmick (R-9),Van De Wege (D-24), Parker (R-6), Armstrong (R-12), and Hinkle (R-13); and Sens. Stevens (R-39), Parlette (R-12), Zarelli (R-18), Carrell (R-28), Roach (R-31), Ericksen (R-42), Holmquist (R-13), Hatfield (D-19), Becker (R-2), Hewitt (R-16), and Delvin (R-8).
---
STATE GOVERNMENT
► At TheOlympian.com — State lawmakers get $200 million of good news — Preliminary estimates are that fewer children in the state's public schools and smaller caseloads translate into $157 million in lower costs over in the next 16 months, and Gov. Gregoire's budget director says the good news may actually top $200 million.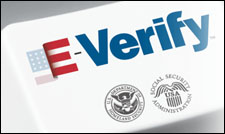 ► In today's Columbian — Cities use E-Verify while state considers banning it— More than two years ago, Clark County became the first in the state to mandate that its contractors use the federal E-Verify program, in an attempt to ensure taxpayer dollars employed legal workers on public works projects. Since then, three counties and 11 cities, including five in this county, have followed Clark County's lead. This small group could soon lose its authority to require E-Verify use. HB 2568 seeks to stop cities and counties from requiring E-Verify, which is not mandated by the state.
► In today's Columbian — Clark County employers weigh pros, cons of E-Verify — In the context of this country's heated immigration debate, the program has more than its share of detractors who question whether it unfairly targets people and industries, such as agriculture, that rely on migrant workers.
► In the Wenatchee World — With legislation expected to pass, city may approve tax increase in two weeks — A bill that would give Wenatchee the authority to impose a 0.2% sales tax increase without a public vote was approved Thursday by the Senate and is expected to pass the House.
► In today's Seattle Times — Gregoire to sign same-sex marriage bill today — The House passed the bill on a 55-43 vote last Wednesday, a week after the Senate approved it. Gregoire will sign the bill in the state reception room in the Capitol at 11:30 a.m.
► In today's Olympian — Santorum here Monday; others close behind?— Fresh off his trifecta of victories over Mitt Romney and other rivals for the Republican nomination, Rick Santorum will campaign in Tacoma and organize supporters in Olympia on Monday.
► In the Wenatchee World — Fruit industry leader, legislator Bob McDougall passes— Robert "Bob" McDougall, a local fruit industry leader and former state legislator and Chelan County PUD commissioner, died Monday in Mesa, Ariz. after an extended illness. He was 87.
---
BOEING
► In the P.S. Business Journal — Quadrupling 787 production won't be easy for Boeing, just necessary — If Boeing can meet its goal of quadrupling production to 10 Dreamliners a month by late next year, the company will start to move out from under the pall cast upon it by the plane's delays. If Boeing falls far short, it will fail to recoup the $10 billion or more spent trying to pull the 787 program back from the production abyss. And Boeing's ability to compete with Airbus, which is fast developing the rival A350, could be forever compromised.
---
WALKER'S LAST YEAR
► In the Wisconsin RTD — Wisconsin protest passions still fresh one year later — Saturday marked a year since Gov. Scott Walker "dropped the bomb," as he privately described it, announcing his proposal to all but end collective bargaining for most public workers.And to mark the anniversary of Walker unveiling his plans — and the beginning of his opponents' fight against them — protesters again descended on the state Capitol despite frigid, toe-numbing temperatures with drums, vuvuzelas and signs.
► At Salon — Scott Walker pockets money intended for Wisconsin foreclosure victims to make up budget shortfall — Walker is directing the State of Wisconsin to keep a large chunk of the money from this week's national settlement with five of the nation's largest mortgage lenders —money intended to help compensate those who were victims of the illegal mortgage practices that caused so many to lose their homes and to aid in the rebuilding of stricken neighborhoods—so that the state's budget gap can be closed and Gov. Walker can head into his recall election able to claim that he has balanced the state budget.
---
NATIONAL
► At Huffington Post — House Transportation bill's 'technical correction' would strip workers of pay protections — A little-noted provision in the House Republicans' controversial energy and transportation bill would strip several thousand workers within the rail-industry of their federal minimum-wage and overtime protections, potentially making low-wage jobs pay even less.
► In The Hill — Big House GOP test: $260 billion highway bill heads for cliff — The political right and left have attacked the legislation, and even Speaker John Boehner (R-Ohio) is making no bold predictions that he can cobble together the 218 votes needed for passage.
► In today's NY Times — The strange career of voter suppression (by Alexander Keyssar) — The targets of exclusionary laws have tended to be similar for more than two centuries: the poor, immigrants, African-Americans, people perceived to be something other than "mainstream" Americans. No state has ever attempted to disenfranchise upper-middle-class or wealthy white male citizens.
---
TODAY'S MUST-READ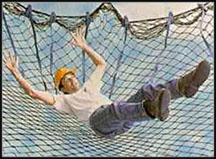 ► In the NY Times — Even critics of safety net increasingly depend on it — The government safety net was created to keep Americans from abject poverty, but the poorest households no longer receive a majority of government benefits. A secondary mission has gradually become primary: maintaining the middle class from childhood through retirement. The share of benefits flowing to the least affluent households, the bottom fifth, has declined from 54% in 1979 to 36% in 2007, according to a Congressional Budget Office analysis published last year.
And as more middle-class families land in the safety net, anger at the government has increased alongside. Many people say they are angry because the government is wasting money and giving money to people who do not deserve it. But more than that, they say they want to reduce the role of government in their own lives. They are frustrated that they need help, feel guilty for taking it and resent the government for providing it. They say they want less help for themselves; less help in caring for relatives; less assistance when they reach old age.
---
The Stand posts links to Washington state and national news of interest every weekday morning by 9 a.m. These links are functional at the date of posting, but sometimes expire.