Lawmakers must find the will to save state's Basic Health Plan
---
There's no other way to say it: health coverage for new employees is dismal in Washington. Only a little over half of Washington employers actually offer health coverage to full-time employees. Then there is the traditional waiting period until you qualify, the employee share of the health costs… and it's probably best to not even calculate the cost of full family coverage!
But Washington also has a home-grown solution. Thirty years ago two state senators — George Sellar (R-Wenatchee) and Jim McDermott (D-Seattle) — teamed up to create the Basic Health Plan. As Sellar put it, lunch-bucket workers deserved health coverage, even if their employers did not provide it. Participants pay premiums and co-pays, and in turn, Basic Health provides coverage and peace of mind for workers and their families who have nowhere else to turn.
Over the years Basic Health has been a bipartisan target for cuts, whittled down in each succeeding fiscal crisis. Enrollment was set for 200,000 by the Republican-controlled 1995 Legislature. But the funding never really came through. Instead, legislators gradually squeezed down enrollment and funding, even while the need for health coverage grew.
In 2001, Basic Health enrollment was capped at 125,000 — but that upside-down situation was turned right side up that fall. Two-thirds of voters approved an initiative to increase cigarette taxes by 60 cents and use the money to expand Basic Health coverage to 175,000.
Coverage briefly expanded, but when the 2001-2002 fiscal crisis hit, the first thing the Legislature did was cut Basic Health funding. And that's been the storyline for the past decade — cut and cut while the need for health care grows and grows. Today just 35,000 people are enrolled in Basic Health, and five times as many — 157,000 — are on the waiting list.
So what can the Legislature do now to cover the growing slack of employers who don't provide health coverage and the hundreds of thousands of unemployed workers who have no access to health insurance? The answer is "revenue bonds."
We've done it before. When Governor Gregoire was Attorney General, she shepherded a settlement with tobacco companies that forced them to pay states for some of the health costs of tobacco-pushing through advertising. Washington's portion is $4 billion over 25 years.
During the 2002 fiscal crisis, the Legislature took a portion of that $4 billion and created revenue bonds, essentially selling off a portion of the future stream of tobacco settlement money to get an immediate lump sum of $450 million. The measure passed with Democratic support (plus one Republican) by simple majority vote, and the Governor signed it into law.
Today, one million people in our state have no health coverage, and the remaining 35,000 people on Basic Health may lose it if funding is cut. There's a bright spot on the horizon if we can get to it: the federal government will finance health coverage starting in 2014 as part of the Affordable Care Act.
Should we just people hang out there for two years, with disease, injury, and death hanging over their heads? No. We need to build a bridge to 2014 — and thanks to the Legislature's precedent for revenue bonds, we've got one.
Rep. Hans Dunshee (D-Snohomish) has proposed that the state sell revenue bonds by pledging about 40% of the remaining stream of tobacco settlement as payment. This would generate $350 million to finance Basic Health. A portion of that funding could be matched by the federal government, thanks to Senator Maria Cantwell making sure funding for basic health was part of health care reform. In total about 100,000 people would retain or gain health coverage.
With one million people lacking health insurance, covering 100,000 is more than a drop in the bucket — and less than what we ultimately need, which is health care for everyone. But we might not get to universal health coverage if we don't take an incremental step to ensure basic health for our friends, our neighbors, and ourselves. There is a way. Now the Legislature and the Governor have to find the will.
---
John Burbank is the executive director and founder of the Economic Opportunity Institute in Seattle. He can be reached at john@eoionline.org.
WASHINGTON IS A UNION STATE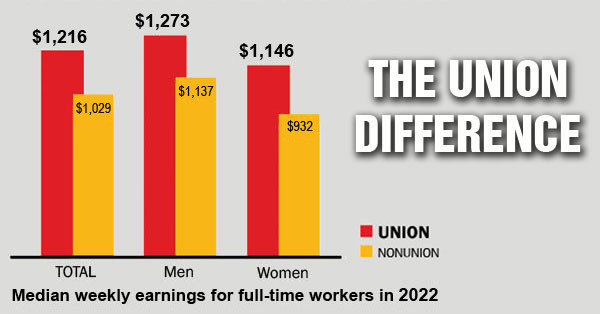 CHECK OUT THE UNION DIFFERENCE in Washington state: higher wages, affordable health and dental care, job and retirement security.
FIND OUT HOW TO JOIN TOGETHER with your co-workers to negotiate for better working conditions and respect on the job. Or go ahead and contact a union organizer today!