Legislative Update: Low-bid care for at-risk children?!
Here is today's edition of the Washington State Labor Council's Legislative Update newsletter:
---
Recurring effort to privatize Child Welfare Services based on ideology, not evidence


OLYMPIA (Feb. 7) — Some believe that private corporations do things better and cheaper than public employees. It's a philosophy often based on anti-government ideology, and it ignores hidden costs of privatization, such as contract monitoring and administration; hidden tolls on clients and the low-paid private contract workers themselves; and clear, growing evidence based on federal and state experiments that it just doesn't work.
That said, state employees in Washington are supportive of "performance based contracting" as a procurement industry best practice — as long as the state's competitive contracting statute is followed, which gives them the opportunity to bid to keep their own work. They are confident that careful analysis can overcome anti-government ideology and demonstrate that dedicated, experienced public workers can provide better services at the best cost.
But state officials are increasingly circumventing that statute to hasten their privatization efforts. In the case of some of the most important humanitarian work our state government performs — protecting at-risk children from harm — they want more responsibilities privatized even though similar efforts have had disastrous results in states like Florida and Nebraska.
Likewise, Wisconsin's privatized children's services have suffered some horrifying outcomes. But in 2009, Washington State recruited a controversial Wisconsin government figure — on whose watch several children were murdered while under private contractors' supervision — to become the Director of Children's Administration at our Department of Social and Health Services. And what has she done since getting here? (That is, besides lose the confidence of 98.6% of her employees.) She has pushed for more contracting out.
Already contracting out, and paying a price
A March 2009 report in the Seattle Times explained that Washington already contracts out some supervision of children. It tells the story of Shayne Abegg, a boy who was hospitalized in 2007 after being purposely starved. Private contractors — some of whom later sued their employer because they weren't being paid for their work — were found to be at fault and DSHS ended up paying a $6 million settlement, the largest ever for a single child victim.
Despite this, the State Senate voted 33-15 in 2009 to contract out 100% of Child Welfare Services work historically performed by state case workers to private contractors. Later that year, Washington State Labor Council delegates from different unions all across the state voted unanimously to oppose such efforts.
"The WSLC does not believe that a child's safety and welfare should be placed in the hands of the lowest bidder," read the WSLC resolution. "Private contractors who must meet certain requirements to get paid may be tempted to cut corners to meet the mark where salaried state workers can focus less on how to meet the monthly goal and more on identifying and preserving the best interests of the child."
The 2009 legislation that ultimately passed into law, 2SHB 2106, ordered two pilot projects where randomly selected at-risk children and their parents would be referred to private agencies under contract with the state rather than to DSHS case workers. This program would then be evaluated in 2015.
But DSHS officials, under the leadership of former Secretary Susan Dreyfus who hailed from Wisconsin, expanded that directive and set out to privatize certain Child Welfare Services case management functions statewide. The union representing state case workers, the Washington State Federation of State Employees/AFSCME Council 28, objected and a Thurston County Superior Court judge issued an injunction in May 2011, agreeing with the union that the DSHS scheme went "far beyond" the 2SHB 2106 mandate.
HB 2264 "fast-tracks" CWS privatization
This year's HB 2264, sponsored by Rep. Ruth Kagi (D-Lake Forest Park), essentially does what DSHS set out to do before the judge put a halt to it. It redefines "case management" so that "service coordination" responsibilities are transferred to private contractors. It would remove a significant element of their jobs, potentially resulting in more state employee job losses, while specifically disallowing them from presenting alternatives to compete for the work.
HB 2264 is not true "performance based contracting" because it includes this end-run around state employees' rights and creates a "brokerage" type system in the process. That's why the bill is adamantly opposed by WFSE/AFSCME and the Washington State Labor Council.
But even those who don't care about state employees' rights should be alarmed about the costly brokerage model HB 2264 establishes. This precise model has been tried and failed in Nebraska, where a 2-year privatization experiment led to three of five private contractors losing or dropping their contracts due to financial and management issues. Nebraska lawmakers are now trying to bring that work back into the public sector.
Despite compelling testimony from front-line DSHS workers against the bill, HB 2264 was approved in Rep. Kagi's Early Learning and Human Services Committee on Jan. 27, with Rep. Roger Goodman (D-Kirkland) casting the sole dissenting vote. Last week, legislators in House Ways and Means heard testimony that this type of large-scale "reform" costs money to implement, money that the state obviously doesn't have. That committee could act on HB 2264 on Monday night.
---
'Storm of criticism' for Zarelli's pension bill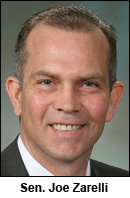 SB 6378, sponsored by Sen. Joe Zarelli (R-Ridgefield), aims to shut down the PERS 2 defined-benefit pension plan and require all new state employees to enroll in PERS 3, a "hybrid" pension with half guaranteed benefits and half a 401(k) type savings accounts, which is currently optional for new hires.
In a hearing last week, George Masten, executive director of the Retired Public Employees Council of Washington/AFSCME, said switching to a 401(k)-type plan wouldn't just hurt new hires, "it will affect every public employee retirement recipient and all other taxpayers… The State Investment Board no longer will be able to make the long-term investments that they do now. They will have to rely more on short-term liquid investments and that will make a dramatic effect on the long-range earnings that have made our retirement system one of the top three in the country."
WSLC President Jeff Johnson said the Zarelli bill would "shift greater risk onto hard-working state employees… (and) create the possibility of dramatically lowering the retirement benefit."
A recent Huffington Post column by AFSCME Secretary-Treasurer Lee A. Saunders explained that pensions aren't the problem for state budgets like Washington's:  "The typical AFSCME member — men and women who plow our streets, care for the sick, protect our children, clean our buildings and keep our communities safe — receives a pension of approximately $19,000 a year after a career of public service. The employees have earned and paid for these pensions. But the corporate-backed opponents of pensions are creating a myth that the system is falling apart and that state and local governments are going bankrupt because of the $19,000 pensions sanitation workers are earning."
Senate Democratic leaders had agreed to hear SB 6378 last Thursday in Ways and Means Committee without indicating whether they planned to advance the bill. But after what The Olympian described as a "storm of criticism," the committee's chairman, Sen. Ed Murray (D-Seattle), said he didn't plan to move it. The WSLC strongly opposes this bill and agrees with Murray's decision to end its consideration.
---
Jobs bill needed now more than ever
Last Friday's report that U.S. job creation began to pick up speed in January does not lessen the urgency to pass the Infrastructure Jobs Bond here in Washington. As Paul Krugman points out in yesterday's New York Times, "There's a real danger that this optimism will be self-defeating, because it will encourage and empower the purge-and-liquidate crowd."
"The persistence of high unemployment inflicts enormous, continuing damage on our economy and our society, even if the unemployment rate is gradually declining," Krugman writes. "Long-term unemployment — the percentage of workers who have been out of work for six months or more — remains at levels not seen since the Great Depression. So this encouraging employment report shouldn't lead to any slackening in efforts to promote recovery."
As we have shared each week, here's what two long-term unemployed workers, laborer Istvan Szabo and electrician Kathleen Bavart, have to say about why they support the Infrastructure Jobs Bond.
Also, check out a flier — A Jobs Bill With Benefits — that explains how the economic benefits of the Infrastructure Jobs Bond would spread far beyond the construction industry.
---
WSLC Legislative Tracker is online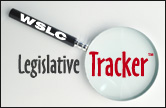 Last week, cutoff deadlines passed for bills to emerge from policy committees. Many didn't, and others will die this week during cutoffs for fiscal committees. Amid this fast-and-furious action a bill's status can change as quickly as we report it. That's why the WSLC has set up the WSLC Legislative Tracker™ so you can get daily updates on many of the key bills of concern to the WSLC and its affiliated unions. If your affiliated union would like to add a bill of particular concern to the Tracker™, please email David Groves or call him at 206-281-8901 ext. 19.
---
WSLC Legislative Conference is Thursday

The Washington State Labor Council will hold its 2012 Legislative Conference this Thursday, Feb. 9 beginning at 8:30 a.m. at the Olympia Red Lion Hotel. This year's abbreviated conference will include delegates from WSLC-affiliated unions voting on possible early endorsements in three races: U.S. Senate, Governor and Attorney General.
As always, the Legislative Reception will be the preceding evening, Wednesday, Feb. 8, at 6:30 p.m. This is a great opportunity to meet and mingle with legislators.
The reception and conference is open to all union leaders, staff and rank-and-file members, but only credentialed delegates and alternates can be in the hall when endorsement action is taken. WSLC-affiliated unions received "convention calls" weeks ago with credential forms. Click here for more information.
---
Stay tuned at The Stand!
This Legislative Update newsletter is published every Tuesday during the 2012 session. (See previous editions.) In addition, stay apprised of developments in Olympia right here at The Stand, Your Internet Newsstand in Washington State. It features daily updates on legislative action, plus all other news affecting working families.
WASHINGTON IS A UNION STATE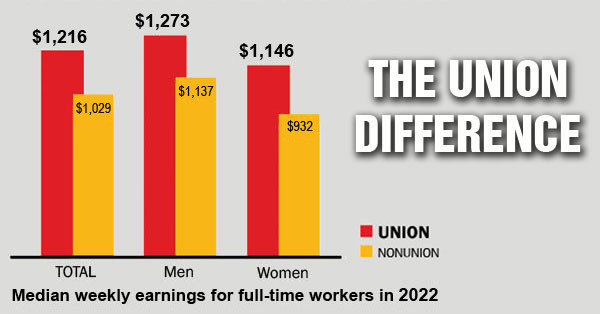 CHECK OUT THE UNION DIFFERENCE in Washington state: higher wages, affordable health and dental care, job and retirement security.
FIND OUT HOW TO JOIN TOGETHER with your co-workers to negotiate for better working conditions and respect on the job. Or go ahead and contact a union organizer today!