Legislative Update: Many labor-supported bills killed at cutoff
Here is today's edition of the Washington State Labor Council's Legislative Update newsletter:
---


OLYMPIA (Feb. 21) — Knowing that the short 2012 legislative session would be focused once again on our state's budget crisis, the Washington State Labor Council and its affiliated unions had a limited agenda on policy legislation. After last week's cutoff deadline for floor votes, that agenda just got far more limited.
Important legislation designed to protect the rights of injured workers, SeaTac concessions employees, farm workers, nurses and others all died without a floor vote, so we will never even know which of our elected officials supported and opposed them. Below is a roundup of what labor-supported legislation died and what survived.
---
Good bills that died without a vote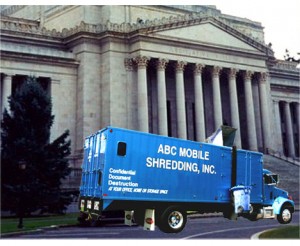 Here are just some of the labor-supported bills that died last week without a vote in their houses of origin. (See the WSLC Legislative Tracker™ for a more comprehensive list of the bills that missed cutoff deadlines.) Although these bills could be revived through extraordinary procedural means, that is considered unlikely.
(Although it may appear that a disproportionate number were denied a vote in the House, far more of the labor-backed bills were introduced there, so there were more to lose.)
Protecting SeaTac Airport Concessions Workers — HB 1832 (Upthegrove), would have required successor contractors for SeaTac Airport concessions to retain employees — some of whom have worked at the airport for decades — for 90 days after contract transition and requires workers and their unions to agree to labor peace during this period. Republicans locked up their vote with a dozen Democrats supporting an amendment by Rep. Santos that exempted airport workers from employment retention protections if they were employed by businesses that were women and minority owned. This amendment raise serious equal protection issues and even the Port of Seattle did not support it on the grounds that it would jeopardize federal funding to the airport. The bill was not brought up for reconsideration.
Enhancing Safety and Health Protection at Work — HB 2412 (Kenney) would have modernized our work health-and-safety protections by increasing penalties to meaningful levels, enhancing whistleblower protections for workers who raise or report safety concerns, and providing victims and family members the right to be heard in DOSH investigations.
Protecting Workers and Communities from Pesticide Drift — State law protects vineyards and commercial greenhouses from exposure to toxic pesticide drift, but there are no protections for workers. Farm workers and neighbors deserve at least as much protection as we give a grape. HB 2413 (Reykdal) would have protected people from exposure to drifting pesticides by creating a buffer zone and holding violators liable for exposing people.
Patient Safety — HB 2519 (Green) and SB 6307 (Prentice) would have established minimum standards for safer nurse staffing. SB 6309 (Prentice) would have provided for uninterrupted rest and meal breaks for nurses and certain other health-care workers. After a successful voice vote to advance it from Senate Ways and Means Committee, Sens. Hatfield, Kastama and Tom inexplicably refused to sign the motion formally advancing the bill, so it died.
Due Process Protections in Medical Provider Network — HB 2359 (Reykdal) would have protected injured workers' access to medical care by clarifying due process protections for physicians in the medical provider network.
Injured Worker Protections — HB 2431 (Reykdal) would have made important changes to workers' compensation law to increase accountability, transparency and privacy for injured workers.
---
Good labor bills that are still alive
Here are some of the labor-supported bills that remain alive. They must advance from policy committee by this Friday to stay that way.
Restricting Mandatory OT for Nurses — The last remaining element of the Patient Safety Package of legislation supported by a coalition of labor unions and public safety advocates, HB 2501 (Green) would restrict mandatory overtime for health-care workers. It passed the House 57-41 on a largely party-line vote, and is scheduled for a hearing today in Senate Labor & Commerce.
Health Insurance Exchange — HB 2319 (Cody) takes steps toward creating an Exchange in Washington State that meets the goals of the federal Affordable Care Act: improving access to health coverage, enhance the quality of coverage, and ensuring that consumers receive good value for their health care dollars. Without this bill, our state could lose out on the chance to design an Exchange that works for Washington State. If we do not pass this bill, we run the risk of the federal government stepping in to run our Exchange, and losing $100 million in federal funds, plus we will be behind the curve in making sure everyone gets comprehensive medical coverage in 2014 that they cannot afford right now.
Regulating Drayage Truck Operators — HB 2395 (Sells) addresses the misclassification of short-haul truckers' as independent contractors, which denies them basic employee protections. This abuse of these workers was highlighted during the two-week work stoppage by truckers at the Port of Seattle who came to Olympia to describe their treatment and unsafe working conditions. Opposed by lobbyists for the ports and trucking industries, it passed the House 52-43 and was heard in Senate Labor and Commerce on Monday. The WSLC urges its passage by the committee and the full Senate.
Labor Member on Community College Boards — HB 2368 (Seaquist) guarantees that at least one member of every community college Board of Trustees represents labor. It was changed in the House to assure that each such board include both labor and business representatives, and then passed on a 54-43 vote. It is now in Senate Higher Education, where Committee Chairman Rodney Tom (D-Bellevue) has yet to schedule a public hearing.
Clarifying Labor Representation on Transit Boards — Under a law passed in 2010, transit boards are required to have a nonvoting member representing labor interests to ensure that those governing bodies understand the perspectives of front-line workers. But some boards have been holding "executive sessions" on all types of issues in order to deliberately exclude these labor representatives. HB 2673 (Moscoso) clarifies that non-voting labor members should only be excluded during sessions involving labor contract negotiations and other personnel issues, and should be allowed to participate in all other sessions. Opposed by lobbyists for the transit agencies, it passed the House 54-42 and will be heard at 3:30 p.m. Wednesday in Senate Transportation.
Promoting Motion Picture Industry — SB 5539 (Kohl-Welles) would reinstate a relatively small tax incentive ($3.5 million) to encourage filmmaking in our state. Washington Filmworks is considered a model program because productions receive incentives for expenditures made in Washington state businesses and for Washington state workers who are paid good wages and benefits. They only receive the rebate after the production is completed (and the jobs have been created). This labor-supported bill passed the Senate 40-8 and has already been heard in the House Community & Economic Development Committee. Check out this excellent video explaining the importance of SB 5539:
Certification for Electricians — SB 6133 (Conway) requires in-class training to be eligible for certain electrician certifications. Supported by labor and opposed by no one during public hearings, all Senate Republicans except Sen. Pam Roach (R-Auburn) voted "no," as did Democratic Sens. Mary Margaret Haugen, Tim Sheldon and Rodney Tom. But SB 6133 still managed to squeak through the Senate, 25-24, thanks to otherwise solid Democratic support. It will be heard today in House Labor and Workforce Development, where the WSLC urges its passage without amendment.
Collective Bargaining for Postdoctoral Employees— SB 6486 (Kohl-Welles) fixes an inequity by granting collective bargaining rights to postdoctoral and clinical employees at UW and WSU who have previously been denied that right because they are not considered faculty, or graduate teaching or research assistants. It passed the Senate, 26-23, on a largely party-line vote with only Sen. Tim Sheldon (D-Potlatch) voting "no" with Republicans. It, too, will be heard today in House Labor and Workforce Development, where the WSLC urges its passage without amendment.
---
Get Updates Using the Legislative Tracker™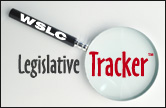 This Friday, Feb. 24 is the deadline for bills to move out of policy committees in the opposite house. The Legislative Tracker™ tracks these and many other bills of concern to the Washington State Labor Council and its affiliated unions. Check it out for the latest status report on these bills.
If your affiliated union would like to add a bill of particular concern to the Tracker™, please email David Groves or call him at 206-281-8901 ext. 19.
---
Stay tuned at The Stand!
This Legislative Update newsletter is published every Tuesday during the 2012 session. (See previous editions.) In addition, stay apprised of developments in Olympia right here at The Stand, Your Internet Newsstand in Washington State. It features daily updates on legislative action, plus all other news affecting working families.
Short URL: https://www.thestand.org/?p=10593
Posted by
David Groves
on Feb 21 2012. Filed under
STATE GOVERNMENT
. You can follow any responses to this entry through the
RSS 2.0
. Both comments and pings are currently closed.