What about JOBS, highway impasse, GOP's unpopular attacks on unions…
---
WHAT ABOUT JOBS?!
► In today's Olympian — Partisan budget snaggle leads to special session — Meanwhile, negotiators also are working on a bipartisan capital budget plan — also dubbed a "jobs package" that could be worth $1 billion to $1.3 billion in projects. Gregoire expressed hope it could move forward. The delays are worrying a coalition that has formed to support the jobs-stimulus package, including the Washington State Labor Council, Associated General Contractors of Washington, and the Washington State Building & Construction Trades Council. Representatives of the groups held a news-media event at the Capitol to plead their case for putting people to work on school, community, college, sewer and storm water projects statewide.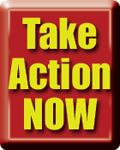 ► ALSO at The Stand — Tell Olympia: No more games, just JOBS! — In stark contrast to the harmful all-cuts budgets proposed by both parties, legislation supported by business and labor to create tens of thousands of private-sector jobs is the 2012 Legislature's best opportunity to have a positive, proactive impact on Washington's economy. And yet, lawmakers have so far refused to vote on a plan the (Everett) Herald calls a "smart plan for now and the future" and the (Tacoma) News Tribune says is "ingenuous job creation in hard times." Please CLICK HERE to urge your legislators to vote on it!
---
STATE GOVERNMENT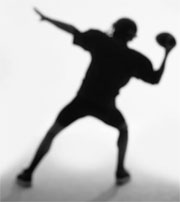 ► In today's (Everett) Herald — Democratic plan may pass budget, avoid special session — Democratic lawmakers today may make a last-ditch effort to pass a budget by midnight when time runs out on the 2012 regular session. A strategy began unfolding Wednesday evening after House and Senate Democrats reportedly reached agreement on a plan for plugging a $500 million hole in the budget and leaving an ample reserve. Lawmakers, who asked not to be identified, said they understood the proposal will be voted on by the House first then sent to the Senate where Democratic leaders will try to muster the 25 votes needed for passage.
► In today's Spokesman-Review — Lawmakers at budget impasse — Republican leaders said a budget agreement wasn't possible and suggested everyone take a long weekend for a brief "cooling-off period." Said Sen. Joe Zarelli (R-Ridgefield): "Some folks need a few days to ponder."
► In the Seattle Times — Rep. Deb Eddy won't run for re-election
► At Publicola — Candidates lining up for open seats in 36th, 46th
► At TheNewsTribune.com — Ben Lawver runs for open 29th House seat— Lawver is a labor leader who works for the AFL-CIO as a senior field representative for Washington, Oregon and Alaska. His last job was the political director for the Washington State Labor Council.
---
LOCAL
► At UW Today — UW, Seattle City Hall to host 'Unemployed Nation' hearings — The hearings will highlight what it means for 22 million Americans to be either jobless, underemployed in part-time jobs or discouraged and no longer looking – numbers not seen since the Great Depression. Testimony will be supplemented with expertise from economists, historians and legal and political scholars.
ALSO at The Stand — 'Unemployed Nation' hearings March 30-31
► In today's Seattle Times — Kucinich won't run in Washington state
---
TRANSPORTATION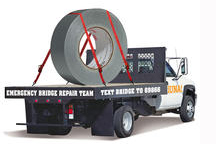 ► At AFL-CIO Now — LIUNA says highway bill, not duct tape, is transportation's answer — Funding to build and maintain the nation's highways, roads, bridges and transit systems runs out March 31, but a long-term transportation bill is being bottled up by Republican lawmakers. This week, the Laborers union launched a multimedia campaign to highlight the growing public safety crisis posed by America's crumbling bridges, deteriorating roads and struggling transit systems.The campaign appeals to voters to call on the Republican leadership in Congress to support a long-term highway bill that protects investment in transportation systems.
► In The Hill — Boehner struggling for Republican Party unity — Deep fissures are dividing House Republicans on the highway bill and 2013 budget — and Speaker John Boehner (R-Ohio) is making late, urgent efforts to restore unity.
► In The Hill — Reid says Senate has deal on amendments to $109B highway bill— Senate Majority Leader Harry Reid (D-Nev.) says that the Senate has reached an agreement on how to move ahead with a long-stalled transportation bill.
► In today's Olympian — Senators want troops to come home from Afghanistan— Washington Democratic Sens. Maria Cantwell and Patty Murray on Wednesday joined a group of two dozen senators urging President Obama to bring U.S. forces home from Afghanistan. The senators used a debate on funding 2012 transportation projects to argue the money spent fighting the Afghan war could pay for projects at home.
---
NATIONAL
► From Bloomberg — Americans oppose Republican attacks on unions— Americans reject Republican efforts to curb bargaining rights of unions whose power they say is dwarfed by corporations, a Bloomberg National Poll finds. Sixty-four percent of respondents, including a plurality of Republicans, say public employees should have the right to bargain collectively for their wages. Public employees are viewed favorably by a large majority: 72%, compared with 17% who have an unfavorable view.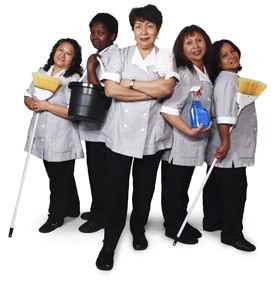 ► At AFL-CIO Now — Hyatt housekeepers fight for safe jobs, respect — Housekeepers at Hyatt Hotels will shine a spotlight tomorrow on what they say are unsafe and demeaning working conditions when they rally outside several Hyatt properties, as part of International Women's Day observances. (None of the events are in Washington state.)
► In today's NY Times — At American Airlines, a pension compromise — AMR Corporation, the parent of bankrupt American Airlines, pulls back from its previous threats to terminate all employee pension plans. It announced that it would freeze three of the four plans instead of turning them over to the federal government, which could have meant cuts in the pensions that some workers took home.
---
TODAY'S MUST-READ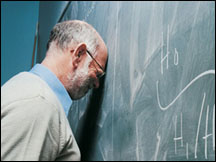 ► In today's NY Times — Teacher survey shows morale is at low point — The slump in the economy, coupled with the acrimonious discourse over how much weight test results and seniority should be given in determining a teacher's worth, have conspired to bring morale among the nation's teachers to its lowest point in more than 20 years. More than half of teachers expressed at least some reservation about their jobs, their highest level of dissatisfaction since 1989, the survey found. Also, roughly one in three said they were likely to leave the profession in the next five years, citing concerns over job security, as well as the effects of increased class size and deep cuts to services and programs. Just three years ago, the rate was one in four.
---
The Stand posts links to Washington state and national news of interest every weekday morning by 9 a.m. These links are functional at the date of posting, but sometimes expire.
Short URL: https://www.thestand.org/?p=11411
Posted by
David Groves
on Mar 8 2012. Filed under
DAILY LINKS
. You can follow any responses to this entry through the
RSS 2.0
. Both comments and pings are currently closed.