McKenna lawsuit is personal, real budget reforms, NLRB no-no…
---
AFFORDABLE CARE ACT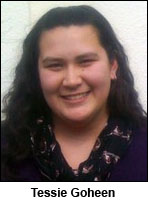 ► In today's Kitsap Sun — Health care lawsuit is personal for Bremerton cancer survivor — Tessie Goheen, a 24-year-old breast cancer survivor, on Monday hand-delivered a letter to state Attorney General Rob McKenna urging that Washington drop out of a multistate lawsuit challenging federal heath care reform. "My biggest fear is that when I turn 26, if I were to get sick again without the Affordable Care Act I wouldn't be able to get health insurance because of my pre-existing conditions. Without health insurance there's no way I can afford to be treated," Goheen said.
► In today's Washington Post — Supreme Court turns to key constitutional issue — The Supreme Court on Tuesday turned to the main constitutional question in its review of the nation's health-care overhaul: whether Congress has the power to require almost all Americans to secure health insurance or pay a penalty.
► In today's NY Times — For justices, a matter of framing core issue — The law's challengers ask: May the federal government compel individuals not engaged in commerce to buy a health insurance from private companies? The Obama administration asks: May Congress decide, in fashioning a comprehensive response to a national crisis in the health care market, to regulate how people pay for the health care they will almost inevitably need?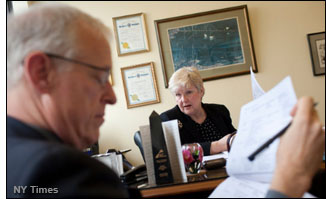 ► In today's NY Times — As health law is contested, developing a Plan B— While it is unclear which way the court will rule, state officials and insurance executives say they have no choice but to prepare their options before the proposed mandate goes into effect in 2014. "We're always working on Plan B — always," said Senator Karen Keiser, a state lawmaker in Washington State who leads a group tackling the issue. "It will be up to state legislators, that is where the power will move. We have a lot of options at the state level."
► At Politico — Individual mandate will not affect most Americans — The health reform law has so many exemptions that millions of Americans are likely to be off the hook, including a wide range of middle-class Americans. Most Americans already have coverage that satisfies the mandate. And for the rest, the law would create rich subsidies that would help pay for coverage, even for families earning more than $90,000 a year.
► In today's News Tribune — Uninsured freeloaders' option: Stay out of the ER (editorial) — Libertarians hate the mandate, as do a lot of people who mainly don't like Obama. But what's their plan? In theory, free-riders – people who can afford insurance but don't buy it – are rugged individuals living their lives as they see fit. In reality, they need health care like everyone else. They fall off roofs and get cancer. When they do, they stick the rest of us with their medical costs.
---
ELECTION
► In today's News Tribune — Health care lawsuit a gamble for McKenna — The Republican gubernatorial hopeful has voiced support for the more popular provisions — such as allowing children to stay on their parents' health insurance until age 26 and the ban on insurers denying coverage to people with pre-existing medical conditions. But for more than a year, he and other plaintiffs have explicitly argued in federal court briefs that the whole health care law — including its popular patient protections — must fall if the so-called individual mandate is ruled unconstitutional.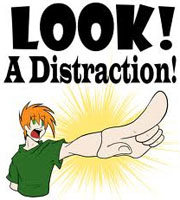 ► In today's News Tribune — McKenna wants 15 debates with Inslee
EDITOR'S NOTE — Nice timing, McKenna campaign!
► In today's (Everett) Herald — Rep. Bailey to challenge Sen. Haugen for seat — Republican state Rep. Barbara Bailey began campaigning Monday to unseat Democratic state Sen. Mary Margaret Haugen in a contest that could decide the political control of the Senate.
---
BOEING
► In today's (Everett) Herald — Right goal for Washington (editorial) — With four years of labor peace assured by the recent agreement between Boeing and its Machinists Union, a key role for government is to focus on commitment and execution. Commitment must come in the form of continued growth in funding for education and leading-edge workforce training, and in making it as attractive as possible for aerospace employers to do business here. Execution means actively recruiting with an eye toward diversifying within the aerospace sector, helping aerospace companies through regulatory and permitting processes, and staying attentive to competition posed by other states.
► In today's Seattle Times — 787s will open new routes connecting U.S., Asia
---
STATE GOVERNMENT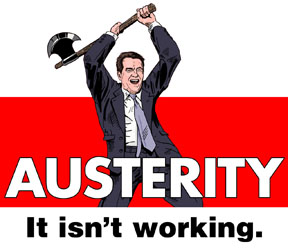 ► In today's News Tribune — State needs long-term budget reforms that promote prosperity for all (by Aaron Ostrom) — It is not the Legislature's job to relentlessly slash services and investments that support healthy families, a strong middle class and a better world for our children. Its job is to address short-term problems while building a foundation for long-term prosperity. Three years of deep cuts have only left us facing a bleaker future and more shortfalls. It's time to stop the grandstanding and work together to reform our revenue system and achieve practical solutions that put us on a different path forward.
---
LOCAL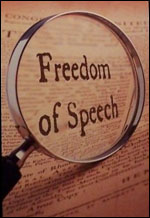 ► In today's Seattle Times — Seattle community colleges may set rules for protests — The Seattle Community College District is considering rules that would curtail protests at the district's three campuses, requiring outside groups to notify the college 24 hours before a protest and even restricting the size of protest signs.
FROM The Stand's Calendar — TODAY at 3 p.m. in Seattle — The Seattle Community College District will hold a hearing on proposed rules governing First Amendment rights on community college campuses in Seattle. The rule change would make permanent the emergency ruling to evict Occupy Seattle from the campus, but the limits go well beyond what would have been necessary for that purpose. The rules would prohibit AFT Seattle's overnight teach-in as well as the display of our banner, since First Amendment rights can only be expressed between the hours of 7 a.m. and 10 p.m. and  signs larger than 3′ x 5′ are not allowed. The proposed changes are available here. The March 27 hearing is from 3 to 4:30 p.m. at 1500 Harvard Ave. in Seattle. You may also email your opinion.
► In today's Tri-City Herald — Ki-Be teachers angry over subs' dismissals— With more than 75 teachers and others in attendance, the president of the Kiona-Benton City Education Association and other teachers said the dismissals haven't been explained and have strained teachers needing reliable substitute teachers to cover classes.
---
NATIONAL
► At AFL-CIO Now — T-Mobile takes the low road, closes U.S. call centers with 3,300 workers — T-Mobile will close seven U.S. call centers with some 3,300 workers, a decision the CWA says "harms workers and communities." In addition, says the union, taxpayers are being left with a $14.2 million bill, the price of local and state subsidies T-Mobile received for opening four of the centers in exchange for promises of employment and economic development.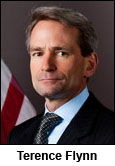 ► At In These Times — GOP NLRB member passed sensitive information to Romney campaign — A report obtained late Friday shows that Republican NLRB Member Terence Flynn broke ethics rules by trading private NLRB case information for personal gain to anti-union law firms when he worked as chief counsel to GOP NLRB Member Brian Hayes during the 2010-2011 period. President Obama appointed Flynn to the NLRB in January.
► In The Hill — AFL-CIO: NLRB member should resign — "Even for an agency that has at times been highly politicized, these unethical practices are unprecedented and indefensible. NLRB member Flynn should resign immediately. The Department of Justice should quickly investigate and bring criminal charges if violations are found," said AFL-CIO President Richard Trumka.
► In today's Washington Post — White House, Democrats at odds over Jobs Act — The bill is designed to make it easier for growing companies to raise money and reduce the cost of complying with securities laws. But critics warn it would allow firms to avoid disclosing crucial financial information and elude government oversight, opening the door to fraud and investor abuse. The measure is set to pass Congress on Tuesday.
► In today's Washington Post — Democrats release budget to compete with Ryan plan — House Democrats would begin to curb deficits without making major changes to growing entitlement programs like Medicare and Medicaid, but by pairing spending cuts with higher taxes on the wealthy.
► In today's NY Times — New idea on pensions: Use states — As growing numbers of baby boomers face retirement with inadequate savings, some state officials are considering a novel proposal to rebuild America's ailing retirement system — having state pension funds run retirement plans for companies.
► At Politico — Poll: Record 69% of Americans oppose Afghanistan war
---
TODAY'S MUST-READ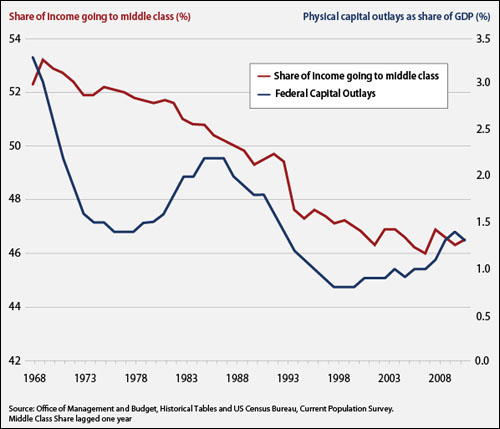 ► At AFL-CIO Now — Shrinking middle class, crumbling infrastructure have ties that bind — A new report sheds light on unfamiliar territory — how the rise in income inequality can be tied to the decline of America's roads, bridges, transit systems and energy grids. "Ties That Bind" by the Center for American Progress Action Fund finds, "There is ample evidence that one of the reasons we aren't making adequate investments in infrastructure is because high levels of economic inequality have distorted our democratic process."
EDITOR'S NOTE — Another reason for Washington legislators to approve the Infrastructure Bonds Act.
---
The Stand posts links to Washington state and national news of interest every weekday morning by 9 a.m. These links are functional at the date of posting, but sometimes expire.
WASHINGTON IS A UNION STATE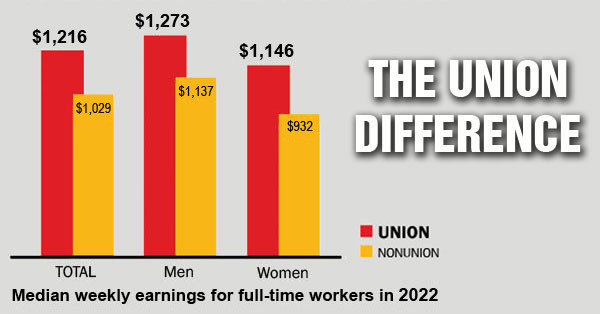 CHECK OUT THE UNION DIFFERENCE in Washington state: higher wages, affordable health and dental care, job and retirement security.
FIND OUT HOW TO JOIN TOGETHER with your co-workers to negotiate for better working conditions and respect on the job. Or go ahead and contact a union organizer today!