Times McCoverage, budget for the 1%, Girl Talk…
---
LOCAL
► In today's (Everett) Herald — Allied Waste workers stop work to support union in Alabama — Several thousand people and businesses in Snohomish County didn't get their trash picked up because Allied Waste employees stopped work here in support of a union in Alabama.
ALSO see coverage in The Stand — because you won't find coverage…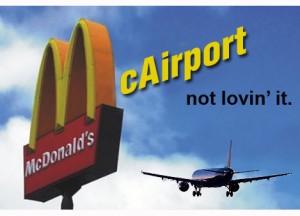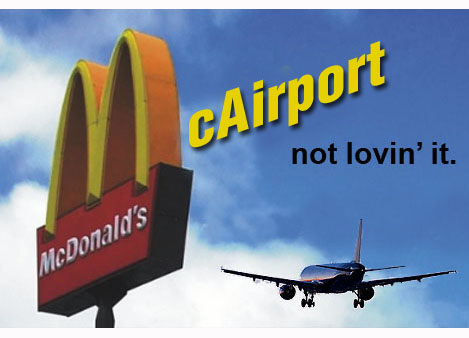 ► …in today's Seattle Times — Food fight at SeaTac Airport a 'bunch of bologna'? — A Seattle Port Commission meeting on March 6 about whether to allow McDonald's to lease space at Sea-Tac Airport grew into a discussion about labor policies, healthful food, local businesses and social justice. The McDonald's application was tabled indefinitely.
EDITOR'S NOTE — The Seattle Times does a good job of mocking opposition to the McDonald's in this timely news coverage of a hearing that happened three weeks ago. The McDonald's application has serious implications for Port labor policies and the existing SeaTac concessions workforce that go unmentioned in this article. See The Stand's coverage of this issue, and why it matters.
► In today's Peninsula Daily News — Olympic Medical Center, union reach agreement — Olympic Medical Center and SEIU Healthcare 1199NW have reached a tentative accord in their long-stalled contract talks. It is scheduled for votes by hospital commissioners and union members Tuesday — one week after a PERC mediator was slated to begin adjudicating the union's unfair-labor practices complaint.
► In today's Kitsap Sun — Shipyard, WSF mark beginning of 144-car ferry construction— Sen. Mary Margaret Haugen (D-Camano Island) and Rep. Judy Clibborn (D-Mercer Island) made the first arc welds on the keel at Vigor Industrial's Harbor Island shipyard.
► In today's Bellingham Herald — Sargento to close Bellingham facility, lay off 54 workers — The plan is to cease operations of the 65,000-square-foot facility it leases at Bellingham Cold Storage in the next 9 to 16 months, with a final closing date to be announced later this spring.
---
STATE GOVERNMENT
► From AP — Gregoire pushes for compromise on state budget— Gov. Chris Gregoire said Thursday she is now pushing a compromise budget plan that would encapsulate many of the Legislature's contentious proposals into one package.
► In the Seattle Times — Budget deal could solidify, or go nowhere, in next 48 hours — The governor would not discuss the sticking points but said there are half-dozen major issues being negotiated.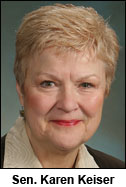 ► At PubliCola — Sen. Keiser wants to use tobacco settlement money to fund health care — In the midst of the bogged-down budget negotiations (which are in part bogged down over the GOP's proposal to zero out the $90 million Disability Lifeline for disabled adults and cut $5 million Basic Health Plan while the Democrats want to fully fund both), Sen. Karen Keiser (D-33, Des Moines), who isn't involved in the budget negotiations, actually introduced a bill that would address both issues late last week.
► In today's News Tribune — On moral and financial grounds cutting Disability Lifeline doesn't make sense (by Kathryn Crawford) — More than 15,000 people have been anxiously awaiting a decision from the state Legislature that will seriously impact their health — and possibly their survival.
► In the Seattle Times — McKenna supports ending tax breaks for big banks — The Republican Attorney General says he supports ending a controversial tax break for big banks that has long been targeted by Democrats. Ending the tax break for big banks would bring in about $20 million a year, according to estimates.
► In today's Seattle Times — Record $540M lottery has states salivating over big tax jackpot — For most of the 42 states in which the Mega Millions tickets are sold, taxes on a lump-sum payment option to a single hometown winner could bring a tax bonanza for governments struggling through lean times. But not Washington, which has no income tax.
---
ELECTION
► In today's (Everett) Herald — Gregoire: Election in works to replace Inslee — The governor says a special election will be held to pick someone to serve the final weeks of former Rep. Jay Inslee's term, but she hasn't decided who will get to vote — those living in the old 1st CD boundaries or the new ones.
► At TPM — Wisconsin Gov. Scott Walker recall vote officially begins — After more than a year of protests, legislative recalls, and petition drives that have made this Midwestern swing state a center of national attention, a state agency voted this morning to certify the recall petitions.
---
BUDGET FOR THE 1%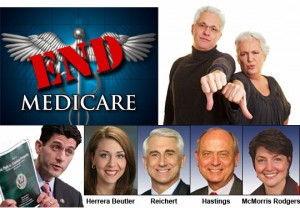 ► At AFL-CIO Now — Romney-backed GOP budget for the 1% passes House — In a strictly partisan vote this afternoon, House Republicans passed Rep. Paul Ryan's (R-Wis.) budget-for-the-1% plan. The 228-191 vote didn't draw a single Democrat. On taxes, people earning more than $1 million a year would get $265,000 apiece in new tax cuts, on average, on top of the $129,000 they would receive from its extension of the Bush tax cuts. The budget also cuts corporate taxes and offers tax breaks to move jobs overseas. The Republican budget plan would end Medicare as we know it and shift the health care cost burden to seniors. It also endorses significant cuts in Social Security benefits for middle-class seniors.
EDITOR'S NOTE — Every Republican from Washington state voted for this budget.
► In today's NY Times — A cruel budget(editorial) — House Republicans approved a disastrous new budget that would shred low-income programs while giving the rich a tax break. And Mitt Romney has embraced it.
---
NATIONAL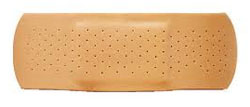 ► In The Hill — Congress approves 90-day highway bill, sends to President Obama — The House approved a 90-day extension of federal highway programs over the objections of angry Democrats. The Senate on Thursday afternoon also passed the extension. The bill will now go to President Obama. The White House has indicated the president will sign the bill.
► In today's Washington Post — GOP blocks efforts to end tax breaks for Big Oil — President Obama called on Congress to end tax breaks for oil companies and Senate Democrats followed by forcing a vote to end tax cuts for the five largest oil companies, which Republicans resoundingly defeated.
► At AFL-CIO Now — Massey official pleads guilty in Upper Big Branch case — A former superintendent at the Massey Energy mine in West Virginia, where 29 miners were killed in an April 2010 explosion, pleads guilty to conspiracy to violate federal mine safety laws.
► In today's Washington Post — Home health care workers deserve a living wage(by Dean Baker and Steven L. Dawson) — Recent debates in Congress over birth control and women's health make it seem as if our representatives think that women should simply leave the workforce to care for their children and aging parents. But that isn't going to happen. Americans are two-income families out of necessity. The country needs a national solution that helps us all meet our family responsibilities. That includes building a skilled, stable workforce by treating caregiving as real work and paying those who provide these services a living wage.
---
AFFORDABLE CARE ACT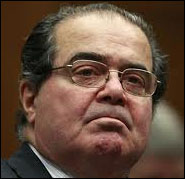 ► In The Hill — Dems fume over Justice Scalia's remarks during healthcare case— Conservative Justice Antonin Scalia's mocked the so-called "Cornhusker Kickback" without seeming to know that provision was stripped out of the law two years ago. He also joked the task of having to review the complex bill violated the Eighth Amendment's ban on cruel and unusual punishment.
► At Politico — States stick to health law strategies— So far, the states don't show any signs that they're going to change their implementation plans.
► In today's NY times — Broccoli and Bad Faith (by Paul Krugman) — Nobody knows what the Supreme Court will decide with regard to the Affordable Care Act. But, after this week's hearings, it it's hard not to feel a sense of foreboding — and to worry that the nation's already badly damaged faith in the Supreme Court's ability to stand above politics is about to take another severe hit.
---
TODAY'S MUST-HEAR

► Ladies and gentlemen, a fan's video for Girl Talk's "Down for the Count." (Parental advisory: Explicit lyrics!) Have a great weekend — brought to you by the Labor Movement!
---
The Stand posts links to Washington state and national news of interest every weekday morning by 9 a.m. These links are functional at the date of posting, but sometimes expire.
Short URL: https://www.thestand.org/?p=12163
Posted by
David Groves
on Mar 30 2012. Filed under
DAILY LINKS
. You can follow any responses to this entry through the
RSS 2.0
. Both comments and pings are currently closed.