Road repair, where's Walker, Chamber charade…
---
STATE GOVERNMENT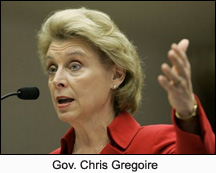 ► In today's Bellingham Herald — Gregoire says Congress' partisanship threatens state's road projects — Gov. Chris Gregoire has a message for members of Congress who are so paralyzed they can't even pass a basic highway bill: Take a look at the Columbia River bridge on I-5, with its northbound lanes now 95 years old, built on wood pilings to accommodate horse-and-buggy traffic. With federal money for highways set to dry up on June 30, Gregoire says, "I don't know that collectively they have an understanding of the impact it has outside, in a state."
► From AP — Higher liquor prices predicted— You might want to stock up on tequila and rum if margaritas or mojitos are on your summer menu, because prices likely are going up at many retailers this week — and prices are just one of several big changes in store when Washington abandons its long-held place in the liquor business.
---
ELECTION
► In today's Seattle Times — McKenna drew financing questions as campaign complained about Inslee — The PDC asked McKenna last summer about "sizable expenditures" paid out of his attorney-general campaign account in the months leading up to his gubernatorial campaign announcement and "at a time when it could be assumed that his campaign for AG was winding down," the records say. The PDC's inquiry came as the McKenna campaign was questioning how his Democratic challenger, former U.S. Rep. Jay Inslee, was planning to handle cash from his own defunct re-election campaign fund.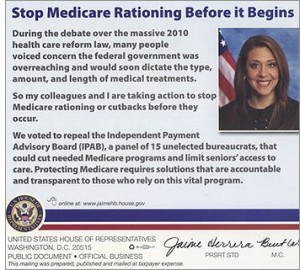 ► In The Hill — Medicare fight hits House, Senate races — In several races, Democrats are up in arms over GOP ads accusing their candidates — by way of their votes for healthcare reform — of robbing Medicare of $500 billion. Republicans who have used the claim on the stump on in their ads have earned rebukes from fact-checking groups such as PolitiFact and factcheck.org.
EDITOR'S NOTE — Washington's own Rep. Jaime Herrera Beutler has made that claim. But worse, instead of doing so in a campaign ad, she did it in a $37,000 taxpayer-funded "newsletter" to her Southwest Washington constituents.
► In the Columbian — Zarelli's departure alters the 18th races — Republican Sen. Joseph Zarelli's surprise decision to step down has shaken up the political landscape of the 18th LD, which will be devoid of any incumbents this election season.
---
RECALL WALKER
► At Politico — Scott Walker keeps low profile before Wisconsin recall vote — With a slim lead in the polls, a huge advantage in campaign cash, and just a week to go until the June 5 recall election, Wisconsin Gov. Scott Walker (R) is running under the radar in an attempt to freeze the race where it stands and limit the chances of a momentum-shifting mistake.
EDITOR'S NOTE — You know, like when he admitted his attacks on public employees were part of a "divide-and-conquer" to eliminate all unions in his state.
VOLUNTEERS ARE NEEDED THIS WEEK for Wisconsin GOTV phone banks from 3:30 to 6 p.m. today through Thursday to call fellow union members in Wisconsin and urge them to vote on June 5. Learn more.
---
BOEING
► From Bloomberg — Air India's pilot squabbles mar 787 debut — Air India is set to receive its first 787 this week as a pilots' dispute over who should fly the aircraft triggers cuts in international services and more than 100 dismissals.
---
LOCAL
► In the (Aberdeen) Daily World — Key player in paper mill restart says deal is "on target" — One year ago, Grays Harbor Paper in Hoquiam went silent as hundreds of workers lost their jobs. Today, there's optimism as a potential buyer is on the horizon and some of those involved in the effort to restart the mill say a deal very well could be made by the end of June.
---
NATIONAL
► At AFL-CIO Now — NLRB's Flynn resigns amid ethics probe — NLRB member Terence Flynn has announced his resignation. The NLRB Inspector General earlier this year issued two reports describing how Flynn funneled confidential information about NLRB activities and deliberations, including attorney-client privileged information, to two former NLRB members who have worked to undermine and discredit the NLRB. One of those former members was Peter Schaumber — who co-chaired the labor policy advisory group for Mitt Romney's campaign.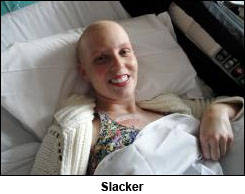 ► At TPM — Top conservatives warn GOP not to waver on 'Obamacare' — Amid signs that Republicans are warming to some provisions of President Obama's health care law, influential conservative groups are warning the GOP not to waver on their promise to repeal the measure in its entirety. Says FreedomWorks official: "It's not the Republicans' fault if 25-year-old slackers suddenly are dropped from mom and dad's health insurance policy."
EDITOR'S NOTE — Hey, Rob McKenna. Although you've sued to repeal the entire law, you claim to support retaining its popular provisions. What's your strategy for overcoming opposition from your party's financiers?
► At Politico — Anti-labor forces eye Michigan— Michigan's Republican governor signed a law that gives him broad union-busting powers. Opponents gathered more than 203,000 signatures — about 40,000 more than necessary — for a ballot measure to repeal the law, but the State Board of Canvassers ruled the petition invalid because it may have been printed in an incorrect font size. The Michigan Court of Appeals is expected to rule any day on whether voters will get to vote on repeal November.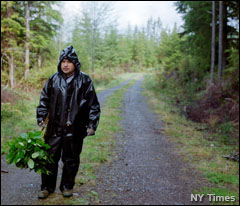 ► In today's NY Times — In far Northwest, a new border focus on Latinos — On Washington's Olympic Peninsula over the past six years, the number of Border Patrol agents has risen tenfold, from 4 in 2006 to about 40. This month, the agency is completing construction of a $10 million office in Port Angeles, a city of 19,000. The Border Patrol says its priority is to address potential terrorism and smuggling threats from Canada, but many people say the peninsula has instead become an unlikely new frontier in the effort to fight illegal immigration from Latin America. "Everybody's scared," said Benigno Hernandez, 38, who has lived in Forks, population 3,500, for more than a decade. "Everybody's leaving."
► In today's NY Times — U.S. winds down longer benefits for unemployed — Hundreds of thousands of out-of-work Americans are receiving their final unemployment checks sooner than they expected, even though Congress renewed extended benefits until the end of the year.
► In The Hill — Senate pushes House to move on Postal Service reform bill— Senators and stakeholders are pushing House Republicans to move more swiftly on their postal reform bill, saying quick action is needed to prop up the cash-strapped Postal Service.
► From AP — Pay jumped for CEOs is 2011 — The head of a typical public company made $9.6 million in 2011, according to an AP analysis. That was up more than 6% from the previous year.
---
THE COST OF WAR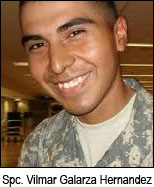 ► In today's News Tribune — JBLM loses 5th soldier in 10 days — On the day the nation remembered those who have died in service to their country, the Pentagon identified the fifth Joint Base Lewis-McChord soldier to be killed in Afghanistan in 10 days. Spc. Vilmar Galarza Hernandez, 21, of Salinas, Calif., died Saturday in Kandahar province of southern Afghanistan, when enemy forces attacked his unit with an improvised explosive device. Hernandez got married in March, just two weeks before his deployment.
► So far in 2012, 122 U.S. soldiers have been killed in Afghanistan for a total of 1,986 since 2001.
► Also see the Washington Post's Faces of the Fallen.
► Union delegates at the Washington State Labor Council's 2011 Convention approved a resolution supporting "a significant drawdown of military personnel from Afghanistan this year, setting a firm end date for total withdrawal as soon as that can be accomplished, but in no event later than the 2014 timeline previously announced by President Obama."
---
TODAY'S MUST-READ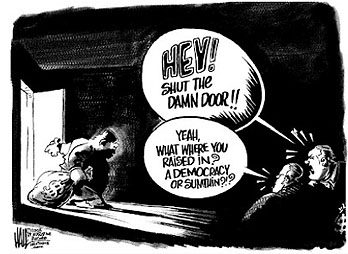 ► In today's NY Times — End of the charade (editorial) — The U.S. Chamber of Commerce, which sponsors more political advertising than any other group, refuses to follow clear language of a court order ordering that the names of its donors be revealed. Secrecy is at the core of its political strategy and its business model. The chamber is worried that the public might learn which companies pay for the biennial barrage of negative ads, allowing voters to decide whether to take their business elsewhere.
Disclosing the source of a political ad's financing, despite the chamber's fears, isn't about encouraging boycotts of donors. It is about giving voters more information to evaluate the truthfulness of an ad's claims. Any company that helps pay for the ads run by the chamber ought to step up and disclose its contributions.
---
The Stand posts links to Washington state and national news of interest every weekday morning by 9 a.m. These links are functional at the date of posting, but sometimes expire.
WASHINGTON IS A UNION STATE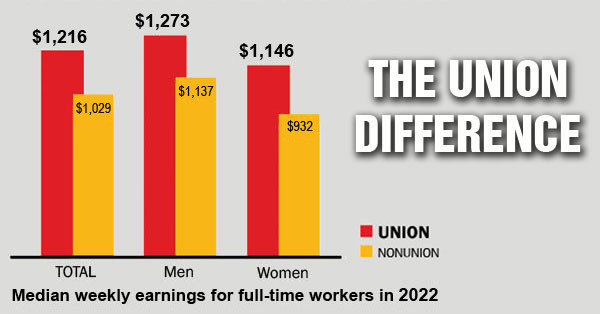 CHECK OUT THE UNION DIFFERENCE in Washington state: higher wages, affordable health and dental care, job and retirement security.
FIND OUT HOW TO JOIN TOGETHER with your co-workers to negotiate for better working conditions and respect on the job. Or go ahead and contact a union organizer today!