Gas-price gouging, EGT doing just fine, Reagan inverted…
Monday, June 11, 2012
---
STATE ELECTIONS
► In Sunday's Seattle Times — Washington gubernatorial candidates don't plan to refight Wisconsin — Despite Wisconsin Gov. Scott Walker's recall victory last week in a battle with labor groups, Washington's two leading candidates for governor say they're not interested in picking a fight over government workers' collective-bargaining rights.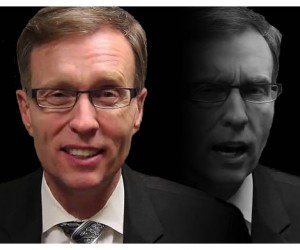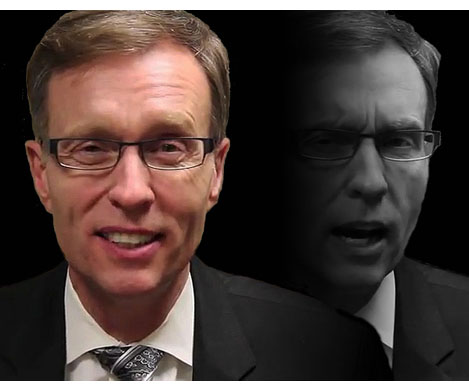 ALSO TODAY at The Stand — Which Rob McKenna can voters believe? — On unions, like health care, the Republican's talking points flip-flop depending on the audience, but his actions are clear.
► In today's Seattle Times — Democrats for McKenna — Republican gubernatorial candidate Rob McKenna will stand at the base of the Space Needle this morning and announce a group of Democratic supporters.
► In today's Seattle Times — Nickels faces uphill battle in comeback race for secretary of state — The former Seattle mayor is attempting a political comeback in the secretary-of-state race, but Democrats are overwhelmingly endorsing Kathleen Drew, one of his primary opponents.
► In today's Seattle Times — Disputed signatures on some Ref. 74 petitions — Nearly 1,000 of the more than 247,000 signatures submitted by the campaign seeking to undo same-sex marriage in Washington were found to be potentially fraudulent.
---
STATE ECONOMY
► In today's Seattle Times — High gas prices hurt local economy — For more than a week, Washington has had the most expensive gas in the contiguous 48 states. Sen. Maria Cantwell is calling for an investigation into whether oil companies illegally manipulated the market to increase prices and profits.
EDITOR'S NOTE — Where's State Attorney General Rob McKenna on this, the most urgent job-killing issue facing Washington employers and working families? He's completely silent. Maybe that's because McKenna was busy in Texas raising money from Big Oil for his bid for governor.
---
LOCAL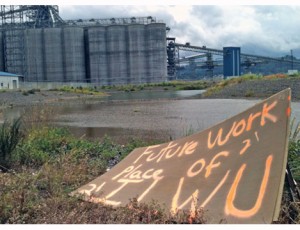 ► In the (Longview) Daily News — EGT chief gives update on Longview grain terminal at luncheon — Completed last summer, the $200 million EGT terminal didn't start shipping grain for more than seven months because of a lengthy labor dispute with union dock workers over hiring practices. Gov. Chris Gregoire brokered a settlement in January. Since then, EGT CEO Larry Clarke said he has been impressed with workers at the terminal. "When the longshoremen came to work, they came to work. And we've had no problems. We are enjoying a good workforce," Clarke said.
► In today's Kitsap Sun — Union files wage complaint on downtown Bremerton garage— Iron Workers Local 86 has filed a complaint with the state contending that the contractor building the parking garage on Burwell Street and Park Avenue might not be paying prevailing wages.
► In the Spokesman-Review — Firefighter negotiations stall — Spokane city administrators and firefighters have reached an impasse in contract negotiations following the rejection of a proposed contract agreed to by former Mayor Mary Verner. The Spokane Firefighters Union requested that the contract be mediated by the state PERC, a move that was not challenged by the city.
► In the Tri-City Herald — Board settles on vit plant safety culture fixes— The Hanford Advisory Board mostly agreed that the safety culture at the Hanford vitrification plant should be improved and how that could be accomplished during meetings Thursday and Friday in Kennewick.
► In the Columbian — Port of Portland files Unfair Labor Practice with NLRB — Work actions by ILWU Local 8 members "have significantly impacted container operations at Terminal 6 causing costly delays for area shippers and truckers," the port said. At issue is a jurisdictional dispute between the ILWU and the IBEW over a small number of jobs that involve plugging/unplugging and monitoring refrigerated containers, the port said.
---
BOEING
► In today's NY Times — World's airlines keep profit forecast steady, despite crisis in Europe — Global airlines maintained their profit forecast for 2012 on Monday, but the industry was braced for the European debt crisis to worsen and wipe out the benefits of lower-cost oil.
---
HEALTH CARE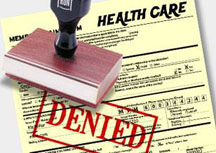 ► From AP — Undoing health care law could have messy ripple effects— It sounds like a silver lining. Even if the Supreme Court overturns Obama's health care law, employers can keep offering popular coverage for the young adult children of their workers. But here's the catch: The parents' taxes would go up. That's only one of the messy potential ripple effects when the Supreme Court delivers its verdict on the Affordable Care Act this month.
► At TPM — 'Romneycare' didn't kill jobs, neither will 'Obamacare,' study says — The two laws aren't identical. But they share so much in common that researchers concluded, based on their findings in Massachusetts, that "national health reform will not lead to job loss or stymied economic growth."
---
NATIONAL
► At Huffington Post — Working class incomes fell after crisis, while bosses saw theirs rise — The median earnings of working class people fell more than 4% between 2007 and 2010, according to an analysis of Census data prepared for Bloomberg. That's while college-educated professionals or managers saw median earnings jump nearly 2%. The findings add evidence to a widely reported trend — that the recession's losses and the recovery's gains have actually hit middle class and poorer Americans harder than the rich and corporate elite.
EDITOR'S NOTE — Obama should've said, "The rich are doing fine."
► At Politico — Tea Party preps for other Big Labor state battles — Next stops for the tea party after Wisconsin: Michigan, Ohio and Pennsylvania. Fresh off last week's seismic victory against Big Labor, conservative activists are revving up their ground game in key presidential swing states where unions have long dominated. The goal: secure big wins in the House, Senate and the White House.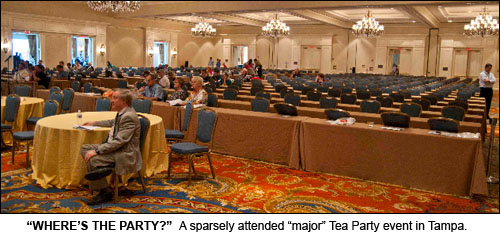 EDITOR'S NOTE — What is the Tea Party anyway? Since the term was coined in 2009, the number of people who self-identify as members has dwindled. In right-wing conservative stronghold South Carolina, just 5% of residents say they are Tea Partiers. What the Tea Party has become is a way for right-wing billionaires like the Koch brothers to pump their money into an organization committed to sustaining conservative Americans' anger and President Obama and unions. But by calling it the "Tea Party," they conjure the image of a populist movement that existing for a few months back in 2009.
► In the NY Times — Forced to early Social Security, unemployed pay a steep price — The recession and its protracted aftermath have forced many older people who are out of work to draw Social Security much earlier than they had planned, which has repercussions that will be hard to overcome even if the economy improves. By collecting years shy of their full retirement age, those recipients will receive a reduced monthly benefit for the rest of their lives.
► At AFL-CIO Now — IBEW, AT&T extend pact for 12 months — The Electrical Workers and AT&T have reached agreement to extend the current contract that was due to expire June 23, by 12 months. The pact covers some 7,000 workers in several states.
► In today's Washington Post — House begins its 7th week-long break of the year— Folks griping about a lack of summer vacation time may want to run for a seat in the House of Representatives. Lawmakers are out of town on a week-long recess (sorry, "district work period," as GOP leaders call them). It's their seventh full-week absence from Washington so far this calendar year.
---
NATIONAL ELECTION
► At Politico — Romney backed by 35% of union workers, poll says— A strong majority of union members support President Barack Obama, but about one-third back Mitt Romney, a new survey reveals. Among non-union workers, Romney has a 48% to 44% advantage over Obama.
► In the LA Times — Las Vegas labor dispute could harm Obama, fellow Democrats — The Culinary Union, caught up in a battle to organize Station Casinos workers, is threatening to sit the November election out, hurting the party's chances in Nevada.
---
TODAY'S MUST-READ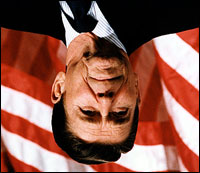 ► In today's Washington Post — Government is the solution (by E.J. Dionne) — Why don't Democrats just say it? They really believe in active government and think it does good and valuable things. One of those valuable things is that government creates jobs — yes, really — and also the conditions under which more jobs can be created. Let's turn Ronald Reagan's declaration on its head: Opposition to government isn't the solution. Opposition to government was and remains the problem. It is past time that we affirm government's ability to heal the economy, and its responsibility for doing so.
---
The Stand posts links to Washington state and national news of interest every weekday morning by 9 a.m. These links are functional at the date of posting, but sometimes expire.
Short URL: https://www.thestand.org/?p=14449
Posted by
David Groves
on Jun 11 2012. Filed under
DAILY LINKS
. You can follow any responses to this entry through the
RSS 2.0
. Both comments and pings are currently closed.