More SCOTUS, state salaries, Chase's $9B loss…
Thursday, June 28, 2012
---
SCOTUS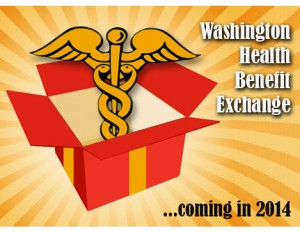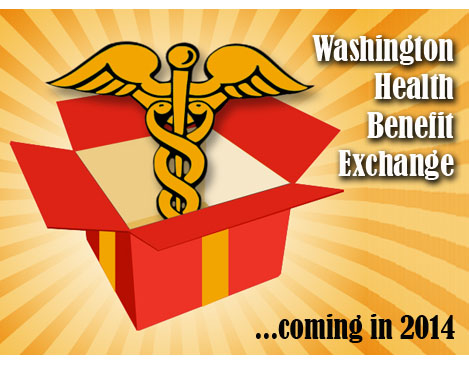 ► In today's Seattle Times — What the Supreme Court ruling means for our state — Now that the Supreme Court has ruled in favor of President Obama's health-care law, Washington state will begin working to bring many of its 1 million uninsured onto Medicaid or private health insurance.
ALSO today at The Stand — Supreme Court upholds health care reform — WSLC President Jeff Johnson: "Rob McKenna and the other Attorneys General should be ashamed of themselves  for trying to overturn a law that will help cover one million Washingtonians and 30 million Americans with health care coverage."
ALSO at The Stand — A significant, historic victory on health plan standards (Mar. 7) — Health care consumers scored a significant, historic victory with last week's Senate passage of HB 2319, which implements the Affordable Care Act in Washington state.
► At TPM — Republicans drop talk of health care "replace" — for now — Congressional Republicans have removed "replace" from their mantra of "repeal and replace." They had vowed not to return to the pre-Affordable Care Act status quo, which was widely seen as broken. They've since voted unanimously to roll back the law. And while they've flirted recently with reinstating some of the more popular benefits of 'Obamacare' in a replacement plan, they still haven't coalesced around a proposal.
► In today's NY Times — Presidential election could reshape an aging Supreme Court — Justice Ginsburg is the eldest member of a court that includes four justices in their 70s, making it among the oldest courts since the New Deal era. Its decisions during this historic "flood season," as Justice Ginsburg described the end-of-term rush, are likely to make the panel — and the tenure of some of the justices — a significant issue in the presidential campaign.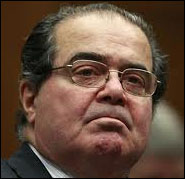 ► In today's Washington Post — Justice Scalia's partisan discredit to the Court (editorial) — His lapses of judicial temperament — bashing "a law-profession culture, that has largely signed on to the so-called homosexual agenda" in a written dissent, or offering views on this and that in sarcastic public speeches — detract from the dignity of his office. They endanger not only his jurisprudential legacy but the legitimacy of the high court.
► In today's Washington Post — Justice Scalia must resign (by E.J. Dionne) — So often, Scalia has chosen to ignore the obligation of a Supreme Court justice to be, and appear to be, impartial. He's turned "judicial restraint" into an oxymoronic phrase. But what he did this week, when the court announced its decision on the Arizona immigration law, should be the end of the line.
---
ELECTIONS
► In today's (Everett) Herald — Inslee, McKenna call for transportation fixes, revenue — Washington residents can expect the next governor will push to raise billions of dollars for transportation improvements and probably ask for an increase in the state gas tax. On Wednesday, the leading Republican and Democratic candidates for governor each said they hoped to put a transportation ballot measure in front of voters within their first two years in office.
► In The Stranger — Does his name sound too Mexican? — A highly qualified State Supreme Court justice's last name (Gonzalez) could cost him the election against an unqualified — but Anglo — opponent.
---
LOCAL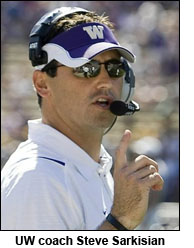 ► In today's Columbian — Top salaries on state payroll rise, others drop — Many of the top earners on the state's payroll, all of them administrators, professors or coaches in universities, saw their pay go up or at least remain flat last year. Most of the lower-paid state employees had their salaries reduced by 3% during budget cuts last year.
► In today's Seattle Times — T-Mobile CEO resigns — Bellevue-based T-Mobile USA has abruptly announced that its chief executive, Philipp Humm, is resigning. The stated reason was that Humm wants to spend more time with family in his native Europe, but he's leaving because he took a job there with another wireless company. The move comes as the company undertakes a broad reorganization that has involved large layoffs.
ALSO at The Stand — 100,000 petition T-Mobile to save U.S. call center jobs (April 19)
► In today's Seattle Times — Two big-box liquor-store chains may make stir in Washington — The BevMo! and Total Wine & More stores, each opening stores in Washington with plans for more, are unlike anything this state has ever seen. A Bellevue store measures almost 30,000 square feet, the size of a large grocery store.
ALSO at The Stand — Liquor privatization's false promises already exposed (June 5)
► In the (Aberdeen) Daily World — U.S. Bank wants efforts to sell Grays Harbor Paper stopped — An attorney for U.S. Bank says "enough is enough" with the attempts to find a buyer for Grays Harbor Paper and is asking a Grays Harbor Superior Court judge to allow the bank to liquidate the mothballed paper company's assets.
► In the (Aberdeen) Daily World — New cracks discovered in cross pontoon — New cracks have turned up in one of the massive cement structures at the Aberdeen 520 pontoon construction site, prompting the state DOT to call in a panel of experts to help figure out what is causing the cracks to occur, and how to fix the problem.
► In today's (Longview) Daily News — Lull in demand stalls start-up of ethanol plant— The decision to delay production at the Columbia Pacific Bio-Refinery led to the layoffs of almost 50 of the company's 70 employees in May. Officials said the Port Westward plant will recall most of the employees once it becomes operational later this year.
► In today's News Tribune — Tacoma teachers, district have displacement agreement— A new agreement between the Tacoma teachers union and the school district promises to settle one of the biggest issues left from last fall's eight-day teacher strike.
---
NATIONAL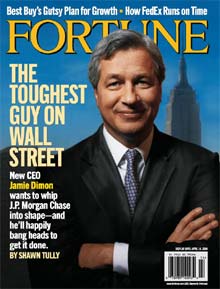 ► In today's NY Times — J.P. Morgan trading loss may reach $9 billion — When Jamie Dimon, the bank's chief executive, announced in May that the bank had lost $2 billion in a bet on credit derivatives, he estimated that losses could double within the next few quarters. But the red ink has been mounting in recent weeks, as the bank has been unwinding its positions, and some insiders say they could total as much as $9 billion.
► In today's NY Times — Tentative deal reached on 2-year transportation bill — Congressional Republicans and Democrats reached a tentative agreement on Wednesday on a two-year bill to finance highways, ending a partisan stalemate that had left transit projects under a cloud of uncertainty. The bill, which would provide $8.4 billion each year, is similar to a bipartisan measure passed by the Senate earlier this year.
► From Bloomberg — Airbus may announce plans for Alabama jet plant soon — Airbus is poised to announce plans for a commercial-jet assembly line in Alabama, its first in the United States, to meet demand as North American airlines renew their fleets.
---
The Stand posts links to Washington state and national news of interest every weekday morning by 9 a.m. These links are functional at the date of posting, but sometimes expire.
Short URL: https://www.thestand.org/?p=15068
Posted by
David Groves
on Jun 28 2012. Filed under
DAILY LINKS
. You can follow any responses to this entry through the
RSS 2.0
. Both comments and pings are currently closed.