Scabs on our roads, workers' comp rates, for-profit colleges…
Monday, July 30, 2012
---
WASTE MANAGEMENT STRIKE
► At Teamsters117.org — Dangerous strike breakers may be on road in your neighborhood — Waste Management is moving forward with a plan to put hundreds of out-of-town strikebreakers on the roads in your neighborhood. They may be inexperienced; they will be navigating dangerous trucks on hilly, narrow streets where you and your family live.  YOU CAN HELP by reporting all accidents, reporting missed pickups, and supporting the strike lines.
► At SeattlePI.com — Striking garbage drivers brace for showdown with replacements— Striking Waste Management truck drivers are bracing for a high-pressure face-off as their employer brings in more non-union replacements to pick up trash.
► In today's Seattle Times — City warns Waste Management of big fines if strike drags on — Seattle Public Utilities has told Waste Management that beginning Wednesday, it could face contractually imposed fines of up to $1.25 million a day if the strike by trash haulers keeps disrupting service. If all King and South Snohomish County cities with similar contracts impose fines, the sum could reach $3 million a day.
---
STATE GOVERNMENT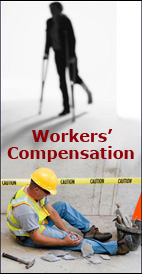 ► In today's Seattle Times — Workers' compensation rates could skyrocket — Despite reforms to the system, L&I says major rate hikes may be needed to replenish the state fund — and those increases could last for a decade. L&I officials recently offered scenarios with base rate increases between 7.8% and 28.6% next year. The department won't propose a final base rate until September.
► In today's Olympian — Medicaid debate likely to be big one in Olympia— How far to expand Medicaid coverage for poor people under the new federal health-reform law is turning into a major question in many states. In Washington, it is shaping up as a major question for the Legislature next year. Majority Democrats and Republicans are sharply split, and their differences came into sharp focus last week during a legislative work session on health reform at the Capitol.
► At TheOlympian.com — WFSE: 122 state workers regain bargaining rights— Consolidated Technology Services, one of Washington state government's newest agencies, is restoring collective bargaining rights to about 122 workers stripped of union rights last year in a major agency reorganization.
---
ELECTION
► In today's Seattle Times — BIAW no longer cash cow for Republican candidates— Ever since the Building Industry Association of Washington largely closed its wallet to Republican candidates and causes, the big question has been who would replace it. The answer: apparently no one.
► At Politico — Voter ID laws could swing states— At least 5 million voters, predominantly young and from minority groups sympathetic to President Barack Obama, could be affected by an unprecedented flurry of new legislation by Republican governors and GOP-led legislatures to change or restrict voting rights by Election Day 2012.
---
BOEING
► In today's NY Times — Safety board investigates debris from 787's engine — The National Transportation Safety Board is investigating why debris fell from an engine on a new Charleston-built Boeing 787 Dreamliner during a preflight test Saturday in South Carolina.
---
LOCAL
► In Sunday's Bellingham Herald — Industry, labor groups organize to push coal exports— Mining companies, coal shippers, labor unions and business groups have joined forces in an effort to catch up with environmental groups in the battle for public attention as the debate over West Coast coal exports heats up.
---
NATIONAL

► At AFL-CIO Now — AFT's Weingarten calls for 'solution-driven unionism' — America's unions need to focus on "solution-driven unionism," that advances solutions centered on uniting union members, the people they serve and the communities in which they live, AFT President Randi Weingarten told delegates at AFT's convention in Detroit.
► At The Hill — House to vote on bill terminating federal workers who don't pay their taxes — The House will vote on Republican-sponsored legislation that would require the federal government to terminate workers with "seriously delinquent" tax debts.  The bill also would prohibit the government from hiring people who are late on their tax payments.
EDITOR'S NOTE — And yet their party's candidate for president can hide millions of dollars offshore to avoid taxes and block voters from finding out about the extent of his dodging his duty to pay taxes?
---
TODAY'S MUST-READ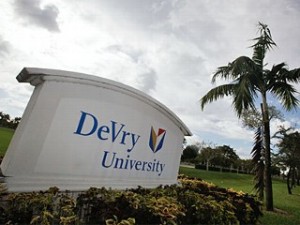 ► In today's NY Times — Senate report on for-profit colleges condemns costs, practices — Wrapping up a two-year investigation of for-profit colleges, Senator Tom Harkin will issue a final report on Monday — a voluminous, hard-hitting indictment of almost every aspect of the industry, filled with troubling statistics and anecdotes drawn from internal documents of the 30 companies investigated. According to the report, which was posted online in advance, taxpayers spent $32 billion in the most recent year on companies that operate for-profit colleges, but the majority of students they enroll leave without a degree, half of those within four months. Among the 30 companies, an average of 22.4% of revenue went to marketing and recruiting, 19.4% to profits and 17.7% to instruction.
---
The Stand posts links to Washington state and national news of interest every weekday morning by 9 a.m.
Short URL: https://www.thestand.org/?p=15802
Posted by
David Groves
on Jul 30 2012. Filed under
DAILY LINKS
. You can follow any responses to this entry through the
RSS 2.0
. Both comments and pings are currently closed.