Our proud democracy, Boeing profits, Gateway Pacific…
Wednesday, October 24, 2012
---
OUR PROUD DEMOCRACY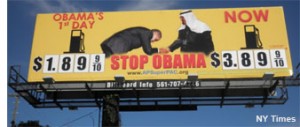 ► In today's NY Times — Strident anti-Obama messages flood key states— To turn on the television, open the mail or drive down the highway in Florida is to watch conservatives test the boundaries of how far they can go to disqualify President Obama. A new anti-Obama DVD is dropping into voters' mailboxes here and in Ohio, claiming that the president is the love child of an illicit relationship between his mother and Frank Marshall Davis, a Communist Party loyalist. It is financed by conservative activists hoping for a last-minute game changer in the presidential race. The film is the work of Joel Gilbert, whose previous claims include having tracked down Elvis Presley in the witness protection program and discovering that Paul McCartney is in fact dead. The DVD is one of several anti-Obama films tested in a focus groups conducted by Frank Luntz, the well-known Republican research analyst.
► In today's NY Times — Standard of living is in shadows as election issue— Taxes and government spending. Health care. Immigration. Financial regulation. They are the issues that have dominated the political debate in recent years and have played a prominent role in this presidential campaign. But in many ways they have obscured what is arguably the nation's biggest challenge: breaking out of a decade of income stagnation that has afflicted the middle class and the poor and exacerbated inequality.
---
BOEING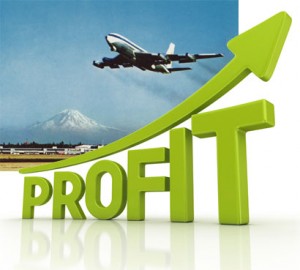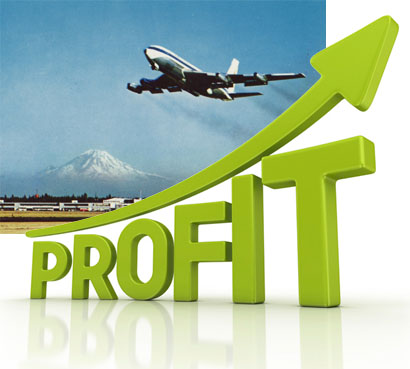 ► From AP — Boeing raises 2012 profit forecast as deliveries pick up — Boeing said its net income this year will be bigger than it had expected as deliveries of commercial airplanes picks up. Higher pension expenses hurt Boeing's third-quarter profit, but other measures for the big airplane maker and defense contractor were strong. Profits rose in both its commercial and defense units. And it reaffirmed plans to deliver 585 to 600 commercial planes this year.
ALSO at The Stand — SPEEA seeks contract recognizing members' role in Boeing success (by the SPEEA Negotiating Team)
---
STATE ELECTIONS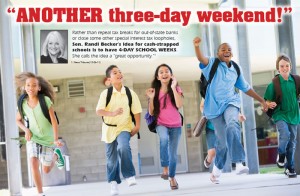 ► In today's News Tribune – Political smell test: GOP Sen. Randi Becker's school bill criticized— Campaign mailings and yard signs blanketing the 2nd Legislative District slam state Sen. Randi Becker (R-Eatonville) for sponsoring a bill that would have let small school districts such as Eatonville's consider a four-day school week. Bottom line: Becker does think a four-day week is a good idea that some school districts should be allowed to consider as they try to squeeze savings out of budgets.
► In today's Seattle Times — Some voters confused over what 'yes' or 'no' means on Ref. 74 — Less than two weeks before the Nov. 6 election, some people remain confused about how they should vote on Referendum 74, the state's same-sex-marriage ballot measure.
► In today's Seattle Times — Ferguson, Dunn up against political sleazefest (by Danny Westneat) — This year's attorney-general race has suddenly morphed into a Willie Horton-style sleazefest of Karl Rovian proportions. If you want to peer into the dark arts of political advertising — if you watch TV you may have no choice — then this is the race for you.
► In today's Peninsula Daily News — Jefferson County ballot accidentally asks voters to pick President of the Untied States — "Yes, it's a typo," laments County Auditor Donna Eldridge.
---
LOCAL
► In today's Bellingham Herald — Coal terminal study: Gateway Pacific would 'significantly' add to tax rolls — A study claims a significant impact on the local economy and tax base from construction and operation of a coal export terminal proposed for Cherry Point. If it were completed, the $665 million Gateway Pacific Terminal would be the second largest property taxpayer in the county, after BP Cherry Point, according to the study.
► From AP — Gregoire appointed lawmaker despite staff doubt — Gov. Chris Gregoire appointed a state lawmaker to a lucrative job posting despite staff concerns that the politician may not be qualified and had failed to submit an application on time. Republican Sen. Cheryl Pflug's selection occurred just after a crucial candidate-filing deadline, leaving the GOP without a chance to draft a favored candidate in a district that could determine the balance of power in the Senate. Pflug has endorsed a Democrat to replace her.
► In today's Spokesman-Review — Tough times push Spokane Symphony into labor dispute (by Shawn Vestal)  — Both sides say they want to preserve Spokane's professional symphony orchestra, in a time when other symphonies and the arts generally are suffering. And both sides are tiptoeing around the worst-case scenario — a musicians strike — while insisting that the show will go on.
► In today's Tri-City Herald — More than 800 claims for ill Hanford workers to get new look— More than 800 previously denied or pending claims for ill Hanford workers are being reconsidered or put on a fast track for a decision after federal compensation rules were recently eased.
► In today's Seattle Times — Outside review finds no conflict in Port CEO's role with Expeditors — Gerry Alexander, a retired state Supreme Court chief justice, told port commissioners Tuesday that because Expeditors neither competes nor does business directly with the Port, Yoshitani's service on its board doesn't violate state law or the Port's ethics rules.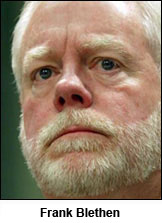 ► At PubliCola — Former Seattle Times politics editor cancels subscription — Put longtime local journalist Mark Matassa on the list of people who won't be subscribing to the Seattle Times in the wake of the paper's decision to give $75,000 in ads to Republican gubernatorial candidate Rob McKenna. The irony here is that the Times' decision to run the ads was ostensibly a business move, to demonstrate that political ads are still "effective." So far, they've only proved they're effective at alienating loyal readers.
EDITOR'S NOTE — How's that "experiment" workin' out for ya, Mr. Blethen?
► From AP — Enrollment increases at state's universities— Enrollment is up at half of Washington's four-year public universities this fall, with a total of 350 more students at WSU's four campuses, almost 800 more students at UW's three campuses and a jump of 450 at EWU. Enrollment is about the same or down slightly at Evergreen, CWU and WWU.
---
NATIONAL

► From Yahoo! News — Obama vows debt-cutting 'grand bargain' immigration reform in 2013 — President Barack Obama vowed in an interview published Wednesday that, if re-elected, he will forge a "grand bargain" with Republicans to reduce America's debt and achieve comprehensive immigration—both in the first year of a second term.
ALSO today at The Stand — Trumka: Americans don't want 'grand bargain'
► In The Hill — Labor unions, liberal groups fear lame-duck betrayal by Obama — Groups are planning to launch an aggressive campaign immediately after Election Day to pressure Obama and Senate Democrats not to endorse any deal that cuts Medicare and/or Social Security benefits.  They say Republicans are also being targeted, but acknowledge that Democrats are more likely to respond to the lobbying campaign.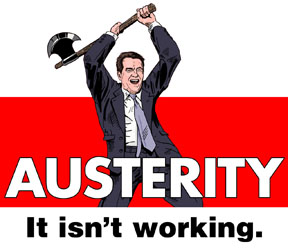 ► In today's NY Times — The austerity trap (editorial) — Deep budget cuts in a weak economy haven't worked in Europe, and they won't work here. Yet Mitt Romney seems to believe otherwise.
► In The Hill — Fiscal cliff approaches and concerns mount — Economists, budget hawks and business groups are growing more and more concerned that Washington will allow the nation to go over the fiscal cliff by doing nothing to prevent looming spending cuts and tax increases.
---
TODAY'S MUST-READ
► In Roll Call — Conservative non-profits test labor unions — Labor unions long legendary for their powerful get-out-the-vote machines face an unprecedented test this year, as unfettered conservative groups spend record sums on campaign ads and newly minted ground operations. GOP-friendly super PACs and nonprofit groups have already spent more than $472 million in this campaign, more than twice the $195 million or so that liberal groups, including unions, have spent.

EDITOR'S NOTE — Here in Washington state, the anti-union (Evergreen) Freedom Foundation, a non-profit tax-exempt organization, has published a "2012 Informed Voter Guide." More than 500,000 of these guides — which decry Democrats as "Big Spenders," praise legislators who voted to cut state employees' pensions and tout charter schools (among other things) — have been inserted into community newspapers. (Earning some not-so-rave reviews.) Supposedly a non-partisan organization, this Voter Guide is being promoted by local Republican groups (here and here) and local Tea Party groups (here). The Freedom Foundation, which has ties to the corporate "bill mill" the American Legislative Exchange Council, refuses to reveal its funding sources. Those funders' contributions are tax deductible.
---
The Stand posts links to Washington state and national news of interest every weekday morning by 9 a.m.
Short URL: https://www.thestand.org/?p=17884
Posted by
David Groves
on Oct 24 2012. Filed under
DAILY LINKS
. You can follow any responses to this entry through the
RSS 2.0
. Both comments and pings are currently closed.