Inslee for Jobs, McKenna for Trips, Bosses for Voting Instructions…
Monday, October 29, 2012
---
STATE ELECTIONS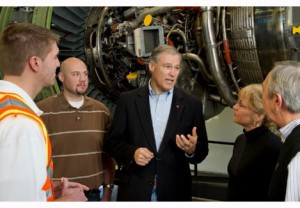 ► In the Olympian — Inslee embraces national issues; McKenna takes different path — On a Saturday morning in Tacoma this month, Democrat Jay Inslee reminded a union hall crammed full of workers there is a tall crane on the Tacoma Tideflats with a 100-foot banner that reads, "Inslee for Jobs." "I'm that Jay Inslee," he said to the 200 labor volunteers, who were getting ready for a day of doorbelling for Democrats. "We need a governor that's going to get up every single morning in the next four years doing everything under the sun to get jobs for the state of Washington. I intend to be that governor."
"This is a very, very, very tight race," Jeff Johnson, president of the Washington State Labor Council, told several hundred union activists in Tacoma this month before unleashing as many as 500 people for a door-to-door effort in five cities. "We are knocking the doors down. This week we had 179 people on the phones."
ALSO at The Stand — Labor Neighbor steps up — and out — for endorsed candidates
► In the Seattle Times — Filings reveal McKenna's taste for free travel — Rob McKenna has accepted $184,000 worth of free travel and events since becoming attorney general. His first stop was Washington, D.C., courtesy of a Republican group that promotes a conservative legislative agenda and bankrolls campaign ads for GOP candidates. That three-day trip was followed in quick succession by a $17,000 trip to Japan, two more conferences hosted by the conservative foundation, and a trip to Maui.
► In today's Seattle Times — AG's race tightening: Republican ad blitz may be factor — The Republican State Leadership Committee has pumped an extraordinary $2.9 million into ads criticizing Democratic candidate Bob Ferguson. The RSLC expenditure equals what the two candidates have spent altogether, and it is three times more than a competing Democratic effort has reported raising in the race.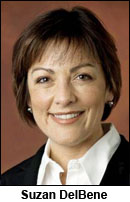 ► In today's (Everett) Herald — DelBene, Koster fight in 1st CD turns strident — Democrat Suzan DelBene says Republican John Koster "crossed the line" by placing photos of her home on his campaign website and decries his depiction of people receiving government assistance as lazy and slothful. A recent SurveyUSA poll found DelBene ahead but within the margin of error.
► In the Columbian — Cantwell drives home a need to vote — Democratic U.S. Sen. Maria Cantwell made a final push for Clark County votes during a rally Friday evening at Vancouver Firefighters Hall.
---
'FREE TRADE'

► At Washington Policy Watch — TPP doubles down on failed 'free trade' policies (by Stan Sorscher) — The Trans-Pacific Partnership is probably the most important trade agreement you've never heard of. Sometimes described as our "21st Century trade agreement," its terms are being negotiated in secret by 11 countries, big and small, arranged around the Pacific Ocean. As the TPP takes shape, we see that it's really the old NAFTA model, built from the ground up to shield global businesses from public debate, public policy, and public regulation.
---
LOCAL
► In the Columbian — Petitions oppose Walmart in Battle Ground — Less than two weeks after Wal-Mart Stores announced plans to develop a new store on a parcel of land at Scotton Way and Northeast 117th Avenue in Battle Ground, the backlash against the discount retail giant has begun.
► From AP — Gregoire wants independent review of bridge pontoons — Gov. Chris Gregoire said Friday she wants an independent expert panel to review the safety of pontoons being built for the new floating bridge across Lake Washington in the wake of new reports about construction flaws.
► In today's (Everett) Herald — Everett 'not anticipating any layoffs' — City leaders hope to scrimp through the year ahead without resorting to layoffs or compromising public safety. To make that happen, they'll need to increase the number of city jobs they're keeping vacant.
---
NATIONAL ELECTION

► In The Hill — Tight race, looming storm shake campaigns down the homestretch — Hurricane Sandy is poised to be this year's October surprise, forcing both President Obama and GOP candidate Mitt Romney to rearrange their campaign schedules, cancelling events in important states, with little time left before the election.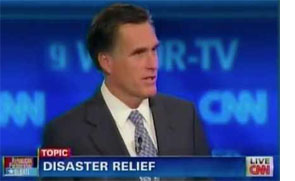 ► At Huffington Post — Romney in GOP debate: Shut down FEMA, send responsibility to states — Asked if the Federal Emergency Management Agency should be shuttered, Romney said: "Absolutely. Every time you have an occasion to take something from the federal government and send it back to the states, that's the right direction. And if you can go even further, and send it back to the private sector, that's even better… We cannot afford to do those things without jeopardizing the future for our kids. It is simply immoral."
EDITOR'S NOTE — Allow private companies to profit from disaster relief. That's Mitt Romney's radical anti-government agenda for America.
► At Politico — Obama 73, Romney 21 with Hispanic voters, poll says — Barack Obama's 52-point lead in the new Latino Decisions tracking poll matches his widest advantage of the year.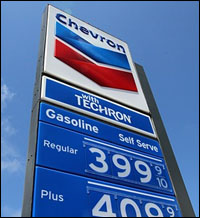 ► At SeattlePI.com — $2.5 million from Chevron USA to Republicans — Big Oil is gassing up the tank for Republicans in Congress during the closing days of the 2012 election campaign. The Republican-run House has blocked all efforts to end subsidies to the petroleum industry and divert the money to renewable energy.  It has tried to block the U.S. Environmental Protection Agency from establishing emission standards for greenhouse gases that cause global warning.
EDITOR'S NOTE — Chevron profits were $13.7 billion in the first half of 2012, and Wall Street was upset that they dropped 7% from the 1st quarter to the 2nd. In other words, this poor oil company — that you are subsidizing with your tax dollars — makes more than $3 million in profits every day of the year. So Chevron is investing less than one day's profits in the Republicans to maintain those tax breaks.
► In today's NY Times — Medicaid on the ballot (by Paul Krugman) – This much is clear about a Romney presidency: Medicaid, an important and successful piece of the health care system, would face savage cuts.
► In today's NY Times — Dark money in Montana (editorial) — The Citizens United opinion suggested that disclosure of political contributions prevented corruption. But American Tradition Partnership is suing to strike down Montana's disclosure law. Without overturning the disclosure requirement, the group's secret spending shows how easy it is to hide donors and corrupt the political process.
---
TODAY'S MUST-READ
► In the NY Times — Here's a memo from the boss: How to vote — Until 2010, federal law barred companies from using corporate money to endorse and campaign for political candidates — and that included urging employees to support specific politicians. But the Supreme Court's Citizens United decision has freed companies from those restrictions, and now several major companies, including Georgia-Pacific and Cintas, have sent letters or information packets to their employees suggesting — and sometimes explicitly recommending — how they should vote this fall. In these letters, the executives complain about the costs of overregulation, the health care overhaul and possible tax increases. Some letters warn that if President Obama is re-elected, the company could be harmed, potentially jeopardizing jobs.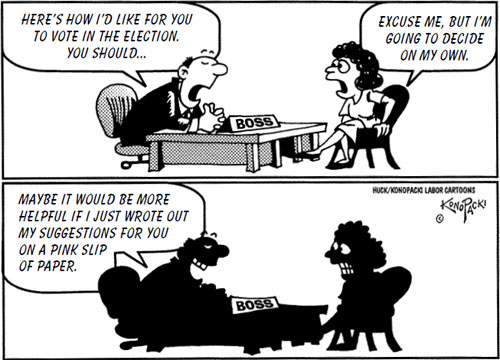 EDITOR'S NOTE — In 2009, the Washington State Legislature considered legislation called the Worker Privacy Act that would have allowed workers to choose whether to participate in employer communication on issues of individual conscience, including politics, religion, unionization, and charitable giving. Under the proposal, employers would not be restricted from having meetings or sending propaganda like the employer "memos" described above — thus preserving corporate "free speech" — but employees would be allowed to opt-out. It would be illegal for the employer to punish or harass any employee who chooses to opt out and keep his or her private decisions private.
The Worker Privacy Act had 47 sponsors in the State House, 21 sponsors in the State Senate, and plenty of votes to pass. But alas, it suffered an ignominious death involving an inadvertent email and a disturbing (but timely!) overreaction.
---
The Stand posts links to Washington state and national news of interest every weekday morning by 9 a.m.
Short URL: https://www.thestand.org/?p=18017
Posted by
David Groves
on Oct 29 2012. Filed under
DAILY LINKS
. You can follow any responses to this entry through the
RSS 2.0
. Both comments and pings are currently closed.