17th nailbiters, fiscal cliff update, Hostess strike…
Monday, November 12, 2012
---
STATE ELECTION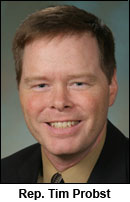 ► At PubliCola — Still undecided — The state Senate battle in the 17th Legislative District to determine whether the Democrats have a 27-22 or 26-23 advantage is still up in the air. (With two conservative Democrats in the Senate, a 26-23 margin wouldn't be enough to give the Democrats true control of things.) After being ahead on election night, and then down in later counts, the Democratic challenger state Rep. Tim Probst (D-Vancouver), is up again, barely, currently beating incumbent Republican state Sen. Don Benton (R-Vancouver) by a mere 16 votes.
EDITOR'S NOTE — In the same district, Monica Stonier (D) has a 81-vote lead over Julia Olson (R). Clark County still has about 7,500 votes left — not all of them are in the 17th LD — and the county will next update results on Tuesday at 5 p.m. Get the latest 17th District tallies here.
► In the Spokesman-Review — Wyman will be Secretary of State — The Democratic candidate for secretary of state conceded Saturday, making Kim Wyman Washington's next top election officer and the only Republican to win a statewide election this year.
► In the (Ellensburg) Daily Record — Hinkle resigns from state House seat — State Rep. Bill Hinkle (R-Moses Lake) resigned Thursday, and his successor, Matt Manweller, might take office in late November. Manweller, a CWU political science professor and a Republican, defeated Moses Lake Democrat Kaj Selmann in Tuesday's general election.
---
LOCAL

► In the Columbian — Build that bridge, CRC backers say — Supporters of the Columbia River Crossing on Friday hit back against Republican calls to overhaul the $3.5 billion project, saying there's too much invested in the process to turn back. In a joint statement, about 50 local CRC backers responded to opponents' stance in the wake of this week's election, and asked elected officials to "re-commit" to the I-5 Bridge replacement plan.
► In the PS Business Journal — Charleston, SC, not Seattle, attracting big aerospace conferences — Big industry conferences are important, because they attract aerospace executives from around the globe, and can often lead to decisions to establish facilities in a region, or at least to work with companies that are already there.
► In the PS Business Journal — Fishing vessel construction work surges — A wave of new fishing vessel construction is buoying Western Washington shipyards, with promise of more to come.
---
VETERAN'S DAY

► In today's (Everett) Herald — Helping veterans find work — About 24,500 veterans are employed at Boeing and many continue to serve in the National Guard and Reserves. In the past 21 months, the company reports having hired 3,000 veterans, and it is a sponsor of Hire America's Heroes, a Redmond-based nonprofit that works to increase employment of military service members.
► At AFL-CIO Now — AFL-CIO Union Veterans' Council says 'Welcome home and thank you'
---
FISCAL CLIFF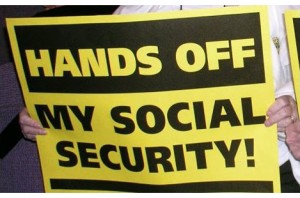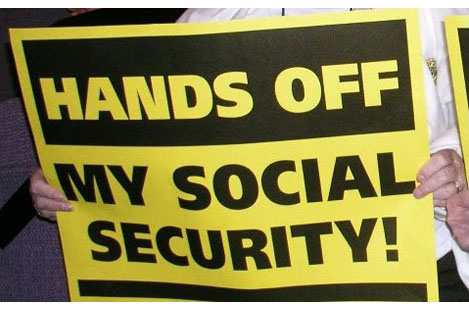 ► At Huffington Post — Fiscal cliff talks will likely target Medicare, Social Security, programs for the poor — After bailing out a global financial crisis, enacting a series of major tax cuts for the wealthy and waging two unpaid-for wars, the U.S. government is some $16 trillion in debt. Now, in exchange for paying off a bit of that debt by returning some of the tax rates to their previous levels, Democrats have offered, in a series of high-profile negotiations, to slash trillions in spending, much of it hitting the elderly, the poor and the middle class. This process of transferring wealth up the economic ladder is known in Washington as a "grand bargain."
► At AFL-CIO Now — Another poll shows Americans reject 'grand bargain' cuts to Social Security, Medicare — Fully 70% of respondents said that protecting education, Medicare and Social Security was more important than broad cuts to reduce the deficit. More than half also said that any plan to address the deficit should start with raising taxes on the wealthiest Americans, not by reducing Social Security and Medicare benefits.
TAKE A STAND — What should Congress do? 1. Congress should let the Bush tax cuts expire for the wealthiest 2% of Americans. 2. Congress must make no cuts to Social Security, Medicare or Medicaid benefits. Sign the petition!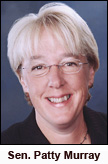 ► In The Hill — Sen. Murray: Dems would let Bush-era rates expire before taking 'unfair deal' — Sen. Patty Murray (D-Wash.) on Sunday said Democrats were prepared to allow the expiration of all George W. Bush-era tax rates if Republican lawmakers objected to raising taxes on the wealthiest. The Washington senator is likely to become chairwoman of the Senate Budget Committee and previously served on the congressional "supercommitee," which failed to finalize a deficit-reduction plan, which may trigger sequestration cuts in January 2013.
► At TPM — Rep. McMorris Rodgers: GOP doesn't need to 'become more moderate' — Rep. Cathy McMorris Rodgers (R-WA), the highest ranked House Republican woman, said Sunday on CNN's "State of the Union" that Republicans need to become more "modern" but not "moderate."
► Today from AP — Obama to meet with labor, business leaders — The White House says Obama will meet with labor representatives as well as other progressive groups Tuesday regarding the fiscal cliff. He'll hold separate meetings with the business community Wednesday.
► In today's NY Times — Business chiefs step gingerly into a thorny budget fight — The chief executives taking part in two advertising blitzes set to begin today and Tuesday are walking a delicate balance. They plan to press Congress to act quickly, even as they publicly steer clear of the political firefight surrounding the details of any far-reaching deal to cut the deficit.
► In today's NY Times — Hawks and hypocrites (by Paul Krugman) — The "deficit scolds," while posing as the nation's noble fiscal defenders, have in practice shown themselves both hypocritical and incoherent. They don't deserve to have a central role in policy discussion; they really don't even deserve a seat at the table. We should be having a serious discussion about America's fiscal future. But a serious discussion is exactly what we haven't been having these past couple years — because the discourse was hijacked by the wrong people, with the wrong agenda. Let's show them the door.
---
NATIONAL

► At AFL-CIO Now — BCTGM members at Hostess strike baker — Workers at Hostess Brands — who in September overwhelmingly rejected a contract that cut wages and benefits by as much as 32% — began a strike on Friday against the maker of Wonder Bread, Twinkies and other well-known baked treats. Hostess has imposed the terms of the rejected contract.
► In today's Washington Post — Fix immigration now (editorial) — Both parties would be wise to realize that standing pat carries its own risks. Every poll suggests that large majorities of Americans want the immigration system fixed. Congress should heed that message.
---
TODAY'S MUST-READ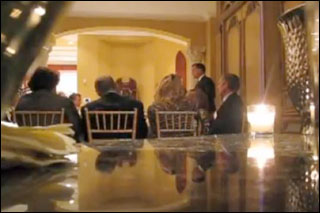 ► In Sunday's NY Times — A landslide loss for big money (editorial) — The millionaires and billionaires who gave nearly $500 million to independent groups in the race to elect Mitt Romney and other Republicans not only bet on the wrong party, they bet on the wrong tactic. Democrats not only won the White House, they increased their majority in the Senate and added to their numbers in the House. Although Democratic outside groups spent more than $200 million on ads, the tactic that proved most effective — particularly as practiced by the Obama campaign and the party — was identifying voters in key states and getting them to the polls. The outcome of 2012, however, does not mean that unlimited outside spending can now be considered a benign force.
---
The Stand posts links to Washington state and national news of interest every weekday morning by 9 a.m.
WASHINGTON IS A UNION STATE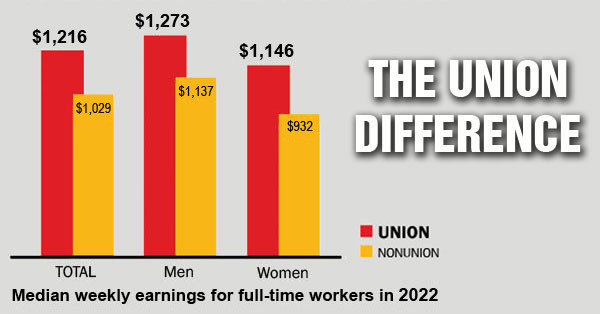 CHECK OUT THE UNION DIFFERENCE in Washington state: higher wages, affordable health and dental care, job and retirement security.
FIND OUT HOW TO JOIN TOGETHER with your co-workers to negotiate for better working conditions and respect on the job. Or go ahead and contact a union organizer today!