Hytek workers win, Maverick Pro Tem, leave Afghanistan, Walmart's excuse…
Wednesday, November 28, 2012
---
LOCAL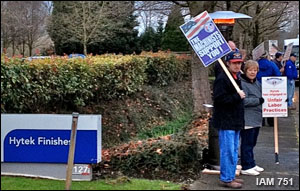 ► In today's Seattle Times — Machinists win NLRB ruling as dispute with Hytek continues— The NLRB found that Hytek Finishes, of Kent, illegally withheld information that the union asked for during the bargaining process and made illegal unilateral changes to work conditions. Hytek President Clif Johnson said the company will comply with a proposed NLRB settlement and negotiate with the union to avoid charges and a trial before an administrative judge.
PREVIOUSLY at The Stand — Machinists picket to support Hytek workers in Kent (March 21)
► In today's (Everett) Herald — Boeing, SPEEA no closer to deal after talks resume — The first negotiating session after the long Thanksgiving weekend resulted in no breakthroughs for the Boeing Co. and SPEEA, the union representing 22,765 engineers and technical workers in the Puget Sound area. Negotiators discussed wage and medical proposals on Tuesday. But messages sent to employees from the two sides indicated that Boeing and SPEEA continue to be at odds. (Also see Boeing silent on SPEEA counterproposals at SPEEA.org.)
► In today's Seattle Times — UW severs Adidas contract after student-led actions — The University of Washington has severed a sports-apparel contract with Adidas after a nearly yearlong campaign by students, who say the company has violated the labor rights of overseas workers.
---
STATE GOVERNMENT

► In today's Olympian — Democrats pick nominees for key seats, say GOP is included— Senate Democrats chose nominees Tuesday for two powerful committee chairmanships, calling for longtime Sen. Jim Hargrove to lead the writing of the state's operating budget and Sen. Tracey Eide to lead on the transportation budget. Democrats made several overtures to their more conservative wing and to the GOP. They also offered to create a new bipartisan committee to deal with school-funding issues, to give Republicans their strongest hand in other committees that the minority party might ever have seen.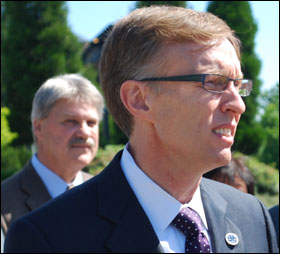 ► In today's Kitsap Sun — Middling Senate means bigger role for Sheldon— A proposal for more inclusiveness from Senate Democrats also means a bigger role for one of the party's biggest contrarians. State Sen. Tim "Call Me Maverick" Sheldon (D-Potlatch) — pictured at left endorsing Republican Rob McKenna for Governor — was picked by the party to be the state Senate's president pro tempore, which he described as a "nonpartisan" role to facilitate debate in the Senate when the lieutenant governor is not there to wield the gavel. "I think it's a very good beginning to recognize there has to be a power-sharing approach," Sheldon said.
---
ELECTION
► In today's Columbian — Recount will be coming to county — Two legislative races in Clark County are indeed close enough to trigger automatic recounts, according to election results certified Tuesday, which also show Republican Sen. Don Benton with a 78-vote lead over Democrat Tim Probst and Democrat Monica Stonier with a 139-vote lead over Republican Julie Olson.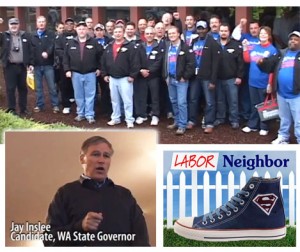 ► In today's Seattle Times — How state Democrats overpowered GOP in governor's race: data and doorbelling — The Democratic Party's robust ground game — which combined sophisticated data tracking with old-fashioned doorbelling — played a significant role in the outcome, leaders of both parties said in interviews. They were aided by an army of union volunteers in addition to paid workers.
► In today's NY Times — For Latino groups, grassroots efforts paid off in higher numbers of voters— Obama got 71%  of the Latino vote nationally because, in the end, Latinos preferred his message over Romney's. But how Latinos got that message — the relentless call to register, to vote, to participate — was as important as the message itself: Hispanic television and grass-roots groups working together generated a civic campaign they called Ya Es Hora. Now Is the Time.
► At PubliCola — Tim Burgess files to run for Seattle mayor — City Council member Tim Burgess, one of several officials who has long been rumored to be considering a run for mayor, made it official Tuesday afternoon.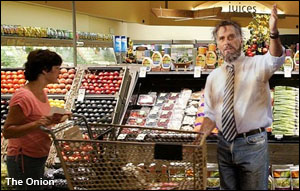 ► In The Onion — Filthy Mitt Romney delivers campaign speech to confused shoppers at Ohio Safeway— According to eyewitnesses at the scene, an unkempt and thoroughly disheveled Mitt Romney gave an impassioned campaign speech Monday to a group of bewildered shoppers inside a local Safeway. Sources confirmed the filth-covered former presidential candidate walked into the store unannounced early yesterday evening, went to the store's cereal aisle, and started to play Kid Rock's "Born Free" on a portable boom box, enthusiastically waving and pointing to no one in particular.
---
CONGRESS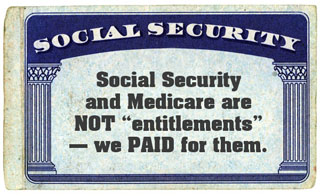 ► At TPM — Democrats' big budget ask — The Senate's top two Democrats, in separate remarks Tuesday, each said that Congress could avoid looming across-the-board tax increases and spending cuts if House Republicans agree to freeze all the Bush tax rates except those benefiting top earners. If that were accompanied by an increase in the debt limit, and the creation of a separate track for reforming the tax code and social safety net programs in 2013, the near-term austerity problem will be solved, and lawmakers can call it a day. In other words, Senate Democrats are staking out the position that entitlement reform should not be on the table in fiscal cliff negotiations.
► From AP — Senate Dems divided over cuts to benefit programs — Even if GOP lawmakers agree to raise taxes, there is no guarantee Democrats can come up with enough votes in the Senate to cut benefit programs — as Republicans are demanding. There's a growing consensus among Senate Democrats and the White House that Social Security should be exempt from any deficit-reduction package. But some centrist Democrats in the Senate argue that fellow Democrats must be willing to consider cuts to Medicare and Medicaid in order to get concessions from Republicans on taxes.
► At Politico — Poll: tax the rich, keep deductions— The American public overwhelmingly favors raising taxes on the rich as a way to pay down the deficit, while opposing a hike in the Medicare eligibility age or eliminating tax deductions, according to a poll released Wednesday.
ALSO at The Stand — Call Congress TODAY to oppose benefit cuts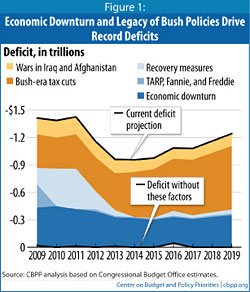 ► In today's NY Times — House Republican leader urges party to yield on tax cuts for most earners — A senior House Republican has urged his party's leadership to embrace the immediate extension of the Bush-era tax cuts for households earning less than $250,000, then fight out the fate of higher-income tax breaks later.  "The first thing I'd do is make sure we don't raise taxes on 98 percent of the American people," Rep. Tom Cole (R-Okla.) said. "We'll get some credit for that, and it's the right thing to do."
► At Politico — Boehner to GOP: Stick together on taxes — The speaker urges his House colleagues not to waver from their position to keep tax rates frozen.
► At Politico — Report: 2011 debt ceiling fight cost taxpayers $18.9 billion — The 2011 debt limit standoff will cost taxpayers $18.9 billion in higher interest payments over the next decade, according to a new analysis from the Bipartisan Policy Center.
► In today's NY Times — Still dodging reality on taxes (editorial) — No credit is due to a party that has suddenly accepted the obvious when it has no choice, particularly after two years of irresponsibly reducing the deficit only from the spending side. True flexibility means acknowledging that tax rates for the rich have to go up, and then negotiating how much and which ones. But, so far, Republicans have been just as closed to that reality as they have been for years, ignoring both the election results and the plain arithmetic of deficit reduction.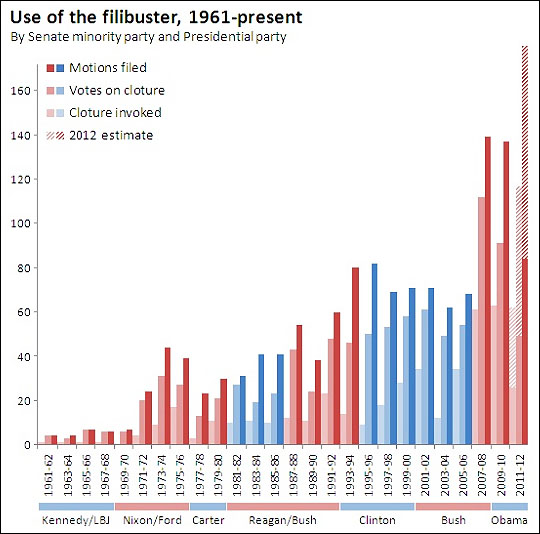 ► At TPM — Major unions, progressive groups create filibuster reform coalition — Major unions, environmental advocates and other progressive groups are reconvening an advocacy coalition to build public support for reforming the Senate filibuster rules and pressure members to follow suit at the beginning of the 113th Congress.
► In The Hill — Filibuster reform may sway debt talks — Senate Republican Leader Mitch McConnell (Ky.) is warning that Democrats could blow up fiscal-cliff talks by threatening to force a controversial rule change at the start of 2013.
► At Huffington Post — House GOP Committee chairs will all be white men in next Congress — There isn't a single woman or minority included in the mix of 19 House committee chairs announced Tuesday — a stark reality for a party desperate to appeal to women and minorities after both groups overwhelmingly rejected Republicans just weeks ago in the presidential election.
---
NATIONAL

► In today's NY Times — The pace of leaving Afghanistan (editorial) — Seventeen months ago, President Obama said that the 30,000 American troops deployed to Afghanistan for the "surge" would be home by this September, and he made good on that promise. He also said troop reductions would continue at a "steady pace" until the remaining 66,000 were out by the end of 2014. More than 2,000 American military personnel have died in this war, and many thousands more have been maimed. There is no reason to delay the troops' return home by another year.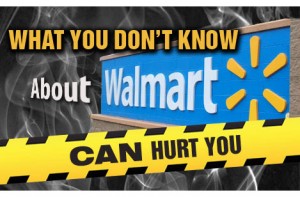 ► In today's Washington Post — Wal-Mart's strategy of deniability for worker safety (by Harold Meyerson) — If this were an isolated incident of Wal-Mart denying responsibility for the conditions under which the people who make and move its products labor, then the Bangladeshi disaster wouldn't reflect quite so badly on the company. But the very essence of the Wal-Mart system is to employ thousands upon thousands of workers through contractors and subcontractors and sub-subcontractors, who are compelled by Wal-Mart's market power and its demand for low prices to cut corners and skimp on safety. And because Wal-Mart isn't the employer of record for these workers, the company can disavow responsibility for their conditions of work.
ALSO at The Stand — Modern-day shackles in Wal-Mart's supply chain
► Meanwhile, on The Daily Show with Jon Stewart…
► Part 2: Blaming Unions for the Loss of Twinkies, as some increasingly out of touch right-wing ideologues — like Newt Gingrich and AWB boss Don Brunell — are attempting to do, in defiance of the facts….
---
The Stand posts links to Washington state and national news of interest every weekday morning by 9 a.m.
WASHINGTON IS A UNION STATE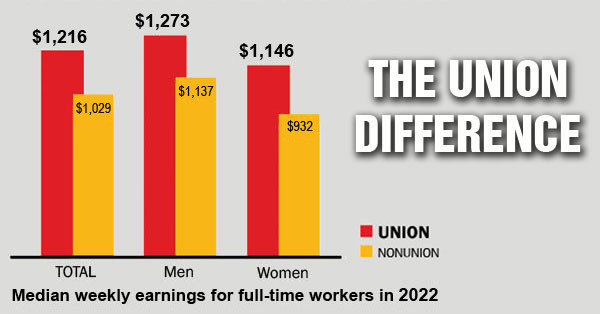 CHECK OUT THE UNION DIFFERENCE in Washington state: higher wages, affordable health and dental care, job and retirement security.
FIND OUT HOW TO JOIN TOGETHER with your co-workers to negotiate for better working conditions and respect on the job. Or go ahead and contact a union organizer today!