Buy WA, Boeing's board, Hanford, a million jobs…
Monday, February 4, 2013

---
STATE GOVERNMENT
► In the (Everett) Herald — Buy Washington! Yes, including ferries (by David Groves) — By building these vessels in Washington, we not only get a superior product, we are creating and sustaining good jobs here. Plus we are training local workers to ensure our shipyards have a skilled workforce in the future. That's a win-win for taxpayers and our economy.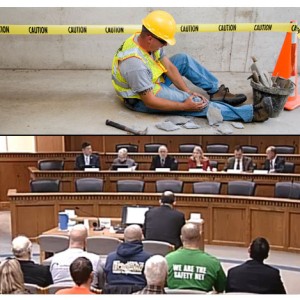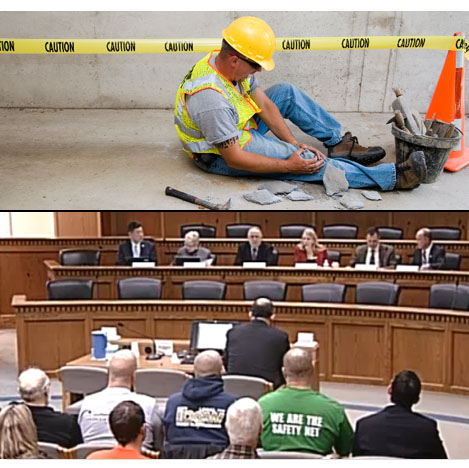 ► In Sunday's Yakima H-R — Legislator wants to cut workers' comp costs — Opponents of the bills counter that they would save money only by reducing the benefits paid to injured workers and giving their supervisors financial incentive to rush them back to work before they are ready. The bills come on the heels of substantial changes to workers' compensation passed in 2011, reforms that are projected to save the system $1.5 billion over four years. Some of those have just recently taken effect and the verdict is still out on how well they will work.
ALSO today at The Stand — Senate bills harm injured workers, families
► In PubliCola — GOP+2 reject Hobbs' workers' comp amendment — So much for bipartisanship. By alienating Sen. Hobbs now the Majority Coalition Caucus (which Hobbs, sitting in his office after the vote today, angrily called "the Republican caucus") risks turning Hobbs into an adversary. "I'm not voting for it!" he added.
► In Sunday's Seattle Times — In State Senate, Republicans put new muscle behind old pursuits — Much of the Republican agenda reflects suppressed energy. Republicans sat on the sidelines for eight years venting steam while Democrats ran the show. Yet there's a risk of going too far to the right and portraying the Republican Party as out of step with voters in the central Puget Sound region — voters the GOP needs if it wants to control the Legislature.
► For example, in the Columbia Basin Herald — Manweller offers bill to reduce school construction costs lower school construction workers' pay — Rep. Matt Manweller (R-Ellensburg) has introduced HB 1255, which would exempt new public school construction projects from prevailing wage requirements.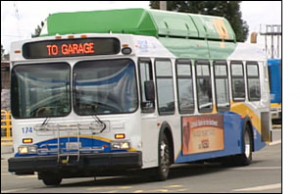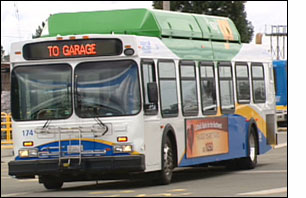 ► In today's Spokesman-Review — Cash-short transit agencies seek help — Public transit officials in Washington are reaching out to state lawmakers, asking for new funding to help alleviate their troubled finances. Transit agencies in Pierce and Snohomish counties are facing cuts of service on nights, off-commute hours and weekends. King County's Metro system is operating on a two-year temporary motor vehicle license fee with no guarantee that that funding will continue after next year. Spokane Transit Authority has already cut 10 percent from its budget, mainly by eliminating lesser-used routes, even as ridership is on the rise.
► In today's Seattle Times — 'Battle royale' on schools expected in Legislature — Three weeks into the legislative session, lawmakers appear divided on the key issue of improving schools. With the Senate focused on reform and the House focused on funding, observers are predicting a "battle royale" of negotiations.
► In the Olympian — Mental health funds sought as help falls short — Momentum does seem to be building for action on mental health. But state lawmakers still haven't paid the bill from the last time they acted.
---
BOEING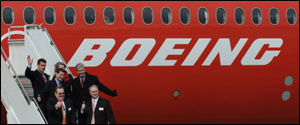 ► In today's Seattle Times — Boeing Board of Directors, where are you? (by Jon Talton) — Most major companies have more independent directors today and trumpet rigorous standards of corporate governance. But most boards remain too close to management, usually from the same class, sharing the same world views. Boeing's is a cozy board largely of elite professional managers and political movers. The risk of living in a bubble is significant. There's no shareholder activist. No union member.
► In the Seattle Times — Boeing's 787 problems blamed on outsourcing, lack of oversight — Company engineers blame the 787's outsourced supply chain, saying that poor quality components are coming from subcontractors that have operated largely out of Boeing's view.
► In today's Seattle Times — Many firms plug into 787's electrical infrastructure — The new plane's powerful electrical system does more work than those on earlier jets and has an intricate, many-tiered chain of suppliers.
► In today's NY Times — Japan Airlines says 787 grounding will cost it $7.5 million — In announcing the forecast loss of about $7.5 million, the Japanese carrier joined other Dreamliner operators, like All Nippon Airways and United Airlines, in raising possible compensation demands. That adds to Boeing's woes as it struggles to find out why a battery aboard a parked 787 burst into flames and another emitted smoke while a plane was in the air last month.
---
LOCAL

► In the Tri-City Herald — Payout to Hanford, PNNL workers hits $1 billion — The total compensation paid to ill Hanford and Pacific Northwest National Laboratory workers or their survivors has reached $1 billion, according to the U.S. Department of Labor. The program pays $150,000 for workers who likely developed cancer because of radiation exposure or who developed chronic beryllium disease and up to $250,000 for impairment and wage loss for exposure to hazardous chemicals.
► In the Tri-City Herald — Chu, upbeat about Hanford, announces retirement from DOE — Energy Secretary Steven Chu is optimistic that issues plaguing the Hanford vitrification plant soon will be resolved, avoiding hundreds of millions of dollars in additional cost, he said in a memo Friday announcing that he was stepping down.
---
NATIONAL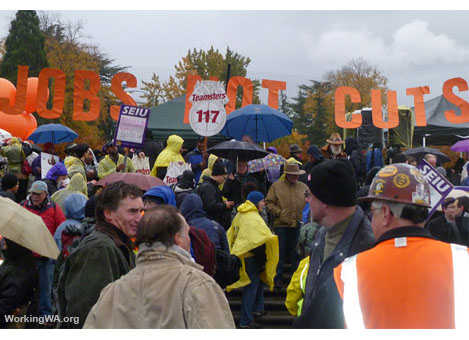 ► In today's NY Times — A million jobs at stake (editorial) — With enormous struggle, the sluggish economy managed to create 2.2 million jobs last year. But beginning at the end of this month, at least half that amount — more than a million jobs — will start to disappear because of a mindless government austerity program that no one in Washington seems able to stop.
► In today's NY Times — Tax loopholes may be next, Obama says — The president said in a televised interview on Sunday that he could foresee a budget deal in Congress that did not include further increases in tax rates but instead focused on eliminating loopholes and deductions.
► At Huffington Post — Part-time employee health care rare ahead of Obamacare, study finds — Just 8% of part-time workers are enrolled in their company health insurance plans, according to a report released Monday that underscores the reasons for and the challenges created by Obama's health care reform law.
► At AFL-CIO Now — Longshoremen reach East Coast port deal — The Longshoremen (ILA) and the United States Maritime Alliance have reached a tentative agreement covering some 14,000 workers in 15 East Coast ports, the Federal Mediation Service and Conciliation announced late Friday. The two sides had faced a Feb. 6 strike deadline.
---
IMMIGRATION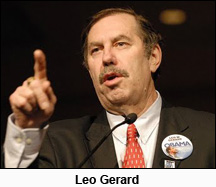 ► At Huffington Post — Immigration reform prevents employer abuse (by USW President Leo Gerard) — Employers such as car washes, corporate farms, construction companies and lawn care businesses entice immigrants into the United States by providing jobs with no questions asked. They lure undocumented workers in, and then abuse them with impunity. This endangers all workers because the low-wage, hazardous conditions undocumented workers endure can become the standard. This is especially true in bad economic times. More border security is fine. But to ensure safe, family-supporting jobs remain the norm, America must hold employers to account for baiting immigrants.
► In The Hill — Voters oppose deportations, but see border as vulnerable — A strong majority of voters (64%) oppose the deportation of people living in the United States illegally, but an equally large share of the electorate thinks that the nation's borders are not as secure as they should be, according to the results of a new poll for The Hill.
► In Sunday's Seattle Times — Now is the time for comprehensive immigration reform (editorial) — Prepare for a long and bumpy road to immigration reform. But also recognize the significance of this moment. For once, lawmakers are headed down a bipartisan path together on one of the biggest issues of our time. They must not slow down.
---
TODAY'S MUST-READ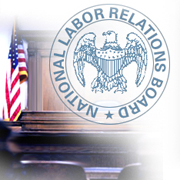 ► In the Madison (Wis.) Cap Times — Judges, Senate minority gut legal protections for workers, consumers — By filibustering Obama's appointees to the National Labor Relations Board and the Consumer Financial Protection Bureau, and by denying the president the long-established right to make recess appointments, a minority of senators and the three D.C. Circuit judges, respectively, have effectively removed the guts of the two landmark laws granting rights to employees in the workplace and to mortgage holders, small businesses and depositors in their dealings with their banks. The Supreme Court could still restore those rights by overturning the D.C. Circuit. The Senate could have kept this from happening had it abolished the filibuster procedures that give a minority the power to thwart majority rule — a long-overdue task from which it shrank, again, last week. In consequence, a Republican minority has managed to strip workers and consumers of fundamental legal rights.
---
The Stand posts links to Washington state and national news of interest every weekday morning by 9 a.m.
WASHINGTON IS A UNION STATE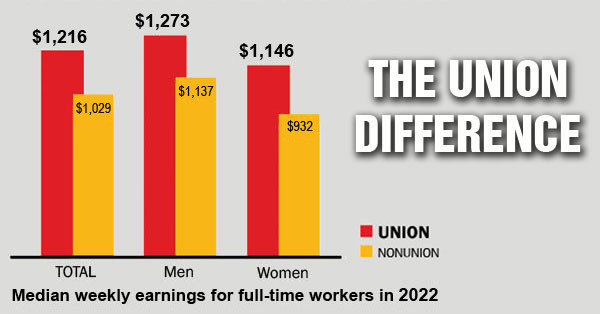 CHECK OUT THE UNION DIFFERENCE in Washington state: higher wages, affordable health and dental care, job and retirement security.
FIND OUT HOW TO JOIN TOGETHER with your co-workers to negotiate for better working conditions and respect on the job. Or go ahead and contact a union organizer today!