Obama 2, state employee raises, waiting to vote…
Tuesday, February 5, 2013

---
TODAY'S MUST-READ

► In today's NY Times — More jobs, higher pay (editorial) — Unless President Obama can shift policy away from premature austerity and toward ways to bolster demand and foster investment, job growth will remain sluggish and unemployment high. What has been missing for years is a forceful labor agenda — one that calls for more jobs, but also has as its goal rising wages coupled with robust hiring.
Union membership can push up wages through collective bargaining. In 2012, even as the share of American workers in a union fell to its lowest level in nearly a century, the median weekly earnings of full-time unionized workers was $943 versus $742 for comparable nonunion workers. Yet the administration's support for unions has been more rhetorical than real. Obama failed to keep a campaign promise from 2008 to advance legislation to make it easier for workers to unionize and made scant use of the bully pulpit as unions have come under prominent attack in Wisconsin, Indiana and Michigan.
In his first term — a time of persistent high unemployment, weak job growth, stagnating wages and rising income inequality — President Obama neglected a basic labor agenda. He now has a chance to take corrective action.
---
STATE GOVERNMENT
► From AP — State Senate passes trio of workers' compensation bills — Three contentious measures intended to save businesses money by changing workers' compensation rules were passed by the Washington state Senate on Monday. The measures are emblematic of the more conservative agenda of the new Senate majority, which consists of 23 Republicans and two Democrats and which holds a one-vote edge in the Legislature's upper chamber.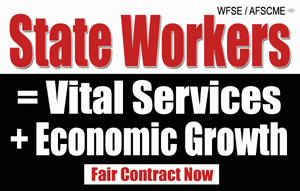 ► In today's News Tribune — Lawmakers not ready to pledge state workers' raises yet — Three weeks into a new legislative session, top Washington lawmakers say it is too early to know if two dozen labor contracts negotiated by then-Gov. Chris Gregoire can be honored. At stake is the pay for all of the state's roughly 105,000 employees, including those at colleges and universities. Total cost for the pay adjustments is about $238 million — much of that needed to end the temporary 3 percent pay cuts of the past two years that affected most of the state's nearly 60,000 general-government employees.
► In today's Seattle Times — Poll looks at voters' views on extending taxes — A new Elway poll finds that 49% of state voters consider extending existing taxes to be a tax increase, 42% do not and 9% were undecided.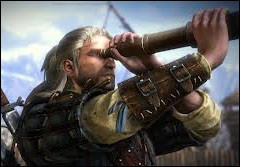 ► In today's NY Times — For insurance exchanges, states need 'navigators' — and hiring them is a huge task — While some people will find registering for health insurance as easy as booking a flight online, vast numbers who are confused by the myriad choices will need to sit down with someone who can walk them through the process. Enter the "navigators," an enormous new workforce of helpers required under the law. Tens of thousands of workers will be needed — California alone plans to certify 21,000 helpers.
---
BOEING
► In today's Seattle Times — FAA may soon allow 787 test flights — The FAA is likely to grant permission for Boeing to fly the 787 Dreamliner as early as this week on test flights only. Boeing wants to gather data on the operation of the battery system in flight and may test a potential fix. But the grounding of passenger flights will continue, probably for weeks.
► In today's Seattle Times — FAA faulted for outsourcing 787 safety checks to Boeing — The 787 battery woes have raised a persistent question about how the Federal Aviation Administration certified the Dreamliner's cutting-edge design. The answer: Boeing, not the FAA, largely vouched for the airplane's safety
► In today's NY Times — Japan probe of 787 battery finds signs of 'thermal runaway' — They found signs of short-circuiting and "thermal runaway," a chemical reaction in which rising temperature causes progressively hotter temperatures.
---
LOCAL

► In today's Seattle Times — Levy laying off 363 food service workers at CenturyLink (brief) — Levy Premium Foodservice plans to lay off 363 employees on Feb. 26, in connection with its loss of the food-services contract at CenturyLink Field in Seattle.
► In today's Seattle Times — Bus service faces cutbacks; Metro asks city for help — A combination of expiring taxes, growing ridership and new demands on Seattle streets add up to a threat to Metro Transit service.
► In today's Tri-City Herald — Area man to join farm labor group on recruiting trip to Mexican border town — The Washington Farm Labor Association is hoping to recruit about 3,000 seasonal farmworkers from Mexico to help Washington farmers harvest their crops this year. The association and a handful of employers will be representing Washington growers at a Monday job fair in the border town of Nogales, Mexico, in an attempt to help ease farm labor shortages.
EDITOR'S NOTE — ¡DigaWA!
---
IMMIGRATION
► In today's NY Times — Immigration hearings set to open in House — On Tuesday the House Judiciary Committee will hold the first of its immigration hearings, formally opening what the panel's Republican chairman called a "momentous debate on immigration" in Congress.
► At AFL-CIO Now — At House immigration hearings, we'll be watching these Republicans — Many representatives who were on the anti-immigrant Bully Brigade (knows as the Immigration Reform Caucus) are still in Congress — and they've managed to work their way into important places for the future of real immigration reform.
---
NATIONAL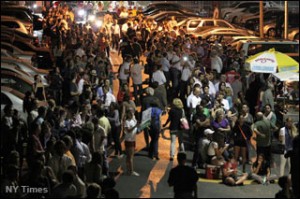 ► In today's NY Times — Waiting times at ballot boxes draw scrutiny — With studies suggesting that long lines at the polls cost Democrats hundreds of thousands of votes in November, party leaders are beginning a push to make voting and voter registration easier, setting up a likely new conflict with Republicans over a deeply polarizing issue.
► At AFL-CIO Now — Coalition files lawsuit to block 'right to work' for less in Michigan — The suit argues that the passage of the bills during the Capitol lockdown was done in violation of the Open Meetings Act, the First Amendment and the Michigan and U.S. constitutions and, therefore, the votes should be invalidated.
► At Politico — House GOP thinks the unthinkable on defense cuts — A new breed of conservatives in the House cares so much about cutting spending they're willing to extend that to the budget for bullets and bombs, too — in this case, by letting $500 billion in across-the-board automatic budget cuts over 10 years take effect, alongside a similar number for domestic agencies.
► At TPM — Appeals court decision would've invalidated hundreds of recess appointments from Reagan to Obama — Hundreds of recess appointments — by Presidents Reagan, H.W. Bush, Clinton, W. Bush, and Obama — would have been unlawful exercises of the recess appointment power had the new appeals court decision been in effect at the time.
► At Politico — Sick leave is essential for the workforce (by Sen. Tom Harkin) — The reality is that staying home from work for several days to recuperate and recover from the flu — or something worse — is challenging or impossible for tens of millions of Americans. Forty percent of private-sector workers have no access to paid sick days, meaning that they cannot miss a day of work without risking a day's pay or even risking their job. So these hardworking people must make an impossible choice between the job they need and their health and well-being.
---
The Stand posts links to Washington state and national news of interest every weekday morning by 9 a.m.
Short URL: https://www.thestand.org/?p=20554
Posted by
David Groves
on Feb 5 2013. Filed under
DAILY LINKS
. You can follow any responses to this entry through the
RSS 2.0
. Both comments and pings are currently closed.