SPEEA vote, immigration event, sequestration cuts, good trade policy…
Wednesday, February 20, 2013
---
BOEING


► In today's Seattle Times — Engineers OK Boeing pack, technical workers say no — The split vote is "a disappointment," said SPEEA President Tom McCarty. But the negotiating team now has the authority to call a strike of the techs, he said. Engineers approved the contract with a 54% vote. Tech workers voted 52.6% against the contract, and separately voted 64% to permit their leaders to call a strike.
ALSO at the Stand — SPEEA: Split decision on Boeing contracts — Plus, more coverage from The (Everett) Herald and the Associated Press.
► In today's (Everett) Herald — Aerospace workers talk training with Sen. Patty Murray — Workers explain how they are getting training during a meeting Tuesday with Sen. Patty Murray and members of the Workforce Development Roundtable.
► In Sunday's Seattle Times — Boeing readies short-term battery fix, facing uncertainty — Boeing will propose to the FAA some short-term solutions to get its 787s flying while it redesigns the batteries for the long run. Even if the FAA agrees, the short-term fix will take at least three months to design, test, certify and retrofit, said a source.
► In today's Seattle Times — Japan probe finds miswiring of 787 battery — Japan's Transport Safety Board said in a report that the battery for the aircraft's auxiliary power unit was incorrectly connected to the main battery that overheated.
---
IMMIGRATION

► From KING 5 News — Seattle immigrants rally for immigration reform — A rally in downtown Seattle on Monday made it clear immigration activists are on the offensive. They say it's time to create a way for illegal immigrants to become citizens. About 300 people showed up at Seattle's Labor Temple to support people like 20-year-old Elizabeth Lara, who came to the U.S. from Mexico with her parents 13 years ago.
► At AFL-CIO Now — Union members raise voices for commonsense immigration reform, path to citizenship — The Seattle action was one of more than a dozen events that are the kickoff of the AFL-CIO's immigration reform campaign.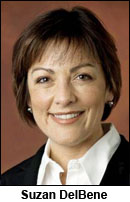 ► In today's Bellingham Herald — In Bellingham visit, DelBene hopes for immigration reform soon — As DelBene sees it, a meaningful reform measure would include what is being called an "earned path to citizenship" for workers who are already in the country without legal status. She thinks at least some Republican members of Congress are now willing to discuss the idea as part of a package that includes improved border security.
► In today's Washington Post — Obama reaches out to Republican senators on immigration overhaul — The president told the senators that he shared their commitment to an overhaul of the nation's immigration laws and said he hopes they will be able to introduce legislation as soon as possible.
► At Huffington Post — 'Abusive' guest worker programs offer a poor model for immigration reform, advocates say — H-2 visa programs are likely to be altered or expanded in a comprehensive immigration package, with labor unions and the Chamber of Commerce now hashing out what they'd like the new iteration to look like.
---
SEQUESTRATION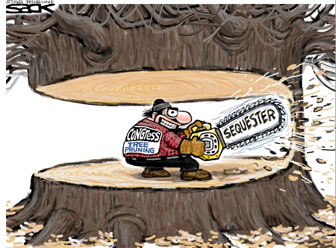 ► In today's Bellingham Herald — Budget gridlock could cost Washington state 41,000 jobs, $3 billion — Unless Congress reverses them, big cuts are in store for the military, schools, law enforcement, health care, food and workplace safety programs, nutritional assistance for the elderly, programs that help the homeless and small businesses and Indian tribes, and many more.
► In today's Kitsap Sun — As budget cuts loom, Kilmer hears shipyard workers' concerns — Shipyard workers not only face forfeiting one work day per week, they could lose benefits and even their security clearances, they told U.S. Rep. Derek Kilmer on Tuesday.
► In today's Olympian — Washington among states with most to lose if forced Army cuts unfold — About 9,500 Army civilian employees would be compelled to take furloughs if the budget cuts take place. Another 2,000 contractors would lose work because of decreased construction or reduced operations on Army sites.
► In today's NY Times — With cutbacks just days away, Obama tries to pressure GOP — Days away from another fiscal crisis and with Congress on vacation, President Obama began marshaling the powers of the presidency on Tuesday to try to shame Republicans into a compromise that could avoid further self-inflicted job losses and damage to the fragile recovery. But so far, Republicans were declining to engage.
---
STATE GOVERNMENT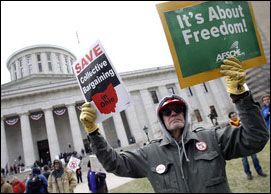 ► In The Olympian — No collective bargaining for state workers' health care under Sen. Tom bill — Sen. Rodney Tom ("D"-Medina) introduced a bill Monday that would mandate that wellness programs be a part of state employees' health plans starting on Jan. 1, 2014. Senate Bill 5811 also would strip health-care from the issues that are subject to collective bargaining, and it is fast-tracked for a hearing Thursday afternoon.
► At TNT/Olympian blog — Chopp says 10-cent gas-tax proposal is starting point in transportation funding talks — The House Speaker says that a possible $6 billion transportation package, including a phased-in 10-cent increase in the state gas tax over five years, is a conversation starter for the Legislature. Full details of the plan are due today when Democratic Rep. Judy Clibborn lays out details of the plan.
► At PubliCola — It's time to invest in Washington's home-care workers (by Sherry Hunter and Pamla McCarthy) — We're joining hundreds of people with disabilities who plan to rally at the Capitol today (Feb. 20) to urge lawmakers to preserve their dignity and protect and invest in our state's cost-effective home care program.
► In today's Olympian — Union, Inslee take no sides on bill to reduce home-assignment waste — The WFSE and Gov. Jay Inslee's policy advisers were mostly neutral Tuesday on a bill that would let state agencies give tasks to workers sent home due to allegations of wrongdoing, avoiding the waste of paying workers to do nothing.
► In the News Tribune — Consumer advocates fear effects of proposed payday-style loans — Lawmakers and consumer advocates are crying foul as legislation seen as an end-run around payday loan restrictions heads for the Senate floor.
► In today's Seattle Times — Inslee names adviser to Oregon governor as transportation chief — Lynn Peterson, a highway engineer and adviser to Oregon Gov. John Kitzhaber, will replace current transportation secretary Paula Hammond, who leaves her post March 8.
► In today's Columbian — CRC loses major backer in Hammond — But her successor, Lynn Peterson, is likely to continue that support of the CRC.
► In the Seattle Times — Ensure Washington state Medicaid expansion (editorial) — Some lawmakers in Olympia have expressed reservations about this opportunity while not outright opposing it. They should look at the number of uninsured in their home counties.
---
LOCAL
► In today's Tri-City Herald — Wyden, as committee chairman, plans to focus on issues vital to Hanford — Sen. Ron Wyden (D-Ore.) will use his leadership of the Senate Energy and Natural Resources Committee to make issues at the Hanford nuclear reservation a higher priority in the Senate, he said Tuesday after touring Hanford.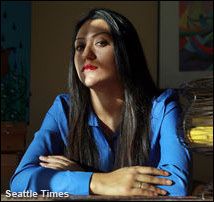 ► In the Seattle Times — Putting a face on human trafficking — As officials try to raise awareness about the existence of people who have been trafficked, a Seattle woman tells her unusual story. Her mother's family was victimized by her father, a Ph.D. and concert violinist who worked with the U.N.
► In today's Columbian — Bringing joy to the garbage guys — Guys who are used to lifting trash got a little lift from the children of Hough Elementary School and the Junior Joy Team on the day before Valentine's Day. The kids made 330 Valentine cards for garbage collectors, laborers and others who work local waste-and-recycling streams. On Feb. 13, the Junior Joy Team delivered the cards and candy to two shifts of laborers on the recycling line at the Waste Connections transfer station. It was a surprise to nearly all the workers.
---
NATIONAL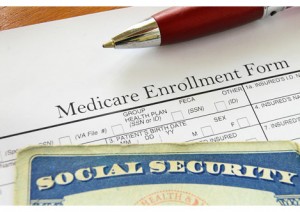 ► In today's Washington Post — Business owners urge Congress to take Social Security, Medicare cuts off the table — Responding to a series of policy questions posed by lobbying group Small Business Majority, 80 percent of business owners said they oppose proposals to save federal money by curbing Social Security benefits, which have been floated in varying degrees by both parties in Washington. Nearly three in four said lawmakers shouldn't cut back on Medicare, and two in three said the same about proposed cuts to Medicaid, according to the poll, which will be published Wednesday.
► At AFL-CIO Now — NYC school bus strike ends — With the promise from several Democratic candidates — one of whom is likely to succeed Mayor Bloomberg next year — that they will "revisit" school transportation contracts to ensure that the experienced and trained school bus drivers and bus matrons will be treated fairly, ATU 1181 members have ended their strike.
► In the NY Times — Raise that wage (by Paul Krugman) — Obama's minimum wage proposal is good economics. It's also good politics: a wage increase is supported by an overwhelming majority of voters, including a strong majority of self-identified Republican women (but not men). Yet G.O.P. leaders in Congress are opposed to any rise. Why? They say that they're concerned about the people who might lose their jobs, never mind the evidence that this won't actually happen. But this isn't credible.
---
TODAY'S MUST-READ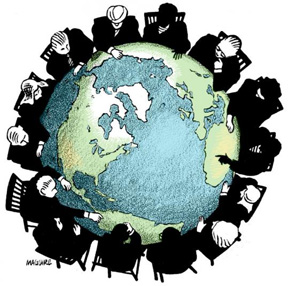 ► At Huffington Post — Good trade policy: Three 'thought experiments' (by Stan Sorscher of SPEEA) — Imagine if environmentalists or labor and human rights advocates negotiated international trade agreements. Preposterous! I know. Remember — this is a thought experiment… In actual fact — not a thought experiment at all — we now negotiate our trade agreements in the interests of investors and global companies. They prioritized their interests: higher profit margins, "flexibility" to do what they want, maximum possible trade, and a shield against local, regional or national policies that might reduce their economic prospects.
But what if — and here is the third thought experiment — we could write trade agreements that protect investor rights and help grow trade AND protect the environment, AND honor human rights and labor rights, and raise living standards. A balanced global agreement will produce prosperity and redeem the promise of globalization.
---
The Stand posts links to Washington state and national news of interest every weekday morning by 9 a.m.
WASHINGTON IS A UNION STATE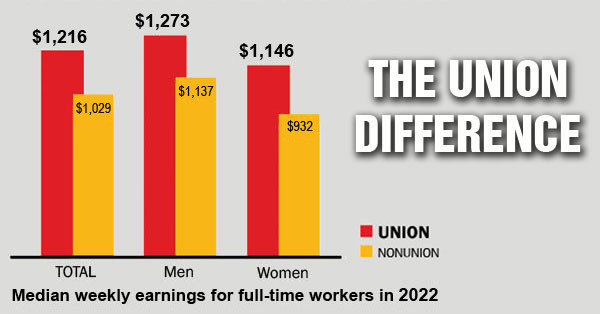 CHECK OUT THE UNION DIFFERENCE in Washington state: higher wages, affordable health and dental care, job and retirement security.
FIND OUT HOW TO JOIN TOGETHER with your co-workers to negotiate for better working conditions and respect on the job. Or go ahead and contact a union organizer today!