State Supreme Court: Nurses denied breaks are due OT pay
The following is from the Washington State Nurses Association:
---
(April 10, 2013) — On April 2, in the case of Washington State Nurses Association (WSNA) v. Sacred Heart Medical Center (SHMC), the Washington State Supreme Court reaffirmed its earlier unanimous decision upholding nurses' statutory rights to be paid overtime when their duties prevent them from taking a rest period. SHMC's motion for reconsideration of the court's Oct. 25, 2012, (No. 86563-9, 10/25/12) decision was denied, bringing an end to the long, hard-fought battle of the nurses for justice and protection of patient safety.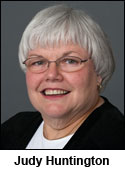 "Nurses, the public's heroes of health care, intercept 86% of medical errors before there is harm to patients, but they can't do that if they aren't rested and alert," said Judy Huntington, MN, RN, Executive Director of WSNA. "This landmark decision will mean safer care for patients throughout Washington State and sets precedence for the rest of the country."
In 2007, WSNA brought legal action on behalf of the 1,200 registered nurses at SHMC in Spokane to recover unpaid wages for denied rest periods. This historic decision means that hospitals will now face a financial penalty if they fail to provide rest breaks and will serve as an important incentive for hospitals to give nurses the breaks they need and deserve to provide safe patient care.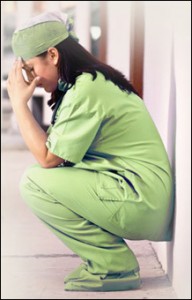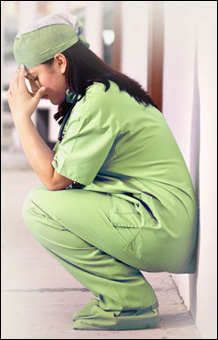 "It's harmful for both nurses and our patients when we're forced to work 10, 12 or even more hours in a row without breaks," said Vivian Hill, RN, CNOR, a nurse at Sacred Heart. "There has to be a limit to what is asked of us and our patients. Real rest breaks keep patients safe, that's why WSNA and our nurses at Sacred Heart Medical Center fought for nine long years on this case. Justice is served with this decision."
The court had previously ruled that SHMC had extracted additional labor from the RNs when they missed rest periods. It held:
The additional labor Sacred Heart received when the nurses worked through their breaks was the equivalent of labor Sacred Heart otherwise would have secured by requiring nurses to work overtime only at the end their shifts.  By putting nurses in a situation where they could not take their breaks, in violation of WAC 296-126-092(4), Sacred Heart effectively "authorized or required" nurses "to be on duty on the employer's premises" to perform work equivalent to an overtime shift after the end of the normal workday.
The decision provides a powerful incentive for hospitals to adequately staff for rest breaks. In rejecting Sacred Heart's argument that missed rest breaks should not trigger overtime, the court explained:
As noted by WSNA, if this court were to accept Sacred Heart's argument, Sacred Heart would be incentivized to employ fewer nurses for each shift, relying on those nurses to bear a heavy burden on busy days.  In contrast, compensating employees who forgo their rest periods with overtime pay will help to ensure that employers continue to provide these breaks to their employees.
For registered nurses who often spend busy 12-hour shifts on their feet making critical medical judgments for their patients, the need for rest breaks is even more critical.  As the court explained:
Rest periods are mandatory and promote employee efficiency. 29 C.F.R. § 785.18.  Further, rest periods help ensure nurses can maintain the necessary awareness and focus required to provide safe and quality patient care.
The court did not uphold the trial court's award of double damages because it concluded there was a "bona fide" legal dispute that exempted the employer from the additional penalty. However, no employer will have that excuse going forward.  Employers who fail to pay for missed rest breaks will face claims for double damages, attorney's fees and costs.
Short URL: https://www.thestand.org/?p=22490
Posted by
David Groves
on Apr 10 2013. Filed under
LOCAL
. You can follow any responses to this entry through the
RSS 2.0
. Both comments and pings are currently closed.