Our 'fracture critical' economy, Quincy rules, Apple's gross…
Wednesday, May 29, 2013
---
EVERGREEN STRIKE
► In today's Olympian — Student services workers at Evergreen go on strike — Student services employees at The Evergreen State College in Olympia went on strike Tuesday after failing to reach an agreement with administrators regarding firing procedures and pay. The 57 Evergreen employees, which include resident advisers, academic counselors and athletic coaches, were joined by a few hundred supporters from the Washington Federation of State Employees. The strike follows six days of unsuccessful mediation.
ALSO at The Stand — WFSE strike at Evergreen shuts down college
---
INFRASTRUCTURE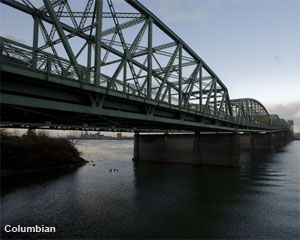 ► In today's Columbian — I-5 Columbia River bridge listed as 'fracture critical' — Both spans of the Interstate 5 Bridge over the Columbia River are considered "fracture critical" by the Oregon Department of Transportation, meaning if one crucial part of bridge sustains a big enough blow, the bridge could collapse. It's a designation the bridge shares with many bridges in both Oregon and Washington, as well as the I-5 Skagit River Bridge that collapsed Thursday evening.
► In today's Seattle Times — Seven low highway bridges in state hold similar risks to Skagit span — Washington state has seven other highway bridges with clearances as low as the I-5 Skagit River bridge, where an overheight load destroyed one of four spans last week. That fact suggests that without tougher oversight of cross-state hauling, the same kind of accident could happen again.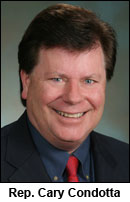 ► In today's Seattle Times — So much for that bridge wake-up call (by Danny Westneat) — Rep. Cary Condotta (R-East Wenatchee) says that a push for raising the gas tax to boost infrastructure due to this calamity is "a joke." In Republicanville, circa 2013, you're an idiot if a pancaked bridge leads you to suspect some of our bridges might be a little shaky and in need of work. Which makes the Seattle Section of the American Society of Civil Engineers a pack of gibbering dolts, I guess. Republicans are blocking any new taxes for transportation, without offering up any plan of their own, all the while pooh-poohing a catastrophic bridge collapse to the point of musing on the idiocy of those who want to try to stop it from happening again.
► At Slog — GOP Rep. Orcutt shrugs off bridge collapse: '11 of the 12 bridge sections are still standing' — Rep. Ed Orcutt (R-Kalama), the ranking Republican on the house transportation committee, objects to any effort to "leverage more tax dollars." The problem is, 92% of a bridge isn't a bridge. And as a result, an I-5 corridor missing just 8% of one span is no longer a corridor.
► In today's Seattle Times — Skagit River bridge shows our future is collapsing, too (by Jon Talton) — I'm not optimistic that this most recent evidence of our failing infrastructure will be a wake-up call any more than the lethal Minneapolis bridge collapse of 2007. An $8.5 billion transportation bill is bottled up in Olympia. The critical Columbia River Crossing is stymied because some in Vancouver are afraid of light rail. In the other Washington, the misbegotten culture of austerity and sequester is making it impossible to do much more than tread water, if that.
---
STATE GOVERNMENT
► In today's (Everett) Herald — Balancing long-term care, education needs (by Brendan Williams) — Whether there is additional revenue or not to help cover the Supreme Court's McCleary decision mandating more K-12 spending, the question is how this education tsunami can be reconciled with another — the coming age wave. Washington's long-term care trajectory is unsustainable, economically and morally.
---
LOCAL

► At ITFglobal.org — ITF makes formal complaint to Mitsui over Vancouver lockout — The International Transport Workers' Federation has reiterated its and its member unions' continuing concern over the unacceptable lockout of workers at the Port of Vancouver, Washington State, USA. The Federation laid out its views on the dispute in a formal complaint to Masami Iijima, president and CEO of Mitusi Limited, which owns United Grain Corporation, the company at the centre of the lockout.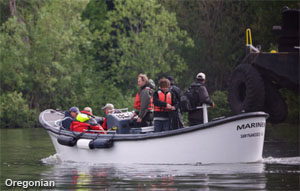 ► In today's Oregonian — Coast Guard referees as longshore union protests grain lockout in boats — Tugboats with non-union crew carrying river pilots and Coast Guard patrol boats maneuver on the Columbia and Willamette rivers as part of a cat-and-mouse game, all but unseen from land, that can quickly turn hostile. Longshore workers, locked out of Portland and Vancouver grain terminals in a bitter labor dispute, are taking to the water to confront the pilots as well as the tug crews and replacement workers they call scabs. The Coast Guard acts as referee, protecting the flow of trade, the rights of the protesters and the safety of all.
► In the (Ellensburg) Daily Record — Impasse between KVH Hospital and nurses — Kittitas Valley Healthcare has declared an impasse in negotiations with its nurses and will implement its latest offer without a vote. The Washington State Nurses Association, which represents more than 100 nurses at KVH, has been in contract talks for 18 months. Under the hospital's last offer, nurses would get 0.5% to 1% wage increases only if the organization meets a 3.4% operating margin. Nurses who picketed KVH in January said tying profits to pay increases was their biggest concern with the offer.
► In today's Spokesman-Review — City braces for budget cuts despite strong sale taxes — Spokane is collecting sales taxes like it hasn't since before the recession. Even so, city officials are preparing for another multimillion-dollar deficit in 2014. That would be on top of five years of gloomy budgets that forced program cuts and worker concessions.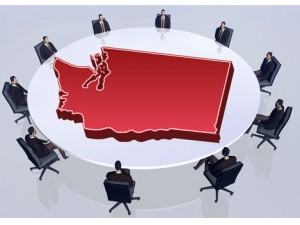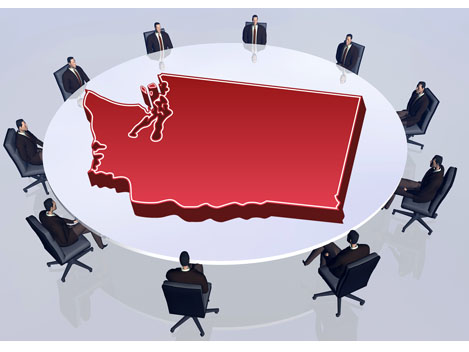 ► In the Columbia Basin Herald — Quincy top spot for distribution centers, according to study — Companies looking to build new distribution centers might give Grant County a closer look after a recent study listed Quincy as the most economical site for operating warehouses in the West. The Boy Company, based in New Jersey, compared the cost of operating a distribution warehouse in 29 key intermodal cities in the Western United States and Western Canada. Quincy had the lowest annual operating cost, according to the study.
EDITOR'S NOTE — Oh, no! More good news about the business climate in Washington State?! Somebody call Richard Davis so he can start doing his usual damage control.
► In today's Tri-City Herald — Factory for world's fastest cars breaks ground in Richland — SCC North America founder Jarod Shelby could have built the headquarters for the nation's only supercar manufacturer anywhere he wanted. He has dealerships in Dubai, Shanghai and London. On Tuesday, Shelby, a Tri-City native, "stayed loyal" to his roots as he broke ground on a manufacturing facility in West Richland. Officials estimate the facility could create 54 jobs with a median wage of $40 per hour.
EDITOR'S NOTE — "Paging Mr. Davis. Paging Mr. Davis."
---
BOEING
► In today's (Everett) Herald — Boeing to begin Air Force tanker assembly in June — The Air Force's first KC-46 aerial-refueling tanker will take shape in late June inside Boeing's factory at Paine Field. That's when Boeing will load into place the aircraft's wing spar, the first tangible sign that KC-46 production is underway.
---
IMMIGRATION REFORM
► In today's News Tribune — Farming: Poster child for immigration reform (editorial) — Despite all the complaints about partisan gridlock in Congress, Senate Republicans have joined Democrats to produce an artfully negotiated immigration reform package. The country needs this legislation — but that doesn't guarantee it will clear the House. Hard-line Republicans in that chamber are still grumping about amnesty and demanding a hermetically sealed border before they'll consider giving some kind of legal status to the estimated 11 million people living in this country illegally. There's common ground to build on, though: Even in the House, many Republicans recognize the need to legalize the status of the workers who harvest crops, slaughter livestock, cultivate nurseries and otherwise keep American agriculture in business.
► At TPM — Reid: It will be 'pretty easy' to get 60 votes for immigration reform — Senate Majority Leader Harry Reid (D-NV) isn't worried about rounding up 60 votes for legislation to overhaul the nation's immigration system.
---
NATIONAL
► In today's Washington Post — Defense workers begin receiving furlough notices — The Department of Defense has begun delivering furlough notices to civilian employees, setting in motion a chain of actions that will result in hundreds of thousands of Defense workers losing time on their jobs. Some 750,000 Defense employees face up to 11 days of furlough beginning July 8 owing to automatic budget cuts mandated by sequestration.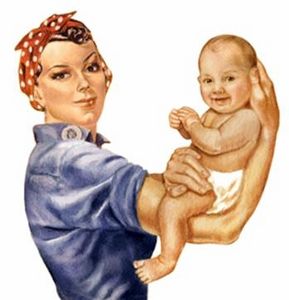 ► From AP — Mothers now top earners in 4 of 10 U.S. households — America's working mothers are now the primary breadwinners in a record 40 percent of households with children — a milestone in the changing face of modern families, up from just 11 percent in 1960.
► At TPM — Walmart pleads guilty to dumping hazardous waste into sewers — Wal-Mart entered the plea in federal court in San Francisco to misdemeanor counts of negligently dumping pollutants from Walmart stores into sanitation drains across California and Missouri. As part of the plea, the company will pay $81 million.
► In today's Seattle Times — Off food stamps and employed — with taxpayers' help — Washington's food-stamp program has helped thousands find jobs and get off public assistance through a federally funded employment-training program. A bill in the U.S. House calls for replicating that program nationally — even as lawmakers weigh food-stamp spending cuts.
---
TODAY'S MUST-READ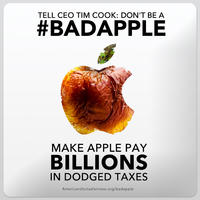 ► In today's Washington Post — Apple's U.S. revenue should be taxed (by Harold Meyerson) — The system of sovereign nation-states has become a plaything for big business in the age of globalization and digital communication. The world is full of places with dirt-cheap labor, low or no taxes and scant or ­non-existent regulation. It's also full of jurisdictional gaps between and among nations — as Apple has discovered to its glee. … The solution may be to tax corporations on their revenue rather than their profits. If Apple gets 60% of its revenue from sales in the United States, Apple should pay U.S. taxes on that revenue. Let France collect taxes from Apple on its sales in France, China on its sales in China and so forth. Taking production and the location of corporate headquarters out of the equation would end the noxious practices of placing factories where the taxes are lowest and creating dummy subsidiaries to funnel profits through low-tax countries.
EDITOR'S NOTE — Hmmm. Taxing gross receipts instead of profits? Who'd a thunk it?
---
The Stand posts links to Washington state and national news of interest every weekday morning by 10 a.m.
Short URL: https://www.thestand.org/?p=24131
Posted by
David Groves
on May 29 2013. Filed under
DAILY LINKS
. You can follow any responses to this entry through the
RSS 2.0
. Both comments and pings are currently closed.