Fallen bridge fallout, workers' comp cuts, NLRB, IBT eyes AA…
Tuesday, May 28, 2013
---
INFRASTRUCTURE

► From AP — Bridge collapse a major break in trade corridor — For farmers, business owners and government officials up and down the West Coast, Washington's bridge collapse on I-5 represents much more than a close brush with tragedy. As much as $20 billion in freight travels to and from Canada and along the busy north-south corridor each year.
ALSO at The Stand — I-5 bridge collapse 'a sober reminder' of Washington State's crumbling infrastructure
► In Sunday's (Everett) Herald — In wake of bridge collapse, transportation bill still stuck — With jarring images of twisted steel and submerged vehicles from Thursday's bridge collapse fresh in the public's mind, a group of lawmakers is trying to raise billions of dollars for transportation with a 10-cent increase. They hope miles of backups and piles of lost income caused by the severing of the state's signature north-south highway will dissolve the political gridlock that's lingered for weeks.
► In the Columbian — Bridge collapse doesn't sway CRC opponents — "The bridge was damaged by a truck," said state Sen. Ann Rivers (R-La Center). "It's not like it randomly fell into the river. It was the result of a structural assault from a truck. We don't have that situation down here."
► At PubliCola — Isn't it weird that…? —  Now State Republicans are reprimanding the Democrats for not "getting serious" about transportation when the Democrats have passed a package out of the transportation committee that would fund transportation fixes while the Republicans have balked.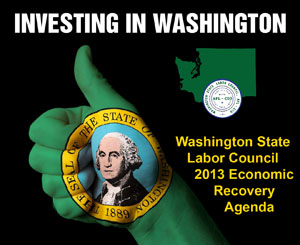 ► In today's News Tribune — SR 167: A job-creating bridge waiting to be built (editorial) — The extension has been planned for more than 30 years. But the concrete isn't there – which means that Pacific Rim exporters cannot smoothly move their freight past the port, and Washington farmers and manufacturers cannot smoothly move their goods to the port. The obstruction has been costing the state tens of thousands of high-paying jobs.
► In today's Washington Post — Many don't know how much they pay for roads, survey finds — As Congress continues the search for a new way to fund the nation's roads and bridges, it turns out that many American taxpayers don't know how much they're paying for them now. Forty percent of those who participated in an advocacy group's survey said they didn't know, and a quarter of all those surveyed estimated that they paid twice as much as the $46 that the FHA said was the average monthly gas tax paid by households in 2011.
---
WORKERS' COMPENSATION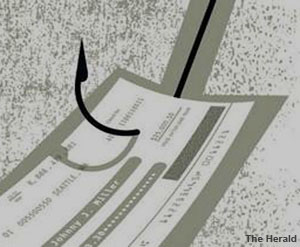 ► In Sunday's (Everett) Herald — Lump sum not in interest of injured workers (by SCLC President Darrell Chapman) — The truth is that Washington's workers' compensation system is recovering quite nicely as the economy recovers. The only "emergency" here is that business lobbying groups see the window of opportunity for cutting benefits is closing at the same time…. The best way to cut costs is to prevent injuries by promoting safe workplaces, not by dangling big checks in front of desperate people in a game of "Let's Make a Deal." Ironically, that's the very game that's being played behind closed doors in Olympia right now.
► At Slog — Seattle Times lies to its readers in advocating a workers' comp crisis that doesn't exist — If businesses really want to reduce their workers' compensation premiums they should focus on making their workplaces safer. But to argue that we need to reduce benefits in order to stave off rate increases that are unlikely to come, is simply dishonest.
---
STATE GOVERNMENT

► In the News Tribune — Inslee's jobs plan has changed since the campaign — The wide-ranging jobs plan Gov. Jay Inslee pitched while running for governor is still a work in progress, but some of his ideas are taking shape at a state agency he dubbed "dysfunctional" on the campaign trail.
► In today's Olympian — Early forecast could help lawmakers end on time — As lawmakers work overtime in Olympia to finalize a new two-year spending plan, some want to begin budget negotiations earlier in the future to help prevent special sessions like this one.
---
BOEING
► From AP — S.C. Boeing exec sends workers anti-union email — "I firmly believe a union is not in your best interest, nor is it in the best interest of our company, our BSC site, our customers, nor our community," wrote Jack Jones. general manager of the North Charleston plant.
---
N.L.R.B.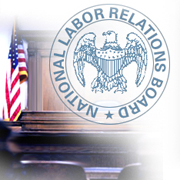 ► In today's NY Times — The fight over recess appointments (editorial) — Because of the Republicans' antagonism to unions, it is likely that Senate Republicans will keep the NLRB inoperable by preventing a majority from being confirmed. … If allowed to stand, the two court decisions, both of which hinge on the definition of "recess," could jeopardize more than 900 rulings by the board. As the dissenting opinion in the Third Circuit case said, the point of recess appointment is to allow "vacant offices to be filled in order to keep the machinery of government running." The Supreme Court should agree to hear argument on this crucial question and overturn these rulings.
► At Huffington Post — NLRB member Flynn resigns after leak findings — Terence Flynn, a recess appointee of President Obama and a conservative on the liberal-majority board, quietly tendered his resignation to the president and the board after investigators found that he had leaked sensitive board information to outside lawyers.
► In the WSJ — Obama renominates Solomon as NLRB's top lawyer — Lafe Solomon is perhaps best known for signing off on an unfair labor practice complaint the agency filed against Boeing Co. in a union dispute, setting off months of backlash from Republicans and business groups who said the agency exceeded its authority and was trying to bolster labor unions.
---
NATIONAL
► In the NY Times — High end health plans scale back to avoid 'Cadillac tax' — While most of the attention on the Obama administration's health care law has been on providing coverage to tens of millions of uninsured Americans by 2014, workers with employer-paid health insurance are also beginning to feel the effects. Companies hoping to avoid the tax are beginning to scale back the more generous health benefits they have traditionally offered and to look harder for ways to bring down the overall cost of care.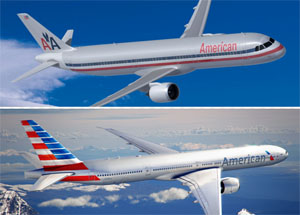 ► From AP — Teamsters seek toehold at American Airlines — Teamsters officials said Tuesday that they filed a petition with a federal labor agency to force an election against the Transport Workers Union to represent mechanics at American Airlines. The Teamsters union is also seeking to represent mechanics at US Airways, who are currently represented by the machinists' union. The Transport Workers and the International Association of Machinists and Aerospace Workers said this month they would share representation of mechanics and other ground workers after American combines with US Airways. That plan, however, would be upset if either loses an election to the Teamsters.
► From AP — Nike says it is investigating 'serious allegations' from Cambodia factory — At least 23 workers in Cambodia were hurt in the confrontation when police using stun batons ended the protest over pay at a factory that is contracted with Nike. About 3,000 mostly female workers had blocked a road outside their factory.
► From AP — Amazon workers in Germany stage strike — Amazon's German workers are staging a one-day "warning" strike in a push for higher wages.
► In today's Washington Post — Colleges enter debate on factory safety — Pressed by students, schools and universities try to police who makes clothes that carry their names.
---
TODAY'S MUST-READ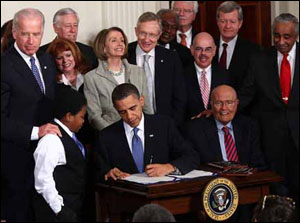 ► In the NY Times — The Obamacare shock (by Paul Krugman) — The Affordable Care Act goes fully into effect at the beginning of next year, and predictions of disaster are being heard far and wide. No doubt there will be problems, as there are with any large new government initiative, and in this case, we have the added complication that many Republican governors and legislators are doing all they can to sabotage reform. Yet important new evidence — especially from California, the law's most important test case — suggests that the real Obamacare shock will be one of unexpected success.
---
The Stand posts links to Washington state and national news of interest every weekday morning by 10 a.m.
Short URL: https://www.thestand.org/?p=24078
Posted by
David Groves
on May 28 2013. Filed under
DAILY LINKS
. You can follow any responses to this entry through the
RSS 2.0
. Both comments and pings are currently closed.