Public works grab, immigration fast, GOP's Supremes, 20 years…
Tuesday, July 2, 2013
---
STATE INFRASTRUCTURE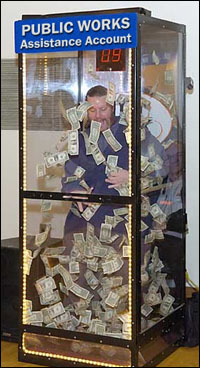 ► In today's News Tribune — Public works money grab helped solve budget puzzle — How did the Legislature solve its budget puzzle? Good news from economists about the state's revenue outlook helped. So did decisions to close two tax exemptions opened or widened by court decisions. Bigger than both was federal funding through the Affordable Care Act that replaced state money. But the largest slice of the solution, a bit bigger than the bailout from Obamacare, was an infusion of money from the Public Works Assistance Account, which finances water, sewer and street projects by making low-interest loans, mostly to cities and utilities. Because of the Legislature's $354 million grab, no new loans will go out this year.
► In today's (Everett) Herald — Building the state's future (editorial) — The absence of a transportation-revenue package was a humongous sin of omission. While regional labor, business and local governments coalesced around Rep. Judy Clibborn's proposal for $7.8 billion in expenditures over 12 years, Republicans in the state Senate balked. The outside push was bipartisan, the inside game was all R-vs.-D politics. Cry "gas tax" (or any tax, for that matter) and let loose those-are-fighting-words' Republicans. Nobody likes taxes, but ignoring a crumbling infrastructure exacts its own cost.
► In today's Seattle Times — State Senate deadlock kills Columbia River Crossing — Just months before construction was to begin, a plan to build a new bridge with light rail across the Columbia River, connecting Vancouver with Portland, died amid Republican opposition.
► In today's Columbian — CRC begins close-out phase of Vancouver office — The CRC spent more than $170 million in planning. The project office includes about 96 workers. Many are private consultants, some could be transferred to other state agencies, and others may end up without a job.
► In today's Columbian — Officials adjust focus to a future bridge replacement — State Rep. Ann Rivers (R-La Center), who was instrumental in blocking the CRC project, said she didn't know how long it would take to come up with another bridge replacement plan, adding: "time is not my primary concern."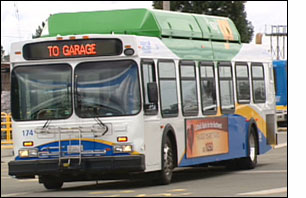 ► In today's Seattle Times — Metro faces cuts as funds dwindle — King County says its ability to provide full transit service next year has been thrown into limbo, after the state Senate adjourned without acting on a proposed county tax to fund transit and roads. In a few weeks, Metro Transit will organize public outreach to explain which routes might be cut or reduced beginning in mid-2014.
► In today's Yakima H-R — Water plan money called a 'home run' — Washington Ecology Director Maia Bellon describes as a "home run" the more than $130 million in state funding the Legislature approved over the weekend for an ambitious plan to meet future water needs for farmers, fish and communities in the Yakima River Basin.
---
LOCAL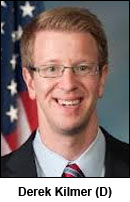 ► In today's Peninsula Daily News — Rep. Kilmer to fast over immigrant rights — Rep. Derek Kilmer said he will fast today in solidarity with immigrant-rights activists in Seattle and Forks to prod Congress into passing immigration reform — and demand that President Barack Obama suspend deportations.
ALSO at The Stand — Labor joins immigration reform fast Tuesday
► In today's Oregonian — Daimler Trucks workers strike over wages at Swan Island Portland plant — On Monday, workers went on strike, idling the Swan Island plant in North Portland that employs 725 union members and makes as many as 30 Western Star trucks a day. The strike vote speaks to confidence among workers in a slowly recovering economy and a willingness to push back when companies try to set terms.
---
WILDFIRES
► In today's NY Times — Experts see new normal as hotter, drier West faces huge fires — One of the deadliest wildfires in a generation vastly expanded Monday to cover more than 8,000 acres, sweeping up sharp slopes through dry scrub and gnarled piñon pines a day after fickle winds and flames killed 19 firefighters.
► In today's Yakima H-R — Okanogan-Wenatchee resources have grown, but budget cuts worrisome for Forest Service — Mandatory federal cuts have raised questions about the U.S. Forest Service's ability to respond to fires just as wildlands across the region are warming up and drying out.
---
NATIONAL
► In today's NY Times — Big companies paid fraction of corporate tax rate — The biggest, most profitable American companies paid only a fraction of the taxes they would owe under the official corporate rate, according to a new GAO study. Using allowed deductions and legal loopholes, large corporations enjoyed a 12.6% tax rate far below the 35% tax that is the statutory rate imposed by the federal government on corporate profits.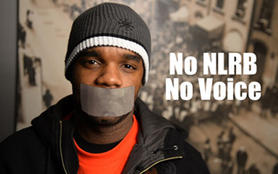 ► At AFL-CIO Now — Give us 5 NLRB members — In several actions around the country Tuesday — including a rally outside the U.S. Chamber of Commerce headquarters in Washington, D.C. — working families and their allies will tell the U.S. Senate it's time to confirm President Obama's bipartisan package of five nominees to the National Labor Relations Board. Congress is due back to work July 8 and the nominees — three Democrats and two Republicans — must be confirmed before August, when the term of one of the current NLRB members ends and the board will be without a quorum.
► In today's Washington Post — Federal worker unions make push to stop defense furloughs — The Federal Workers Alliance, which includes 20 labor groups, is asking lawmakers to take further action to eliminate the unpaid leave, which would affect an estimated 650,000 Defense employees as a result of the government-wide spending cuts known as the sequester.
► At AFL-CIO Now — BART workers on strike as contract expires with no deal — After forgoing pay raises for five years and making $100 million in concessions four years ago to help the Bay Area Rapid Transit system through rough economic times, about 2,500 BART workers are on the picket lines throughout the San Francisco Bay area after their contracts expired.
► In today's NY Times — North Carolina's deep cut to jobless benefits takes effect amid protests — The far-reaching changes enacted by the Republican-controlled legislature in February decreased the maximum benefit payout by more than one-third, making the state ineligible for about $700 million in federal aid. The measure also reduced the number of weeks residents can receive unemployment aid.
► At AFL-CIO Now — Rhode Island moves step closer to paid family leave — The Rhode Island State Senate passed legislation that would grant 80% of the state's workers access to paid family leave, allowing them to take paid time off for a new child or to care for family members. If it passes the House, Rhode Island would become the third state, after California and New Jersey, to offer such a plan.
ALSO at The Stand — Tacoma Paid Sick Days campaign kicks off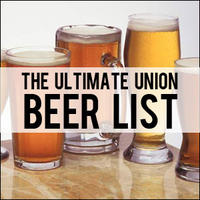 ► At Labor411.org — The Ultimate Union Beer List — For your 4th, check out this list of beers and ales made by members of the International Association of Machinists and Aerospace Workers (IAM), the International Brotherhood of Electrical Workers (IBEW), the International Brother of Teamsters (IBT), the United Autoworkers (UAW) and the United Food and Commercial Workers (UFCW).
► At The Onion — Progressive charter school doesn't have any students — "We've established a structured yet free-thinking environment where the student is taken out of the equation entirely, and in fact is not allowed on school property," said Forest Gates academy president Diane Blanchard. "And the results, we think, speak for themselves." According to its budgetary records, Forest Gates has so far received approximately $80 million in public funding from the state of Georgia.
---
TODAY'S MUST-READ
► At Huffington Post — The Republicans of the Supreme Court (by Robert Reich) — Supreme Court justices are appointed for life in order to ensure their independence from politics. But when it comes to the core political strategy of the Republican Party, the five Republican appointees are, in effect, an extension of the GOP.
---
T.G.I.T.
► The Entire Staff of The Stand is taking the rest of the week off. We will be celebrating our nation's birth and our 20th wedding anniversary. This one goes out to our beautiful bride, with whom we can't wait to see what the next 20 years will bring…
---
The Stand posts links to Washington state and national news of interest every weekday morning by 10 a.m.
Short URL: https://www.thestand.org/?p=25116
Posted by
David Groves
on Jul 2 2013. Filed under
DAILY LINKS
. You can follow any responses to this entry through the
RSS 2.0
. Both comments and pings are currently closed.