Raising wages & citizens, Boeing profits, dumbed down debate…
Wednesday, October 23, 2013
---
TODAY'S MUST READ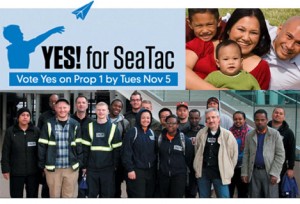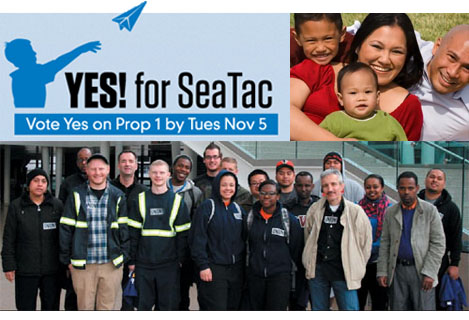 ► At CNN.com — How to raise wages — and citizens (by Eric Liu) — In a town not far from me, a municipal ballot measure has become a national bellwether. The citizens of SeaTac, a working-class community that includes the major airport for the Seattle-Tacoma area, will vote next month on whether to establish a $15 minimum wage for hospitality and transportation workers.
What's notable in SeaTac is that the people who live here are not pawns in anyone's game. For over three decades, workers in the United States found that as their economic fortunes declined, so did their civic clout. Now, everyday citizens in and around SeaTac who have endured constant economic insecurity are finding their voice and learning to ask in public whether they should accept as normal a life where working multiple jobs still can't push a family out of poverty.
---
BOEING
► From AP — Boeing delivers big 3Q profit; raises full year guidance; will boost 787 production — Boeing said Wednesday that its net income rose 12 percent in the third quarter as deliveries of commercial planes continue to accelerate. It raised its profit guidance for the full year.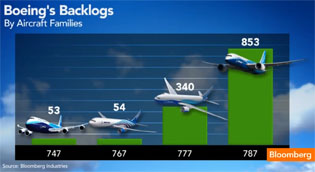 ► From Bloomberg — Boeing raises 2013 forecast as jetliners drive profits — Revenue and free cash flow are surging as Boeing speeds the production tempo for single-aisle 737s, wide-body 777s and 787 Dreamliners to take advantage of demand for more fuel-efficient jets. Commercial planes are helping take up any slack from a slowdown in military sales as U.S. defense spending shrinks. The planemaker boosted operating margins at its commercial airplane unit to 11.6 percent, from 9.5 percent a year earlier.
---
STATE GOVERNMENT
► In today's Spokesman-Review — Rep. Larry Crouse, Spokane Valley GOP lawmaker, retires — Republican Larry Crouse, the most senior Republican in the House, will retire after 19 years in the Legislature, likely setting off a rush of GOP hopefuls in the Spokane Valley district. He announced Tuesday he plans to retire Dec. 31, halfway through his current term, because of health problems that kept him away from the Legislature for much of the 2013 sessions.
► In today's Columbian — Democrats Moeller, Wylie, Cleveland say revived CRC faces long odds — State legislators from Vancouver's 49th Legislative District, who have long supported the Columbia River Crossing project, appear to view the scaled-back, Oregon-led CRC as a long shot.
► In today's Seattle Times — State asking federal workers to return unemployment benefits — Washington state is seeking roughly $500,000 from about 900 federal employees who received unemployment benefits during the government shutdown and will soon get back pay.
---
LOCAL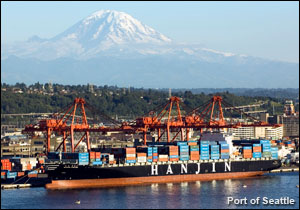 ► In today's Seattle Times — With Port of Seattle just at half capacity, terminal operators want talks — Faced with continuing decline at its seaport, the Port of Seattle has agreed to discuss restructuring business agreements with the companies that operate its terminals. The operators have long-term leases with the Port of five to 15 years, but if the discussions are approved, almost every aspect of the Port's business with shippers and terminal operators would be back on the table, including pricing, hours, infrastructure improvement, and which terminals remain in use.
---
OBAMACARE
► At Think Progress — How Obamacare will save the federal government $190 billion — Lower than projected premiums under the Affordable Care Act will save the federal government $190 billion over 10 years and increase the law's deficit reduction by 174 percent to almost $300 billion, a new analysis from the Center for American Progress has found.
► In The Hill — Poll: Obamacare approval ticking up — Public support for the healthcare law ticked up slightly in a Gallup poll released Wednesday, the second survey in a week to record the trend.
EDITOR'S NOTE — And that's pretty much all the Obamacare news I could find online today.
---
NATIONAL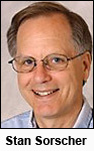 ► At Huffington Post — The trillion-dollar money pump for the 1% (by SPEEA's Stan Sorscher) — I saw the movie Inequality for All, where Robert Reich explains the depth and meaning of inequality in America. He paints a compelling picture. Reich sets up the movie with a teaser: "Something happened in the mid-'70s." Indeed, something did happen. For one thing, since then workers' wages as a fraction of the total economy have lagged by over a trillion dollars per year. If workers' wages had kept up with gains in productivity since the mid-70's, wages would be double what they are now. Most new income goes to the top 1 Percent.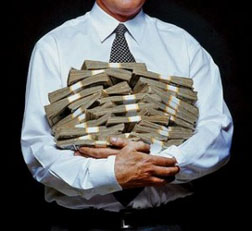 ► At AlterNet — Billion dollar paycheck? 10 CEOs in America break all records for executive pay — For the first time ever, the 10 highest-paid chief executives in the U.S. all received more than $100 million in compensation and two took home billion-dollar paychecks, according to a leading annual survey of executive pay. "I have never seen anything like that," said the report's author "Usually we have a few CEOs at the $100m-plus level but never the entire top 10."
► In today's Wall Street Journal — House Republicans drafting immigration measures — House Republicans' approach to overhauling the immigration system piece by piece so far hasn't included any bills tackling the problem of what to do with the 11 million illegal immigrants already living in the U.S. That could change soon.
► At Salon — Chamber of Commerce slowly backs away from 'comprehensive immigration reform' — Chamber President Tom Donohue is sounding more amenable to the House conservatives' approach to immigration reform: splitting up enforcement provisions (easily passed in the House) from legalization provisions (not as easily), and not allowing a conference committee to merge the proposals.
► In today's NY Times — The United States, falling behind (editorial) — Recent data showing American students and adults lagging behind their peers abroad in terms of important skills suggest that the long-predicted peril has arrived.
---
INTERNATIONAL TRADE

► At Politico — Does President Obama have chops to wrap up his trade deals? — Republicans see little evidence that Obama is prepared to commit the political capital to win approval of trade promotion authority, legislation many believe is critical to the negotiation of trade deals. The biggest battle Obama could face there is with fellow Democrats because of their close ties to union groups who see trade deals as vehicles for companies to ship jobs overseas.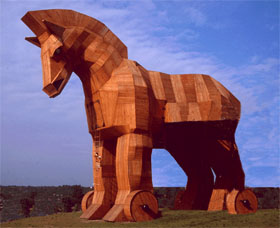 EDITOR'S NOTE — Once again, the trade debate is dumbed down by the commercial press. "The opponents are the protectionist unions who control the Democrats." How about the fact that Americans overwhelmingly oppose NAFTA-like trade agreements? All you have to do is look around you — at the U.S. economy, at wage stagnation, at growing income inequality — to see that the promises of "free trade" advocates were false. Why would America double down on failure?
And how about the fact that the Trans-Pacific Partnership isn't even a trade agreement. It's a "Corporate Trojan Horse" with 29 chapters, and only five of them have to do with trade. The other 24 chapters either handcuff our domestic governments, limiting food safety, environmental standards, financial regulation, energy and climate policy, or establishing new powers for corporations.
► At AFL-CIO Now — 9 things you didn't know about our trade deficit with China — In 2001, China joined the World Trade Organization (WTO). America's workers have felt the consequences ever since. A new report from the Economic Policy Institute examines the primary result in the United States of China's entry into the WTO, a massive increase in the trade deficit between the two countries, favoring China. The report's author, Robert E. Scott, concludes that the trade deficit with China drives down wages and benefits in the United States and eliminates good jobs for U.S. workers. Check out nine facts from the study you might not know about.
---
The Stand posts links to Washington state and national news of interest every weekday morning by 10 a.m.
Short URL: https://www.thestand.org/?p=27544
Posted by
David Groves
on Oct 23 2013. Filed under
DAILY LINKS
. You can follow any responses to this entry through the
RSS 2.0
. Both comments and pings are currently closed.