'Down to the wire,' MIAngel, floppy Obamacare…
Tuesday, October 22, 2013
---
GROCERY DEAL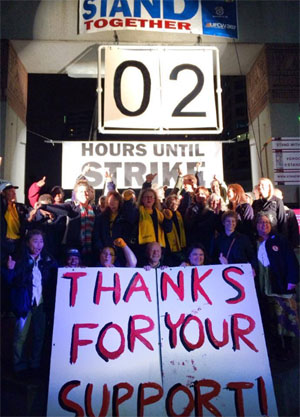 ► In today's (Everett) Herald — Tentative deal dodges grocery strike — A strike by thousands of workers at four major grocery chains was averted Monday when the two sides announced a tentative agreement on a new multi-year contract. "Things have been intense for months. They were intense down to the wire," said union spokesman Tom Geiger. "The signs were in the trunks. Things were as close as it can get."
ALSO TODAY at The Stand — Tentative agreement averts grocery strike — WSLC President Jeff Johnson: "Our hats are off to the rank-and-file grocery workers, the union leaders and staffers, and the community who stood up for workers everywhere and said 'enough is enough, it is time to take back the middle class'."
MORE COVERAGE in today's Peninsula Daily News, (Tacoma) News Tribune, and Seattle Times.
---
ELECTION
► At Crosscut — Money and moderation: The battle for a key State Senate seat — ALEC is the American Legislative Exchange Council, and state Rep. Angel (R-Port Orchard) is its Washington chairwoman. ALEC is a national conservative organization consisting of state legislators and corporate interests that collaborate on creating "model bills" to be pushed in individual states.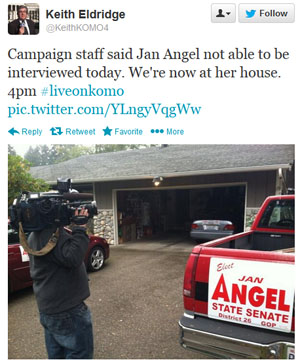 ► In today's News Tribune — Jan Angel keeping press at arm's length as campaign winds down — Rep. Jan Angel is declining to comment publicly on her campaign for state Senate. Set-up stories by the Associated Press and KUOW either quote her spokesman or her remarks at public forums. The AP, in fact, reported the spokesman said she would do no more interviews before the election. The Kitsap Sun got a no-comment as well and did a weekend piece about the silence. What gives?
EDITOR'S NOTE — Perhaps, if the candidate was speaking publicly about what she would do as State Senator, we would learn that she — as State Chairwoman of the American Legislative Exchange Council — would bring to Washington state ALEC's nationwide 2014 push to shift public pensions to 401(k)-style defined-contribution plans. But probably, her plan is to just let the money talk for her…
► In today's Seattle Times — Angel, Schlicher state Senate race leaps past $2 million mark — The race for the 26th District state Senate seat is looking like a campaign for Congress with more than $2.5 million flowing into the contest. It's a record for a state Senate seat.
► In today's Olympian — I-522: New poll shows big swing in voters' view of GMO labeling — Under an onslaught of television ads paid by agribusiness and food industry, the Yes on 522 campaign saw its huge margin of support for labeling genetically engineered foods slip dramatically in a single month, according to The Elway Poll released Monday.
ALSO at The Stand — Why the WSLC supports Initiative 522 (by Nicole Grant)
► In today's Oregonian — Oregon's top health care union launches 5 ballot measures targeting hospital pricing, quality — A union representing health care workers on Monday filed five ballot measures with the Secretary of State's office targeting hospital pricing, executive salary and transparency. SEIU Local 49 filed the measures for the November 2014ballot after years of trying to make progress in the Legislature, and getting "roughly bupkis," says Felisa Hagins, the local's political director. The measures will be pursued in a campaign called "Act Now for a Healthy Oregon."
EDITOR'S NOTE — I'm fairly sure that Washington Legislature has also delivered "roughly Bupkis" on the subject.
---
OBAMACARE
► In today's Olympian — Wash. Healthplanfinder reports 35,528 health enrollees, plus 40,400 completed applications in queue — As problems continue nationally with federally run health-insurance exchanges and President Obama is admitting flaws with the web site, Washington's state-run Healthplanfinder site is still making steady, modest headway getting people signed up for coverage in 2014.
► In today's Peninsula Daily News — State among leaders in Obamacare sign-ups — The Washington Health Benefit Exchange, set up for uninsured residents to sign up for insurance plans under the federal Affordable Care Act, is among the nation's leaders, an exchange spokeswoman said Monday.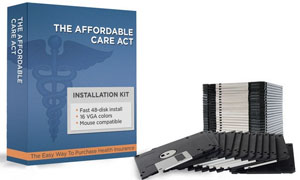 ► In The Onion — New, improved Obamacare program released on 35 floppy disks — President Obama noted that the updated Obamacare software is mouse-compatible and requires a 386 Pentium processor with at least 8 MB of system RAM to function properly. "Just fire up MS-DOS, enter 'A:\>dir *.exe' into the command line, and then follow the instructions to install the Obamacare batch files — it should only take four or five hours at the most. You can press F1 for help if you run into any problems. And be sure your monitor's screen resolution is at 320 x 200 or it might not display properly."
---
LOCAL
► In the PS Business Journal — Argentina airline to purchase 20 Boeing 737s — Boeing Co. said Aerolineas Argentinas, the flag carrier of Argentina, has agreed to buy 20 737-800 airplanes, with a list price value of $1.8 billion.
► From AP — Two new Washington state ferries under construction — Two new Washington state ferries designed to carry 144 cars in the medium-size Olympic class are taking shape at Vigor Shipyards, the former Todd shipyard. The Tokitae is scheduled for delivery in February and the Samish at the end of next year. A third Olympic-class ferry is planned but unfunded, the WSF says.
► In today's (Everett) Herald — Everett lawmaker Marko Liias has shed about 150 pounds — If you've bumped into Rep. Marko Liias (D-Everett) lately and concluded the state lawmaker is half the man he used to be, you'd be just about right.
---
NATIONAL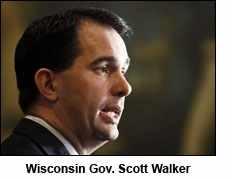 ► In today's Christian Science Monitor — Judge: Stop enforcing Gov. Walker's unconstitutional anti-union laws — A Madison judge on Monday found Wisconsin labor relations officials in contempt for enforcing parts of Gov. Scott Walker's contentious bargaining restrictions despite a ruling that they're unconstitutional, clearing the way for hundreds of school district and municipal worker unions to negotiate with their employers again.
► At AFL-CIO Now — Unions, BART reach tentative agreement — An agreement has been reached and 2,500 Bay Area Rapid Transit (BART) workers are back on the job this morning. The tentative agreement was announced by leaders of the Amalgamated Transit Union (ATU) Local 1555 and SEIU Local 1021 late Monday night.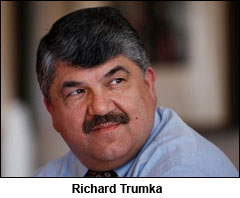 ► At Huffington Post — AFL-CIO to Democrats: We'll work to end your career if you vote to cut Social Security or Medicare — With fresh Capitol Hill budget battles on the horizon, the head of the leading labor federation planned to issue a blistering warning to unions' Democratic allies on Monday, saying the AFL-CIO would "never stop working" to end the political careers of Democrats who cut entitlement programs. "No politician … I don't care the political party … will get away with cutting Social Security, Medicare or Medicaid benefits. Don't try it," said AFL-CIO President Richard Trumka.
► In The Hill — GOP approval ratings reach record lows — As a result of the partial government shutdown, two things are clear: Republicans' approval ratings have reached record lows, and few people are satisfied with government in general.
► In today's NY Times — Delayed jobs report: U.S. added just 148,000 jobs — The report from the Labor Department is based on data collected before the recent government shutdown even started, so it doesn't factor in the recent furloughs. Adding to the uncertainty, the coming data releases will be delayed, making it difficult to get an accurate picture of the economy.
► In today's Jersey Journal — Jersey City mayor signs paid sick time bill into law — Jersey City Mayor Steve Fulop this morning signed the city's paid sick time bill into law, and predicted that the measure will eventually be replicated statewide.
LEARN MORE about the latest Paid Sick Days campaign in Washington state at www.HealthyTacoma.net.
---
TODAY'S MUST-READ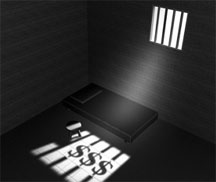 ► At Huffington Post — Prisoners of profit (special report) — The private prison industry has long fueled its growth on the proposition that it is a boon to taxpayers, delivering better outcomes at lower costs than state facilities. But significant evidence undermines that argument: the tendency of young people to return to crime once they get out, for example, and long-term contracts that can leave states obligated to fill prison beds. The harsh conditions confronting youth inside Youth Services Inyternational's facilities, moreover, show the serious problems that can arise when government hands over social services to private contractors and essentially walks away.
Those held at YSI facilities across the country have frequently faced beatings, neglect, sexual abuse and unsanitary food over the past two decades, according to a HuffPost investigation that included interviews with 14 former employees and a review of thousands of pages of state audits, lawsuits, local police reports and probes by state and federal agencies.
---
The Stand posts links to Washington state and national news of interest every weekday morning by 10 a.m.
Short URL: https://www.thestand.org/?p=27506
Posted by
David Groves
on Oct 22 2013. Filed under
DAILY LINKS
. You can follow any responses to this entry through the
RSS 2.0
. Both comments and pings are currently closed.