'Feeling extorted,' IAM rejects Boeing deal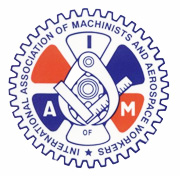 SEATTLE (Nov. 14, 2013) — By a 2-to-1 margin, members of Machinists (IAM) District Council 751 who work at Boeing in Washington state voted Wednesday to reject the company's proposed 8-year contract extension that eliminated workers' pensions, raised their health care costs, and would have slowed their progression through the pay scale. The company had said that if IAM members accepted the offer, it would build the new 777X in Washington state. Boeing executives now say they will open up the bidding process for the work to other states.
IAM District 751 Directing Business Representative Tom Wroblewski issued the following statement: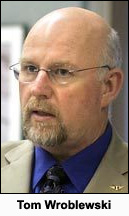 "Today, the democratic process worked and our members made the decision to not accept the company's proposal. It is my belief that we represent the best aerospace workforce in the world and hope that as a result of this vote Boeing will not discard our skills when looking to place the 777X.
We preserved something sacred by rejecting the Boeing proposal. We've held on to our pensions and that's big. At a time when financial planners are talking about a 'retirement crisis' in America, we have preserved a tool that will help our members retire with more comfort and dignity."
Washington State Labor Council President Jeff Johnson released the following statement: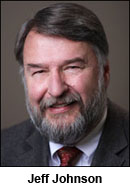 "Rank-and-file members of the Machinists Union (IAM 751) voted down a complex Boeing proposal put before them one week ago. We respect this decision of the workers and support it.
"This vote is in no way an indication that workers don't want Boeing to continue to expand aerospace production in Washington state. It is a reflection of:
— Feeling extorted by the company to vote on a proposal that cuts across the grain of deeply held values passed down from grandparents to parents to sons, daughters, nieces and nephews. Those values are rooted in the belief that those who have created Boeing's great reputation, wildly profitable success, and have built our region into the world's leading aerospace manufacturing hub, deserve to share in the success of the company. It is unthinkable for members to sell out a secure retirement future for current and future workers, many of whom are family members.
— The vote is also a reflection of having to respond to a complex set of issues in one week's time — issues that will have a significant impact on the well being of tens of thousands of family members and hundreds of thousands of community members.
"The IAM 751 and the Washington State Labor Council, AFL-CIO absolutely believe that the business case for building the 777x is here in Washington state. The knowledge base, skill level, and dedication of our Machinists is unparalleled in the United States. We have decades of experience building the 777 and we have the infrastructure for building the 777x. Our State Legislature, supported by the labor community, just passed two major bills incentivizing Boeing to expand production in Washington state.
"It is our regret that the company and public officials put such pressure and expectations on the Machinists' vote. But it is also our hope that the company will do the reasonable thing and sit down with IAM 751 and bargain a contract that can be accepted. A contract that respects the skill and dedication level of the rank-and-file workers and one that helps The Boeing Company continue to gain market share and profitability."
---
The IAM represents more than 31,000 Boeing workers who are affected by this vote and is among the largest industrial trade unions in North America. For more information on District 751, visit www.iam751.org.
Also see Washington state is the clear choice for the 777X (Oct. 31, 2013)
Short URL: https://www.thestand.org/?p=28069
Posted by
David Groves
on Nov 14 2013. Filed under
TAKE A STAND!
. You can follow any responses to this entry through the
RSS 2.0
. Both comments and pings are currently closed.