BHR strike, Don double-dips, VW sides with UAW, more scab refs…
Monday, March 10, 2014
---
LOCAL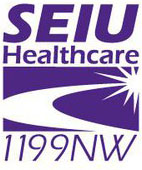 ► In the (Aberdeen) Daily World — BHR union members cite "all-time low" in morale as they prepare to strike — Union employees with Behavioral Heath Resources say that while systemic change is needed to resolve all of the issues within BHR, mismanagement, a "shame and blame" atmosphere, wages demands and cuts to medical benefits are all reasons for their current labor problems. A three-day strike is planned for Friday, March 14. BHR is Grays Harbor County's main provider of mental health and addiction services. The agency also serves Thurston and Mason counties.
TAKE A STAND!  Sign a petition in support of the BHR employees at www.SaveBHR.com.
► From AP — Grain lockout unfair, but workers broke law, agency says — United Grain Corp. unfairly locked out its grain terminal employees (ILWU) in Vancouver for more than a year, but workers broke the law by making threats and engaging in violence during the dispute, according to a federal labor agency official. United Grain disputes the findings. An NLRB administrative law judge will hear the matter June 30 in Portland. For now, non-union workers continue to operate the export terminal, and the two sides continue to negotiate a new contract.
► From AP —  750 detainees start hunger strike at ICE detention center in Tacoma — An immigrant activist says the hunger strike started Friday as a protest of deportations as well as center conditions. The center currently houses nearly 1,300 people being investigated for possible deportation.
---
MINIMUM WAGE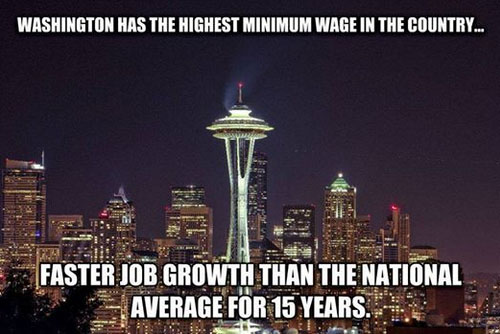 ► In today's Columbian — A fair wage is key to boosting small business (by Don Orange) —  Many of you have at least driven by my shop. For almost four decades, Hoesly Eco Automotive has been a presence in downtown Vancouver. I feel blessed to have loyal and hardworking employees and a community that can afford my services. What every small business owner knows is this: When people come into our shops, stores and offices, they bring their wages with them, not their investment income. That's why the current proposal in Olympia to raise our state's minimum wage to $12 an hour over three years is not only smart but crucial if we want to rebuild and maintain thriving local economies.
► In the News Tribune — $15 minimum wage supporters take plea to busy Tacoma intersection — Nearly 70 people turned out in a downpour Saturday afternoon at one of Tacoma's busiest commercial intersections to support an increase in Washington's minimum wage.
---
STATE GOVERNMENT



► In today's (Everett) Herald — Lawmakers have plenty to do before session ends Thursday — That means emotions are heating up and conversations are moving behind closed doors as deals are discussed on state spending, teacher pay, medical marijuana rules and funding for homeless assistance programs.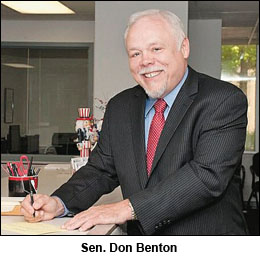 ► In today's Columbian — Don Benton collecting pay from county, state — Clark County Environmental Services Director Sen. Don Benton is being paid for his county job even while he's up in Olympia during the legislative session. And he's doing so despite a written agreement — signed by Benton — saying this wouldn't happen. This results in Benton being paid for both the county and state job, increasing his salary and adding to his pension.
► In the Washington Post — In standoff with California over testing, U.S. Education Department blinks — The U.S. Department of Education is allowing California to bypass federal requirements by giving standardized tests in math and reading to millions of public school students this spring without publicly reporting results or using them to hold schools or teachers accountable.
EDITOR'S NOTE — Washington is engaged in a similar game of chicken.
► In today's Columbian – CRC shutdown to begin as Oregon Legislature adjourns — The Columbia River Crossing is dead, and it just might be for good this time. The Oregon Legislature adjourned Friday without any action on the proposed Interstate 5 Bridge replacement, prompting state leaders to say they'll close down the controversial megaproject this spring.
---
BOEING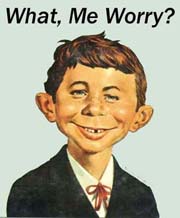 ► In the P.S. Business Journal — What Boeing's pension freeze means for CEO James McNerney — The change won't translate to much, if anything, for the man with one of the sweetest pension deals around. The freeze doesn't kick in until fiscal 2016, and there's a really strong possibility that McNerney will retire before then… By the end of fiscal 2012, McNerney's pension value plan was valued at $300,000, his supplemental executive retirement plan was worth $8.46 million, and his supplemental retirement benefit was valued at $34.15 million.
► In the Seattle Times — 43 Dreamliners need inspection for wing cracks — The discovery of a 787 Dreamliner manufacturing defect by wing-maker Mitsubishi Heavy Industries in Japan means 43 of the jets have to be inspected for small hairline cracks inside the wings. None of the 787s involved has been delivered to airlines.
---
NATIONAL



► In the Times Free Press — Volkswagen sides with UAW on appeal — Volkswagen, in its first official statement since the UAW filed the NLRB appeal Feb. 21 (of the unionization vote at a Tennessee VW plant), said the company doesn't support efforts by Southern Momentum and the National Right to Work Foundation to intervene in the appeal. VW employees voted 712 to 626 to not align with the union, but the UAW alleges outside pressure was brought to bear.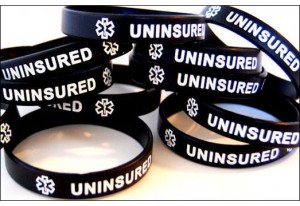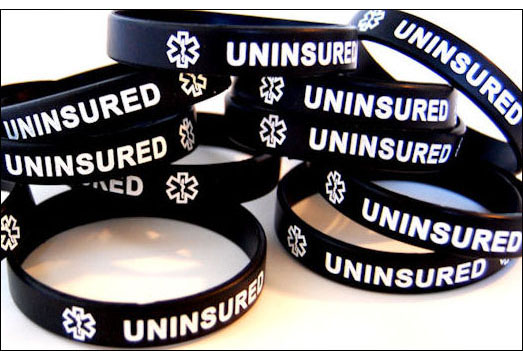 ► At Think Progress — Uninsurance rate drops as millions sign up for Obamacare, survey finds — The U.S. uninsurance rate has hit another five-year low as Americans continue enrolling in health coverage during Obamacare's first open enrollment period, according to a new Gallup survey. All told, the uninsurance rate in the first three months of 2014 stood at 15.9 percent, compared to 17.1 percent in the last quarter of 2013 — and the largest drops in uninsurance occurred among African Americans and lower-income people, who are among the most likely to benefit from the ACA's financial assistance.
► From AP — Americans riding public transit in record numbers — Americans are boarding public buses, trains and subways in greater numbers than any time since the suburbs began booming. Nearly 10.7 billion trips in 2013, to be precise — the highest total since 1956, according to new ridership data.
► From Reuters — IBM factory strike shows shifting China labor landscape — A wildcat strike at an IBM factory in southern China illustrates how tectonic shifts under way in the country's labor market are emboldening workers to take matters into their own hands, raising risks for multinationals.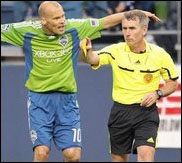 ► At AFL-CIO Now — MLS locks out union referees — The Professional Referee Organization, the company created by Major League Soccer owners to employ its referees, announced today it will lock out its referees for the start of the season because the collective bargaining negotiations with the union have not been completed. Instead, the league will use replacement officials this weekend instead of working with the union to iron out the remaining contract disagreements.
► At AFL-CIO Now — How to find union-made tires — The U.S. Department of Transportation has made it very easy to find union-made tires by requiring that each tire carry a code that shows the company and the location of the plant that manufactured the tire.
► In today's NY Times — Liberty, equality, efficiency (by Paul Krugman) — Taking action to reduce the extreme inequality of 21st-century America would probably increase, not reduce, economic growth… What's good for the 1 percent isn't good for America. And we don't have to keep living in a new Gilded Age if we don't want to.
---
TODAY'S MUST-READ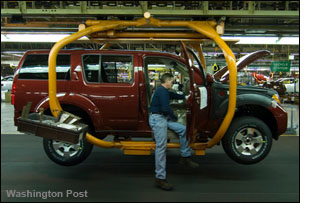 ► In today's Washington Post — This is what a U.S. manufacturing job looks like — The Nissan plant in Smyrna, Tenn. has hired thousands more workers in recent years — but the jobs are with Yates Services, an in-house contractor that pays less and offers far fewer benefits than actual Nissan employees receive. Nissan is leading a trend. Companies from Amazon to Asurion to Dell have outsourced their warehouses and call centers to the hundreds of staffing agencies that have cropped up in the region. Tennessee went from having 51,867 temporary workers in 2009 to 80,990 in 2012 — while median wages have stayed flat. That accounts for nearly all of Tennessee's job growth since the recession, and makes up 3.61 percent of all jobs in the state, second only to South Carolina.
EDITOR'S NOTE — Speaking of South Carolina, Boeing has hired hundreds of contract and temporary workers there to try to address production problems at the facility. In the meantime, many of those problems are being sent to Everett's unionized workforce to fix.
---
The Stand posts links to Washington state and national news of interest every weekday morning by 10 a.m.
Short URL: https://www.thestand.org/?p=30400
Posted by
David Groves
on Mar 10 2014. Filed under
DAILY LINKS
. You can follow any responses to this entry through the
RSS 2.0
. Both comments and pings are currently closed.