Monday, April 21, 2014
---
AEROSPACE



► In the P.S. Business Journal — SPEEA members win $47M in arbitration with Boeing — A group of 484 current and former Boeing engineers and technical workers have been awarded $47 million, in a union victory after a 10-year battle with the company. The victory reverses a Boeing position that a group of Boeing workers at Edwards Air Force Based in California were not covered by contracts negotiated by SPEEA.
ALSO today at The Stand — SPEEA helps Boeing employees win $47 million in back pay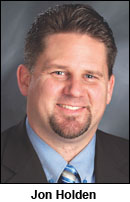 ► In the P.S. Business Journal — No more surprises: Machinists president vows readiness for next Boeing move — Jon Holden doesn't want Machinist 751 members to get blindsided by Boeing again. After watching the union be forced into voting on two successive contracts by the Boeing company, both when they had no power to strike, Holden has had enough. "Shame on us if we're not prepared, for something they've done twice now since 2008," said Holden, newly elected president of Machinists District Lodge 751.
ALSO in the PSBJ — Boeing is just the start for Machinists 751 organizing and New Machinist 751 President Jon Holden lives by union values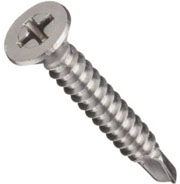 ► In the Seattle Times — 737s — and corporate duplicity — keep rolling at Boeing (by Ron Judd) — A touching moment, it was, when Boeing, formerly of Seattle, rolled out 737 number 8,000 the other day. Congrats are due to the fighting machinists and other workers in Renton, who roll those planes out at an astonishing pace. Meanwhile: Buoyed by the press reception, Boeing plans to roll out its first 777X mock-up with a similar commemorative logo — a large, gleaming Phillips-head screw, symbolizing its ongoing treatment of dedicated Puget Sound-area employees and other taxpayers.
---
MINIMUM WAGE



► From AP — Seattle minimum wage increase on track, but business group weighing in — The business community remained fairly quiet as the drumbeat for a $15 an hour minimum wage in Seattle grew louder last year after the election of a Socialist City Council member and a new mayor. But as Mayor Ed Murray's advisory group finalizes its recommendations on how to increase the minimum wage, businesses — big, medium and small — are launching coordinated lobbying efforts to sway the public's mind.
ALSO TODAY at The Stand — Help surround City Hall this Wednesday — The M.L. King County Labor Council, AFL-CIO is urging all union members and community supporters to attend a $15 for Seattle Coalition action at 4 p.m. this Wednesday, April 23 at City Hall, 600 4th Ave., to express to the mayor and city council members that our community supports a $15 minimum wage for ALL workers in Seattle.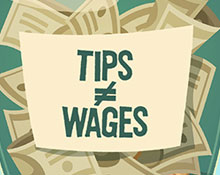 ► In today's Seattle Times — Tips are top concern for some in $15 minimum-wage debate — The question of whether restaurants should be allowed to take a tip credit against their minimum-wage obligation has become perhaps the most divisive aspect of the $15 hourly rate debate.
► At PubliCola — Sawant supports $15 minimum wage vote as 'backup' if deal proves unsatisfactory — City council member Kshama Sawant supports a public vote on the $15 minimum wage if labor, business, and political leaders can't come to an agreement.
---
STATE GOVERNMENT



► In the Olympian — Program pushes wellness for state workers — Six months after Gov. Jay Inslee's executive order gave it a push, Washington's new wellness plan for state workers is under way. With the promise of a $125 cut in medical insurance deductibles next year, employees have incentives to get fit — or at least eat more vegetables, quit smoking, get 90 minutes of cardio exercise a week, join a diabetes prevention program, or engage in other healthier activities.
► From KPLU — New state rules could limit cheaper health plans with 'narrow networks' — The practice of offering relatively inexpensive health plans with bare-bones provider networks has created tension between making health care affordable and keeping it accessible. It's set to come to a head this week in Olympia.
---
NATIONAL



► In today's NY Times — 50 years into War on Poverty, hardship hits back — A half-century after President Lyndon B. Johnson declared "war on poverty," McDowell County, W.Va., is a reminder of how much is still broken, in drearily familiar ways and utterly unexpected ones.
► From AP — UAW withdraws appeal of VW union vote — In a statement released one hour before the scheduled start of a NLRB hearing in Chattanooga, Tenn., UAW President Bob King said the union decided to abandon the challenge because it could have taken months or even years to come to a conclusion.
► In today's Washington Post — Postal Service overhaul remains tenuous as Rep. Issa considers plans for new bill — Rep. Darrell Issa (R-Calif.) may introduce a U.S. Postal Service overhaul bill that more closely tracks with a White House plan, a move that he hopes will help rally more Democrats. Republicans and the Obama administration share common ground on allowing the Postal Service to eliminate Saturday letter delivery, removing legal restrictions on its expansion into new products and services, and reducing the workforce through attrition rather than layoffs.
► In today's Washington Post — Senate postal bill would cut workers' comp for feds across the government — If the Senate legislation becomes law, its reach will extend well beyond the postal facilities and those who work there. The measure could have a significant impact on many federal employees, particularly those who are injured. That worries feds across the government.
► In today's Washington Post — Lies, damned lies, and Obama's deportation statistics (by Anna O. Law) — Somehow, the Obama administration is simultaneously responsible for the highest rate of deportation in 20 years and a 26 percent drop in deportation. What is going on here? As it turns out, changes in immigration law, terminology and classification are causing this confusion.
► From AP — Fracking foes cringe as unions back drilling boom — Local construction trade workers and union members in Pennsylvania, Ohio and West Virginia say they're now benefiting in a big way from the Marcellus and Utica Shale oil and gas boom. That vocal support from blue-collar workers complicates efforts by environmentalists to limit the drilling process known as fracking.
► In The Hill — Obama seeks boost for flagging trade agenda in Asia-Pacific trip — President Obama is heading to the Asia-Pacific next week to try and build support for a massive trade deal (TPP) that is central to his economic agenda and America's strategic pivot toward the region.
---
TODAY'S MUST-READ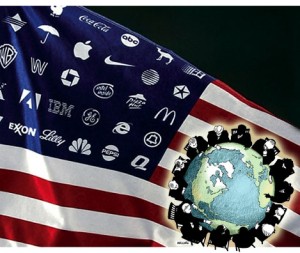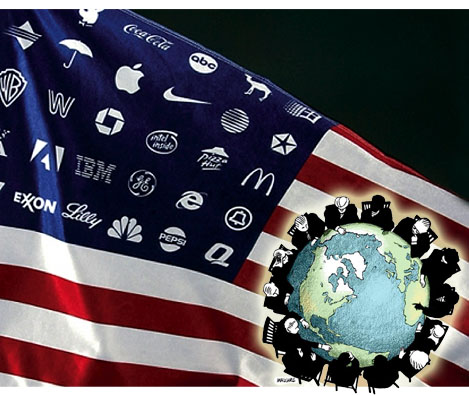 ► In Sunday's NY Times — This time, get global trade right (editorial) — Americans want the benefits of trade — and they are potentially big and quite real, including opening up new markets to American cars and software — but they're increasingly anxious about the downside, which includes closed factories and lower wages. The country needs to pursue new trade agreements, but this time we need to get the agreements right… To gain the support of a divided Congress and public, the administration must ensure that new agreements are much stronger than Nafta and other pacts. President Obama, who criticized the agreement with Canada and Mexico as a candidate in 2008, promised that his negotiations would avoid a race to lower costs and standards by requiring that countries adhere to common regulations in areas like labor rights, environmental protection and patents. Living up to that promise should be one of his highest priorities.
---
The Stand posts links to Washington state and national news of interest every weekday morning by 10 a.m.