We're No. 4, predictable I-5 mess, Dems on TPP, blamin' it all…
Friday, May 30, 2014
---
MINIMUM WAGE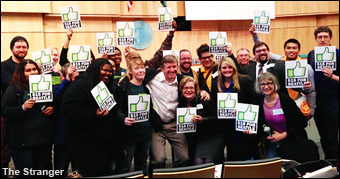 ► At Slog — Seattle City Council votes $15 minimum wage out of committee — At a three-hour-long meeting this morning, the Seattle City Council debated more than a dozen amendments to the mayor's proposed $15 minimum wage legislation, then unanimously passed the bill out of the council committee. That's right: Everyone present (two members were absent) voted for this compromise bill. The council as a whole will vote on it this Monday, where it's expected to pass and head straight for the mayor's signature… One year to the day from when the first Seattle fast-food worker walked out on strike, a bill that incorporates those strikers' demands into law has passed one of its last hurdles.
ALSO TODAY at The Stand — Seattle's historic $15 minimum wage advances
MORE coverage at PubliCola, HA Seattle, and oh yeah, the Seattle Times.
---
LOCAL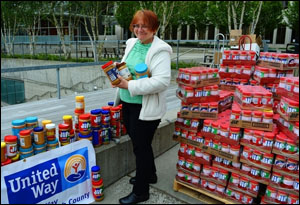 ► In today's (Everett) Herald — Agencies, unions team for peanut butter drive for food banks — Peanut butter — and lots of it — showed up at lunchtime in downtown Everett Thursday, but PB&J sandwiches will have to wait. Nearly a ton of peanut butter is being given to local food banks, just in time to feed hungry kids this summer. Over the past few weeks, 1,573 jars of peanut butter have been collected by the Snohomish County Labor Council, local labor unions and United Way of Snohomish County.
ALSO at The Stand — Unions spread generosity with peanut butter
► At 247WallSt.com — States with the strongest and weakest unions — The percentage of American workers in unions remained effectively unchanged last year. This marks a departure from the nation's long-term trend. In the past 30 years, union membership has dropped from 20.1% of the workforce in 1983 to 11.2% last year. Despite this long running decline, some states remain union strongholds, while others have almost no union presence.
EDITOR'S NOTE — Washington state is 4th strongest:
Washington's total employment rose by nearly 104,000 workers, or 3.6%, between 2012 and 2013, one of the highest increases in the country. Washington is one of the most unionized states in the private sector, with 11.7% of all employees union members. Nearly one-quarter of the state's private construction workers were union members in 2013, among the highest in the country. Similarly, 24.2% of all manufacturing workers held union membership, the most in the nation. There were 52,000 fewer public sector employees in 2013 than in 2012, as the state continued to follow through on the budget cuts it initiated during the recession. Despite this, union membership in the public sector held steady, at more than 261,000 workers, or 57% of all public employees.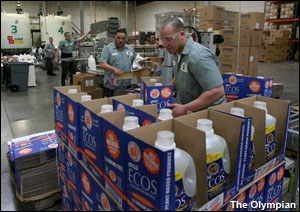 ► In today's Olympian — Lacey company ups minimum wage to $17 per hour — At Earth Friendly Products, workers earn a minimum of $17 per hour — and have since last April, on Earth Day. The company produces a large line of environmentally friendly cleaning products. Says Kelly Vlahakis-Hanks, executive vice president of the California-based company: "I believe in establishing a livable hourly wage, rather than a minimum hourly wage for our employees."
► In today's Daily News — Longview teachers support contract deal; school board to vote next — About 67 percent of Longview teachers approved a tentative three-year contract with the school district Wednesday.
---
STATE GOVERNMENT



► In today's Seattle Times — What a mess! Expansion-joint mishap brings city to standstill — The damaged steel plate on Interstate 5 that ruined the Thursday morning commute is an outdated piece crews have been replacing on other Seattle freeway decks. But the state lacks maintenance money to improve the whole corridor. The 5:50 a.m. incident, near South Holgate Street in Sodo, triggered southbound backups of 10 miles. A drive from Lynnwood to Southcenter took two hours.
EDITOR'S NOTE — From the Washington State Labor Council's 2014 Legislative Report: "Compromises were made, negotiation sessions occurred ad nauseam, and press conferences were held, but once again in 2014, not once did the Republican-controlled Senate take a vote on investing in Washington's transportation needs."
► In today's Olympian — Lawmakers don't need court sanctions to fund education, state says — The state attorney general said in a court document released Wednesday that the Legislature doesn't need legal sanctions to comply with a 2012 court order to amply fund education.
► In today's News Tribune — State employees dinged for email, Internet use — State auditors have discovered what they say is improper use of state resources by two Pierce College employees and one at the Washington State Department of Transportation.
► In today's Columbian — Liquor privatization tied to thefts, ER visits — Researchers looking at the effects of liquor privatization found one in 10 high school-age minors who drink alcohol reported stealing alcohol in the past year.
► In today's Spokesman-Review — Oregon governor wants to sue Oracle over failed health care website — Gov. John Kitzhaber said Thursday he's seeking a lawsuit against Oracle Corp. over Oregon's online health insurance enrollment system, the failure of which embarrassed the state and resulted in multiple investigations.
---
VETERANS AFFAIRS



► This morning from AP — Shinseki resigns amid veterans' health care issues — Veterans Affairs Secretary Eric Shinseki resigned Friday after publicly apologizing for systemic problems plaguing the agency's health care system.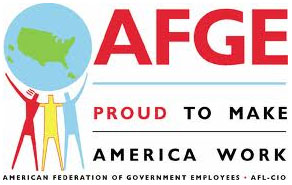 ► At AFGE.org — VA employees' union blames chronic understaffing for long wait lists — The American Federation of Government Employees points to understaffing and inadequate funding of frontline services as main causes of long wait times for veterans seeking care at Department of Veterans Affairs facilities.
► Previously at Huffington Post — Want to end secret wait lists? Staff the VA (by AFGE President L. David Cox) — The public's outrage over excessive wait times and rigged record keeping at Veterans Affairs (VA) hospitals is more than justified. As a former VA nurse, I understand all too well that depriving veterans of timely access to care is a disservice to them and their sacrifice to this nation. But cleaning house in the VA's executive ranks will only treat the symptom. The disease plaguing the VA health care system is the chronic understaffing of physicians and other front-line providers.
► In today's NY Times — Doctor shortage cited in delays at VA hospitals — There is an acute shortage of doctors, particularly primary care ones, to handle a patient population swelled both by aging veterans from the Vietnam War and younger ones who served in Iraq and Afghanistan.
► In The Hill — Pelosi open to privatizing more vets' care — House Minority Leader Nancy Pelosi (D-Calif.) said Thursday that she'd support a shift to privatizing more healthcare services for the nation's veterans. "I don't have any problem with that," she told reporters.
---
NATIONAL



► In The Hill — House Dems press for strong labor rights in Asia-Pacific trade deal — A majority of House Democrats on Thursday urged the nation's top trade official to ensure workers are protected worldwide in the Trans-Pacific Partnership (TPP) negotiations. A letter to U.S. Trade Representative Michael Froman was signed by 153 Democrats asking for the TPP to include an enhanced framework for protecting international human and labor rights.
EDITOR'S NOTE — Signatories included Washington Democratic Reps. Adam Smith and Jim McDermott, but NOT Democratic Reps. Suzan DelBene, Rick Larsen, Derek Kilmer, or Denny Heck.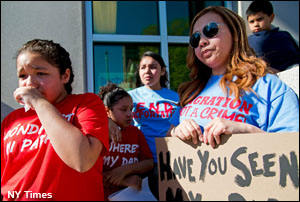 ► In today's NY Times — Milwaukee sweep coincides with delay on deportation policy changes — On the same day that White House officials revealed that President Obama had delayed for two months making any decisions on changing his deportations policy, enforcement agents fanned out in immigrant neighborhoods in Milwaukee, detaining 21 foreigners in homes and workplaces.
► In today's Washington Post — Republicans demand more deportations from interior — On Thursday, House Republicans got a chance to grill Department of Homeland Security Chief Jeh Johnson (who has undertaken a review of deportation policy) at a hearing, and the true GOP position on immigration was on stark display.
► At Huffington Post — House GOP backs tax breaks that add $300 billion to deficit — The House Ways and Means Committee pushed ahead a set of tax breaks Thursday that would add another $304 billion to the deficit over 10 years, on top of $310 billion in loopholes it voted for last month.
► At AFL-CIO Now — Workers fill a new prescription at CVS: A union — Workers at more than 100 CVS stores in California have filled prescriptions for justice and economic security by joining the United Food and Commercial Workers under an agreement that ensures the workers a fair process to choose a union voice.
► In the Chicago Sun-Times — Former congressman cashes in on connections — As a congressman, Rep. Jerry Costello (D-Ill.) pushed for the Air Force to award a $35 billion tanker contract to Boeing. The Chicago company now pays him $10,000 a month as a lobbyist. It also hired his son John Costello as an Illinois lobbyist while Costello was in Congress.
---
T.G.I.F.



► Before he became a Jimmy Fallon impersonation and before he suffered through one of the most devastating public backlashes in popular music history, Barry Gibb was in a great folk band called The Bee Gees. What happened? The Entire Staff of The Stand is blamin' it all on… legendary producer Arif Mardin. It was Mardin, in an effort to sell more records, who pushed the band towards R&B, and eventually, full-on disco. And it was Mardin, during the recording of "Nights on Broadway," who asked if Barry could "scream" in falsetto at the end. The unexpectedly powerful note-perfect result helped create The Bee Gees' new trademark sound. And it sold records. A lot of them. But when America decided disco sucks, the most popular group in the world became pariahs almost overnight.
The new Rolling Stone has an article about Barry and his struggles with depression. We were sad to learn that he feels like his brothers' untimely deaths might involve some kind of karmic payback for the band's stratospheric rise and fall. Back in 1975, before somebody dressed them up in white suits, they were just a band of brothers singing some great songs…
---
The Stand posts links to Washington state and national news of interest every weekday morning by 10 a.m.
WASHINGTON IS A UNION STATE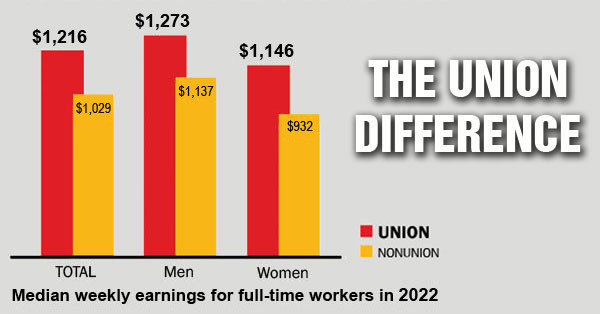 CHECK OUT THE UNION DIFFERENCE in Washington state: higher wages, affordable health and dental care, job and retirement security.
FIND OUT HOW TO JOIN TOGETHER with your co-workers to negotiate for better working conditions and respect on the job. Or go ahead and contact a union organizer today!