$15 today, stifled moonshots, AA breaks 9/11 promises…
Monday, June 2, 2014
---
MINIMUM WAGE



► From AP — Seattle City Council expected to approve $15 minimum wage — The Seattle City Council is expected to approve an ordinance Monday to phase in a $15 hourly minimum wage — the highest in the nation. The ordinance passed a committee last week with a few changes. It would take effect next April and allow a sub-minimum wage for teens.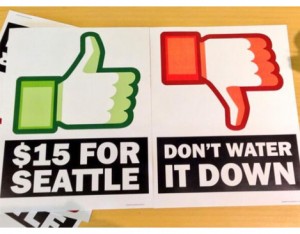 ALSO at The Stand — Seattle's historic $15 wage measure advances (May 30, 2014) — MONDAY UPDATE: In addition to today's 1 p.m. rally before the 2 p.m. council meeting and vote, the M.L. King County Labor Council encourages all to attend a post-vote cake and ice cream celebration of the good work Seattle has accomplished for working families. The event, hosted by the $15 for Seattle coalition, will be after the vote at approximately 3 p.m. in City Hall Plaza on 4th & James. Union members are encouraged to bring banners and wear your union colors.
► In today's Seattle Times — Workers see $15 wage as 'peace of mind' — Seattle workers making less than $15 an hour say a proposed raise would allow them to pay off bills, keep the lights on, get an apartment with a bedroom for their children and have more peace of mind.
► In the P.S. Business Journal — $15 minimum wage: What will Seattle restaurants with Eastside locations do? — What will business owners do when employees at one of their locations suddenly make dollars more per hour than employees just across the water? At least two restaurant owners (Zeek's Pizza and El Gaucho's) have said they will keep wages the same outside of Seattle — and deal with the falllout.
---
STATE GOVERNMENT



► In today's Bellingham Herald — Two years into privatization, Washington liquor prices remain high — Liquor privatization may have led to more convenience for consumers in Washington state, but they are not seeing lower prices.
► In today's Seattle Times — Payment problems continue to vex state's online health exchange — Many first-year problems with Washington's online health-insurance exchange have yet to be resolved.
---
LOCAL



► In today's Olympian — Bells ring for 7 firefighters one last time at Olympia ceremony — Hundreds gather at the Capitol for a ceremony to honor fire personnel who died in the line of duty.
► In Sunday's Seattle Times — Nontenured faculty leading push toward unions on U.S. campuses — Seattle University's contingent instructors are voting on whether to join a union, part of a growing movement in higher education. Students say their professors deserve greater job security and better benefits.
► In the (Aberdeen) Daily World — Tentative deal to save 4 Hoquiam fire fighters — Hoquiam firefighters and city officials came to an eleventh-hour agreement Wednesday evening to temporarily save the jobs of four firefighters who were supposed to be laid off as of Thursday.
► In the Oregonian — Port of Portland longshore union intentionally slowed work, NLRB judge rules — The decision written by administrative law judge Jeffrey D. Wedekind in San Francisco, orders ILWU and its Local 8 and Local 40 affiliates in Portland "to cease and desist from engaging in such unlawful secondary conduct."
---
BOEING



► Ar Leeham News — No more 'moonshots' stifles innovation (by Scott Hamilton) — CEO Jim McNerney's approach raises concerns. Fortunately, he is nearing retirement, probably in 2016 — Boeing's 100th Anniversary. Let's hope his successor doesn't follow the McNerney-McDonnell Douglas philosophy.
---
FEDERAL GOVERNMENT



► In today's LA Times — EPA unveils far-reaching climate plan targeting power plants — The Obama administration Monday morning unveiled its far-reaching proposal to curb climate change by substantially restricting emissions at power plants, a plan that promises to set off intense debate across the country amid the president's boldest action yet to reshape the energy landscape.
► In today's Washington Post — Sen. Sanders introduces proposal to overhaul VA — Senate Veterans' Affairs Committee Chairman Bernard Sanders (I-Vt.) introduced a far-reaching proposal Sunday to overhaul health care for the nation's veterans that would make it easier for the beleaguered Department of Veterans Affairs to hire and fire employees, lease new space for clinics and hospitals, and send veterans to outside providers if care isn't available within 30 days.
► In today's Washington Post — Will Congress be as brave as Shinseki? (by E.J. Dionne) — Gen. Eric Shinseki is a true patriot, and his resignation as Veterans Affairs secretary on Friday calls Congress's bluff. He played his part in a Washington sacrificial ritual. Will the politicians now be honorable enough to account for their own mistakes?
---
ELECTIONS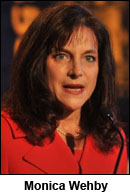 ► In today's Washington Post — Oregon Senate race a test for Republicans — To Republicans, the Senate race in this solidly Democratic state presents an alluring opportunity. Oregon's health insurance exchange has been one of the country's most troubled. President Obama's approval rating has fallen below 50 percent. Sen. Jeff Merkley, a liberal Democrat first elected on Obama's coattails in 2008, is not terribly well known. And in Monica Wehby, Republicans have a fresh-faced, female challenger who they believe matches the moment: a pediatric neurosurgeon and political outsider who rails against the Affordable Care Act but is relatively moderate on social issues.
► In today's NY Times — The vanishing cry of 'repeal it' (editorial) — Campaigning Republicans thought they could coast into office on a wave of public fury over health care reform. They thought wrong.
---
NATIONAL



► In the NY Daily News — Retired American Airlines workers who took pay cut after 9/11 lose promised privileges — After 9/11 many American Airlines workers took a 35% pay cut to help salvage the nose-diving company. In exchange, workers were promised better health, retirement and flying benefits, but these promises have not been kept.
► In Sunday's Washington Post — Fastest-growing U.S. job offers meager opportunity — Many are placing their hopes on the fastest-growing job in America… changing bedpans, pushing wheelchairs, cleaning catheters and brushing teeth. Pay is just better than minimum wage. Burnout rates were among the highest of any career. This was how the economy looked from the bottom up in 2014: the fastest-growing job, as a nursing aide, is also among the hardest, and this place of opportunity is in fact the place of last resort.
► In Sunday's NY Times — As ties to China unravel, U.S. companies head to Mexico — With labor costs rising rapidly in China, American manufacturers of all sizes are looking south to Mexico with what economists describe as an eagerness not seen since the early years of the North American Free Trade Agreement in the 1990s.
► In today's NY Times — On inequality denial (by Paul Krugman) — It persists because there are groups with a strong interest in creating a fog of doubt.
---
TODAY'S MUST-READ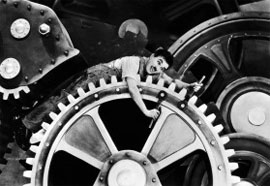 ► At TPM — Why is capital so much stronger than labor? (by Jared Bernstein) — Armed with distorted arguments, capital is not just insulated against labor. It is in a position to steer every economic policy debate its way. As Suresh Naidu writes, "In a thoroughly marketized world, the wealthy can purchase educational reform, think-tanks, legislative language…" Surely part of solving the inequality problem will require reducing the outsized political power of those with the most resources. If I'm right about the role of economics today in supporting capital and opposing labor, then part of winning that fight requires a new economics that encompasses a much broader scope of human and societal well-being, that more readily sees market failures, more accurately gauges and fairly judges reactions to policy changes, and places a much heavier weight on shared prosperity, and not solely through redistribution, but through market outcomes.
---
TODAY'S MUST-SEE



► How Wall Street skims higher education — Wall Street skim is driving up the cost of college. Students are saddled with higher tuition and student debt. Taxpayers are covering risky loans and high interest rate for institutional borrowing. And for-profit colleges are overcharging students to drive profit. (Hat tip to the United Faculty of Washington State Blog.)
---
The Stand posts links to Washington state and national news of interest every weekday morning by 10 a.m.
Short URL: https://www.thestand.org/?p=32194
Posted by
David Groves
on Jun 2 2014. Filed under
DAILY LINKS
. You can follow any responses to this entry through the
RSS 2.0
. Both comments and pings are currently closed.