High stakes at Boeing, 'criminal scheme,' MJ & JT…
Friday, June 20, 2014
---
BOEING




► In today's (Everett) Herald — Outcome of Boeing-SPEEA dispute could have major implications — Two engineers are at the heart of a labor dispute that could have big implications for Boeing's plan to move engineering work from metro Puget Sound — and away from union shops. If Boeing loses, job migration could become much more costly. If Boeing wins, SPEEA would have to use far more resources to organize and negotiate on behalf of small bargaining units across the country. But if the union wins, it becomes much easier and less costly to organize workers outside metro Puget Sound. That means SPEEA has a better chance of re-unionizing the more than 4,000 engineering jobs that Boeing has moved, or plans to move, out of Washington.
---
STATE GOVERNMENT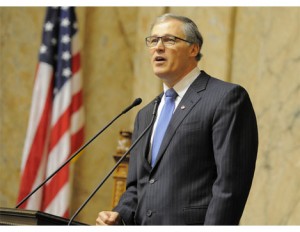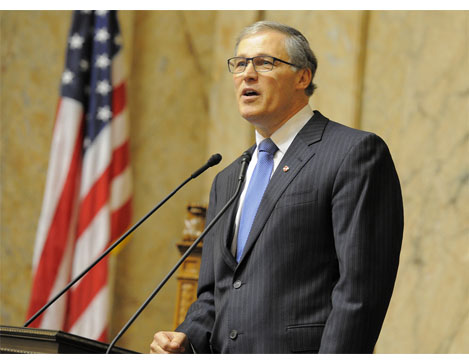 ► In today's Columbian — Inslee backs minimum wage hike — "I think we ought to have a minimum wage that reflects one fundamental principle: If you work 40 hours, you work hard and you give your employer everything you got — you ought to have a livable wage in our state. Our state minimum wage will not support that right now," Inslee told The Columbian's editorial board, noting he will be urging state lawmakers to once again raise the minimum wage this upcoming legislative session.
► In today's Seattle Times — McCleary: Cut subsidies instead of cutting some education funding (letter) — Instead of killing college funding to comply with the court's order to fund K-12, why don't we start cutting big-business corporate subsidies that aren't helping our communities and use those funds to fund our children's schools? Better yet, now that it's election season, we need to vote out incumbents and bring in new elected officials willing to put our children's future before corporate greed.
ALSO TODAY at The Stand — Community to corporate leaders: Pay fair share for education
► In the P.S. Business Journal — Ron Sims on 2015 health exchange: 'A budget isn't a Christmas tree' — Sims, who will take the helm of the Washington State Health Benefit Exchange in July, said he has two goals for the future of the Exchange: Perfecting the website and getting a clear planning process in place for the budget.
► In the P.S. Business Journal — With wages lower than China's, Cambodia sees hope for more garment exports to Washington — Wages in Cambodia are about one-third the level of those paid in China. And that's part of why Cambodian Minister of Commerce Chanthol Sun hopes to win more connections between his country's economy and that of Washington state.
---
LOCAL



► In today's Kitsap Sun — Harrison, union reach tentative agreement — Harrison Medical Center has reached a tentative contract agreement with the bargaining team of the union representing its professional and technical employees. Harrison and union representatives met Tuesday and Wednesday with a mediator. "They were some long days, I'm told, by the people at the table," UFCW 21 spokesman Tom Geiger said. "It's a good outcome, certainly."
ALSO TODAY at The Stand — Harrison hospital staff reaches tentative deal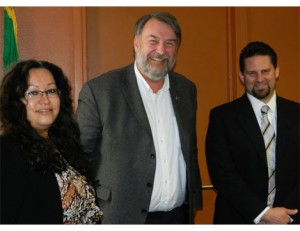 ► At AFL-CIO Now — Casa Latina makes history, becomes first worker center to to join executive board of state AFL-CIO body — In Washington State, Casa Latina made history in becoming the first worker center to join the executive board of the state AFL-CIO body. Cariño Barragan Talancon, a Casa Latina staff member, was appointed to the Washington State Labor Council Executive Board as the Labor Council for Latin American Advancement representative. In May, she was sworn in and attended her first meeting.
ALSO at The Stand — Jon Holden, Cariño Barragán sworn in as WSLC VPs (May 22, 2014)
► From KPLU — Berry pickers battle Sakuma Brothers in court over housing policy change — They've challenged Sakuma Brothers Farms in court over its new policy to no longer provide housing to workers' family members. One of those workers is Irma Santiago, 23, who has worked at the farm for about seven years. Every year, she travels from Stockton, California to Skagit County to pick berries for Sakuma in the summer. Santiago, who now has a 3-month-old baby, says being able to live for free in the labor camp with her baby is an important part of her compensation. Santiago sees Sakuma's new policy as punishment for workers like her who went on strike last year.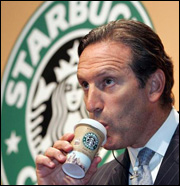 ► From NBC — Starbucks contribution to scholarship overstated — It turns out Starbucks isn't contributing any upfront scholarship money to an online college degree program it introduced this week. Arizona State University President Michael Crow told The Chronicle of Higher Education that Starbucks is not contributing any money toward the scholarship. Instead, Arizona State will essentially charge workers less than the sticker price for online tuition. Much of the remainder would likely be covered by federal aid since most Starbucks workers don't earn a lot of money.
► In today's News Tribune — Storied Tacoma shipyard in foreclosure — At nearly 90 years old, one of Tacoma's last major shipyards may be closing down for good next month. J.M. Martinac Shipbuilding Corp. faces a foreclosure auction of its Thea Foss Waterway shipyard July 18 unless it finds new business or an angel investor.
---
IMMIGRATION REFORM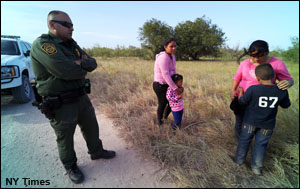 ► In today's NY Times — U.S plans to step up deportation, detention of migrants — The Obama administration, stepping up efforts to reduce the influx of Central American migrants crossing the Southwest border illegally and acknowledging that its border policies may have helped spur it, will detain more of those migrants and accelerate their cases in immigration courts so they can be deported more quickly, officials said.
► In The Hill — Disapproval of Obama on immigration spikes — A Gallup poll found 65 percent of people disapprove of Obama's handling of the issue, a 10-point spike since last August.
► In today's NY Times — Most Latino workers born in U.S., study says — Immigrants no longer make up the majority of Latino workers in the United States, according to a report by the Pew Research Center.
---
FEDERAL GOVERNMENT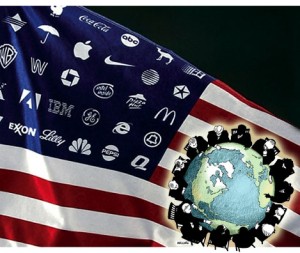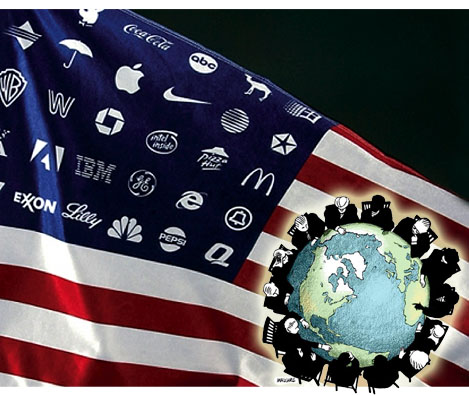 ► At Huffington Post — No to 'Boehner' trade, No to the Trans-Pacific Partnership (by CWA President Larry Cohen) — The House Democratic Caucus is challenging President Obama, saying, "Which side are you on… ours or Republican House Speaker Boehner's?" They're asking, "Will you pass TPP with an overwhelming majority of your own caucus and its leaders voting no?" The caucus and millions of Americans from environmental, labor, consumer, student, community and family-farm groups want 21st century trade that provides higher labor standards, environmental protection and consumer protections. We reject the failed 20th century frameworks that provided higher corporate profits for multinationals and rhetoric for the rest of us.
► In today's Washington Post — New proposal would make same-sex partners eligible under FMLA — The Labor Department will issue a proposed rule Friday stating that any employee is eligible for leave to care for a same-sex spouse under the Family and Medical Leave Act, according to White House officials, regardless of whether they live in a state that recognizes their marital status.
► In the National Journal — Senate could see new 5-month unemployment extension bill next week — The bill will restore unemployment-insurance benefits for five months and will not include retroactive checks for the unemployed who stopped receiving benefits in December, according to a Senate aide.
► In today's NY Times — Veterans and zombies (by Paul Krugman) — The health care scandal at Veterans Affairs is real; some heads have already rolled and there's surely more to clean up. But the goings-on there shouldn't cause us to lose sight of a much bigger scandal: the almost surreal inefficiency and injustice of the American health care system as a whole. And it's important to understand that the VA scandal, while real, is being hyped out of proportion by people whose real goal is to block reform of the larger system.
---
NATIONAL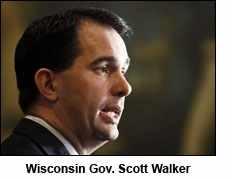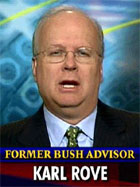 ► In today's Wisconsin Journal — Prosecutors accuse Scott Walker of running 'criminal scheme' during recalls — Prosecutors accuse Gov. Scott Walker of overseeing a sweeping "criminal scheme" to illegally coordinate fundraising and campaign activity among conservative groups in a broad effort to help him — and Republican senators — beat back recalls in 2011 and 2012, newly released court documents show. Prosecutors in five counties allege that Walker and his allies raised money and coordinated spending with about a dozen conservative groups during the recall elections. Those activities and contributions weren't disclosed in campaign finance reports as required by state law, they said. They cited a May 2011 email from Walker to prominent Republican strategist Karl Rove saying that his political consultant would lead the coordination.
► In today's NY Times — Wisconsin governor at center of vast fundraising case — The documents made public on Thursday threatened to cloud the political prospects of Mr. Walker, who is seeking election to a second term this fall and is mentioned as a possible Republican presidential candidate in 2016.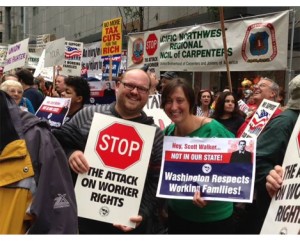 EDITOR'S NOTE — Remember last year when the right-wing extremists at the Washington Policy Center invited Walker to Seattle for a fundraiser, drawing "Not in Our State" protests from hundreds of people outside the event? Good times. Good times.
► In today's NY Times — Public employee testimony is protected, justices rule — The Supreme Court ruled unanimously in the case of an Alabama college official who was fired after testifying in a public corruption trial.
► In today's Washington Post — Ex-Goldman trader in court over paltry bonus: $8.25 million wasn't enough — Deeb Salem got an $8.25 million bonus in 2010. And he feels cheated. Poor guy. The ex-Goldman Sachs mortgage trader is asking for more from the company he claims did him wrong.
---
T.G.I.F.



► The Entire Staff of The Stand™, already likes Justin Timberlake because he negotiated a fair union contract with the dancers on his 20/20 Experience World Tour — the first touring contract of its kind for SAG-AFTRA tour dancers — and because he's funny on SNL. But this week we learned (hat tip to AFL-CIO Now) that the new Michael Jackson music video with Timberlake, "Love Never Felt so Good," features members of the Dancers' Alliance covered by a union contract. Enjoy!
---
The Stand posts links to Washington state and national news of interest every weekday morning by 10 a.m.
WASHINGTON IS A UNION STATE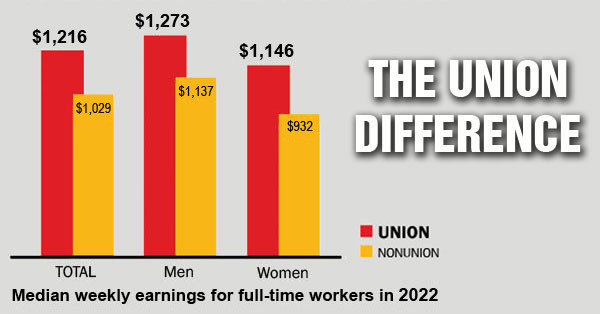 CHECK OUT THE UNION DIFFERENCE in Washington state: higher wages, affordable health and dental care, job and retirement security.
FIND OUT HOW TO JOIN TOGETHER with your co-workers to negotiate for better working conditions and respect on the job. Or go ahead and contact a union organizer today!