Staples stops, Macrocuts, AFSCME grows, WTO rules…
Tuesday, July 15, 2014
---
POSTAL SERVICE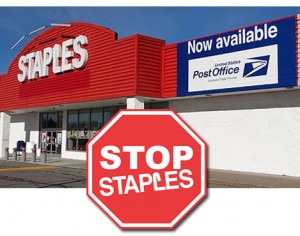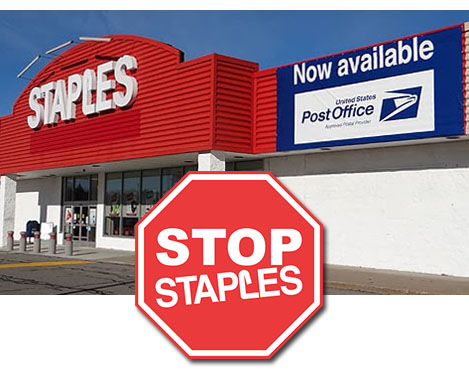 ► From AP — Staples, USPS end program to set up mini-post offices in stores — Staples Inc said it will end a pilot program with the U.S. Postal Service to set up mini-post offices in the company's retail outlets, after several protests outside the stores. Postal workers have protested the program for months, objecting to expanding post office services to Staples stores, staffed with non-union workers. The news comes days after the American Postal Workers Union won the support of the American Federation of Teachers after it approved a resolution to boycott Staples.
► In the WSJ — A rare win for the unions? Staples abandons Postal Service trial — The APWU has long opposed a trial program, which began in the fall of 2013, to offer postal services at Staples stores. The program, the union said, would undermine the role of post offices and shift postal worker jobs to lower paid and less experienced Staples retail staff. In April, it called on other unions to join it in boycotting Staples in protest of the program. Staples and the USPS told the WSJ the pilot program would be discontinued. The 82 Staples outlets offering postal services will shift to the more established Post Office Approved Shipper program already available in thousands of retail outlets across the country.
---
AEROSPACE



► In the P.S. Business Journal — Robots do the dirty — and unsafe — work on the 777, Boeing says; Unions watch closely — Boeing's new approach to building the 777 aircraft — having robots do some of the repetitive work — should improve worker safety. But using robots instead of people, however, often upsets unions, which can see the robots as competition for jobs. Boeing is arguing that the robots are doing the more dangerous work, which could help ease those concerns. The unions seem to be responding positively, saying only that they're watching things closely, but not openly condemning the move.
► In the P.S. Business Journal — Mitsubishi, others have big plans for Moses Lake airport — Mitsubishi's plans to flight-test its new regional jet at Grant County International Airport promises to put Moses Lake on the international map. While the five-year flight test program and its hundred jobs are already good news for Washington state, AeroTec LLC President Lee Human said he's spending $10 million to set up a hangar and test facility to meet what he sees as long-term need.
► In today's P.S. Business Journal — More orders worth $8.3 billion for Boeing in London — On Tuesday, Boeing announced Air Lease Corp. ordered six 777-300ER (extended range) and reconfirmed 20 737 Max 8 airplanes; CIT Aerospace ordered 10 787-9 Dreamliners; and leasing company Intrepid Aviation ordered six 777-300ERs.
---
LOCAL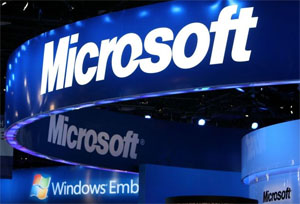 ► From Bloomberg — Microsoft could announce job cuts as soon this week, may top 5,800 — Microsoft is planning its biggest round of job cuts in five years, as the software maker looks to slim down and integrate Nokia Oyj's handset unit. The reductions — which may be unveiled as soon as this week — will probably be in areas such as Nokia and divisions of Microsoft that overlap with that business, as well as marketing and engineering. The restructuring may end up being the biggest in Microsoft history, topping the 5,800 jobs cut in 2009, sources said.
► At HA Seattle — Forward Seattle's anti-$15 minimum wage referendum will not qualify for the ballot (by Goldy) — With about 44 percent of the signatures verified, it has a validation rate of just 76.4 percent, far short of what's necessary to produce the 16,510 valid signatures needed to qualify for the ballot. Forward Seattle would need an impossible 95.8 percent validation rate on the remaining signatures in order to qualify for the ballot. Not gonna happen.
► In today's Spokesman-Review — Another shooting rattles Deaconess Hospital — A Spokane County corrections officer fired his gun at a fleeing inmate inside Deaconess Hospital early Monday morning. It's the second time in six days that gunfire has erupted on the hospital's campus.
► In today's Seattle Times — Seattle council gives nod to compromise rules for ride services — The Seattle City Council on Monday approved new regulations for app-dispatched ride services, largely adopting a compromise proposal brokered by Mayor Ed Murray in June that lifted caps on ride-service vehicles while increasing insurance requirements and awarding new licenses for taxis.
---
FEDERAL GOVERNMENT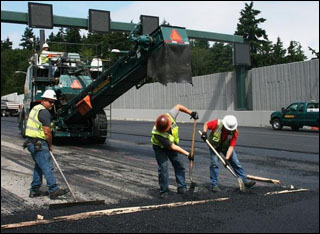 ► From AP — House to take up highway bill as deadline looms — With an August deadline looming, the House is poised to act on a bill that would temporarily patch over a multibillion-dollar pothole in federal highway and transit programs while ducking the issue of how to put the programs on sound financial footing.
ALSO TODAY at The Stand — Urge Congress: Pass quick-fix, work on long-term highway bill
► In today's NY Times — This road work made possible by underfunding pensions (by Josh Barro) — Letting companies underfund pensions so they pay more taxes is a dumb idea, but it's not a new one: A similar strategy was part of the last bipartisan highway bill, which passed in 2012. The new proposal would simply extend the underfunding that was already allowed in the 2012 bill for a greater number of years.
► At Politico — SEIU targets Rep. Heck, 3 others — The union will launch a new ad campaign Tuesday pummeling four House lawmakers over their chamber's inaction on immigration reform this year: Reps. Cory Gardner (R-CO), Mike Coffman (R-CO), David Valadao (R-CA) and Joe Heck (R-NV).  :)
---
AFFORDABLE CARE ACT



► In today's NY Times — Groups under ACA are said to aid millions — More than 4,400 consumer assistance programs created under the ACA helped an estimated 10.6 million people explore their new health insurance options and apply for coverage during the initial six-month enrollment period, according to a new survey. The programs that operated in states with their own online insurance marketplaces got more funding and helped more people than those in states on the federal exchange.
► In the P.S. Business Journal — Puget Sound area providers are keeping up with new demand under the ACA — Hospitals and other organizations have hired more providers in some cases, but more often they're using technology and email communication with patients to help manage the influx.
---
NATIONAL



► At AFL-CIO Now — Saunders: AFSCME adds 92,155 new members in 2014 — In January, AFSCME committed to helping 50,000 people join the union with a "50,000 Stronger" campaign. AFSCME President Lee Saunders announced on the first day of the organization's international convention that the union has nearly doubled that goal, with more than 90,000 workers choosing AFSCME so far in 2014. More than 20,000 of the new members are home care workers, who were recently the target of the troubling Supreme Court ruling in Harris v. Quinn.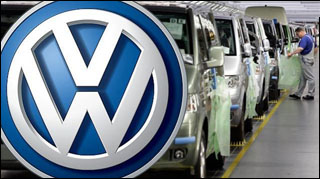 ► From Reuters — VW to spend $900 million at Tennessee plant to build new SUV — Volkswagen will spend $900 million to build a mid-sized SUV at its U.S. plant in Tennessee, nearly doubling the factory's workforce. VW said on Monday it had chosen its factory in Chattanooga instead of a plant in Puebla, Mexico. U.S. Senator Bob Corker said in an interview the investment would not have happened without the UAW's February loss. However, UAW Secretary-Treasurer Gary Casteel said in a statement VW's announcement coming four days after the American union's plans to open a branch in Chattanooga "reinforces the consensus that the UAW has reached with the company." VW officials have said they want the plant represented by some type of German-style works council, which typically includes both blue- and white-collar employees.
► In the Long Beach Star-Telegram — Striking L.A., Long Beach port truck drivers agree to cooling off period — Los Angeles Mayor Eric Garcetti brokered a truce Saturday between truck drivers and their employers after five consecutive days of strikes that temporarily shut down terminals and created cargo delays. Both sides agreed to Garcetti's request for a "cooling off" period, with the drivers voting unanimously Saturday.
► In the LA Times — SAG-AFTRA board approves 3-year contract with film and TV producers — Ninety percent of the board's members voted Saturday night in favor of the tentative agreement, reached July 4, between Hollywood's largest union and the Alliance of Motion Picture and Television Producers, which represents the major studios.
---
TODAY'S MUST-READ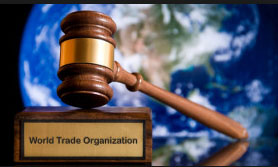 ► In today's NY Times — WTO rules against U.S. in tariffs placed on Chinese products — World Trade Organization judges have said that the United States broke its rules in imposing hefty duties on Chinese steel products, solar panels and a range of other goods that Washington argues enjoyed government subsidies. In a similar case involving American methods in deciding when foreign imports are unfairly priced, another W.T.O. panel ruled Monday in support of some claims by India against tariffs on steel exports from three of its major companies. Trade diplomats said the two cases, both under scrutiny for nearly two years by the separate panels, reflected a widespread concern in the 160-member W.T.O. over what many see as illegal protection by the United States of its own producers.
EDITOR'S NOTE — Remember when the United States was a sovereign nation and could decide for itself what was in the best interests of America and its citizens? Good times, good times.
---
The Stand posts links to Washington state and national news of interest every weekday morning by 10 a.m.
Short URL: https://www.thestand.org/?p=33111
Posted by
David Groves
on Jul 15 2014. Filed under
DAILY LINKS
. You can follow any responses to this entry through the
RSS 2.0
. Both comments and pings are currently closed.