State emergency, IAM 751 delivers, against its religion…
Wednesday, July 16, 2014
---
LOCAL



► In today's Yakima H-R — State of emergency declared in Yakima County and 19 others — Multiple wildfires are threatening homes, businesses, public property and natural resources in many parts of the state as fire crews face continued severe fire weather conditions.
► In today's Seattle Times — Signatures falling short in bid to put $15 wage law on Nov. ballot — The county has reviewed 15,004 signatures and found 11,412 valid, a verification rate of 76 percent. Only 3,924 remain to be counted, meaning the measure would fail to have the required 16,510 signatures, even if all the remaining ones were valid. But Forward Seattle, the group behind the referendum, refuses to concede. "Does it look promising? No," said Angela Cough, their campaign chairwoman.
ALSO TODAY at The Stand — Minimum wage repeal won't qualify for ballot in Seattle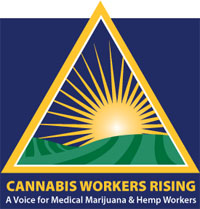 ► In today's News Tribune — Union seeks to represent medicinal cannabis workers in Washington — Supporters have found a new ally in the fight to preserve the medical marijuana industry in Washington. The United Food & Commercial Workers Union Local 367 announced this week that it has taken the first step in organizing workers who staff medicinal marijuana facilities in the state.
MONDAY in The Stand — Medical cannabis collective forms union with UFCW Local 367
► In today's Spokesman-Review — Spokane veterans' hospital struggles with specialty care (by Shawn Vestal) — Doctor shortages in the optometry services have been the primary reason for longer-than-usual wait lists at Spokane's Mann-Grandstaff VA Medical Center this summer, and none of the waits has involved urgent care, a top hospital official said Tuesday.
► In today's Bellingham Herald — Gateway Pacific Terminal submits alternative site plan — The new site plan incorporates an adjacent 350-acre parcel SSA Marine acquired in the past year or two. With more land to work with, GPT was able to offer an alternative layout that reduces the footprint of the terminal infrastructure by 14 percent and reduces wetland impacts by 49 percent, according to SSA Marine.
---
AEROSPACE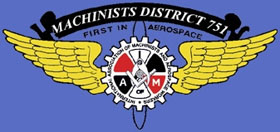 ► In the P.S. Business Journal — Renton Boeing plant pumping out 737s despite railroad accident — While the fate of the six accident-damaged 737 fuselages is still unknown, Boeing's Renton factory remains at full throttle. Workers were on overtime over the weekend, and the factory process seems to have absorbed the gap in fuselage deliveries more smoothly than first anticipated, said Mauri Osterberg, a quality inspector in Renton, and a member of Machinists District Lodge 751.
► In the P.S. Business Journal — Inslee: Washington state's back on top as nation's aerospace hub — Washington is back in the saddle as the nation's aerospace manufacturing hub, and the Machinists Union's reluctant approval of a contract extension in January made it possible. That's the word from Gov. Jay Inslee, just before he wrapped up several days at the Farnborough Air Show outside London Tuesday. He said:
Everything was on the table with the 777X. Literally the ability for us to remain a dominant player was dependent, in my view, on our winning that contract. That did change everything.
► In today's Spokesman-Review — Politically divisive Export-Import Bank gains support of Inslee, Otter — Govs. Jay Inslee and Butch Otter signed on to a letter Tuesday urging Congress to reauthorize the Export-Import Bank, but the owner of a Palouse company sometimes listed as a beneficiary of the institution says the United States should let it go out of business.
---
STATE GOVERNMENT



► In today's Olympian — Pension committee looks for middle-way on rising retirement costs for state, local government and employees — Longer life spans spurs need to infuse system with more than $1.6 billion from employers and employees. But the politically divided Select Committee on Pension Policy punted Tuesday on what contribution rates are needed in 2015, sending the problem to the Pension Funding Council on July 28.
► In today's Seattle Times — State: We're already tackling issues in NTSB's Skagit bridge-collapse report — Work is in progress to correct "deficiencies" that federal officials say led to the May 2013 collapse of the I-5 bridge over the Skagit River, the state's transportation chief said Tuesday.
---
FEDERAL GOVERNMENT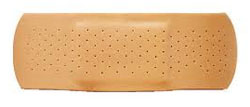 ► In today's Washington Post — House passes stopgap highway bill — Faced with the threat that federal money for 117,000 transportation projects would begin to dry up in two weeks, the House on Tuesday approved a nearly $11 billion patch to extend funding through May. The stop-gap fix to avert a crisis imperiling up to 700,000 construction jobs won endorsement from the White House, but the Senate is likely to tinker with it before it reaches President Barack Obama's desk.
► In The Hill — AFL-CIO to Congress: Don't settle for highway stopgap — "Let's be clear: while a short-term extension averts the immediate crisis, it is not a solution," said AFL-CIO President Richard Trumka. "Rather, it delays finding a real solution to a serious and unresolved economic crisis. Instead of punting to the next Congress, our leaders should use the short window they have this year to put in place a real bi-partisan, multi-year solution to pay for the vital infrastructure we need."
► In today's NY Times — Obama presses Congress for long-term transportation bill — Says the president, "Congress shouldn't pat itself on the back for averting disaster for a few months, kicking the can down the road for a few months, careening from crisis to crisis. We should be investing in the future."
► In today's NY Times — Highways need a higher gas tax (editorial) — People of both parties ride in cars or take trains and buses, but they are being let down by politicians pretending that essential public works don't come with a price tag.
► From AP — Protections for pregnant workers bolstered — Pregnant women have new protections against on-the-job discrimination. The Equal Employment Opportunity Commission has updated 30-year-old guidelines to make clear that any form of workplace discrimination or harassment against pregnant workers by employers is a form of sex discrimination and illegal.
► At Huffington Post — Alan Grayson to force Republicans on the record on minimum wage — Rep. Alan Grayson (D-Fla.) proposed an amendment to a House spending bill Tuesday that would raise the minimum wage for federal government workers to $10.10 an hour. After the amendment failed in a voice vote Tuesday night, Grayson requested a roll call vote, which was postponed until today.
---
NATIONAL



► In today's NY Times — A push to give a steadier shifts to part-timers — As more workers find their lives upended and their paychecks reduced by ever-changing, on-call schedules, government officials are trying to put limits on the harshest of those scheduling practices. The actions reflect a growing national movement — fueled by women's and labor groups — to curb practices that affect millions of families, like assigning just one or two days of work a week or requiring employees to work unpredictable hours that wreak havoc with everyday routines like college and child care.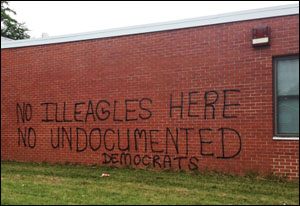 ► At AFL-CIO Now — Trumka: Humanitarian crisis has brought out the best, worst in us — AFL-CIO President Richard Trumka: "The spewing of nativist venom, the taking up of arms and the fear-mongering about crime and disease harken back to dark periods in our history and have no business taking place under the banner of our flag. On the other hand, around the country we have also seen a tremendous outpouring of compassion and concern for the plight of these women and children. We are proud to say that local unions have joined with faith and community groups to collect needed supplies, provide shelter and support and call for humane treatment."
► In today's Seattle Times — Central American kids coming to JBLM? Neighbors concerned — There is no information whether Joint Base Lewis-McChord will be home to about 600 unaccompanied children from Central America, but this has not stopped groups from voicing their concerns.
► In The Hill — Long delays before kids see court — Immigrant children illegally crossing into the United States on the southwest border could face a lag time of more than a year before they stand before an immigration judge. Says an immigration lawyer who has witnessed the bottleneck, "Immigration courts are woefully underfunded, short-staffed and don't have adequate legal support. The backlogs are tremendous, even before this crisis came to light."
EDITOR'S NOTE — You get what you pay for.
► At Think Progress — Arizona politician mistakes YMCA campers for undocumented children — When a yellow school bus pulled up within sight of the anti-immigrant protesters, Republican congressional candidate and Arizona State Rep. Adam Kwasman leapt towards the bus, writing in a now-deleted tweet with a picture of a school bus, "Bus coming in. This is not compassion. This is the abrogation of the rule of law." He told a local reporter: "I was actually able to see some of the children in the buses. The fear on their faces… This is not compassion."
EDITOR'S NOTE — You're right about that.
► At Huffington Post — The rise of the non-working rich (by Robert Reich) — We don't have to sit by and watch our meritocracy be replaced by a permanent aristocracy, and our democracy be undermined by dynastic wealth. We can and must take action — before it's too late.
---
TODAY'S MUST-READ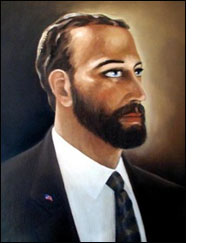 ► At MSNBC — Hobby Lobby: A new tool for crushing workplace unionization? — In addition to declaring themselves exempt from contraception mandates and non-discrimination laws, religious employers may soon be able to argue for an exemption from collective bargaining laws. "All you need is one employer saying, 'My religious beliefs tell me I shouldn't collectively bargain'," said Alex Luchenitser, associate legal director for Americans United for Separation of Church and State. If an employer takes the National Labor Relations Board to court and uses that argument, it could set the table for a major court battle over the future of union rights in nominally religious workplaces.
If the cases involving Duquesne University and Pacific Lutheran University have the potential to widen the scope of NLRB v. Catholic Bishop of Chicago, in which the Supreme Court ruled that the NLRB does not have jurisdiction over primary and secondary schools "operated by a church to teach both religious and secular subjects." A broad reading of the Hobby Lobby decision could stretch it even further. If private corporations can be religious institutions, then private corporations may soon argue in court that they have a First Amendment right to object to collective bargaining on religious grounds.
---
The Stand posts links to Washington state and national news of interest every weekday morning by 10 a.m.
WASHINGTON IS A UNION STATE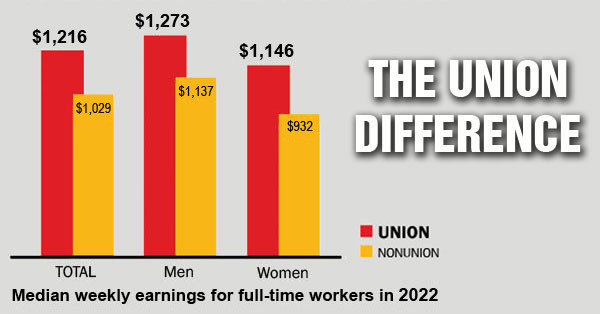 CHECK OUT THE UNION DIFFERENCE in Washington state: higher wages, affordable health and dental care, job and retirement security.
FIND OUT HOW TO JOIN TOGETHER with your co-workers to negotiate for better working conditions and respect on the job. Or go ahead and contact a union organizer today!