S.C. exults, Sheldon's investors, Adam does Joni…
Friday, August 1, 2014
---
LOCAL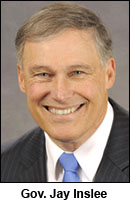 ► In today's Bellingham Herald — Gov. Inslee interested in Bellingham waterfront cleanup, potential for job creation — Because a clean waterfront would allow the port to entice job-creating businesses and industry to a revitalized site, the project uniquely pairs the environmental benefits of cleanup with an economic incentive, Inslee said in an interview after the meeting.
ALSO see some pics of the Waterfront Redevelopment Forum.
► In today's Spokesman-Review — Speedy intervention needed (editorial) — Closure of the Port of Vancouver grain elevators not only threatens to interrupt export of Washington's $1 billion crop, national farm groups are warning that the unprecedented breakdown of inspection activities at the port could endanger foreign buyer confidence in the reliability and integrity of the U.S. inspection system.
ALSO at The Stand — Inslee decision stops state from facilitating United Grain lockout (by WSLC President Jeff Johnson) — Inslee's decision rightfully puts the state in a neutral position regarding this management dispute. While the state provided escort services, United Grain was able to carry on business as usual while depriving some 50 workers of their jobs and providing little incentive for the company to reach a negotiated settlement with the union. It is important to remember that United Grain, not satisfied with the bargaining position of the ILWU Local 4, locked longshoreman out of their jobs more than 17 months ago in an attempt to starve workers into submission. The ILWU and the community have stayed strong in the face of this corporate greed and arrogance.
► In today's Spokesman-Review — Washington farm, orchard laborers stuck at border — Central Washington orchards, which have battled smoke and flames from July's wildfires, may have a new problem to contend with in August as apple harvest starts. Legal workers from Mexico who are needed to pick apples and pears might be blocked or delayed at the border because of problems with the State Department's computerized visa system.
► In today's Yakima H-R — Immigration reform supporters to rally today — Immigrant rights activists will demonstrate this evening in Yakima to call on President Barack Obama to extend administrative relief to undocumented immigrants. The rally will begin at 6:30 p.m. at Millennium Plaza at Third Street and Yakima Avenue.
---
BOEING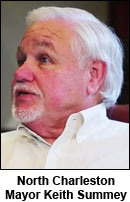 ► In the P.S. Business Journal — South Carolina politicians exult in win over Washington for Boeing 787-10 — South Carolina officials might be a little thin-skinned about some of the production problems Boeing has had in North Charleston, but that didn't stop them from celebrating Boeing's decision to build the 787-10 exclusively there.
► In the P.S. Business Journal — Boeing suppliers will stick around despite South Carolina setback — A combination of logistics and human factors are going to keep most of Washington's hundreds of suppliers where they are, says a representative of the region's suppliers. Companies feed off the deeply rooted aerospace DNA in Washington state and the existing network of expertise, which they wouldn't be able to in South Carolina.
► In today's Spokesman-Review — Export-Import Bank reauthorization gains Washington's senators' support — Washington's two senators helped sponsor a bipartisan bill Thursday that would keep a major export program important to the state from going out of business. But Congress, which starts a five-week recess this weekend, will have to use parliamentary shortcuts to reauthorize the Export-Import Bank for five years before its current charter runs out on Sept. 30.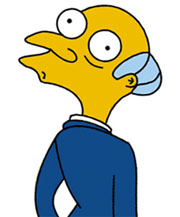 ► From the KIRO 7 Facebook page– Did you see this airplane banner flying over the Boeing plant in Renton on Monday? It says, "Up Yours McNerney No Joke!" Boeing CEO Jim McNerney recently said he won't retire and "the employees will still be cowering." He later apologized and said his comments were an ill-advised attempt at humor.
---
STATE GOVERNMENT



► In today's Olympian — PEBB votes to add transgender services to health coverage starting in January — The Public Employees Benefits Board voted unanimously to cover some services in January, but surgical services wait to July 2015. PEBB also voted to lock in state worker health premiums — with small increases in some plans — for 2015.
ALSO at WFSE.org — Benefits Board OKs premium rates for 2015, adds some benefits
► In today's Olympian — Pension issues signal state budget woes (editorial) — A decision by the state Pension Funding Council this week to increase investments in the state's pension plans will adversely affect both taxpayers and public employees.
---
ELECTION



► In today's Olympian — Businesses flood 35th district with independent spending to boost Sen. Sheldon's re-election — More than $161,000 in independent ads or phone calls have now flooded into the 35th Legislative District on behalf of state Sen. Tim Sheldon, most of it in the past week as Tuesday's primary election approaches. The spending tops Sheldon's own campaign outlays, and business groups are behind at least four separate political committees' mailings that are landing in mail boxes.
---
NATIONAL



► In The Hill — Senate sends highway bill to Obama — After the House rejected Senate changes, senators held their noses Thursday and voted 81-13 for a $10.9 billion bill to fund highway projects through May 2015.
► In The Hill — Senate passes VA overhaul in 91-3 vote — Senators voted 91-3 in favor of a conference agreement that provides $10 billion in funding to pay for veterans to get healthcare at private facilities and another $5 billion to allow the VA to hire more doctors, nurses and other medical staff.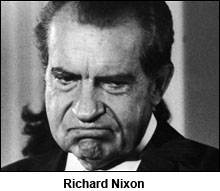 ► At Think Progress — Why America gave up on a family-friendly workplace, and why it's starting again — President Obama's bear hug of policies like paid family leave and universal child care represents a break with a long, tortured past. The United States very nearly had universal child care. In 1971, both houses of Congress passed the Comprehensive Child Development Act, which would have provided child care at a sliding scale to every child that needed it, the first step toward a universal system. All it needed was President Nixon's signature… But his signature, and the creation of universal child care, was not to be. On the advice of Pat Buchanan, his special assistant, he issued a scathing veto.
---
T.G.I.F.



► Today, Adam Duritz celebrates a half-century on this Earth. The dreadlocked lead singer of the Counting Crows says his band is about to release the best record to date. We'll see. But in the meantime, The Entire Staff of The Stand believes that the band's best cover to date has been their take on Joni Mitchell's environmental lamentation about the giant parking lot outside her Hawaii hotel window. Enjoy.
---
The Stand posts links to Washington state and national news of interest every weekday morning by 10 a.m.
Short URL: https://www.thestand.org/?p=33495
Posted by
David Groves
on Aug 1 2014. Filed under
DAILY LINKS
. You can follow any responses to this entry through the
RSS 2.0
. Both comments and pings are currently closed.