Hobby Lobby targeted, USPS cuts protested, Voodoo 2…
Monday, October 6, 2014
---
STATE GOVERNMENT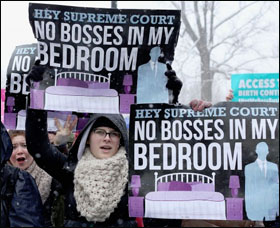 ► In the Olympian — State Senate Democrats aim to negate Hobby Lobby decision — A group of Senate Democrats said Thursday that they will introduce legislation next year aimed at ensuring women can access contraception in Washington, even if those women's employers object to paying for certain types of birth control on religious grounds. Democratic Sens. Karen Keiser, Jeanne Kohl-Welles, David Frockt, Kevin Ranker and Jamie Pedersen said they plan to introduce the bill during the 2015 legislative session, which begins in January.
► From AP — State Supreme Court supports estate tax law change — The state Supreme Court unanimously upheld legislative changes to the state's estate tax law that saved the state millions of dollars in refunds. The court ruled that the move taken by lawmakers last year to allow retroactive taxes on some estates was constitutional.
► In the NY Times — In Washington state, political stand puts schools in a bind — The schools in Washington are caught in the political crossfire of a battle over education policy. Because the State Legislature has refused to require that teacher evaluations be based in part on student test scores, schools are being held to an outdated benchmark that is all but impossible to achieve… The peculiar disconnect, in which schools that were recently praised are now being censured for low performance, has demoralized teachers.
---
BOEING

► In the Seattle Times — Boeing's 737 production hike will add jobs, pressures — Boeing said Thursday it will raise production of the 737 at its Renton plant to 52 planes a month in 2018, which will bring additional jobs but also additional risks.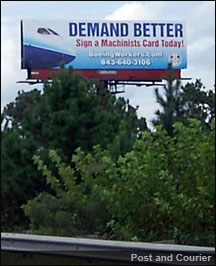 ► In the (Charleston, SC) Post & Courier — Union ramps up effort to organize Boeing plant — The union trying to organize Boeing Co.'s 787 Dreamliner factory in North Charleston has mailed out pamphlets and knocked on doors since it set up an office on Dorchester Road in March. Now, the IAM is trying a new campaign to drum up support. The union has placed billboards along major arteries in North Charleston that say "Demand Better" or "Justice on the Job."
---
LOCAL

► In the Columbian — Postal customers, workers protest proposed changes — Some 40 local residents didn't bother using the U.S. Postal Service on Friday morning, choosing instead to personally deliver messages to local congressional staff members. They requested support for two proposed bills that would preserve home mail delivery and ease the Postal Service's financial obligation to pre-fund its employee pensions.
► In today's Tri-City Herald — Labor shortage looms: Record crops coming and Mid-Columbia farmers aren't ready — While the difficulties in finding skilled temporary workers is nothing new, it's been accentuated this year because warm weather has hastened the ripening of some crops, overlapping peak worker needs for hops, apples, wine grapes and other crops. Record harvests also are expected.
► In today's Yakima H-R — ACLU proposes two Latino majority districts for Yakima — The ACLU has seen Yakima's proposal for one Latino majority voting district and raised it another. The details came out in court filings made late Friday just ahead of a deadline for both the city and ACLU to file remedies following a federal judge's ruling in August invalidating Yakima's current elections system are not 'equally open to participation' by Latino voters.
---
NATIONAL

► At Politico — Unemployment hits six-year low — Unemployment fell below 6 percent for the first time in more than six years, dipping to 5.9 percent in September with the economy adding 248,000 jobs, the Labor Department reported.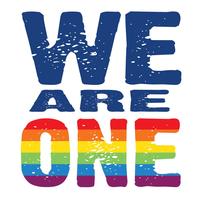 ► BREAKING from AP — Supreme Court rejects marriage equality appeals from 5 states — The Supreme Court turned away appeals Monday from five states seeking to prohibit same-sex marriages, paving the way for an immediate expansion of gay and lesbian unions. The court's order immediately ends delays on marriage in those states. Couples in six other states — Colorado, Kansas, North Carolina, South Carolina, West Virginia and Wyoming — should be able to get married in short order.
► From KPLU — U.S. Supreme Court to hear Amazon warehouse workers' case over security screenings — Amazon warehouse workers will have their moment before the U.S. Supreme Court on Wednesday when the justices will hear arguments in a case over whether the workers should be paid for time spent waiting to go through security screenings. The Nevada workers in the case were employed by a contractor called Integrity Staffing Solutions. Every day, they'd clock out then go through a security screening to see if they were walking out with any merchandise. Attorneys say the process wouldn't be a problem if it was quick, but it usually took 25 minutes every day — time that the workers weren't getting paid for.
► At Think Progress — Google to hire security guards as employees after wage protests — Instead of using third-party contracting services, Google will hire more than 200 security guards and give them the same benefits and perks as other Google employees, including retirement benefits, health insurance and parental leave.
► In today's NY Times — Facebook's bus drivers seek union — They shuttle highly paid Facebook employees to and from the company's headquarters in Silicon Valley, yet many say their pay is so low that they can't afford to live in the area. Moreover, many complain that they start work around 6 a.m. and do not finish until 9 p.m., 15 hours later.
---
TODAY'S MUST-READ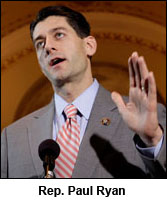 ► In today's NY Times — Voodoo economics: The next generation — At the state level, Republican governors — and Gov. Sam Brownback of Kansas, in particular — have been going all in on tax cuts despite troubled budgets, with confident assertions that growth will solve all problems. It's not happening, and in Kansas a rebellion by moderates may deliver the state to Democrats. But the true believers show no sign of wavering. Meanwhile, in Congress Paul Ryan, the chairman of the House Budget Committee, is dropping broad hints that after the election he and his colleagues will do what the Bushies never did, try to push the budget office into adopting "dynamic scoring," that is, assuming a big economic payoff from tax cuts.
---
The Stand posts links to Washington state and national news of interest every weekday morning by 10 a.m.
Short URL: https://www.thestand.org/?p=34842
Posted by
David Groves
on Oct 6 2014. Filed under
DAILY LINKS
. You can follow any responses to this entry through the
RSS 2.0
. Both comments and pings are currently closed.