Seattle's growing gap, Boeing 'Armageddon,' our plutocracy…
Tuesday, October 7, 2014
---
LOCAL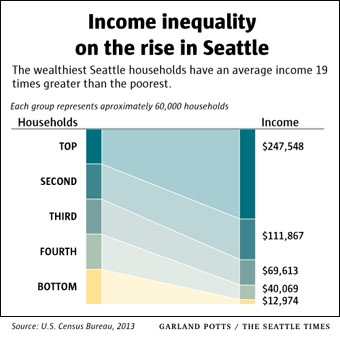 ► In today's Seattle Times — As Seattle incomes soar, gap grows between rich and poor — For the 20 percent of city households at the top of the income ladder, things couldn't be better. Their earnings averaged $248,000 in 2013 — a hefty $15,000 jump from 2012. But for the 20 percent of households at the bottom, incomes averaged just $13,000, unchanged from the previous year. You read that right: The $15,000 increase for the city's highest earners exceeded the entire average income for the poorest Seattleites.
► In today's Seattle Times — King County Council approves 'living wage' requirement — The county and its contractors with at least 500 employees will be required to pay a minimum $11 an hour starting April 1, 2015; $13 in 2016; and $15 in 2017; followed by annual increases pegged to the rate of inflation. Contractors with fewer than 500 employees will be required to pay $10.50 an hour starting in 2016, followed by annual increases to reach $17.25 in 2024. The vote to enact the legislation was 5-4, with the council's five Democrats in favor and its four Republicans opposed.
► In today's Columbian — Farmers rethink labor-intensive crops — The difficulty Washington farmers face in finding a sufficient number of skilled seasonal workers may limit the amount of labor-intensive crops — such as apples and wine grapes — they can grow.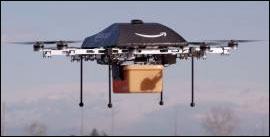 ► From KUOW — Amazon asks FAA for permission to test aerial delivery drones near Seattle — Amazon asked federal regulators for a limited exemption from the current ban on commercial use of drones. The company seeks permission to conduct flight tests over private property it owns outside Seattle.
---
BOEING

► In today's Seattle Times — Boeing to build 777X wing and tail parts in St. Louis — Boeing said Monday it will build major composite parts of the wing and tail of the forthcoming 777X jet in St. Louis, generating about 700 jobs there at peak production. On the current 777 model, most of that work is done by outside suppliers and none is done in Washington state.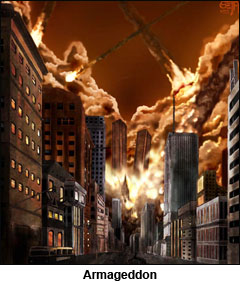 ► In the P.S. Business Journal — Boeing says closing of Ex-Im bank would be 'Armageddon' — Company officials said they're not planning for the closing of U.S. government's Export-Import Bank because they "can't plan for an Armageddon." In mid-September, the U.S. House of Representatives passed a nine-month extension of the Export-Import Bank, but that didn't impress Boeing.
---
ELECTIONS

► In today's Columbian — Re-elect State Rep. Monica Stonier (editorial) — During her short time in the Legislature, Stonier has demonstrated strong leadership skills, attention to detail, and the ability to grow on the job while devoting attention to the needs of her constituents… Stonier is thoughtful and articulate and works to represent her constituents in a politically divided district, rather than toeing the party line. Her actions as a legislator and her words as a candidate indicate that she works to keep her finger on the pulse of the people, and that has earned her another session in Olympia as representative of the 17th District.
---
NATIONAL

► In today's Washington Post — Wages should be growing, but they're not. Here's why. (by Jared Bernstein) — The U.S. business model has devolved to a point where raising pay is antithetical to sound practice. If you're a successful employer, it's the very last thing you do, and you do it only if you're pushed to the wall by such a tight labor market that you'll literally lose workers and, thus, profits if you don't.
► At Huffington Post — Supreme Court rejects appeal on South Carolina redistricting — The Supreme Court has left intact South Carolina's redrawn state house and congressional maps. The justices on Monday rejected without comment an appeal from black South Carolina voters who wanted the justices to take another look at the state's new lines for state house and congressional districts.
► In The Hill — Georgia Republican says he's 'proud' of outsourcing career — Georgia Senate candidate David Perdue (R) said he's "proud" of his business career, seeking to redefine the term "outsourcing" following the release of legal documents where he said he spent "most of my career" doing that.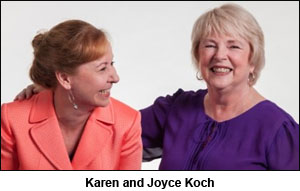 ► From ABC News — You know the Koch Brothers, now meet the 'Koch Sisters' — Because of their famous surname, Karen, 51, a community college professor in Michigan, and Joyce, 71, a retired Iowa social worker now living in New jersey, were recruited by labor activists at the AFL-CIO to be the faces of the labor group's "Koch Sisters" ad campaign attacking the reclusive oil and gas tycoons, who consistently oppose climate change legislation, and push for repeal of Obamacare and a balanced budget through Americans for Prosperity, the conservative group they helped start.
► In The Hill — People before profits (by Karen and Joyce Koch) — The Koch Sisters campaign isn't about electing one candidate or supporting one issue. And it's certainly not about us. It's about standing up to the way our politics have been polluted. Every day on the TV, we see nasty campaign ads paid for by outside organizations that are awash in cash from anonymous donors. These donors want to create a world where profit comes first and all else be damned. While dark money may dominate the American political and legislative spectrum, the values and ideals behind it do not.
---
OUR PLUTOCRACY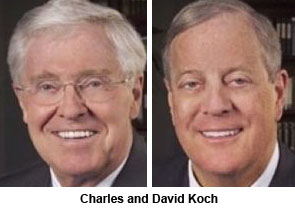 ► In today's Washington Post — Americans for Prosperity plows millions into building conservative ground force — AFP, which is expected to spend more than $125 million in the 2014 elections, plans to plow more than half its resources into expanding its ground organization, with more than 500 paid field staffers positioned in pivotal races across the country. The group, backed by the billionaire industrialists Charles and David Koch and other conservative donors, aims to keep its activists engaged through state legislative fights in 2015 and then harness more firepower in the 2016 elections. As they go door to door, AFP activists are gathering information about voters that filters back to Republican campaigns, part of a new effort on the right to have many sources feed a deeply layered voter database. And although the tax-exempt group maintains that it is nonpartisan, AFP has decided to engage in direct campaign activity in key Senate races in the coming weeks — freeing its field staff to explicitly urge voters not to support Democratic candidates.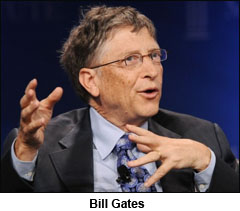 ► MUST-READ in Politico magazine — The plot against public education — Bill Gates had an idea. America's high schools were too big. When a multibillionaire gets an idea, just about everybody leans in to listen. And when that idea has to do with matters of important public policy and the billionaire is willing to back it up with hard cash, public officials tend to reach for the money with one hand and their marching orders with the other… From 2000 to 2009, he spent $2 billion and disrupted 8 percent of the nation's public high schools before acknowledging that his experiment was a flop. The size of a high school proved to have little or no effect on the achievement of its students. There was very little media coverage of this experiment gone terribly wrong. A billionaire had had an idea. Many thousands had danced to his tune. It hadn't worked out. C'est la vie. But Gates was by no means finished. He and his foundation quickly turned to the task of trying to fix the nation's teachers…
(There are plenty more) vivid examples of the dangers inherent in a school reform movement driven by millionaires and billionaires with no real knowledge or understanding of public education. The amount of money in play is breathtaking. And the fiascos it has wrought put a spotlight on America's class divide and the damage that members of the elite, with their money and their power and their often misguided but unshakable belief in their talents and their virtue, are inflicting on the less financially fortunate.
---
The Stand posts links to Washington state and national news of interest every weekday morning by 10 a.m.
Short URL: https://www.thestand.org/?p=34855
Posted by
David Groves
on Oct 7 2014. Filed under
DAILY LINKS
. You can follow any responses to this entry through the
RSS 2.0
. Both comments and pings are currently closed.