Session starts, Obama on OT, go Hawks!…
Monday, January 12, 2015
---
STATE GOVERNMENT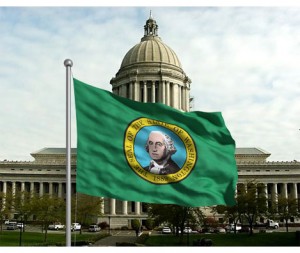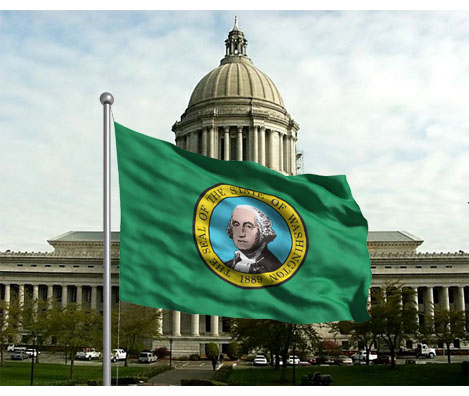 ► TODAY at The Stand — 2015 Legislature: Let's rise to the challenge! — The Washington State Labor Council, its affiliated unions, and community partners will pursue a Shared Prosperity Agenda in the 2015 Legislature that harnesses this popular and growing support for pro-worker change. It will focus on rebuilding the middle class by lifting low-wage workers out of poverty, by investing in quality public services and infrastructure to keep Washington competitive and create better jobs, and by establishing tax incentive and revenue accountability so we can afford to do so without making the nation's most regressive tax system even worse. PLUS: What's changed in 2015; Senate GOP taps anti-labor Baumgartner to chair labor panel; and Same-old transportation roadblocks?
► In today's Seattle Times — The state budget process: a clash of parallel universes — As lawmakers start work in Olympia to make hard decisions on taxing, cutting and spending, it all has the look of parallel universes colliding. So far, they can't even agree on the scope of the problems, or some fundamental numbers.
MORE LEGISLATIVE PREVIEWS: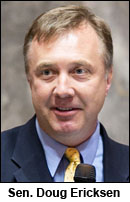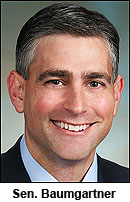 ► In today's (Everett) Herald — Taxes a big factor in Legislature's agenda (editorial) — In order to do much of what it wants to do — what it must do, especially in regard to education and transportation — legislators are going to have to find some common ground on taxes. With tax discussions already charged, the Senate should avoid one proposal by Sens. Doug Ericksen (R-Bellingham) and Michael Baumgartner (R-Spokane), a rules change in the Senate requiring two-thirds approval of new or increased taxes in both houses. (Their) proposal seeks to disingenuously side-step the spirit of the Supreme Court's ruling and will frustrate much of the work the Legislature must accomplish, whether it gives itself 105 days or 365 days in which to do it.
► At PubliCola — Eastside GOP leader Joe Fain is all-in on gas tax — Republican State Sen. Joe Fain (R-Auburn) told the Southwest King County Chamber that he wants the legislature to pass a big gas tax to fund a transportation package this session.
► In today's News Tribune — The perfect moment to fund highway infrastructure (editorial) — A 12-cent state gas tax increase would amount to a mere sixteenth of the windfall from plummeting fuel prices.
► In today's Columbian — Sen. Cleveland proposes megaproject 'safeguards' — Sen. Annette Cleveland (D-Vancouver) has announced a set of bills designed to prevent future bistate transportation projects from meeting the same fate as the failed Columbia River Crossing.
► In today's Seattle Times — Free college? We're already doing it (by Danny Westneat) — Did you know we have a program here that offers free college to nearly half the state's public high-school students? And it isn't just two years of community college. It's four years of university tuition, plus a $500 per year book stipend, all free.
---
LOCAL

► From AP — Mexican governor urges prosecutors to drop charges against jailed Renton woman — The move by Gov. Rogelio Ortega could eventually free Nestora Salgado, who was arrested in August 2013 on kidnapping charges.
ALSO see FreeNestora.org and Rep. Adam Smith's statement on this development: "This is a critical step forward, but we must continue to pressure Mexican officials to take action and bring resolution to this case."
► Check out the video made by the Everett Fire Department as their contribution to the national "It Gets Better" project.
---
FEDERAL GOVERNMENT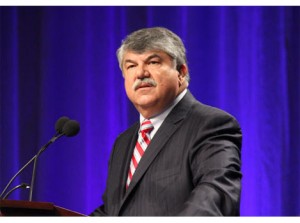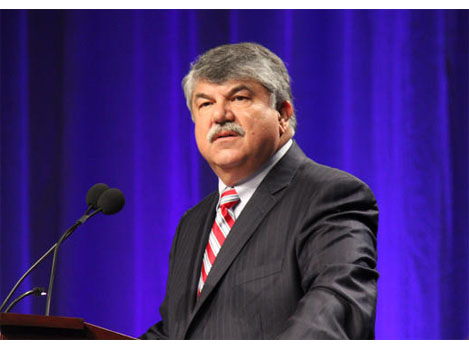 ► In The Hill — AFL-CIO chief pushes Obama on overtime — AFL-CIO president Richard Trumka said in an interview published Friday that he believed President Obama should take an executive action ensuring overtime pay for workers with an annual salary under $51,168. That would represent more than doubling the current threshold, which provides time-and-a-half pay for workers making $23,660 per year or less. Trumka adds his voice to a growing chorus of Democratic lawmakers and liberal policy groups calling Obama to move boldly on the forthcoming regulations, due out next month. Said Trumka:
The spotlight is now on raising wages. Raising wages is the key unifying progressive value that ties all the pieces of economic and social justice together. We think the president has a great opportunity to show that he is behind that agenda by increasing the overtime regulations to a minimum threshold of $51,168. That's the marker.
► In The Hill — Labor board readies flurry of decisions — The National Labor Relations Board is expected in the coming weeks to weigh in on several high-profile labor cases with major implications on workforce and union issues, ranging from college football players to fast food restaurants. Business are bracing for a flurry of action from a labor board they've accused of taking on an activist, pro-union agenda.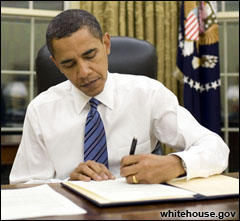 ► At TPM — Advocates fear Obama can't be trusted in new Social Security fight — When House Republicans signaled last week that they would provoke a fight over Social Security in the next two years, progressive stalwarts like Ohio Sen. Sherrod Brown and Massachusetts Sen. Elizabeth Warren decried the action, with Brown alleging the GOP wanted to "set the stage to cut benefits for seniors and disabled Americans." But notably silent on the Republican stance, which prevents what has been a routine transfer of revenue between the retirement and disability funds, upping the chances of a crisis for the latter in late 2016, was the Democratic official who might actually be at the table if conservatives succeed in forcing negotiations in the next Congress: President Barack Obama.
► In The Hill — Dems make populist tax pitch — The proposals include a new tax credit for couples making under $200,000 a year, an expanded credit for child care and a tax break for people who put away savings in retirement accounts. Democrats would pay for the $1.2 trillion plan with new taxes on the top 1 percent in earners and on financial transactions.
► At House.gov — Kilmer reintroduces bill to reverse expansion of campaign finance limits included in spending bill — U.S. Rep. Derek Kilmer (D-WA) reintroduced a bill to reverse the increase in the amount of money donors can contribute to political parties that was included in the must-pass, end-of-year spending bill. The bill is cosponsored by U.S. Rep. Jim McDermott (D-WA) and others.
► In the N.Y. Times — Kicking Dodd-Frank in the teeth (by Gretchen Morgenson) — The Dodd-Frank law, as written back in 2010, was by no means a comprehensive fix for a risky banking system. And it is more vulnerable to attack, in part, because of its complexity and design. Dodd-Frank delegated so much rule-making to regulators that it essentially invited the institutions they oversee to fight them every inch of the way. And when Congress backs the industry in these battles, it's no contest. Still, it is remarkable to watch the same financial institutions that almost wrecked our nation's economy work to heighten risks in the system.
ALSO at The Stand — I voted to improve Dodd-Frank reforms, not 'gut' them (by U.S. Rep. Rick Larsen)
---
NATIONAL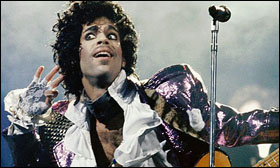 ► From PBS Newshour — We're adding jobs like it's 1999, but American workers just can't get a raise — An average of 246,000 jobs were created each month in 2014. And yet, we know from multiple surveys, not to mention the midterm elections, that American workers aren't rejoicing. Of particular concern for middle class pocketbooks, average hourly earnings actually fell in December by 0.2 percent.
► At Vox — 35 maps that explain how America is a nation of immigrants — While the reality of America's immigrant heritage is more complicated than the myth, it's still a fundamental truth of the country's history. It's impossible to understand the country today without knowing who's been kept out, who's been let in, and how they've been treated once they arrive.
► At Mother Jones — Guess who's getting rich off the college football playoff? (Hint: It's not the players) — The first-ever College Football Playoff, culminating in tonight's national championship game between Oregon and Ohio State, has proved a smashing success. Thanks to NCAA rules, though, the players will make bupkis. So who is cashing in, then? Here's a partial breakdown.
---
GO HAWKS!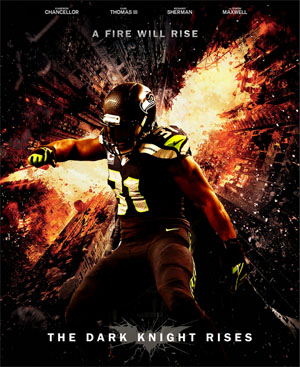 The mighty Seattle Seahawks, who are affiliates of the Washington State Labor Council via the NFL Players Association, defeated the Carolina Panthers, 31-17, on Saturday to win their National Football Conference Divisional Playoff game. They will next play in the NFC Championship Game this Sunday, Jan. 18 here in Seattle versus the Green Bay Packers.
In Saturday's game, Seahawks strong safety Kam Chancellor recorded 10 tackles, returned a fourth quarter interception 90 yards for a touchdown, and twice lept over the Panthers entire offensive line in spectacular attempts to block kicks. He played like a superhero, but told ESPN he doesn't want to take the Superman moniker from Panthers quarterback Cam Newton.
"He can have it," Chancellor said. "They call me Batman. I'm the Dark Knight. And I can't change in a phone booth or a closet."
For more information, see "Kam Chancellor is a bad man" at SB Nation.
---
The Stand posts links to Washington state and national news of interest every weekday morning by 10 a.m.
Short URL: https://www.thestand.org/?p=36895
Posted by
David Groves
on Jan 12 2015. Filed under
DAILY LINKS
. You can follow any responses to this entry through the
RSS 2.0
. Both comments and pings are currently closed.