Fast Track secrecy, teachers ARE the union, prevailing wage attacks…
Monday, May 4, 2015
---
FAST TRACK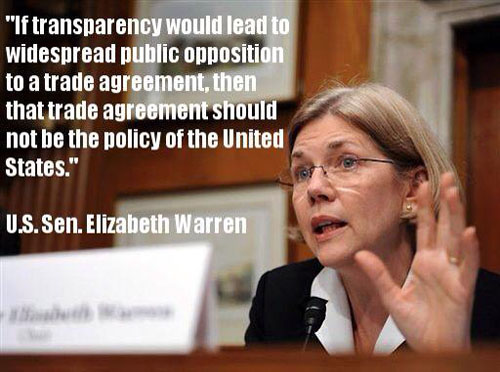 ► From Politico — Extreme secrecy eroding support for Obama's trade pact — If you want to hear the details of the Trans-Pacific Partnership trade deal the Obama administration is hoping to pass, you've got to be a member of Congress, and you've got to go to classified briefings and leave your staff and cellphone at the door. If you're a member who wants to read the text, you've got to go to a room in the basement of the Capitol Visitor Center and be handed it one section at a time, watched over as you read, and forced to hand over any notes you make before leaving. And no matter what, you can't discuss the details of what you've read.
► From Bloomberg — Obama courts House Democrats on trade as skepticism persists — White House aides are counting votes and attempting to build a coalition mostly of Republicans and a few Democrats to back the "fast track" legislation.
► From The Hill — GOP scrambling to limit defections on trade — House Republican opposition to sweeping trade legislation isn't breaking down along traditional Tea Party-GOP establishment fault lines. Some of the "no" votes will come from Republicans in pro-union districts where workers are worried about jobs heading overseas.
► From Huffington Post — Trans-Pacific trickle-down economics (by Robert Reich) — The TPP is just more trickle-down economics. The biggest beneficiaries would be giant American-based global corporations, along with their executives and major shareholders. Those giant corporations initiated the deal in the first place, their lobbyists helped craft it behind closed doors, and they're the ones who have been pushing hard for it in Congress — dangling campaign contributions in front of congressional supporters and threatening to cut off funding to opponents. These corporations made sure the deal contains provisions expanding and protecting their intellectual property around the world, but not protecting American jobs.
► From TradeTreachery.com — No to 'Fast Track,' no to trade treachery
---
STATE GOVERNMENT

► In the Spokesman-Review — Teachers 'strike' rankles GOP leaders (by Jim Camden) — Senate Republican leaders were mightily incensed last week when some teachers in some West Side districts decided to go out on "strike" to call for more state funding for public schools, which would include better pay and smaller class sizes.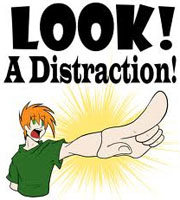 ► In today's Columbian — Teacher walkout's target, legislators, listening — The one-day teacher walkouts being staged across the state, Sen. Ann Rivers (R-La Center) said, are sending the wrong message. "I love my teachers," Rivers said. "But I think they are being steered the wrong way by unions on this one."
EDITOR'S NOTE — This is called "third partying" the union. The teachers ARE the union! The teachers in each school district have voted on their own — often by by 98 percent or higher — to conduct these one-day work stoppages. To suggest they were "steered" to do so is an insulting diversion from the facts: chronic underfunding of public schools has gotten so bad in our state that the courts have had to step in to try to force legislators to do their jobs!
► In the Spokesman-Review — Lawmakers work to fix mental health care system — Lawmakers have come up with dozens of ways to fix Washington's failing mental health care system, including better services at county jails and psychiatric hospitals and a housing program that could keep some people off the streets. But those policies will amount to little without adequate funding.
► In the News Tribune — State legislators might expand their social network — The Twitter wars waged by legislative staffers could be just the beginning. One version of a social-media policy under consideration in the Senate would allow a staff-run account on each social network for each of the 49 senators who wants one.
---
LOCAL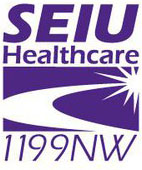 ► In the Bellingham Herald — PeaceHealth workers in Bellingham threaten 1-day strike over wages, benefits — Hundreds of workers at PeaceHealth St. Joseph Medical Center could go on a one-day strike Wednesday, May 13, saying they are frustrated by stagnating wages and rising health-care costs. The workers are members of SEIU Healthcare 1199NW, which represents support and tech staff that total as many as 900 workers.
► From KUOW — Peaceful rallies give way to May Day clash in Seattle — The annual May Day March for Workers and Immigrant Rights advocated rights for immigrant workers, but banners and signs reflected a cornucopia of causes: labor, educators, seniors, children in day care, African Americans, Native Americans — even transit riders. As the immigration march wound down, the anti-capitalist event fired up Friday evening, which descended into clashes between police and protesters.
► In today's Columbian — Officials: Road worker's injuries highlight need for safe driving — Berdan Lindberg says he doesn't remember anything about the collision that landed him in a hospital during the early morning hours of April 23.
---
FEDERAL GOVERNMENT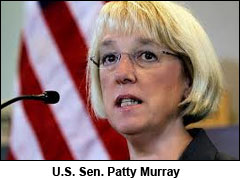 ► In the Seattle Times — It's time to give working families a raise (by Sen. Patty Murray) — This doesn't have to be a partisan issue. Republican and Democratic presidents alike have signed minimum-wage increases into law. This time around, the nationwide clamor to raise the wage that Washington state is helping to drive is louder than ever. Raising the federal minimum wage to $12 by 2020 is not the only thing we need to do to make sure our economy is working for all families, not just the wealthiest few. But it is a key piece of the puzzle I am going to be fighting hard for. I am going to make sure that Washington state families have a seat at the table and a loud voice in the process.
---
NATIONAL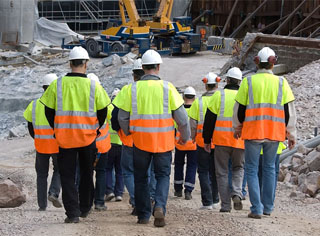 ► In today's NY Times — GOP expands labor battle to laws setting state construction wages — Efforts to end prevailing-wage laws are emerging in statehouses around the nation. Opponents say these efforts would lower wages and see them as a new front in a battle by increasingly Republican legislatures to weaken labor unions. Advocates say the bills are aimed at sparing the budgets of struggling cities and states through free-market principles, and ending an inconsistent, inflated and sometimes politicized system for calculating what wage should be the standard.
► In today's NY Times — For-profit colleges face loan revolt by thousands claiming trickery — About 150 former students have joined a debt strike against Everest University Online, operated by Corinthian Colleges, one of the nation's largest for-profit education companies. More than 1,000 others are formally asking the Education Department to wipe out their debt, arguing that the school used false graduation and placement statistics to entice them into taking out burdensome debt.
► In today's Washington Post — 'Sammies' finalists honored for impressive work as federal employees — Annual medals program rewards worldwide accomplishments by federal employees as part of Public Service Recognition Week.
ALSO at The Stand — Events this week to honor, fund our public employees
► In today's NY Times — Race, class and neglect (by Paul Krugman) — There is no excuse for fatalism as we contemplate the evils of poverty in America. Shrugging your shoulders as you attribute it all to values is an act of malign neglect. The poor don't need lectures on morality, they need more resources — which we can afford to provide — and better economic opportunities, which we can also afford to provide through everything from training and subsidies to higher minimum wages. Baltimore, and America, don't have to be as unjust as they are.
---
INTERNATIONAL

► From AFP — German train drivers call week-long strike — Train drivers for German rail operator Deutsche Bahn announced a week-long strike to start Monday, their eighth work stoppage in 10 months of bitterly contentious wage negotiations.
---
TODAY'S MUST-SEE

► From Last Week Tonight — John Oliver explains what's wrong with standardized testing — Oliver goes after the companies that make and grade the tests, focusing in particular on Pearson, the largest standardized testing company, with nearly 40 percent of the market. Says Oliver: Pearson is "the educational equivalent of Time Warner Cable: Either you've never had an interaction with them and don't care, or they've ruined your f—ing life."
---
The Stand posts links to Washington state and national news of interest every weekday morning by 10 a.m.
WASHINGTON IS A UNION STATE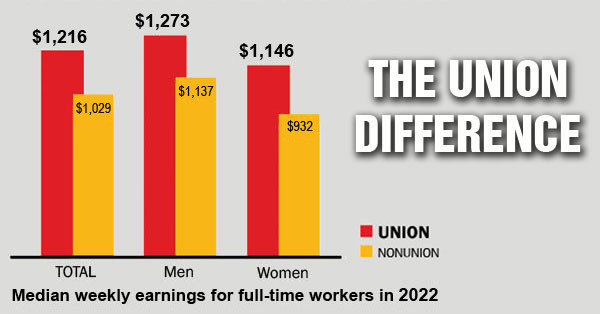 CHECK OUT THE UNION DIFFERENCE in Washington state: higher wages, affordable health and dental care, job and retirement security.
FIND OUT HOW TO JOIN TOGETHER with your co-workers to negotiate for better working conditions and respect on the job. Or go ahead and contact a union organizer today!