Reichert's terrible idea, park cuts, ACA d'oh, ALEC exposed…
Tuesday, May 26, 2015
---
FAST TRACK/TRADE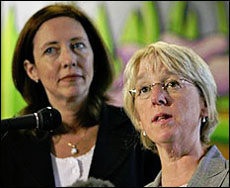 ► From The Hill — Senate approves Obama trade bill, sending Fast Track to House — Senators voted 62 to 37 to pass trade legislation, setting up a bruising fight next month in the House, where lawmakers are more populist on both sides of the aisle.
EDITOR'S NOTE — Both Sens. Maria Cantwell and Patty Murray voted "yes."
► From Politico — Unions plan nationwide protests — The AFL-CIO and its allies are organizing dozens of events over the Memorial Day recess to keep the pressure on House Democrats and Republicans as the chamber nears consideration of "fast-track" trade legislation.
EDITOR'S NOTE — Join in this week's 'NO on Fast Track' events targeting House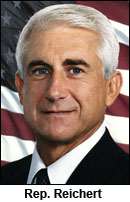 ► In the L.A. Times — Congress plots to pay for a trade deal by raiding Medicare (by Michael Hiltzik) — Medicare means many things to many people. To seniors, it's a program providing good, low-cost healthcare at a stage in life when it's most needed. To Congress, it's beginning to look more like a piggy bank to be raided. That's the only conclusion one can draw from a provision slipped into a measure to extend and increase the government's Trade Adjustment Assistance program, which provides assistance to workers who lose their jobs because of trade deals. The measure, introduced by Rep. David Reichert (R-Wash.), proposes covering some of the $2.7-billion cost of the extension by slicing $700 million out of doctor and hospital reimbursements for Medicare.
EDITOR'S NOTE — Join a Protest of Rep. David Reichert's plan to cut Medicare to pay for the Trade Adjustment Assistance program. It will be from 11 a.m. to noon outside a pro-TPP event where Reichert is speaking at World Trade Center West, 2200 Alaskan Way in Seattle. Learn more.
► From Politico — House GOP split jeopardizes trade deal — Democrats in Congress are in open warfare with President Barack Obama over his pitch for fast-track authority to negotiate trade deals, but conservative dissenters worried about giving Obama too much power are conducting their fight quietly behind closed doors — even though they may be the key to approving the deal.
► From Huffington Post — Four new trumps facing Fast Track's house of (trading) cards (by Carl Pope) — 1) Fast Track has become a transparent Executive Branch power grab, angering even pro-business conservative Republicans. 2) Concerns about climate highlights the reality that how goods are produced does not just impact the countries where production takes place. 3) Current trade doctrine shrinks the space for democracy. Public opinion has less and less influence over drug pricing, health and environmental standards, food safety, anti-trust and banking regulation. 4) Too much evidence is in from past trade agreements. They have not been not good for the average American, have slowed growth and significantly contributed to increasing inequality.
► In the Skagit Valley Herald — No TPP, no TPA (letter) — Free trade agreements continue to punish working-class America. Politicians who tell us otherwise are not being truthful. They are not representing us. They are shills for corporatism.
---
LOCAL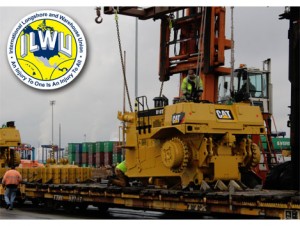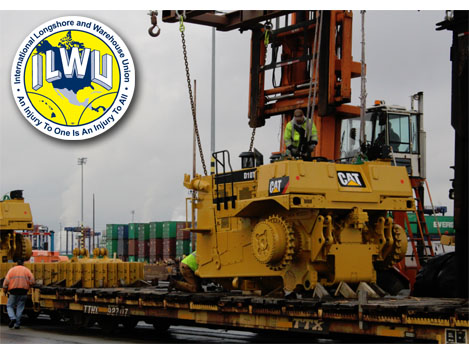 ► From ILWU — West Coast Longshore workers overwhelmingly vote to approve new 5-year contract, 82% in favor — "The negotiations for this contract were some of the longest and most difficult in our recent history," said ILWU International President Robert McEllrath. "Membership unity and hard work by the Negotiating Committee made this fair outcome possible."
► In today's News Tribune — Minimum wage push will lose a lot of leverage if 15 Now ballot initiative falls short (by Matt Driscoll) — If there's no threat of a ballot initiative raising the minimum wage in Tacoma to $15 an hour, then the willingness to compromise on the part of business interests effectively goes out the window.
► From the Seattle Channel — Preserving Solidarity Forever: Minimum wage history project — On Saturday, April 11, the Labor Archives of Washington kicked off its new Minimum Wage History Project documenting the historic campaigns that in 2013-14 succeeded in mandating a $15 minimum wage in Sea-Tac and Seattle. Miss the event? Thanks to the Seattle Channel, the panel is streaming and available to watch online.
---
STATE GOVERNMENT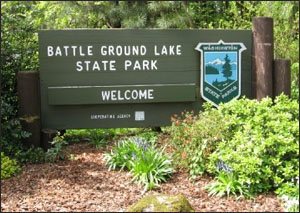 ► In the Olympian — State Parks needs general tax funding to function (by Mark O. Brown) — One hundred and two years ago a process began to assemble a collection of parks and trails, including hundreds of heritage, historical and cultural sites. This treasury has become today's Washington State Parks and Recreation agency, one of the oldest and most diverse state parks systems in the nation. The Senate budget would result in further reductions in services and significant additional staff cuts. If you agree with me that the cuts of recent years have gone too far and that your park system deserves some general tax support just like other important state programs, then please contact your legislators and tell them no more cuts to State Parks and urge them to support our parks with adequate overall funding.
► In the Seattle Times — After conservative pushback, tax proposal in Olympia disappears — HB 2255, which would have lifted the 1 percent cap on local property-tax levies, was sponsored by Rep. Larry Haler (R-Richland). But after immediate criticism from conservatives, Haler removed his name from the bill, and the two co-sponsors declined to sign on as the main sponsor.
► In today's Spokesman-Review — State Senate plan cuts health exchange (by. Rep. Marcus Riccelli) — Health care costs are going down. The number of insured Washingtonians is going up; dramatically. It's good news for health care in our state. The bad news for Washington consumers is that Senate Republicans in Olympia are choosing to divert tax revenue meant to fund the Health Benefit Exchange.
---
AFFORDABLE CARE ACT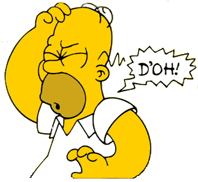 ► From AP — 'Ugly' potential fallout from Supreme Court health care case — A Supreme Court ruling due in a few weeks could wipe out health insurance for millions of people covered by President Barack Obama's health care law. But it's Republicans — not White House officials — who have been talking about damage control. A likely reason: Twenty-six of the 34 states that would be most affected by the ruling have Republican governors, and 22 of the 24 GOP Senate seats up in 2016 are in those states.
► From Huffington Post — This is what the latest Supreme Court ACA case is all about — The plaintiffs, a group of regular people recruited by conservative and libertarian think tanks opposed to the ACA, claim that there's a brief phrase in the law that makes health insurance tax credit subsidies illegal unless they go through a health insurance exchange set up by a state government. That leaves out the 34 states where the federal government runs the exchange instead.
► In today's NY Times — Four words that imperil ACA were all a mistake, writers now say — Democrats and Republicans say a clause affecting subsidies, now before the Supreme Court, was an inadvertent product of a sloppy merging of versions.
---
NATIONAL

► From Huffington Post — Getting paid to relax on Memorial Day? You probably aren't a low-wage worker — Compared to their better-paid counterparts, American workers in low-wage jobs are vastly less likely to get paid holidays through work. That means come Memorial Day, they face a downer of a choice: Either show up and work the shift, or forgo a day's pay in order to relax on the holiday.
► In today's NY Times — One-time, bonuses, perks muscle out pay raises for workers — Employees are steadily missing out on annual salary increases that compound over time, as companies exercise financial control by opting for one-off bonuses and other rewards.
► From AP — In Rhode Island, residents gush about paid family leave — As President Barack Obama pushes for a federal law to get paid leave to care for a new baby or an ailing relative, residents of one of the three states that already provide it sing its praises, hinting at the reception it could receive if rolled out nationally.
► In today's NY Times — When family-friendly policies backfire — It turns out that generous maternity leave and flexible rules on part-time work can make it harder for women to be promoted — or even hired at all.
---
TODAY'S MUST-SEE

► From WXIA‑TV in Atlanta — ALEC: the backroom where laws are born — This is a glimpse into the world of the American Legislative Exchange Council, a corporate-funded charity that pays for lawmaker trips to resorts where they leave with ready-to-pass bills.
---
The Stand posts links to Washington state and national news of interest every weekday morning by 10 a.m.
Short URL: https://www.thestand.org/?p=40609
Posted by
David Groves
on May 26 2015. Filed under
DAILY LINKS
. You can follow any responses to this entry through the
RSS 2.0
. Both comments and pings are currently closed.