Privatizing state prisons, Green River unrest, ALEC's war on cities…
Wednesday, May 27, 2015
---
STATE GOVERNMENT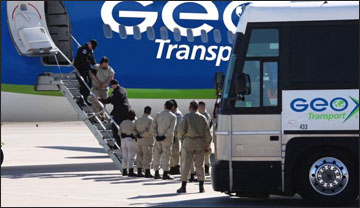 ► From KUOW — State signs deal with GEO Group, but prisons secretary says no plans to ship inmates out-of-state — yet — The state Department of Corrections has contracted with The GEO Group, Inc, a Florida-based private prison company, to house up to 1,000 prisoners in Michigan to ease overcrowding. In a May 21 press release, The GEO Group said it expects to begin taking in Washington prisoners starting this fall. However, a contradictory statement from the Washington DOC said, "There are no current plans to utilize the contract." DOC Secretary Bernard Warner reaffirmed that in an interview Tuesday. He said sending prisoners out-of-state remains a "last resort."
► In today's Olympian — Olympia educators walk out to protest state funding levels — Led by a drum group from Capital High School, hundreds of teachers, staff, parents and students in the Olympia School District marched through downtown along Capitol Way to a rally on the steps of the Legislative Building on Tuesday afternoon.
► In today's Spokesman-Review — Teachers begin walkout to protest Legislature's failure to increase school funding — Spokane and East Valley teachers began their one-day walkout Wednesday morning to protest the Legislature's failure to meet a state Supreme Court demand to increase school funding.
► In today's Spokesman-Review — Teachers union president explains walkout in Q-and-A (by Shawn Vestal) — Says SEA President Jenny Rose: "It's about the kids we serve. Who goes into education? People who have a passion for the kids, and really want to do the best for their students. Also, I think what the media has missed is we're more than just teachers. We have 1,000 classified members, and that includes our custodians, our cooks, our secretaries, our Express (child-care) people."
► In today's Seattle Times — Testing cutting into class time (by Danny Westneat) — My daughter missed more school last week due to the state's standardized testing regimen than she did because of the teacher walkout. But only the latter seems to concern legislators.
► In today's Spokesman-Review — GOP wants state union negotiations to be open to public — With two days left in the special session, the Senate Ways and Means Committee approved on a partisan vote a proposal to make public worker contract negotiations subject to the state open meetings law.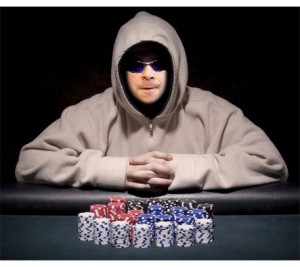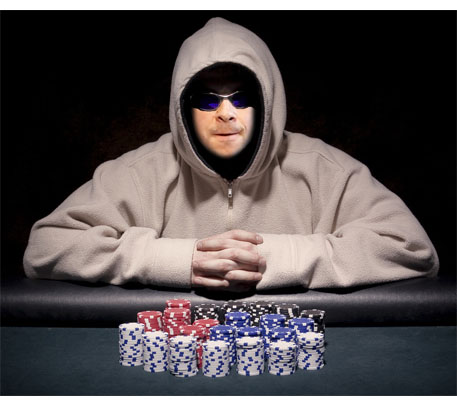 EDITOR'S NOTE — Senate Republicans have devoted the entire first overtime session of the Legislature NOT to negotiating a budget so they can go home, but instead to conducting dog-and-pony hearings on divisive ideologically driven policies. In this case, the goal is to politicize and disrupt future state employee bargaining sessions with this ALEC-written bill, which didn't have enough support to pass even the Republican-controlled Senate during the regular session. But now, Sen. Andy Hill (R-Redmond) is holding funding for state employee contracts hostage while he pushes this and other ideological policies.
► In today's (Everett) Herald — Another plea for compromise (editorial) — After years of budget cuts to state agencies, not to mention unfilled promises of cost-of-living increases for teachers, it's past time for the state to begin making up some lost ground and restore state support lost during the economic downturn. A willingness to budge some by each side can get us to a deal and avoid adding more delay and cost all around.
---
LOCAL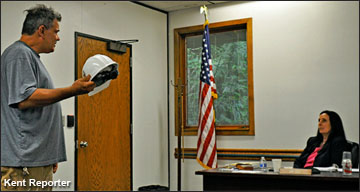 ► In the Kent Reporter — Tensions grow over program cuts at Green River College — Students, faculty and community members packed the Green River College Board of Trustees meeting Thursday with concerns about potential program cuts and lack of communication from college leaders. "In the history of this college there has never been this level of unrest and bad morale," Mark Millbauer, president of the college's faculty union and head of the auto body technology program targeted for closure. "It is so bad that not only have we had to give a second Vote of No Confidence and serious letter of concern about our president, we are to the point of where are faculty are considering strong actions up to and including a strike – a stop of labor."
ALSO at The Stand — Green River College board backs Ely; faculty authorizes strike
► From KUOW — Proposed cuts at Green River inflame tensions — Union members, who ​have been without a collective bargaining agreement since last summer, believe​ the ​school administration is retaliating against two union leaders who are the auto body and carpentry programs' only full-time faculty members.
► In today's (Longview) Daily News — Port of Longview to pursue deal for new oil refinery — Port of Longview announced Tuesday that it is negotiating with Riverside Refining to bring an $800 million oil refinery to Longview that would create 150 permanent jobs.
► In the Yakima H-R — Supreme Court to hear Texas case with implications for Yakima — The U.S. Supreme Court decided Tuesday to take up a Texas case that could change how voting districts are created nationwide, including Yakima's new federal court-ordered voting districts.
---
BOEING
► In the (Charleston) Post and Courier — NLRB dismisses Machinists' complaint against Boeing in S.C. — The  NLRB's regional director in Atlanta, dismissed the complaint, saying there is "insufficient evidence" to show that Boeing violated federal labor laws amid the union's canceled vote at Boeing Co.'s North Charleston operations.
► In the PSBJ — Like Boeing, Airbus doesn't wants unions at its new plant in the South — Airbus workers will start loading aircraft parts into the French company's new Mobile, Alabama, A320 jetliner factory in late June, and top executives would prefer those workers remain non-union.
---
FAST TRACK
► From Politico — Democrats recount labor's pressure tactics — The aggressive effort has left even members who'll be voting labor's way bruised, and others who'll be supporting President Obama anxious enough that many won't discuss their experiences publicly. One Democratic member said labor's intensity on the issue is telling: "I haven't seen this look in their eyes in a long time."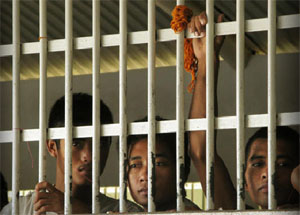 ► From Huffington Post — Why is the U.S. desperate to OK slavery in Malaysia? — On Friday night, in an impressive display of dysfunction, the U.S. Senate approved a controversial trade bill with a provision that the White House, Senate leadership and the author of the language himself wanted taken out… The Fast Track bill that passed Friday includes strong anti-slavery language, which the House will now work to take out to ensure that Malaysia (and, potentially, other countries in the future) can be part of the deal. Observers are left with a deeper question: Why, in the year 2015, is the White House teaming up with Republican leaders essentially to defend the practice of slavery?
► From The Hill — Secretive Trans-Pacific Partnership is more treaty than trade deal (by Rep. Marcy Kaptur) — In reality the deal is more treaty than tariff reduction measure and should not even be eligible for fast-tracking. This deal needs to be fully reviewed as a treaty, debated and voted on by the U.S. Senate in full sunlight, with a two-thirds vote requirement to ratify.
---
NATIONAL

► In today's Washington Post — Appeals court rules against Obama on immigration program — A federal appeals court on Tuesday refused to allow one of President Obama's signature immigration proposals to move forward, throwing into doubt whether the program will even begin before the president leaves office.
► From AFL-CIO Now — Echoes of 2011: Kasich eliminates workers' collective bargaining rights — Ohio Gov. John Kasich (R), whose attempt to strip tens of thousands of public employees of their bargaining rights in 2011 failed, lashed out last week at the state's 10,000 child care and home care workers when he issued an executive order stripping them of their collective bargaining rights.
► In today's NY Times — Can we finally treat food workers fairly? (by Mark Bittman) — If you run a business that's dependent on labor at the poverty level, it isn't a viable business, from either a moral or practical point of view.
► From The Atlantic — The Cost of an Adjunct — The plight of non-tenured professors is widely known, but what about the impact they have on the students they're hired to instruct?
---
TODAY'S MUST-READ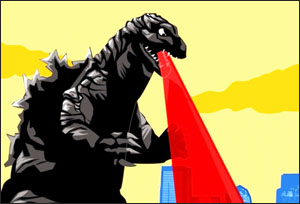 ► From In These Times — The GOP and ALEC's war on cities — Few ideas are more powerful in U.S. politics than local control. Conservatives rage at the federal government for meddling in local matters. But bills blocking progressive laws are growing in popularity across the United States, especially in GOP-controlled legislatures… ALEC has been a key actor in the push for state-level preemption laws. It now aims to push local conservatism directly with an initiative called the American City Council Exchange (ACCE), which will create model legislation at the local level, just as ALEC does for state legislatures.
---
The Stand posts links to Washington state and national news of interest every weekday morning by 10 a.m.
Short URL: https://www.thestand.org/?p=40657
Posted by
David Groves
on May 27 2015. Filed under
DAILY LINKS
. You can follow any responses to this entry through the
RSS 2.0
. Both comments and pings are currently closed.