Green River College board backs Ely; faculty authorizes strike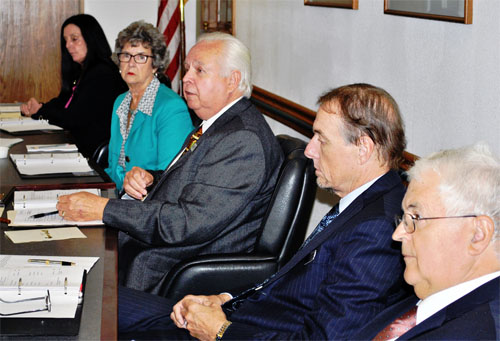 AUBURN (May 27, 2015) — About 160 students, faculty, classified employees, and concerned community members, overflowing into the hallway, attended the monthly Green River College's Board of Trustees meeting on May 21 to express their frustration with the hostile working environment and the lack of confidence in college president Eileen Ely. But after the meeting, the Board of Trustees dug in, issuing a press release that expressed its support of Ely and confidence in her decisions, which include targeting the departments of faculty union leaders for elimination.
The following day, nearly 75 percent of Green River United Faculty Coalition (AFT) Local 2195 members voted to authorize the local's executive board to call a strike if they deem it necessary. Earlier this month, the union filed a ULP charging the administration with bargaining in bad faith. The college and faculty bargaining team have been in negotiations for about 18 months, in mediation for the last six of those. The recent announcement about the closure of four programs, three of which are led by union leaders, was the last straw.
"In the history of this college there has never been this level of unrest and bad morale," said Local 2195 President Mark Millbauer, head of the auto body technology program that is among those targeted for closure, at the board meeting. "It is so bad that not only have we had to give a second Vote of No Confidence and serious letter of concern about our president, we are to the point of where are faculty are considering strong actions up to and including a strike — a stop of labor."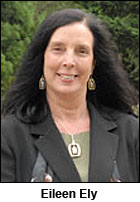 A few days before the trustees' meeting, faculty delivered a Vote of No Confidence in college president Eileen Ely; 92 percent of tenured faculty voted in favor of the no confidence. Students had 200 signatures on their own Vote of No Confidence. When asked if the trustees received them, board chair Pete Lewis told the local union they had and will take it under advisement.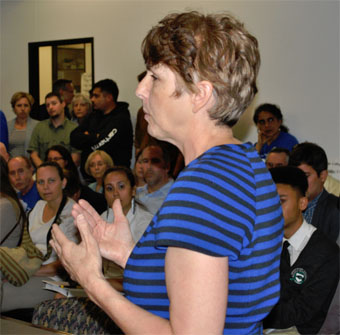 The vast majority of faculty and classified members spoke about the hostile work environment. Among those who addressed the board were AFT Washington President Karen Strickland (pictured at right), Washington Federation of State Employees/AFSCME Executive Director Greg Devereux, and WFSE Local 304 President Ty Pethe.
Lee Newgent, Executive Secretary of the Washington State Building and Construction Trades Council, said they are projecting $25 billion in construction jobs for this area and that it makes no sense to cut trades programs.
Many students expressed dissatisfaction with the lack of communication from the college about their classes. Students were up in arms when the board chair wouldn't let one of the students speak about closing the autobody program. Amid chants of "Let her speak," the chair finally conceded but with the warning that she couldn't say anything about the merits of the programs in question.
Despite the overwhelming support of keeping the programs, the very next day the Board of Trustees issued a press release stating, "we wish to make it clear that we as a Board support the efforts of President Ely and her Administrative Team."
Faculty affected by program closures have until June 8 to propose ways to save money so the programs remain open. One of them, the Childhood Education Program, has proposed savings, so they are no longer at risk of closure.
ALSO in the Kent Reporter — Tensions grow over possible program cuts at Green River
ALSO at The Stand — Green River College faculty: President Ely has got to go (May 15)
Short URL: https://www.thestand.org/?p=40669
Posted by
David Groves
on May 27 2015. Filed under
LOCAL
. You can follow any responses to this entry through the
RSS 2.0
. Both comments and pings are currently closed.