Haggen promises, TPP crunch time, H-1B jobkillers…
Wednesday, September 30, 2015
---
STATE GOVERNMENT
► At Slog — Washington will get a federal grant to design a paid parental leave program — Gov. Jay Inslee's office announced today that the state will get a $247,000 grant to design a paid parental leave program for all workers in the state. This money is a first step toward resurrecting a program the state legislature approved in 2007 but never found a way to fund.
ALSO at The Stand — DOL grant to study funding WA family leave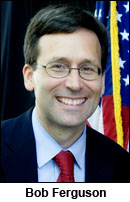 ► In today's Bellingham Herald — AG Ferguson: Haggen plans to pay laid-off workers on time — Washington state has reached an agreement with Bellingham-based grocer Haggen to make sure the company's laid-off workers are paid on time. State Attorney General Bob Ferguson said in a news release that his office has received assurances from Haggen's lawyers that the company fully intends to follow state law and pay laid-off workers at the end of the pay period. Haggen is currently going through the Chapter 11 bankruptcy reorganization process.
► In today's Seattle Times — Tim Eyman refuses to answer questions about investigation — Tim Eyman refused to answer questions about the investigation into his alleged misuse of campaign funds on Tuesday. He said he'll talk only about his latest anti-tax initiative, I-1366.
► In today's Spokesman-Review — Tim Eyman's financial deals all too familiar (by Shawn Vestal) — For the sake of argument, let's presume that Spokane City Councilman Mike Fagan — the city's champion of vaccine denial and conservative critic of library story time — was completely, totally unaware of these creative maneuvers. He shouldn't have been.
► In today's Olympian — Sen. Karen Fraser weighing run for lieutenant governor
---
LOCAL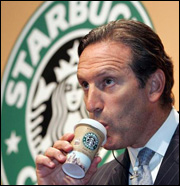 ► In the P.S. Business Journal — Starbucks baristas demand meeting with CEO Howard Schultz to discuss scheduling issues — Starbucks baristas are demanding CEO Howard Schultz to work with workers on a solution to what they say is scheduling unfairness in the wake of a report last week claiming Starbucks has failed to deliver on promises made a year ago to improve practices that leave workers' schedules in a state of chaos.
► In today's Tri-City Herald — Pasco School Board approves teacher contract, with some reservations — The Pasco School Board unanimously approved the district's new contract with its teachers during a Tuesday special meeting, but not without some last minute hand-wringing.
---
INTERNATIONAL TRADE
► In today's Washington Post — White House hopes for final deal in days on Asia-Pacific free-trade accord — The Obama administration is aiming to wrap up talks this week on an expansive Asia-Pacific free-trade accord between the United States and 11 other nations, starting the clock toward a vote in Congress by early next year. The prospect of the pact coming up on Capitol Hill in the midst of the U.S. presidential campaign has created fresh uncertainty about the prospects of success for the­ Trans-Pacific Partnership.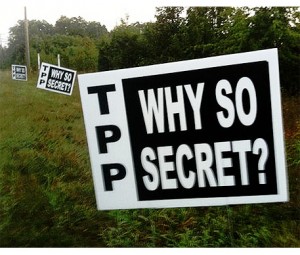 ► In today's Seattle Times — Down to the wire for Pacific trade pact (by Jon Talton) — Business leaders from around the country, including from the Seattle area, are scheduled to brief Obama administration officials Wednesday on how trade policies, and specifically the TPP, will affect their cities. Which is a neat trick, considering that the most complex and far-reaching trade agreement in American history remains secret. Presumably some have been among the "stakeholders" allowed to see at least part of the document.
---
FEDERAL GOVERNMENT
► In the LA Times — Farm worker pesticide rules are tightened — The EPA has established the first minimum-age requirement — 18 — for farm workers applying pesticides to fields. The change is part of a revision of pesticide rules by the agency, which acknowledged that the previous regulation was not enough to prevent an estimated $10 million to $15 million in annual health costs due to chemical exposure among the nation's 2 million agricultural workers.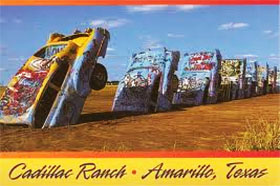 ► From AP — Clinton calls for repeal of health care law's 'Cadillac tax' — Hillary Rodham Clinton is calling for the repeal of part of President Barack Obama's health care law, the so-called "Cadillac tax" on health insurance that's unpopular with large corporations and unions alike. Critics say the tax will raise costs for consumers, while supporters see it as a brake on wasteful health care spending.
► From The Hill — Poll: 60 percent oppose ACA's Cadillac Tax — The poll from the Kaiser Family Foundation, which does nonpartisan healthcare analysis, finds that 60 percent of the public opposes the tax, while 28 percent favor it.
► From The Hill — Senate passes funding bill to avert government shutdown — The Senate voted overwhelmingly Wednesday in favor of a funding bill that would avert a government shutdown and fund federal agencies through Dec. 11. The House is expected to approve the bill later in the day, ahead of the midnight deadline for keeping the government open.
► In today's Spokesman-Review — Murray: No shutdown but budget fight continues — The government is likely to remain open, but the budget fight in Congress is far from over. That's what Sen. Patty Murray (D-WA) said Tuesday as the Senate and House scrambled to push back the federal budget deadline to December amid sharp partisan disagreements.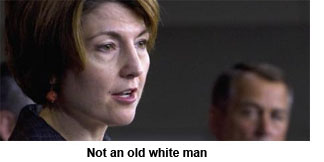 ► From Politico — For Hill Republicans, the glass ceiling is shatter-proof — Rep. Cathy McMorris Rodgers found out what generations of Republican women before her have discovered: The glass ceiling on Capitol Hill is real. The Washington Republican's bid for House majority leader was over before it even started. After just a few days of phone calls, McMorris Rodgers, 46, formally decided against running for the No. 2 leadership slot, virtually ensuring the top three posts will be held by white men.
► In today's NY Times — Behaviorists show the U.S. how to improve government — A year-old effort by the Obama administration is applying academic research on human behavior to the business of running the government.
---
NATIONAL
► From Reuters — Court deals huge blow to NCAA over college athlete pay — A U.S. appeals court ruled on Wednesday that NCAA compensation rules for college athletes violate antitrust law, but it reversed a lower court's order that the athletes should get up to $5,000 per year in compensation.
---
TODAY'S MUST-READ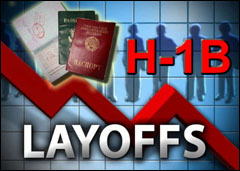 ► In today's NY Times — Temporary visas meant to import talent help copycats move jobs abroad — A temporary visa program known as H-1B allows American employers to hire foreign professionals with college degrees and "highly specialized knowledge," mainly in science and technology, to meet their needs for particular skills. Employers, according to the federal guidelines, must sign a declaration that the foreign workers "will not adversely affect the working conditions" of Americans or lower their wages. In recent years, however, global outsourcing and consulting firms have obtained thousands of temporary visas to bring in foreign workers who have taken over jobs that had been held by American workers… But the Toys "R" Us layoffs — and others underway now at the New York Life Insurance Company and other businesses — go further. They are examples of how global outsourcing companies are using temporary visas to bring in foreign workers who do not appear to have exceptional skills to help ship out jobs, mainly to India… When Congress designed temporary work visa programs, the idea was to bring in foreigners with specialized, hard-to-find skills who would help American companies grow, creating jobs to expand the economy. Now, though, some companies are bringing in workers on those visas to help move jobs out of the country.
---
The Stand posts links to Washington state and national news of interest every weekday morning by 10 a.m.
Short URL: https://www.thestand.org/?p=43811
Posted by
David Groves
on Sep 30 2015. Filed under
DAILY LINKS
. You can follow any responses to this entry through the
RSS 2.0
. Both comments and pings are currently closed.