House futures, Western State danger, reduced dairy fine…
Monday, October 12, 2015
---
ELECTION 2015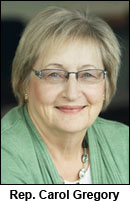 ► From KUOW — Special legislative election key to future control of House — This is an off election year, but there is one hot legislative race that has implications for future control of the Washington state House. Democrat Carol Gregory was appointed to the 30th District seat following the death last year of incumbent Democrat Roger Freeman, and she is now running to keep it. But Gregory faces a tough challenge from Republican Teri Hickel.
ALSO at The Stand — Fight back against corporate campaign cash — Big multi-billion corporations including Walmart, Georgia-Pacific (Koch Industries), Boeing, and Comcast are spending more than $300,000 this year to defeat Rep. Carol Gregory. Their expensive — and dishonest — campaign against a single Washington state legislator underscores why it's so important for real working people to get involved in elections.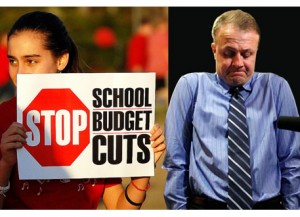 ► In the (Everett) Herald — Eyman's I-1366 would force Legislature's hand — or cut sales tax —  If it passes Nov. 3, Initiative 1366 would trigger an economic consequence for the state unless voters are given the opportunity next year to put tougher rules for hiking taxes into Washington's constitution.
ALSO at The Stand — WSLC urges rejection on Tim Eyman's I-1366
► In today's Spokesman-Review — I-1366 a surefire way to gridlock, or education cuts (editorial) — The Tim Eyman initiative factory hasn't had any luck achieving a supermajority requirement for passing tax increases, so he thought he'd try political extortion this time.
► A related story in the (Everett) Herald — Tim Eyman stays mum on state's investigation of his compensation — It isn't easy to keep loquacious initiative promoter Tim Eyman from talking except when the conversation turns toward allegations he broke several campaign laws.
► In the News Tribune — Tacoma votes to consider new wage floor — One option, placed on the ballot by the citizen group 15 Now Tacoma, raises the wage floor to $15 immediately. The alternative, suggested by the city, raises it to $12 and has a phase-in period. Here's a look at the issue.
► In the News Tribune — Public agencies also will have to pay more if Tacoma minimum wage climbs — Some agencies say they can absorb the costs of a $12 minimum wage in their existing budgets, but the $15-an-hour scenario could mean cuts.
---
STATE GOVERNMENT

► From AP — Western State Hospital in trouble with federal officials — Three times in the past year, federal regulators have threatened to cut millions in funding to Western State Hospital because of unsafe conditions. DSHS, which oversees Western State Hospital, said it is addressing the problems but that it needs more money and staff to make the facility safe.
► In today's News Tribune — Washington taxes complete long rebound from recession — State government crossed a milestone this year in its recovery from the Great Recession. The state has for the first time collected more tax revenue in constant dollars than it did at its recession-era peak, according to the Pew Charitable Trusts.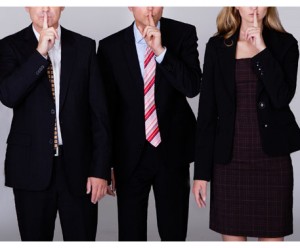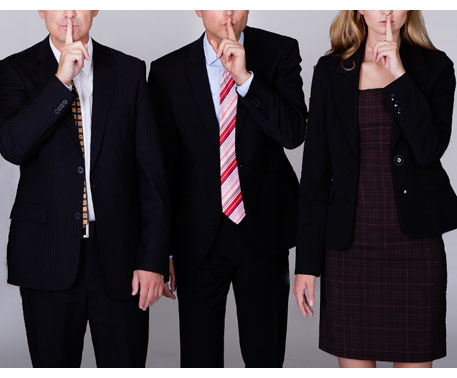 ► In the Seattle Times — Bosses, pull back the curtain on pay gap for women (by Joanne Cleaver) — A new study reports that 74 percent of company officials say that their CEOs make gender parity a top priority. But only 37 percent of women — precisely half as many — believe that their chief executives make advancing women a top priority. Good intentions don't automatically translate to good results. Or any results. Transparency builds trust. The more that employers show their work, the more credibility they will have with women.
EDITOR'S NOTE — This year, Rep. Tana Senn's Equal Pay Opportunity Act (HB 1646) would have taken an overdue step to address the gender pay gap. It would updated our state's 1943 equal pay law to ensure that employees are able to openly discuss and inquire about their wages without fear of retaliation. This kind of pay transparency is a vital step toward ensuring that the persistent gender wage gap is finally closed. The bill has bipartisan sponsorship, was approved by the House. but was killed without a vote in the Senate Commerce and Labor Committee chaired by Sen. Michael Baumgartner (R-Spokane).
► In the (Longview) Daily News — Public left out of process for choosing legislators — In two weeks, commissioners from five counties in Southwest Washington will assemble in Kelso to choose a state senator and a state representative. It's a process that will continue a decades-old tradition — critics would call it political cronyism — in the 19th District.
---
LOCAL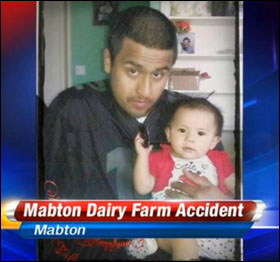 ► In the Columbian — Dairy agrees to lower fine in worker's drowning — The Mabton dairy where an employee drowned in a manure lagoon has settled for a reduced fine with the state over workplace safety violations. The cause of the accident remains under wraps. Last week, a hearing officer appointed by L&I reduced the penalties against Riverview Ranch dairy from $6,800 to $2,200. Riverview in exchange agreed to build guardrails around every manure lagoon by Dec. 1.
ALSO at The Stand — Darigold refuses to accept petitions on dairy safety
— Walkinshaw plans legislation to improve safety at state's dairy farms
— Workplace safety on state dairy farms demands legislative action (by Jeff Johnson)
► From AP — 2 workers injured in dam explosion released from hospital — Two more of the workers injured in an explosion at a hydroelectric dam in central Washington have been released from the hospital. Three workers remain hospitalized.
---
BOEING
► From The Hill — Inside the secret push to save the Export-Import Bank — "This is a once in a generation thing," Rep. Denny Heck (D-Wash.) said. "If you really fully understood the brilliance behind (Minority Whip Steny Hoyer's) machinations about all the steps involved and the timing — you would be blinded by that light."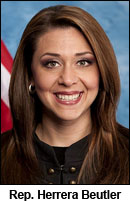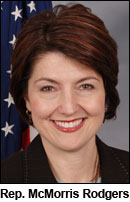 EDITOR'S NOTE — In the end, the only members of Congress from Washington state who failed to sign the Ex-Im discharge petition were GOP Reps. Reps. Cathy McMorris Rodgers and Jaime Herrera Beutler. The two were apparently unwilling to risk the ire of the House Freedom Caucus teabaggers by supporting this legislation that's so to manufacturers in their home state.
---
FEDERAL GOVERNMENT
► From The Hill — Senate Republicans open door to weakening filibuster — Senate Majority Leader Mitch McConnell (R-Ky.) is opening the door to changing the filibuster in response to growing pressure from Republicans angered that Democrats have blocked legislation from reaching the White House.
► In today's NY Times — The crazies and the con man (editorial) — In brief, crazies have taken over the Republican Party, but the media don't want to recognize this reality. The combination of these two facts has created an opportunity, indeed a need, for political con men. And Paul Ryan has risen to the challenge.
---
NATIONAL
► From AP — Lower gas prices means no Social Security increase next year — For just the third time in 40 years, millions of Social Security recipients, disabled veterans and federal retirees can expect no increase in benefits next year, unwelcome news for more than one-fifth of the nation's population. They can blame low gas prices.
EDITOR'S NOTE — Low gas prices are also a big reason why Washington state's minimum wage will be frozen in 2016.
► In the NY Times — California law will automatically register drivers to vote — After a record low turnout in last year's election, Gov. Jerry Brown of California signed legislation on Saturday designed to increase electoral participation by automatically registering eligible state voters when they obtain a driver's license.
ALSO at The Stand — A million Washingtonians aren't registered to vote. Why? (by John Burbank)
---
The Stand posts links to Washington state and national news of interest every weekday morning by 10 a.m.
Short URL: https://www.thestand.org/?p=44105
Posted by
David Groves
on Oct 12 2015. Filed under
DAILY LINKS
. You can follow any responses to this entry through the
RSS 2.0
. Both comments and pings are currently closed.